Need cutting advice
So, this is the Maui orange-cutting-who-shall-not-be-named ... It's been sitting on top of a bookcase for a couple of months (I kind of forgot about it), and lo-and-behold, this is what is happening ...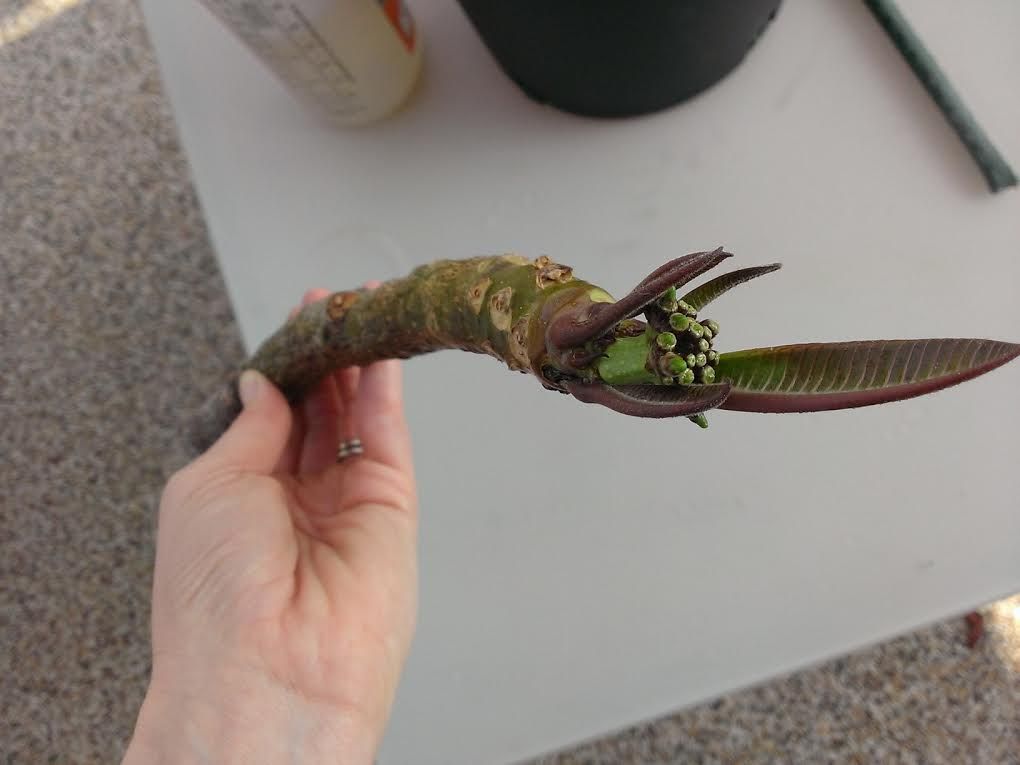 I really don't want to cut off the inflo, so I very carefully removed it from the soil to see how the rooting is going. It looks like there are definite root nubs there, although no actual roots.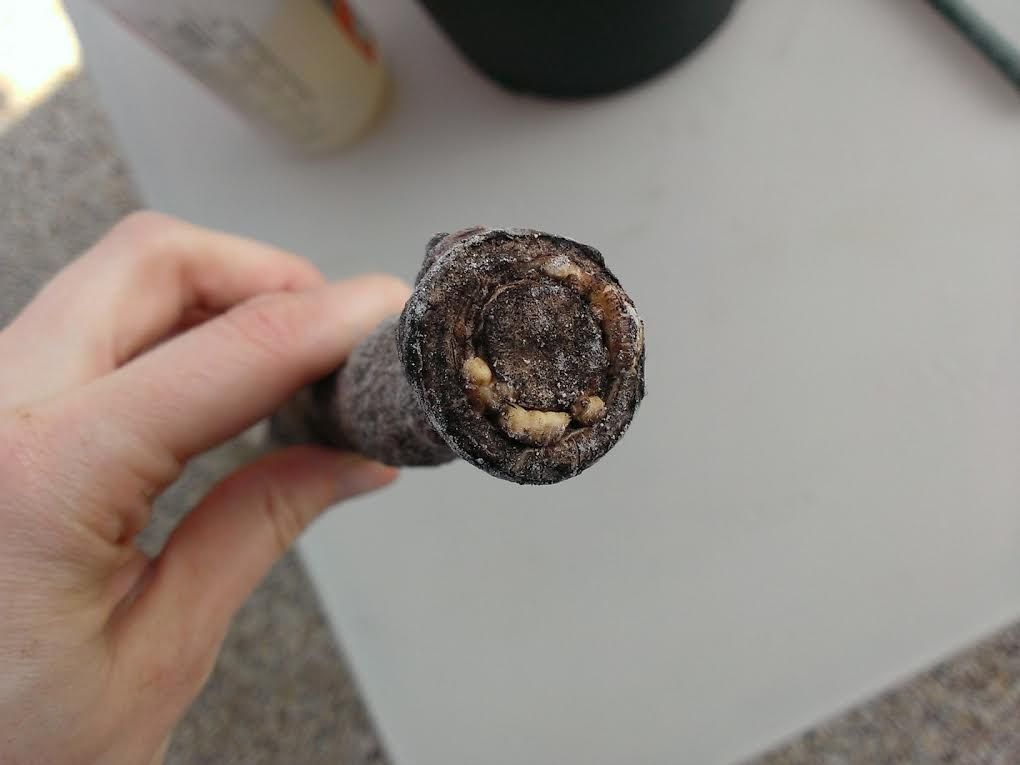 I have very carefully replanted/staked the cutting, and have started misting it again with water and Superthrive. My question is, do you think I should cut off the inflo? Or can I just leave it alone to do its thing? The cutting itself looks fine - a little wrinkly, but firm. It's been rooting since July. The end looks dark from a combination of Clonex (which is dark purple) and planting medium.
I'm tempted to leave the inflo on just to see what the flowers look like.