Encephalartos horridus flush
xerophyte_nyc
(7)
June 3, 2010
My E. horridus is set to flush a new set of leaves. As promised on an earlier thread, I will document it this time around.
For newbie Cycad fans, there are subtle cues when a plant is ready to flush. The top of the caudex begins to expand slightly, the current leaves start to tilt outwards, and bright hairs start to become visible at the apex.
Also, as far as I can tell, Cycads only show growth overnight. One morning, you look at your plant and voila! Something new!
x
Day 1, new growth just barely noticeable
Day 2, new leaf tips are visible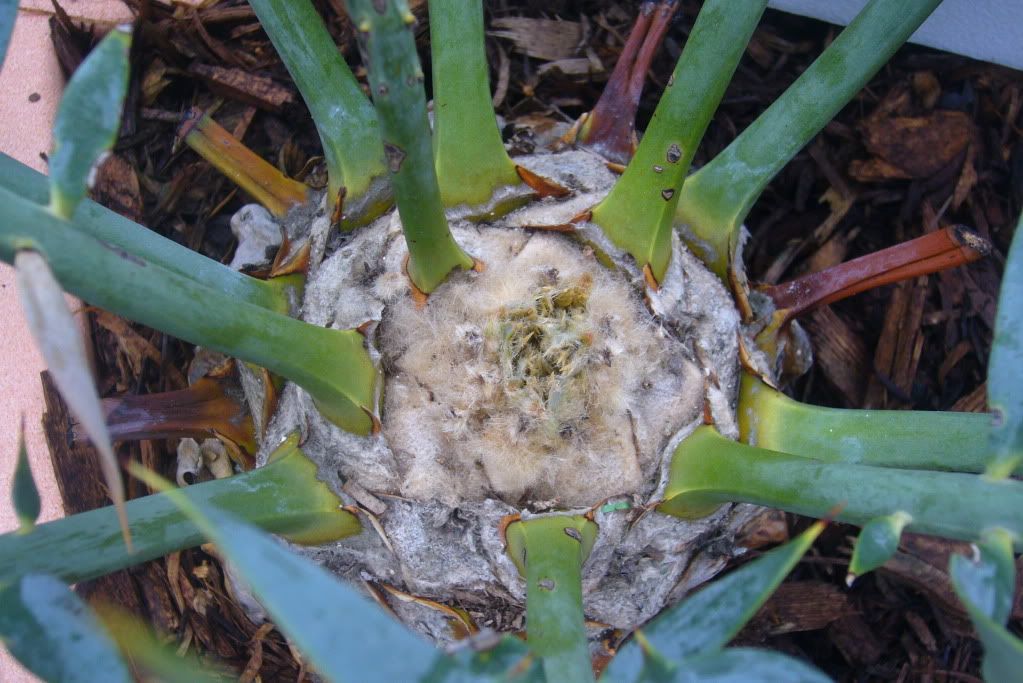 Day 2, side view
I will post more as the flush progresses.
As a bonus, here is Cycas revoluta, the Sago Palm, already in active growth mode. The leaf damage you see was sustained during exposure to 20F: