Local palms, this year
trishmick
(z7NJ)
June 6, 2012
Seems more homeowners are getting into the palm planting mix 'round here...at least, for the Summer. Series of pics running from yards heading from the north part of town to the south. All are either on Ocean Ave. (i.e. the beach) or steps away.
Finally, someone is opting for a windmill. We'll see how they treat it over the course of the remaining year. Home 2 doors down just sold for over 2 mil, so all of these folks can afford to splurge.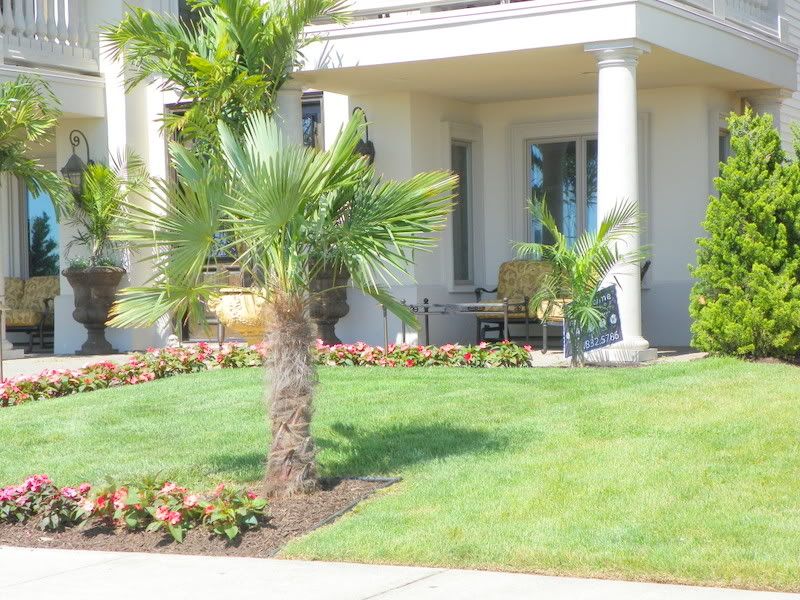 House near where I grew up. Last year they had large Christmas palms in this spot I believe.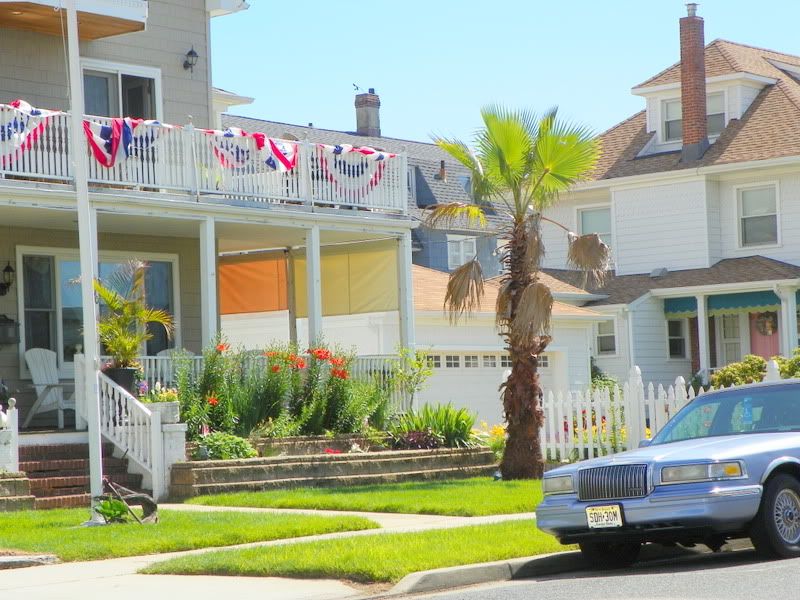 These guys are digging this one up every year and replanting. Been the same for awhile now. Kudos for the effort.
And the house I always post. Little different this year out front. Queens instead of coconuts, otherwise, pretty similar year in and year out.
Another home a few doors down from these guys planted about an 8ft. tall Christmas palm this year. Normally, they do Pygmy Dates. Yeah, Summer has arrived at the Shore, along with the crowds. On a different note, seeds I collected in South Florida back in late March are now sprouting. Kumquats and Christmas. Waiting on orange. Mother-in-law coming up next week with my Bottle palm and a successful cutting from a hibiscus she has at the corner of her lanai. Unusual peach color. I finally got one to root after a few years of failures...