New to gardening - 2 questions - corn & plant ID
meloncauli-flower
July 20, 2012
This is my first year gardening. I made the mistake of not having deep enough raised beds. I planted corn back in... May I think, & It grew to waist length and then stopped it seemed. I realized after they grew a bit that I planted them too close and too shallow. I figured they probably won't produce but I'll leave them in the raised bed anyway. Well the other day I come out and find tassles growing at the tops of these 3 feet corn stalks. I'm amazed, but not convinced they will produce still. I don't see any silks. Do silks form after the tassles? Also, I planted Golden Bantam corn if that makes a difference. I was wondering what others thought as well, do you think this corn will still produce something edible?
Here's some pics of the corn: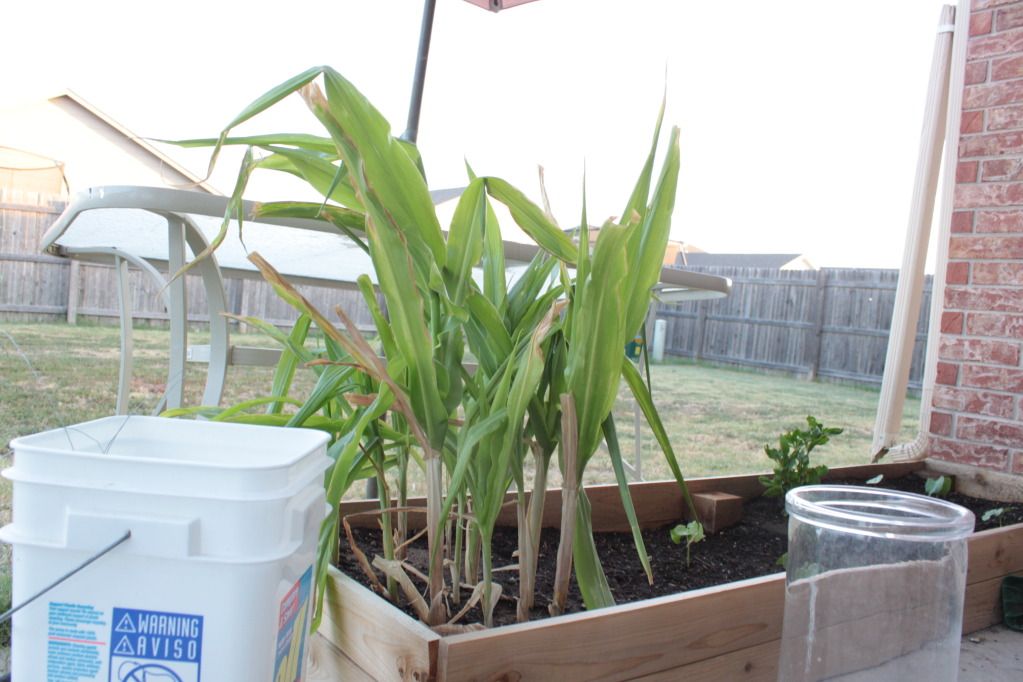 My next question is regarding a mystery plant. I saw this growing next to my squash. I could have swore we planted 3 squash seeds, but SO says he remembers planting only 2 hahaha. But whatever it is, it's for sure not squash.
The leaves are velvety soft. It had some lower leaves going up the stem as well, but I wasn't watering adequately and they started dying off. I know the plant is pretty small and more than likely won't be able to tell, but I thought Id ask anyway. I'm really curious about it.