White stuff on Crape myrtle
Hello,
I have a new Crape Myrtle and recently I found some white stuff (like powder) at the edge of leaves. Not much and most them are at the new leaves. I thought it is fungus but my gardener said it is not. I would like to get a second opinion on what it is. could someone please help?
I got the tree less than a year. It is roughly 6 feet tall and looks very OK. Please let me know if more info is needed and thank you in advance.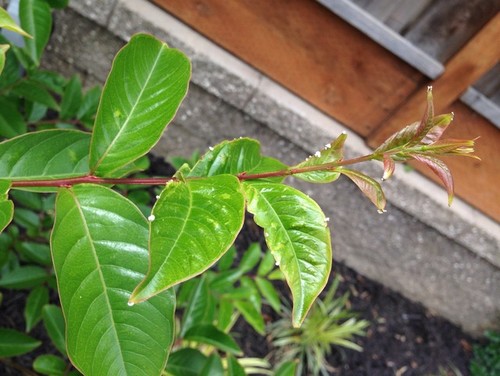 This post was edited by huanglee on Thu, May 8, 14 at 13:55