New Palm Addition. I just could not help myself! (pics inside)
NoVaPlantGuy_Z7b_8a
(Alexandria, VA 7B/8A)
June 17, 2010
So I visited a local nursery here in Northern VA that usually has LARGE windmills, pindos, even queens, foxtails, and christmas palms, as well as some large bizmarkias, king sagos, spanis dagger yuccas, yucca rostratas....etc.. ranging from 1 gallon, on up to 15-20 feet tall.
For a few years now I had been wanting a larger Roebelenii, one with at least a few feet of trunk, and one that was a single trunk in a pot. Those are not so easy to find around here, and when you do find them, they are usually several hundred dollars. Of course they being a nursery were selling those as well, but all of them at 3 trunks to a pot, and ranged in size from a 1 gallon, on up to about 9 feet tall with about 5-7 feet of trunk. Those were around 200 dollars or so. So I did some digging and low and behold at the very back of the large cluster of Pigmy Date Palms was a single trunked 7 and 1/2 foot one. One plant, in a 10-15 gallon pot. I figured it was going to be very expensive. Well, I found the price tag, and it was 150.00 even. I was pretty surprised at how inexpensive it was, and well, I decided it had to come home with me. Good thing we have a jeep, and it was a beautiful day and we had the top off. I saw ones this size at the beach (Rehoboth Beach, DE) and they were priced at about 350-400 bucks.
So, I have to think I got a pretty darn good price considering the size.
Oh and the other nice thing is that...
It is about to BLOOM!
I have to say, I LOVE IT!!!!! A pain to get in and out, but I do have room for it inside in full sun large sunny windows during winter, which is where my smaller one also thrived last winter.
Here it is: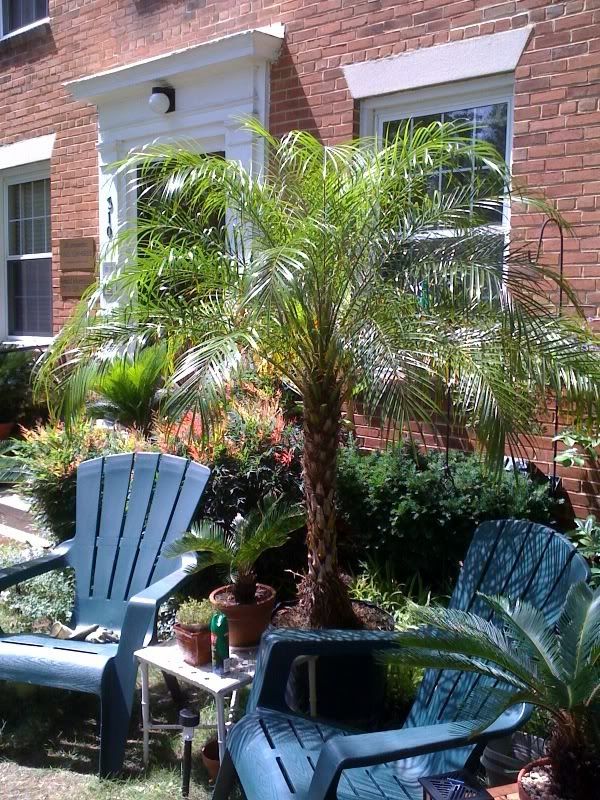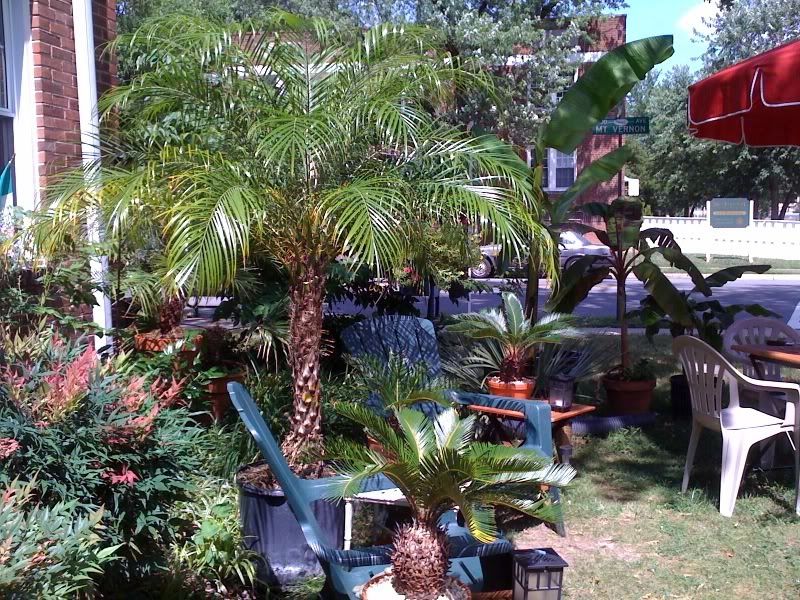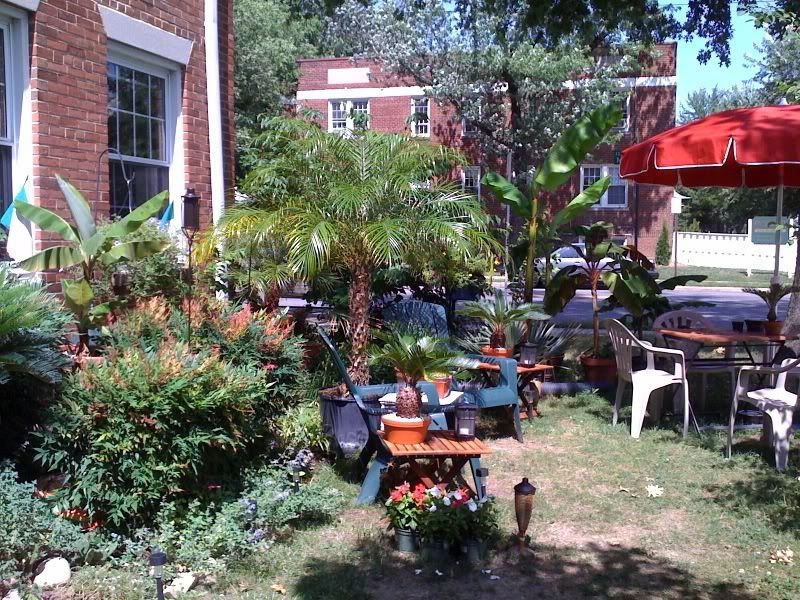 Hope you enjoyed the photos! Thanks for looking!