My plants' new spot!!
Hunter_M
(Kentucky Z.6)
June 26, 2011
I finally put all my plants in their permenate spot now!
Here is the ground level: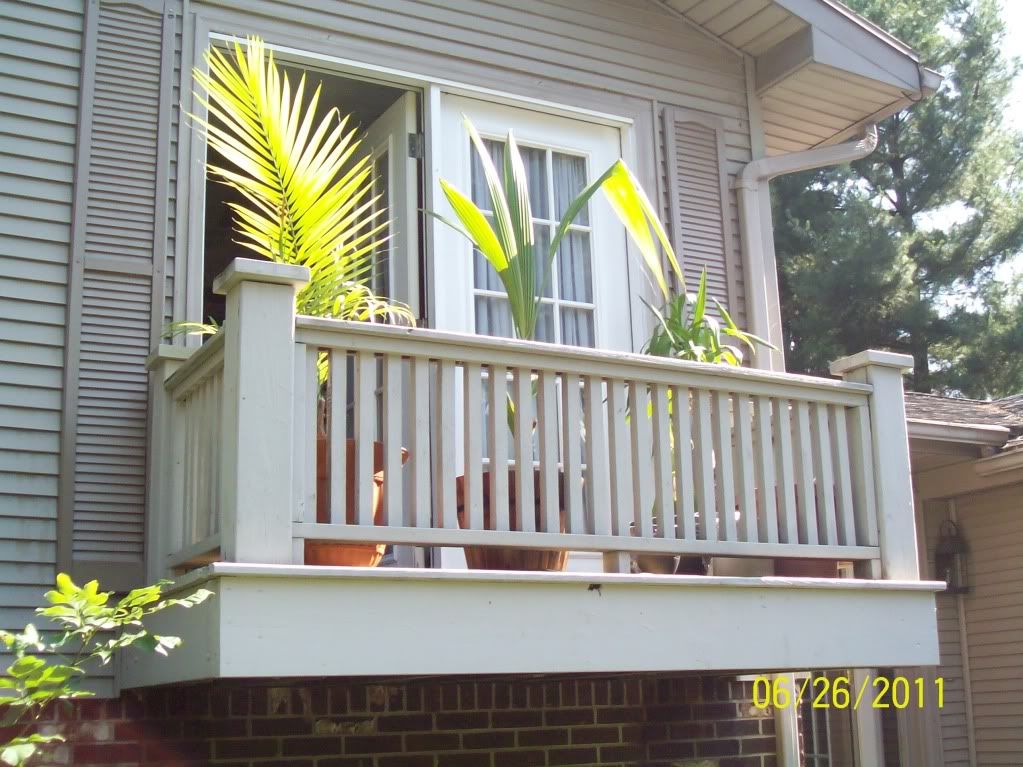 Here is my yucca and my needle palm and my foxtail seeds which I wrapped in plastic wrap a few days ago: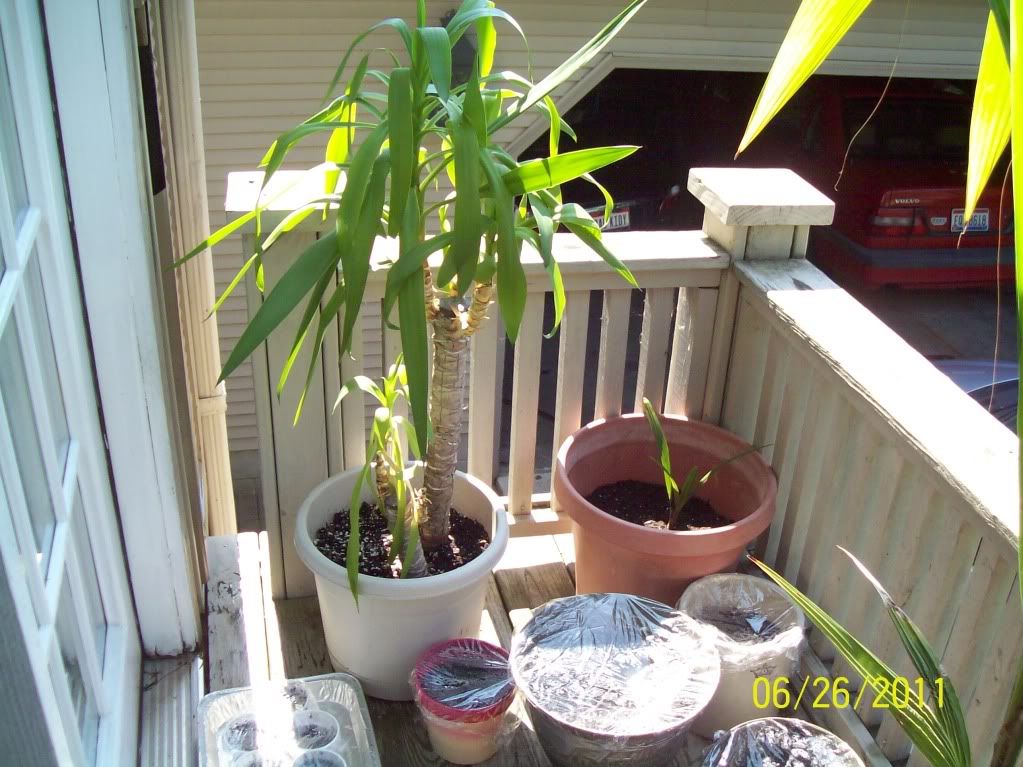 My coconut and majesty palm (glad to see my coconut is doing fine after the root incident):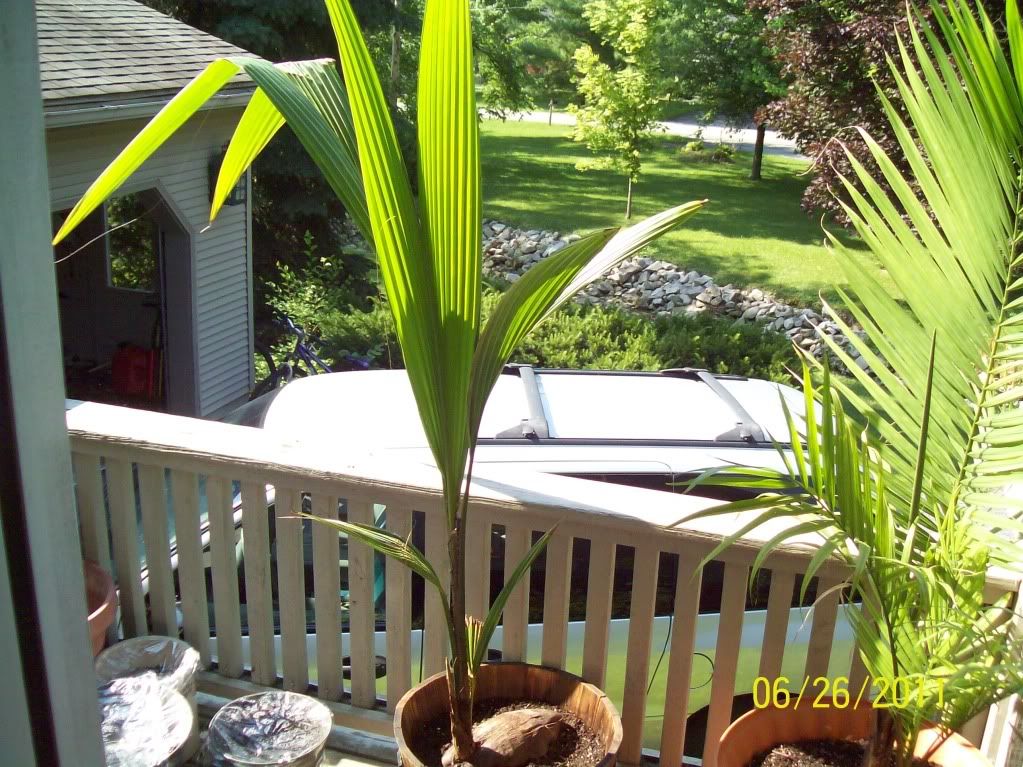 My magesty:
A new frond is coming out on it:
Thanks for looking!!
-Hunter