Help: yellow/whitish shades on senetti pericallis leaves
Hi,
My potted "reblooming senetti pericallis" is showing some yellow/whitish shades on its leaves, and overall is looking quite haggard. Got it about 2-3 months ago, was doing fine until I put it outside under full sun (facing south-west). it started showing minor yellow shades during the rainy season..but not much. but became more prominent recently and has been looking dry recently. wondering if it was because of the rain during spring or the intense heat in the recent month (no more rains, but strong heat)? or maybe it's because I've been watering it less often (once in 2-3 days instead of every day)
i put it in a shadier spot this week, but hasn't shown much improvement, though there are still flowers blooming.
Would appreciate any advice on what to do to improve the condition of the plants, and ideal location to put it.
thank you very very much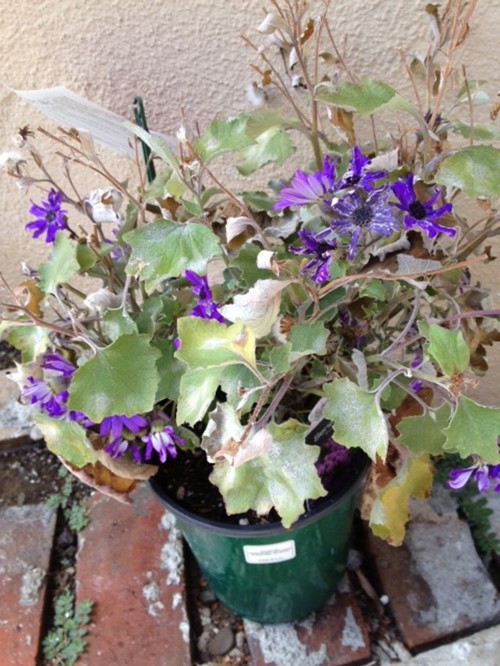 This post was edited by Bee_bee on Sun, May 4, 14 at 16:56