Watermelon Died
Watermelon Plant Dying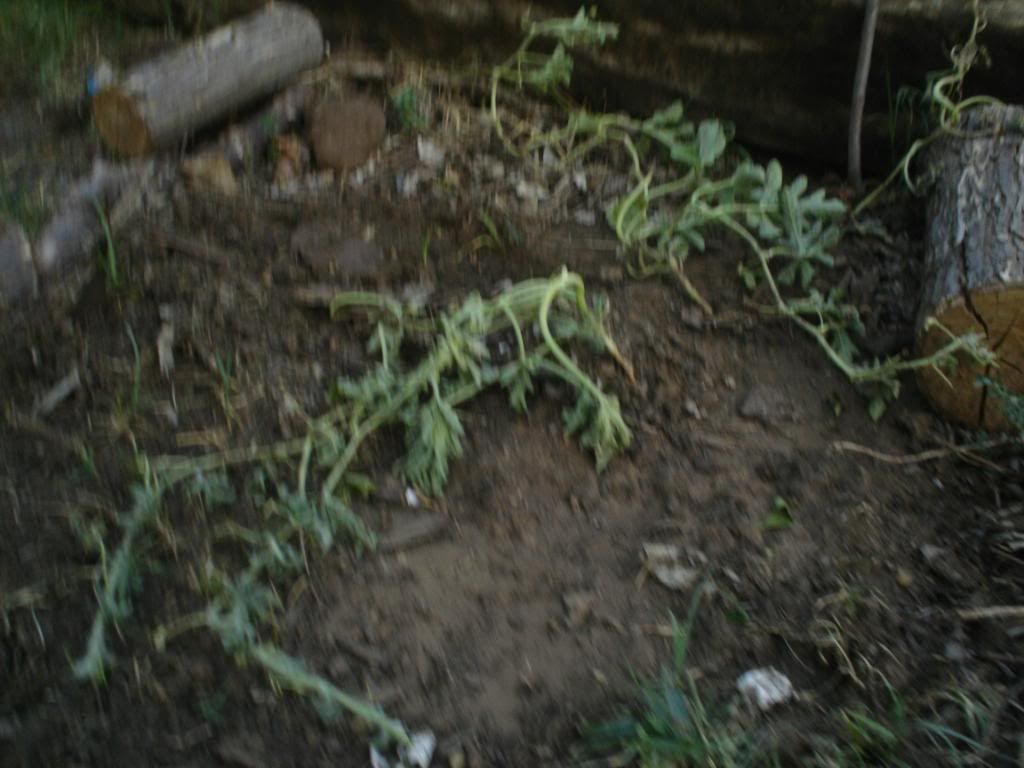 Look at the base of the main plant (there are three here)! Note: I moved the dirt away a bit from that wilting base section. It looks as if the dirt itself was toxic to the plant (?)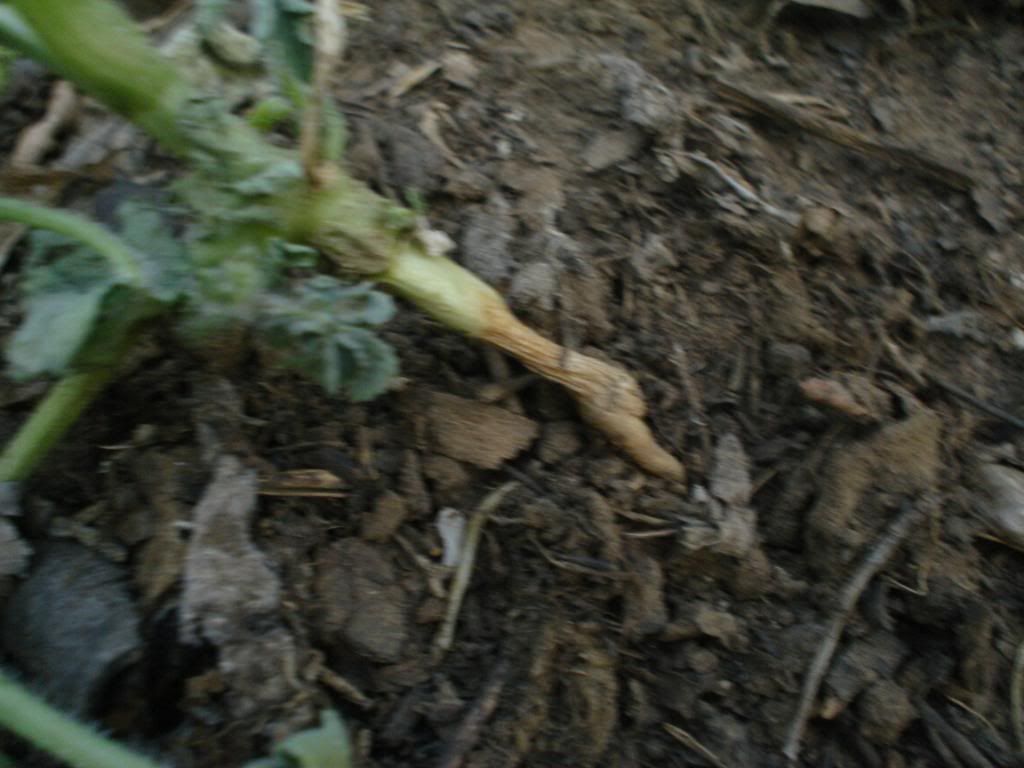 his looks like v. or f. wilt? Apparently it is dying from the ground up.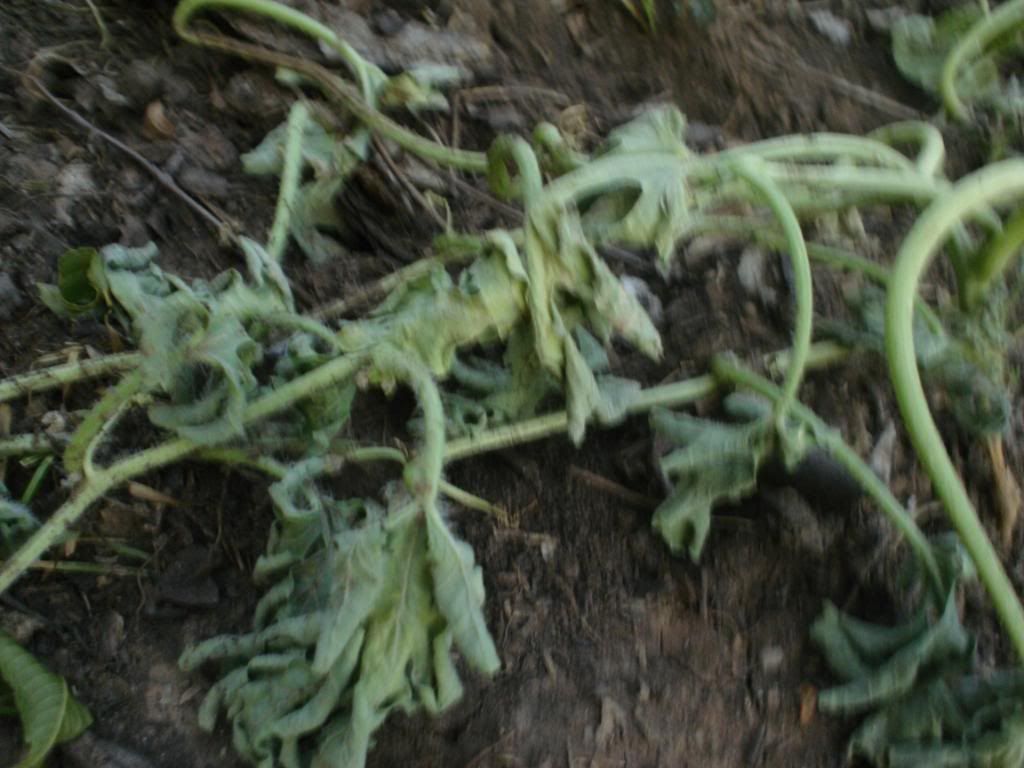 I flipped it up so you could see the original "curl" I was speaking of .. what? .. 2 days ago?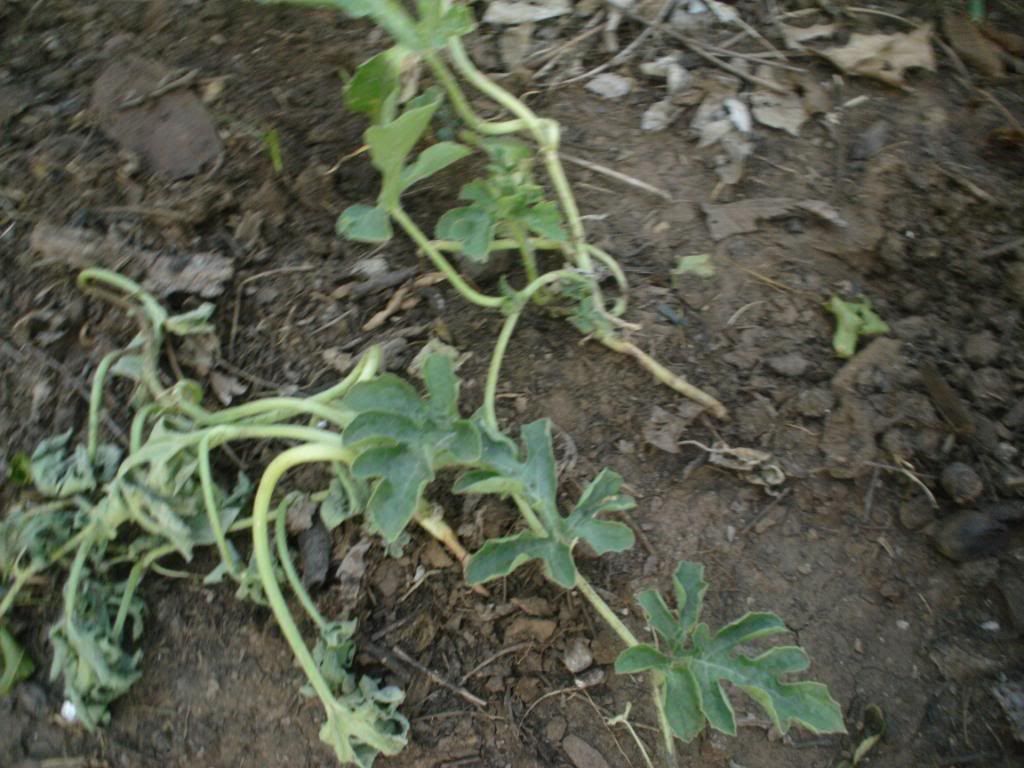 Another picture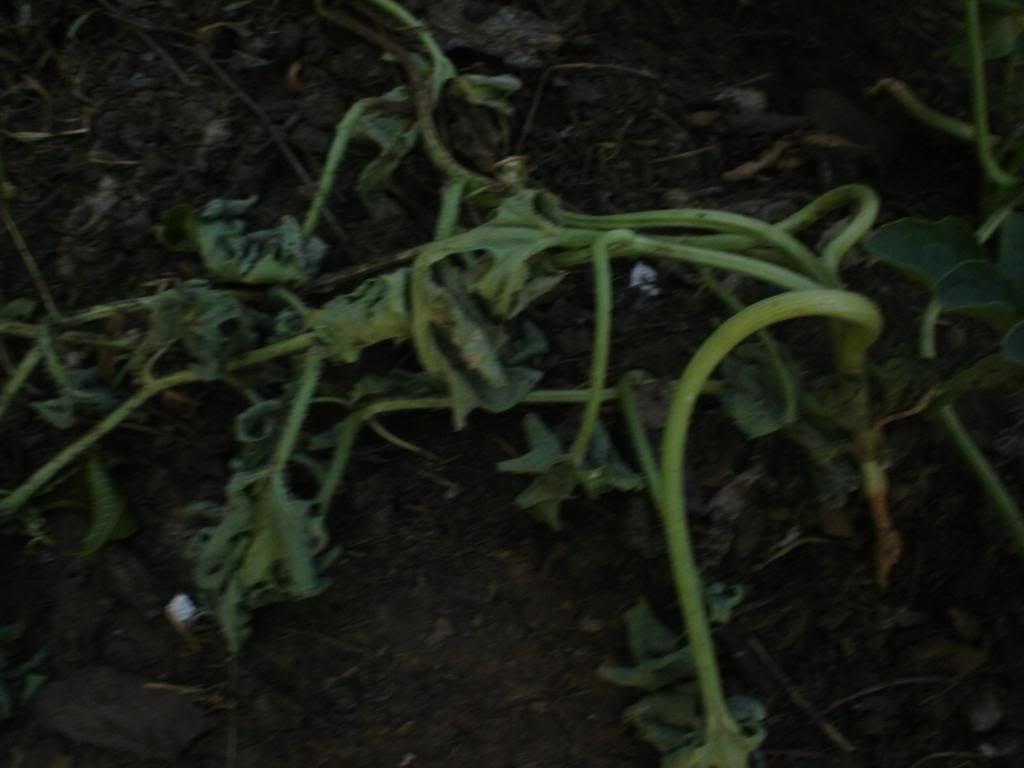 I pulled the smalled one out to see the roots. Looks good to me, but I don't know what I'm looking at.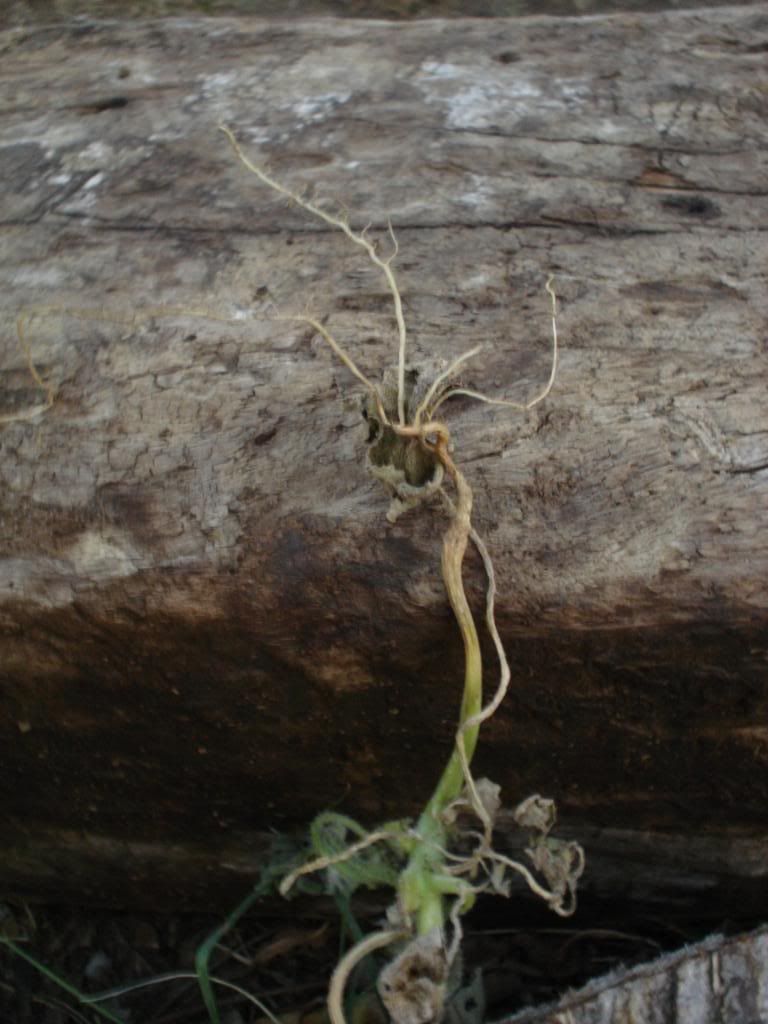 The soil is moist about 2 inches down. Not wet or soggy, just sufficient as should be. Thoughts on what's wrong? It's in direct sun all day but that has not been a problem in the past.
Can I save it? Poor thing. LOL Anyway, I just wanted to post a serious problem so others could see what is happening though I haven't any idea what it is.
bon