My First Flower(s)
Dhelsdon
(2A)
March 6, 2013
Hi all,
I am new to growing peppers, and I am pretty excited to share with you all that my first flowers are coming in nicely. Just curious about how long now until they start producing?
The flower shown bloomed a day or two ago.
This is Cayenne pepper, planted in a 3 gallon pot, I assume if I want a decent yield I should move up to at least a 5 gallon pot?
the plant is about 2.5ft tall from the top of the pot.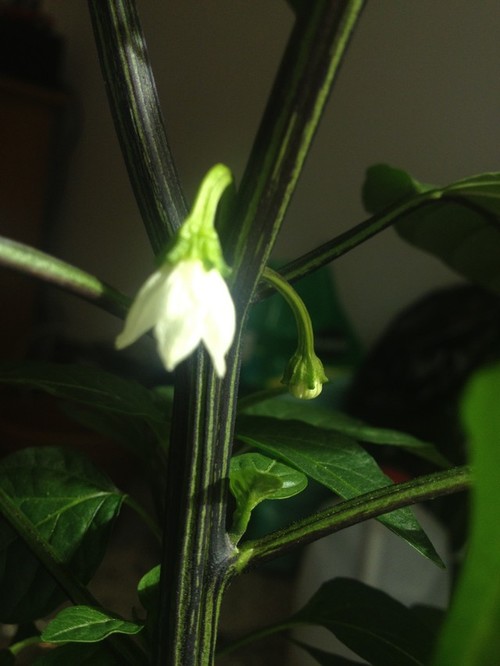 This post was edited by Dhelsdon on Wed, Mar 6, 13 at 12:38