possible root rot - help!
Soooo ... one of my DSPs had a rotten branch (still recovering from our really cold temps), and I dug down to try and get to the bottom of it. Well, it was rotten all the way down to the root ball. I took a sterile pin and checked the other branches (dipping in alcohol between pokes), and the other two branches have white sap until the soil line, then under the soil line, nothing. Does this mean the entire bottom part of the plumeria is rotten? Or is it normal for the trunk under the soil line to be different. I'm torn between leaving the plant alone and seeing what happens (if it dies, I'll replace it), or whether I should take cuttings from the branches that I know for sure are healthy.
Here's the bottom of the rotten branch. If you look on the upper right, that's where it was joined to the rest of the plant.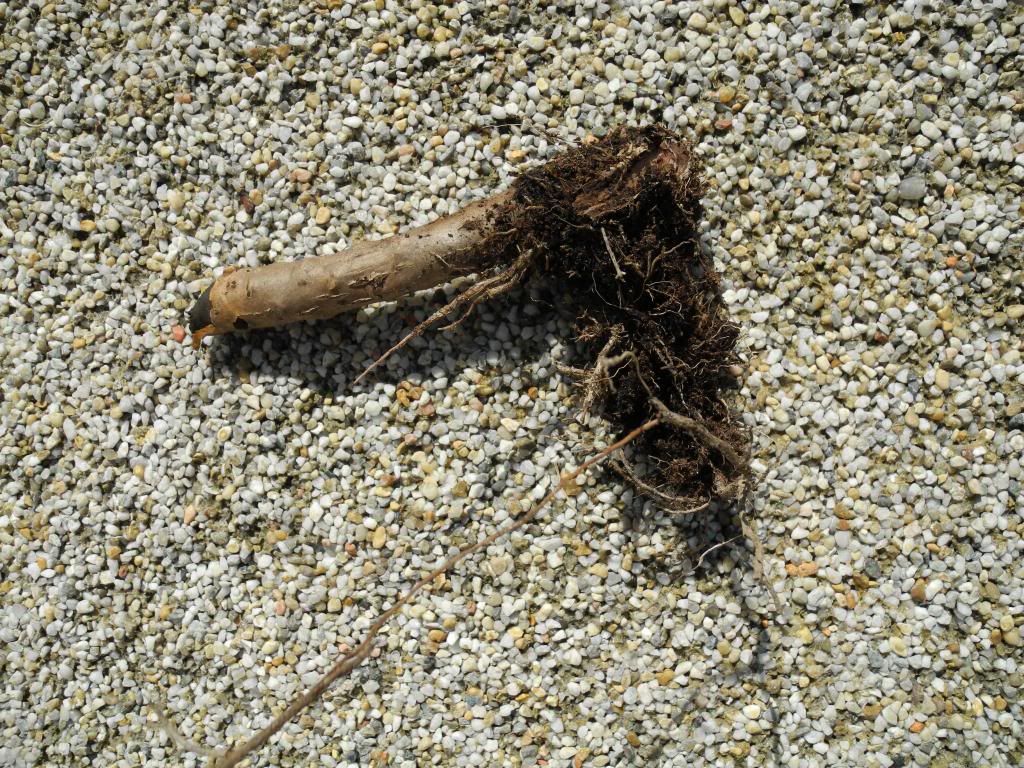 Here's a shot of the bottom of the plant. The yellow-y bark is where the plant was below the soil line. You can see big roots toward the bottom, and the hole in the bottom right is where the branch came from (somewhere down there).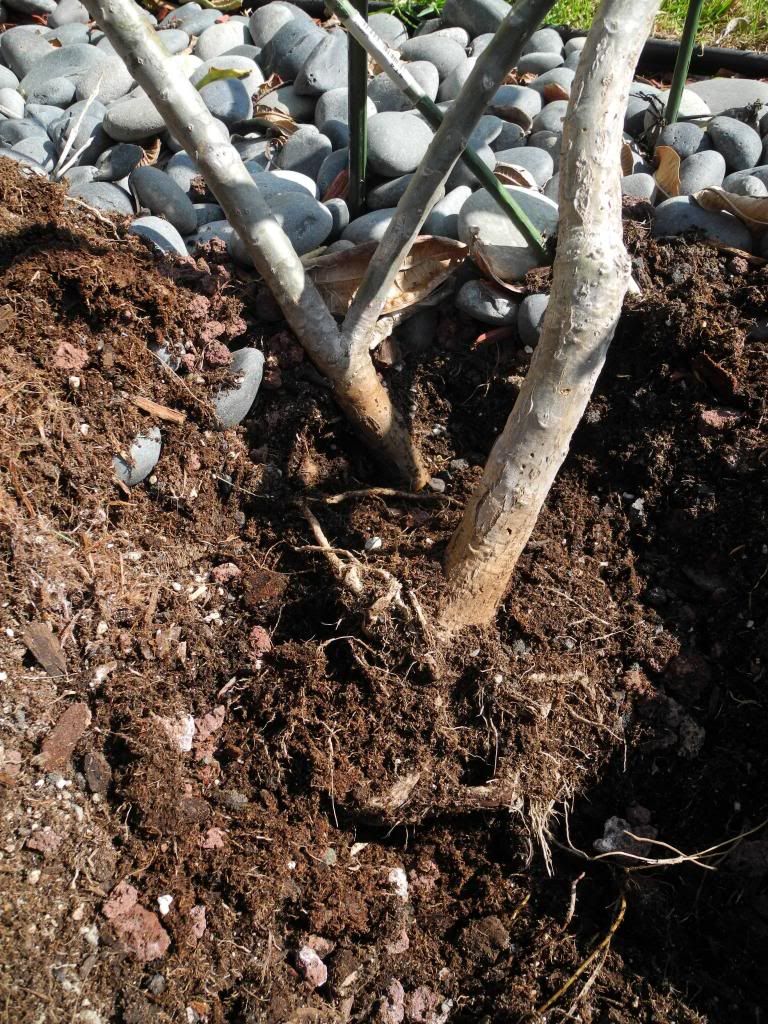 One larger picture: