Cluster Bean/ Guar Bean
Chandra shared some cluster bean seed and I planted a short row of them around the first week of June. Last night I picked a few and fixed them according to the recipe he posted here, on this forum. They are good! I'm impressed, as this plant prospered, with just some watering, right through our most brutal heat. Now that I know their growth habit and that they taste good, I'm going to let the rest go to seed. Next summer I'll plan on a large planting of these. An estimated days to picking, here, is about 77 days. I believe that I can have mature seed in another two to three weeks. So, this is a match for our climate and conditions!
The beans look like a strange cross between Okra pods and snap beans. In the attached picture you can see some pods on the plant. What I needed to know, and now do, is that I can plant this one fairly close together, in a wide row. Not only does it produce a very palatable product, but it would probably be useful as a cover crop, much like cowpeas. Only cluster beans don't spread out at all. They grow mainly up.
George
Tahlequah, OK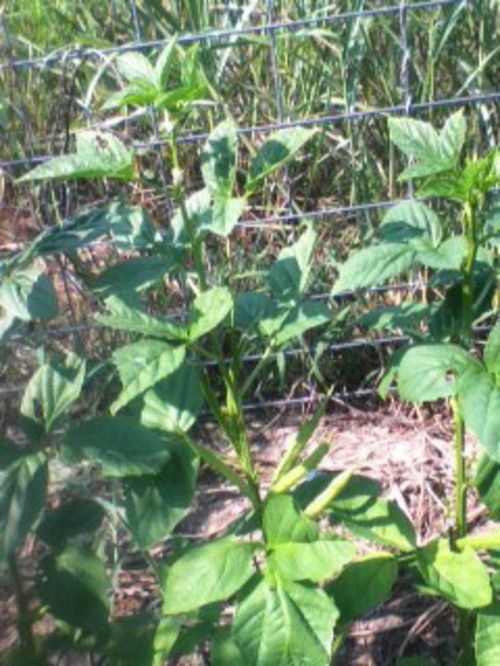 Here is a link that might be useful: Wikipedia on Guar