Mysterious white mites -- can anyone ID?
While watering my plants yesterday, I was astonished by the sudden emergence of thousands of tiny white mites from the mulch. They're roughly pinhead-sized (or a bit smaller) and fast moving. I thought perhaps they were springtails, but they weren't jumping and are shaped like ticks. I've found them in the mulch and the upper layer of soil, but not on the stems or leaves of my plants. I'm not seeing webbing or signs of spider mite damage.
I'm not sure whether they're pests or not, but their numbers alone have got me worried. I'm hoping that someone here might have an idea as to what they are.
Unfortunately, my camera isn't quite up to the task of photographing very small things, but I've got a video of them in action and a (not great) photo of a mangled one under a (cheap) microscope. Apologies for the poor quality.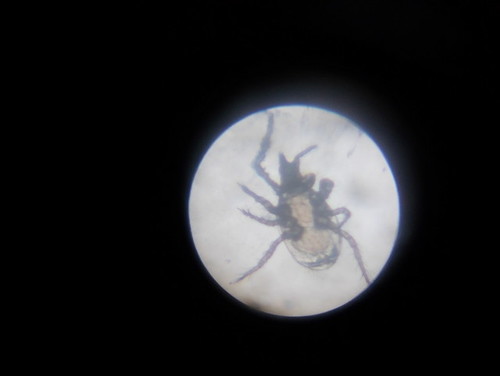 Here is a link that might be useful: mysterious mite video