Black worm in strawberry
I find these small black worms that come out at night in my garden. They seem to really like strawberries and I occasionally find some inside the strawberries eating away. The only information and pictures I have found about them is here:
http://sinnerparadiseworld.blogspot.com/2008/11/black-worm-in-strawberries.html
Does anyone know what they are called, and how to get rid of them?
Thanks!
Image link: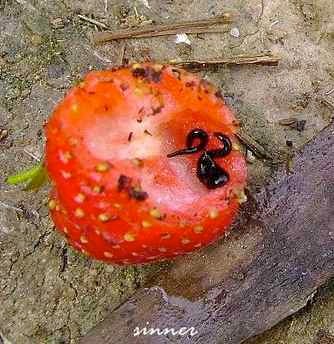 Here is a link that might be useful: Blog with more pictures