mid-summer update from Central Maryland
lots of pics to share in this mid-summer update from Central Maryland...
My largest trachy (brick for scale). Other trachy was 2 strap leaves 3 yrs ago. Trachy's might be my only plant/tree that seem to thrive in heavy clay soil.
These come inside for the winter but livistona chinensis and my large cordyline.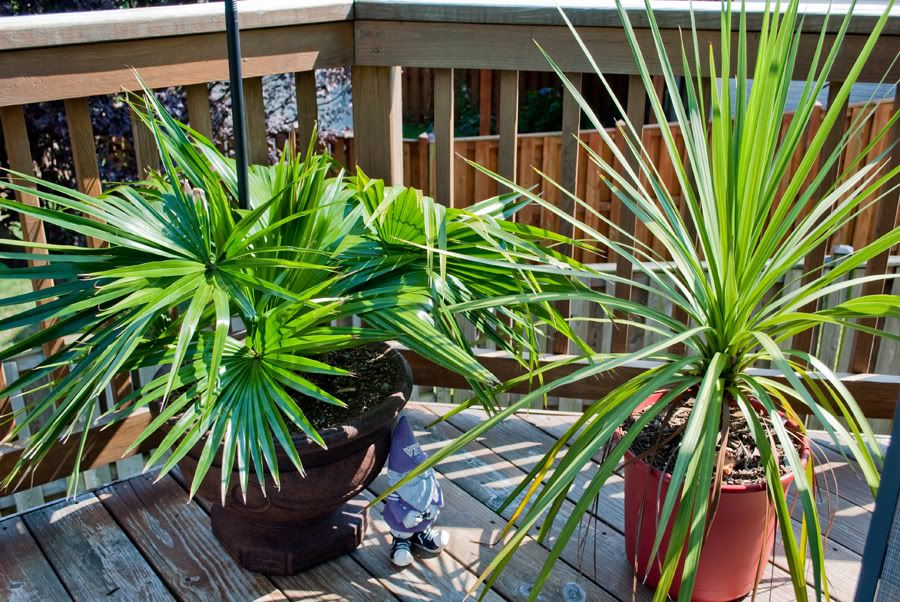 The retaining wall project...
BEFORE:
AFTER: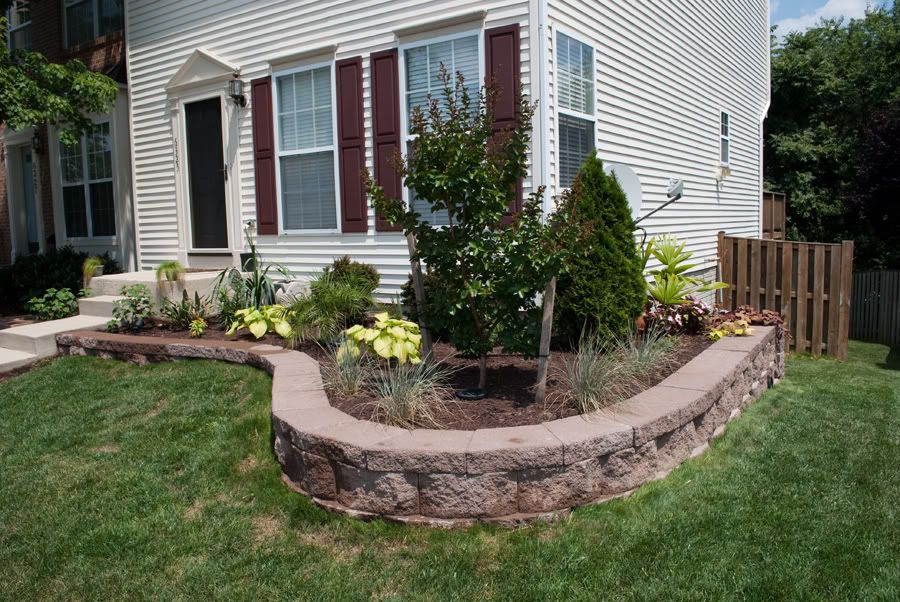 zooming inside the retaining wall, Yucca recurv., needle palm, hardy hibiscus, etc. Love the hosta 'guacamole'. Also stumbled upon the fiber-optic grass this year. very cool accent plant!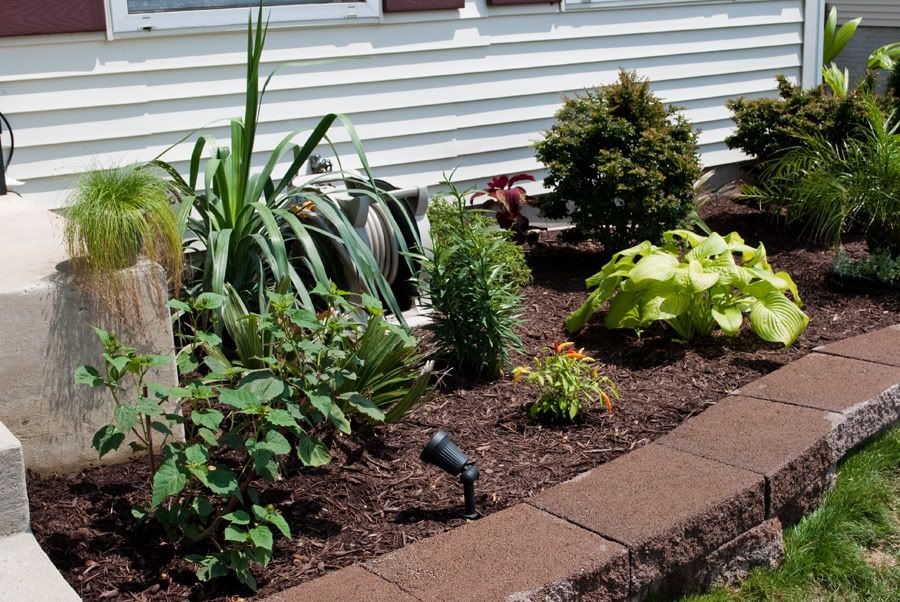 zooming in more, the hardy hibiscus are about to pop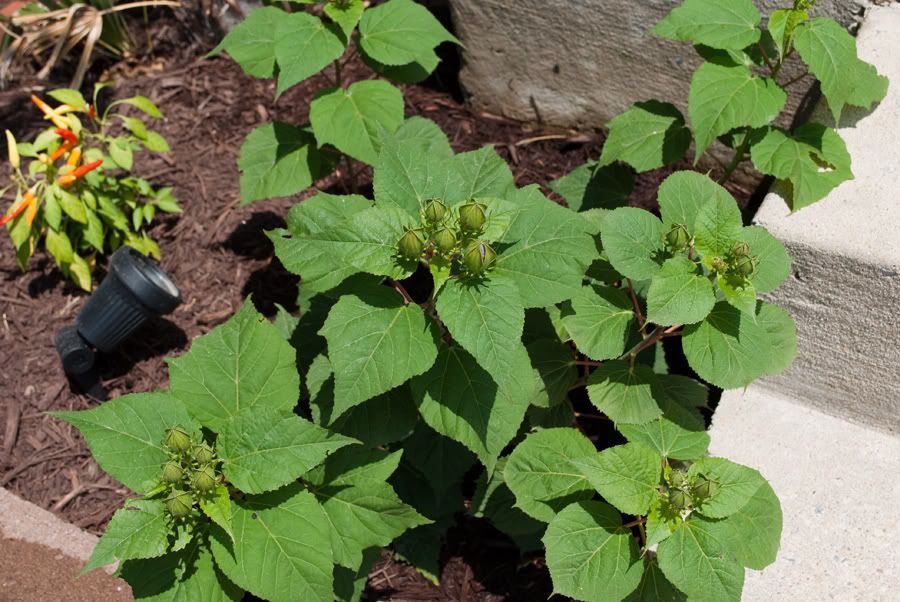 zooming in again, ornamental peppers. Great colors!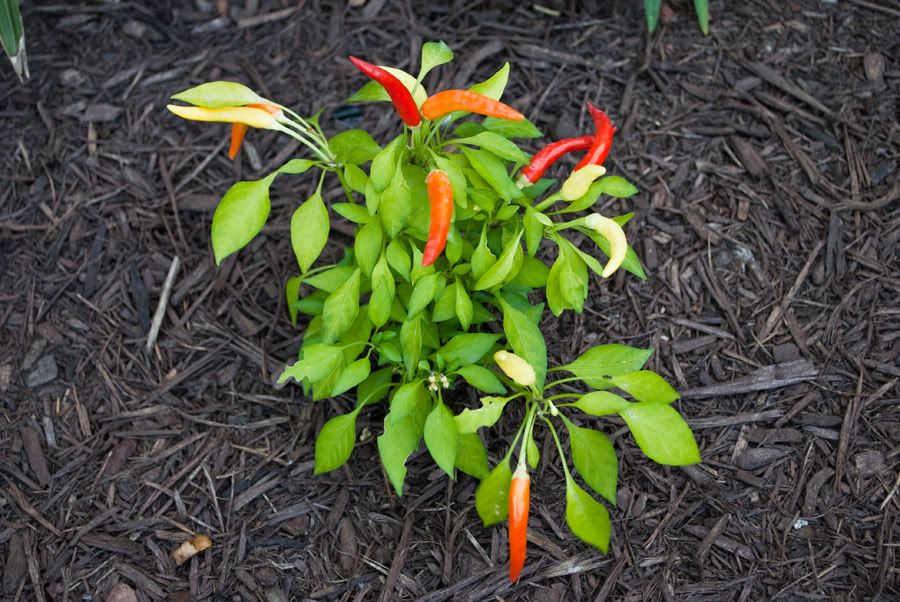 The crepe myrtle 'dynamite' is about 2 weeks behind this year but should open its buds anyday. I also had this dug up and replanted as part of the retaining wall project so that could be part of the delay. Tough plant though. It never really set back despite being dug up and replanted 3 days later!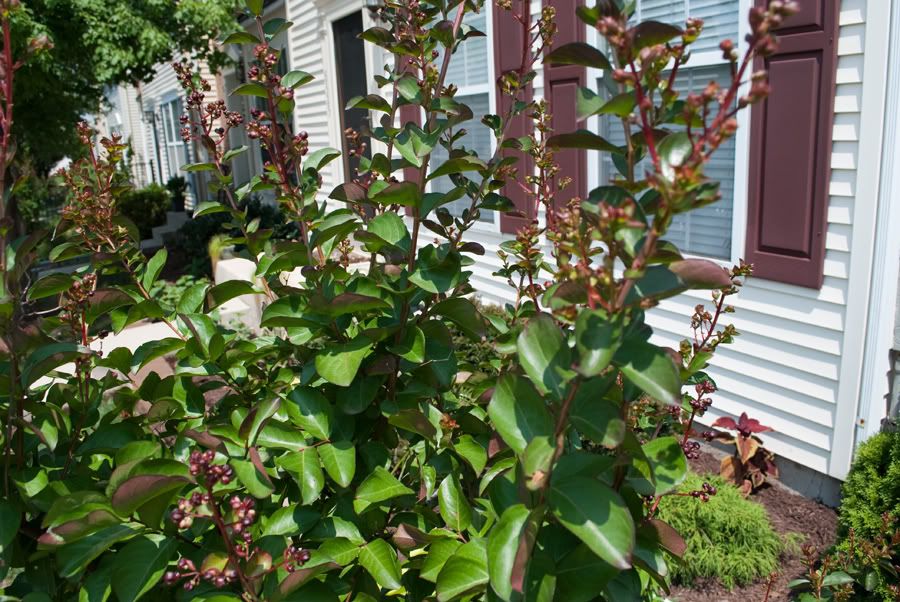 Back side of the retaining wall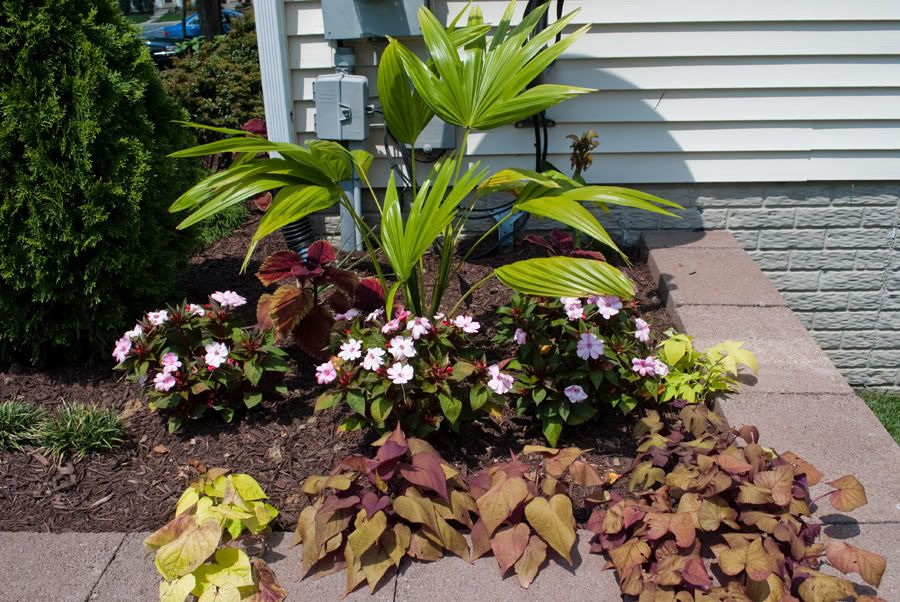 Indoor plant, but is anybody continuing to grow their Christmas poinsettia? It's growing fast now and I'm considering trimming it back to force flowering this fall. Anybody got any tips?