New crape and some updated pics.
While strolling through the heat stressed plants at Lowes, I found a Natchez crape, not that I had any room for it, but when you find something you had been looking for $12, I just couldn't help myself.
You can see the grass is now fully dead in the areas my new beds will be. It's just been too darn hot to do anything else but lounge in the pool and watch plants grow. You can see my new crape tucked in the corner of the yard. I didn't have many options that had full sun left where it will hopefully grow quite large.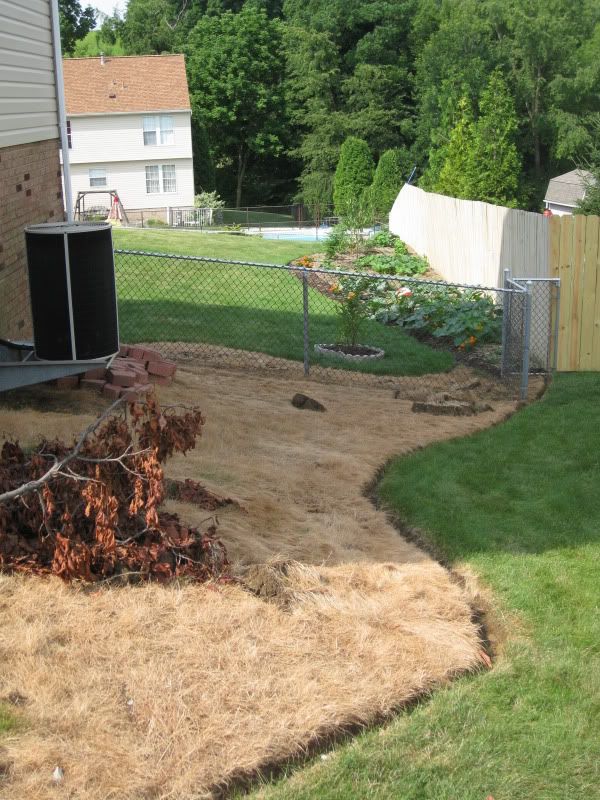 One of my castors fell down after our Fourth of July storm. We had a total of 2.8" of rain Wednesday.
Ruellias are starting to kick into high gear. Mag has been losing a lot of leaves, I think I had been depriving it of enough water in its first year in the ground.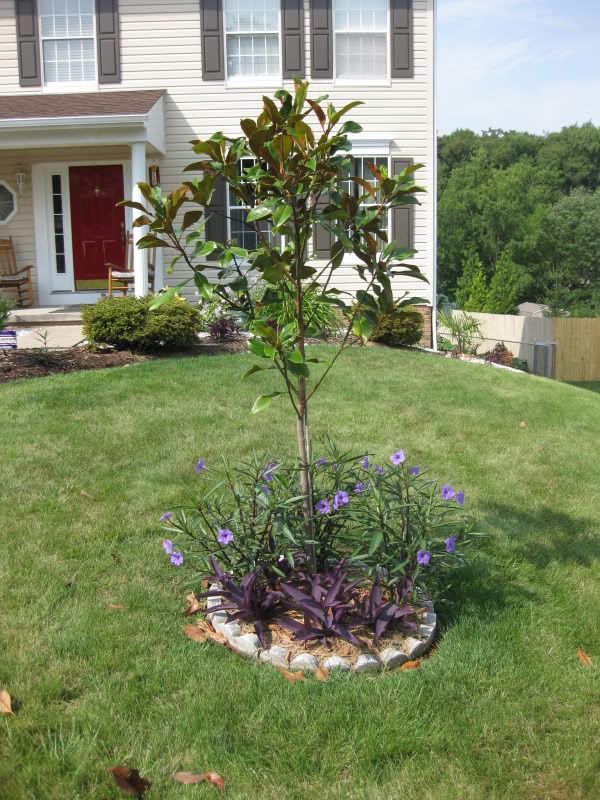 You can see quite a few plants here, confederate jasmine in the foreground, Canna 'Wyoming' just starting to bloom, my lone black calla still hanging, Sioux about to bloom, pineapple lilly continues its emergence, and agapanthus starting to bloom.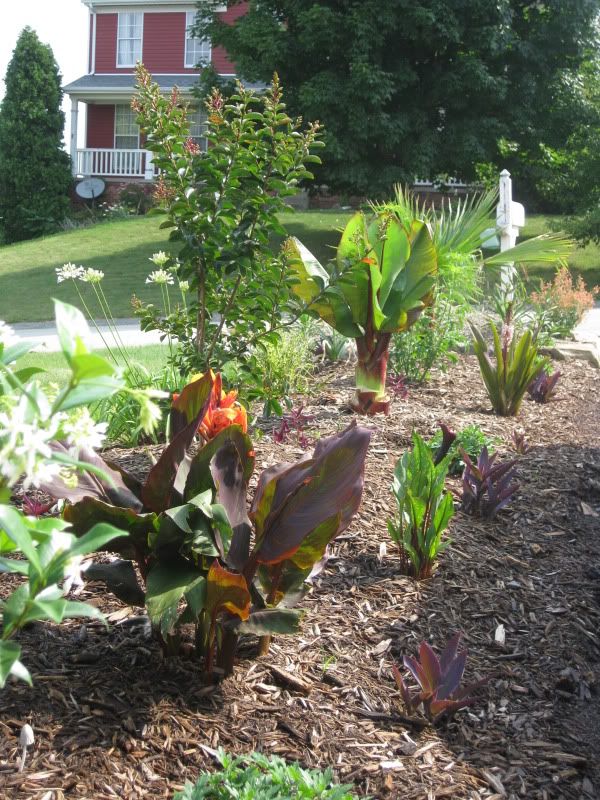 I was too late taking pics of my agapanthus last year, so here i am taking pics of it before it's in full bloom. I missed out on taking pics of my crinum. It's flowers don't last but a day or two and it wasn't very impressive in it's first year of bloom.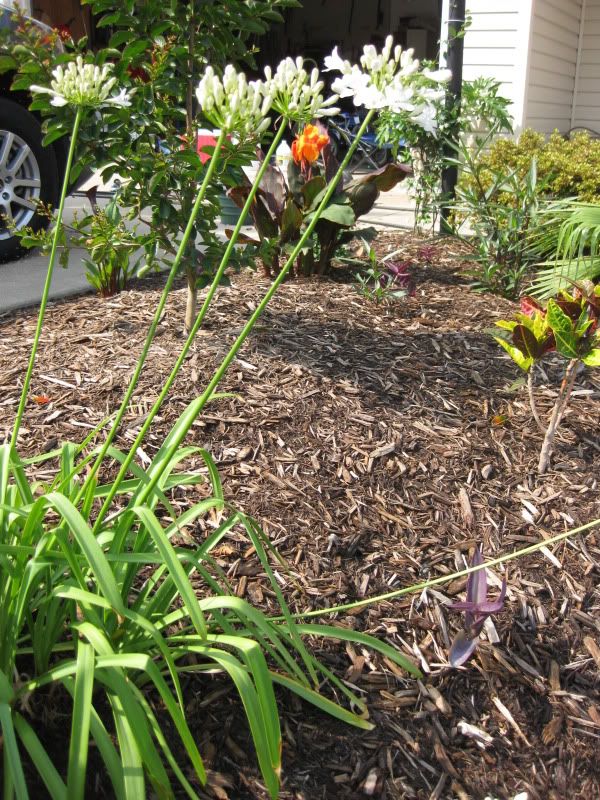 Hopi starting to bloom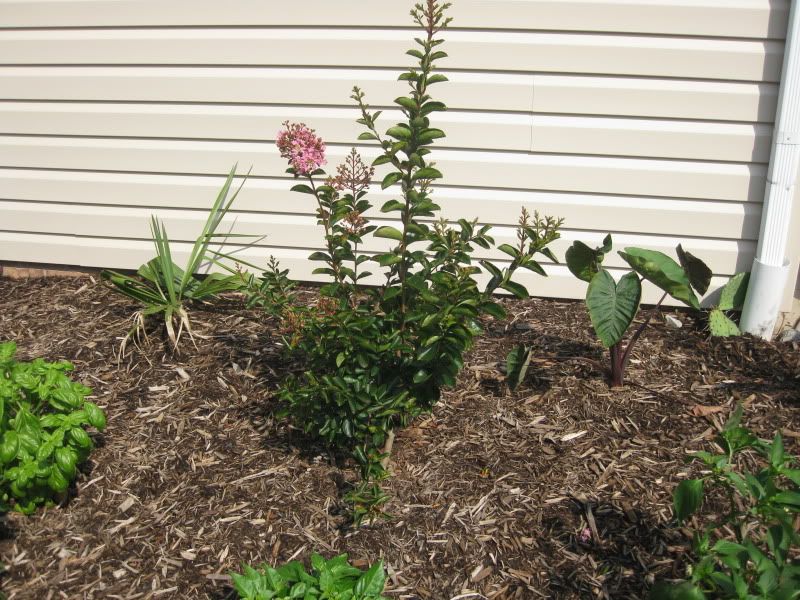 Hibiscus Exotic Electric Blue
Basjoo not growing great this year. Neither are my other nanas. I think it's because I haven't hit anything with Superthrive yet. Can't find it here. Waiting for it to come via UPS. Found it on e-bay for $31/pint.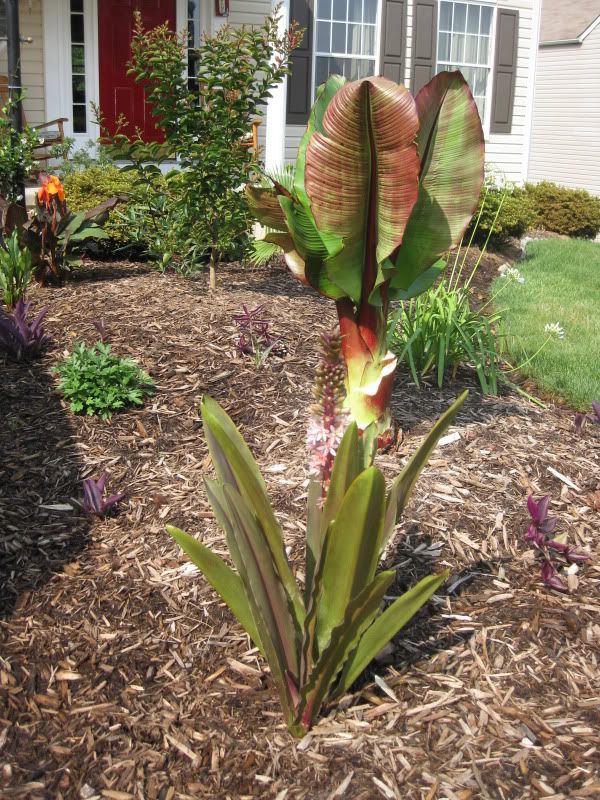 Thanks for looking.