Need help saving cucumber plants
A little bit of history first...
1) About 20 days ago one of my 3 cucumber plants had gone limp and I noticed a small slit or two towards the base of the stem. I tried bandaging the wound with pieces of a toilet paper roll taped around it, then tied it up to a nearby bamboo stake, and fortunately it made a full recovery.
2) A week or so later I noticed a grub of some sort crawling around nearby, so after doing away with him I added some similar defenses around the base of the other two plants.
3) Until this morning I had only seen 1 striped cucumber beetle hanging out around the plants, and unfortunately he escaped. This morning I saw and successfully squashed 3, 2 of which were on the cucs and 1 that was upstairs on the deck, probably attracted by the yellow flowers of the sugar baby watermelons I'm growing in containers.
So anyways, this morning I notice that 2 of the 3 plants have the same familiar slits towards the base, but also that they do not appear to be flowering anymore and that a lot of growth (it seems to be a mix of old and new) is yellowing, including baby cucs (though older ones near picking size seem fine). Here are some pics: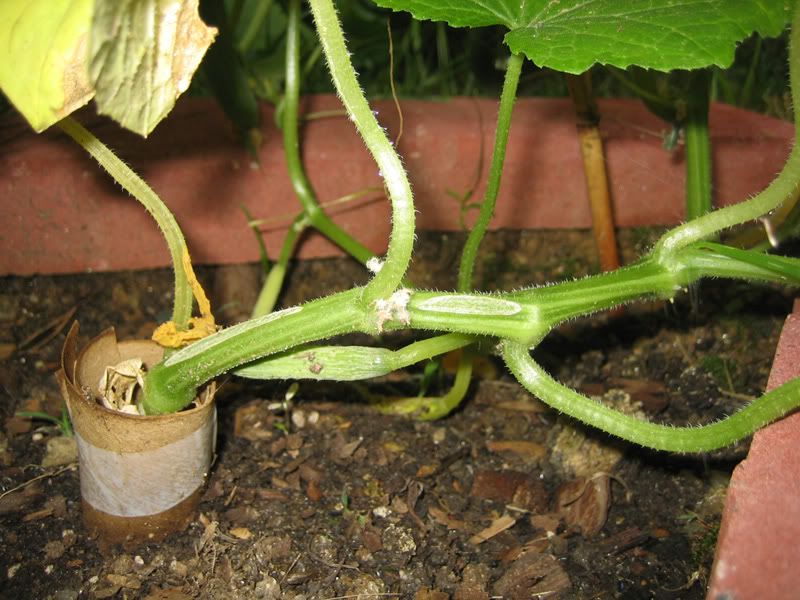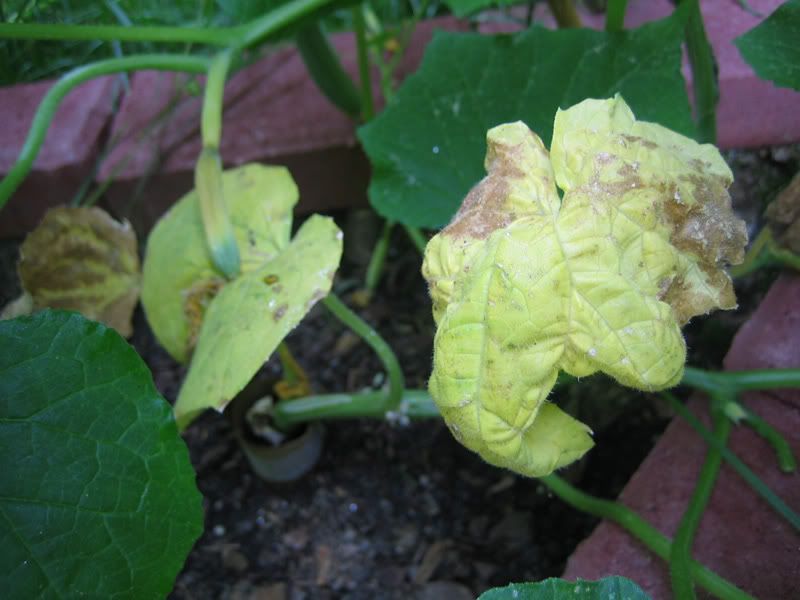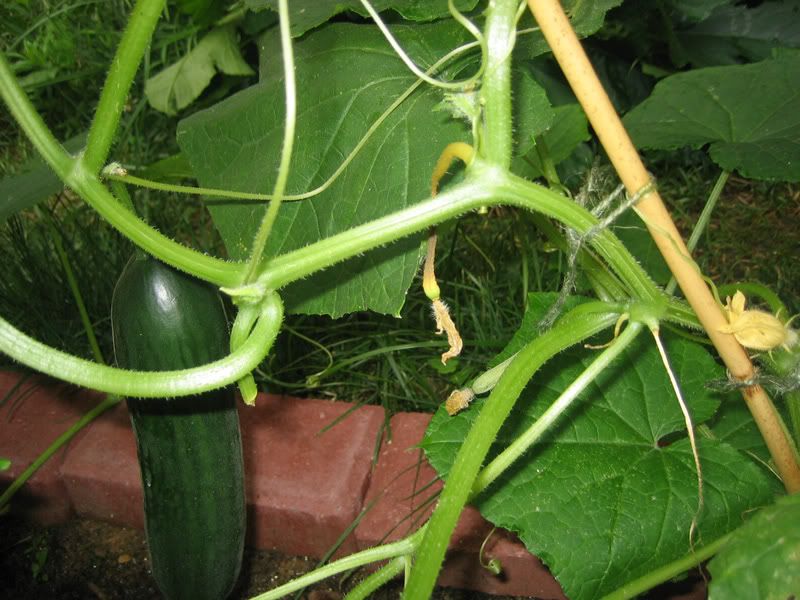 First question... any idea what could possibly be causing this? Striped cucumber beetle larvae? Other insects? Weather (nothing out of the ordinary lately)? Bad luck?
Secondly... any hope of saving these guys? The toilet paper roll trick worked the first time, but the damage is a lot more significant this time. I've also seen that burying the stem all the way up to the slits may work, as well as sulfur powder for tomato plants.
Any suggestions would be much appreciated. Cucumbers are easily one of my favorite summer vegetables to grow.