Hello there celadine!
Hello plumy pals!
Celadine has decided to bless me with its beautiful flowers! This is my first blooms for 2013. All the ones that is open formed inside under lights so since today was nice and sunny I thought I would sit it outside for some heat and possibly make the future buds/blooms bigger. It smells sorta fruity / citrusy to me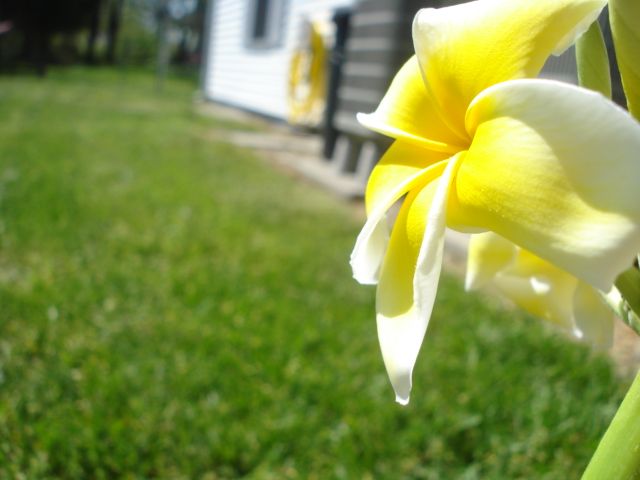 .
In other inflo news, I will be looking forward to 2 inflos from Sally Moragne an 1 from Keiki, which I am curious to see as I am not too familiar with this flower. I've seen pictures as where it suppose to be lavender an other pictures where its a very intense pink. So we will see.
Oh an my Vera Cruz Rose that I got from Michelle rooted within 1 month on a heat mat in a water bottle.
My Kaleinani is also showing a couple roots too. :)
But sad news is, Bill Moragne decided to bite the dust. I noticed wrinkles at the bottom, plus it looked like it was caving in so I decided to cut it to let it callus again. Went to check on the cutting an it was gone. :/
Anyways, Have a good day everyone!