Stinging Bhut from Scorpion_John
Here are my Stinging Bhuts seedling seeds from Scorpion_John. Great germination rates. I have two more not in the picture since they are just sprouting and tiny. The leaves are relaxed since pic was taken this evening. I am looking forward to having the same results and hope this pepper becomes stabilized.
If anyone who was sent seed and growing please post updates will be cool to see how they do.
Mark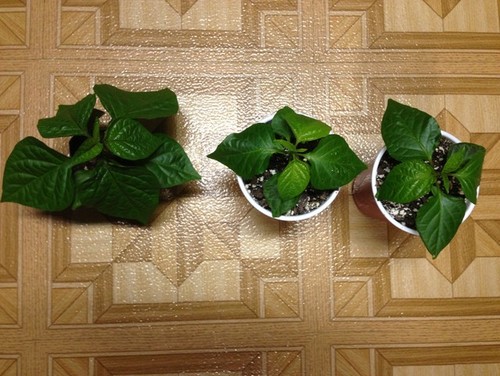 Here is a link that might be useful: Original thread Stinging Bhuts