July 10th Picture Update
Haven't updated in awhile, so I thought I'd share pics with you guys.
2008 planted trachycarpus fortunei growing fast! Spear moving inches per day!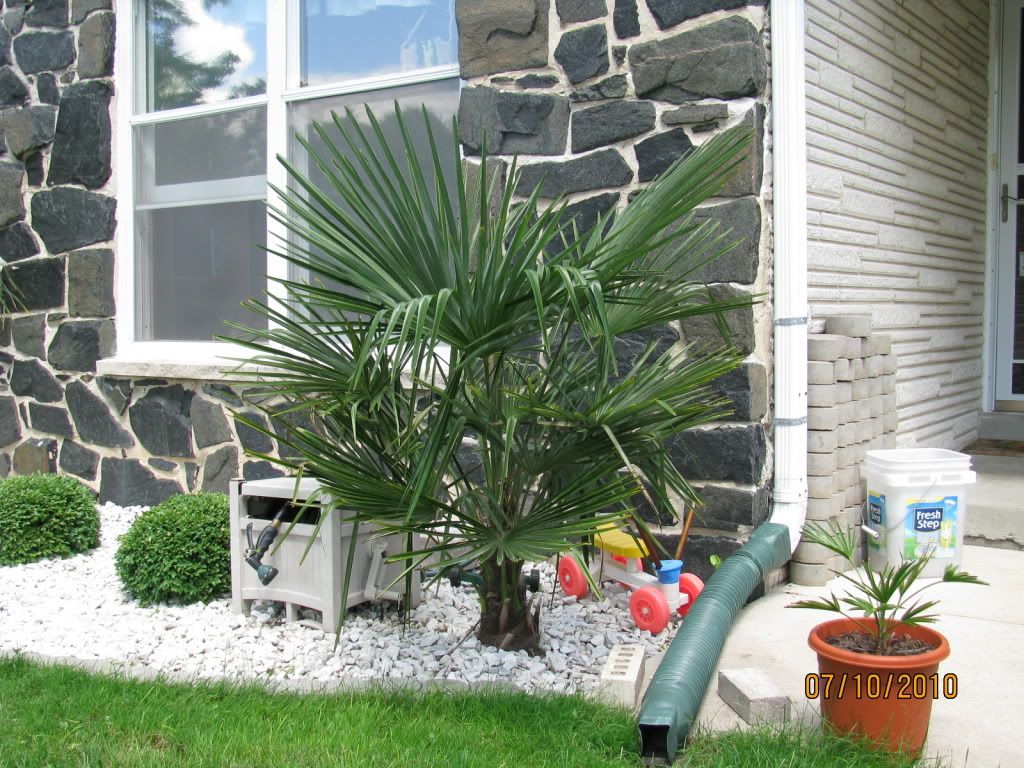 2010 planted trachycarpus fortunei already growing. Love this palm.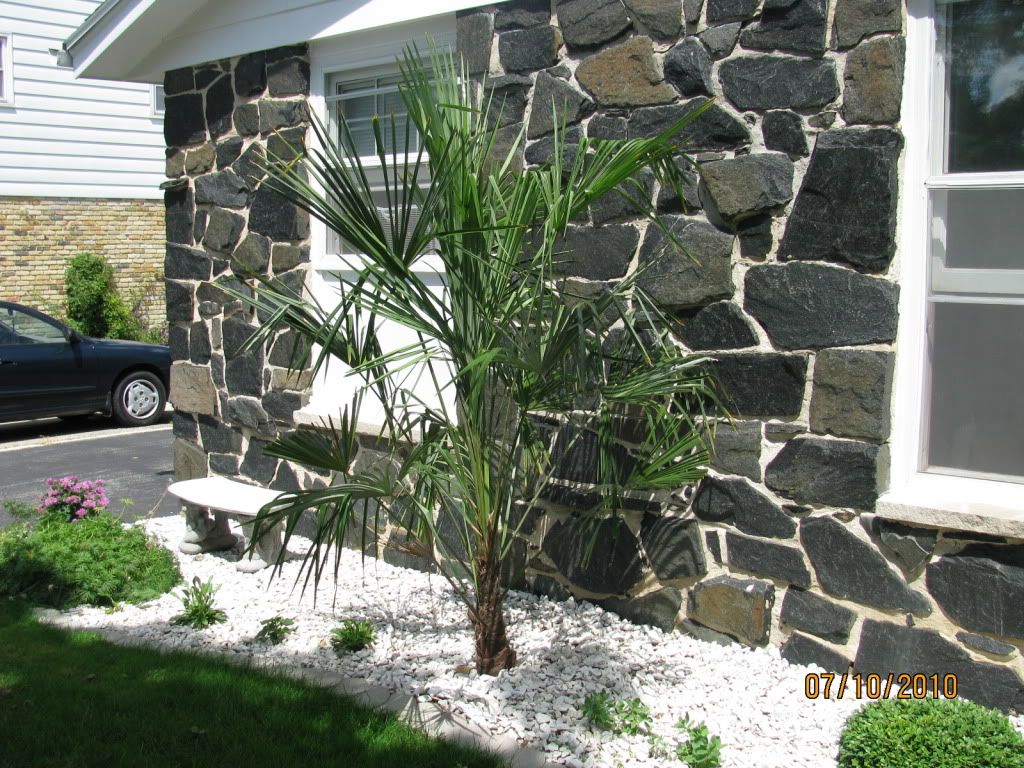 Banana circle. Musa orinoco and siam ruby.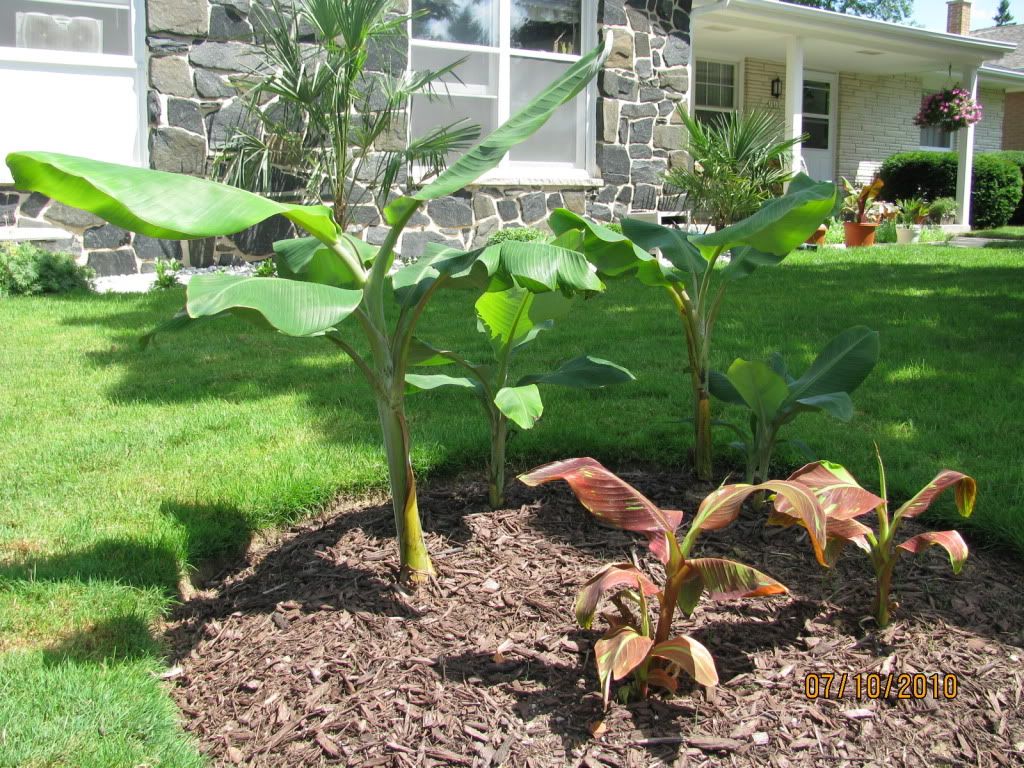 Banana and EE bed. Ensete maurelii, musa basjoo, and EE black magic. I wonder how big the basjoo and ensete will get by October 1st? These were all 4 inch tall seedlings in May.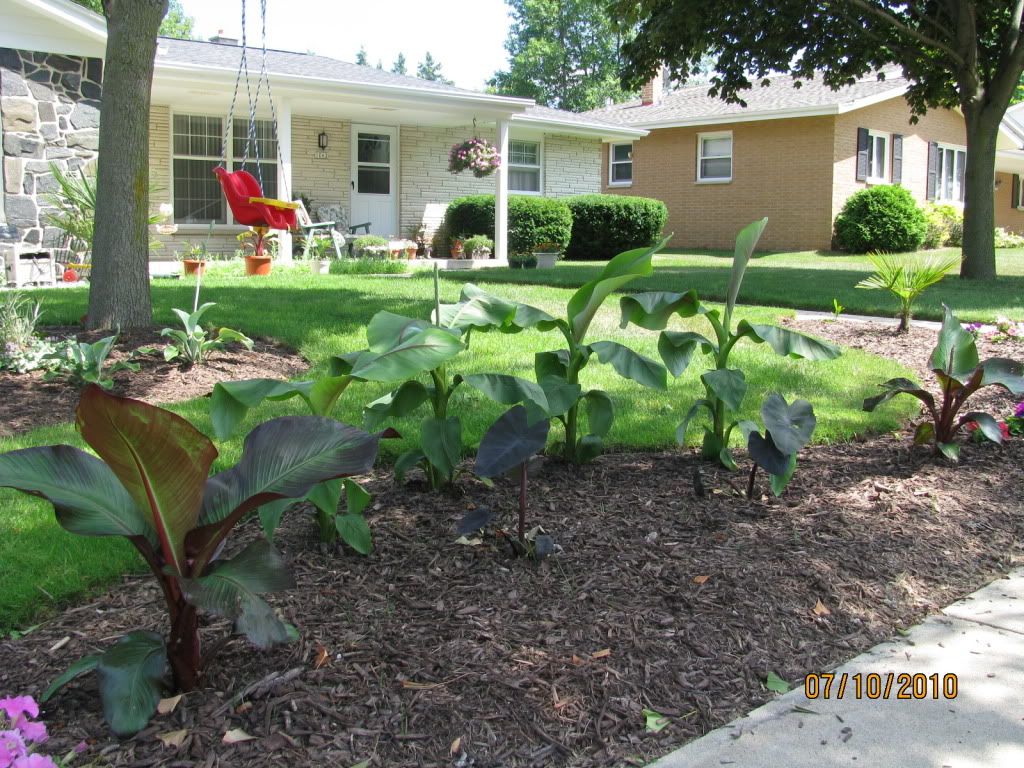 Trachycarpus fortunei's and phoenix sylvestris.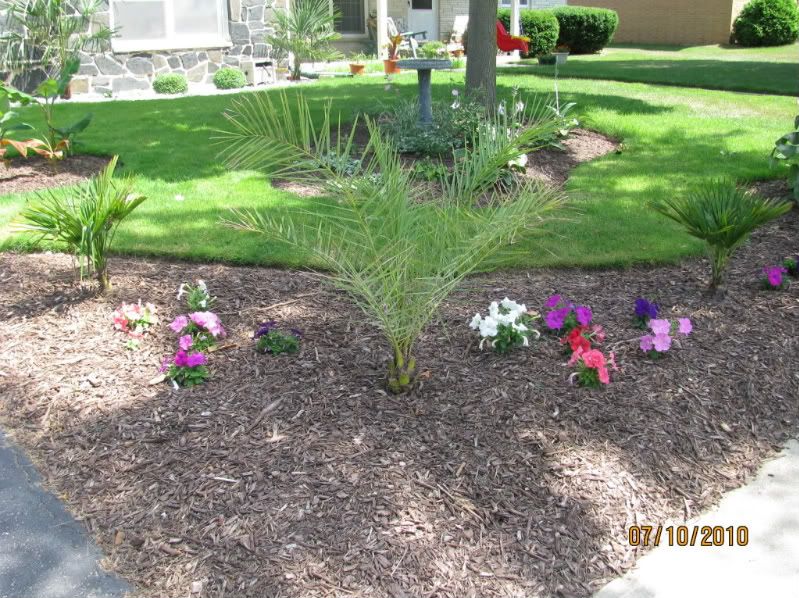 Same on the other corner.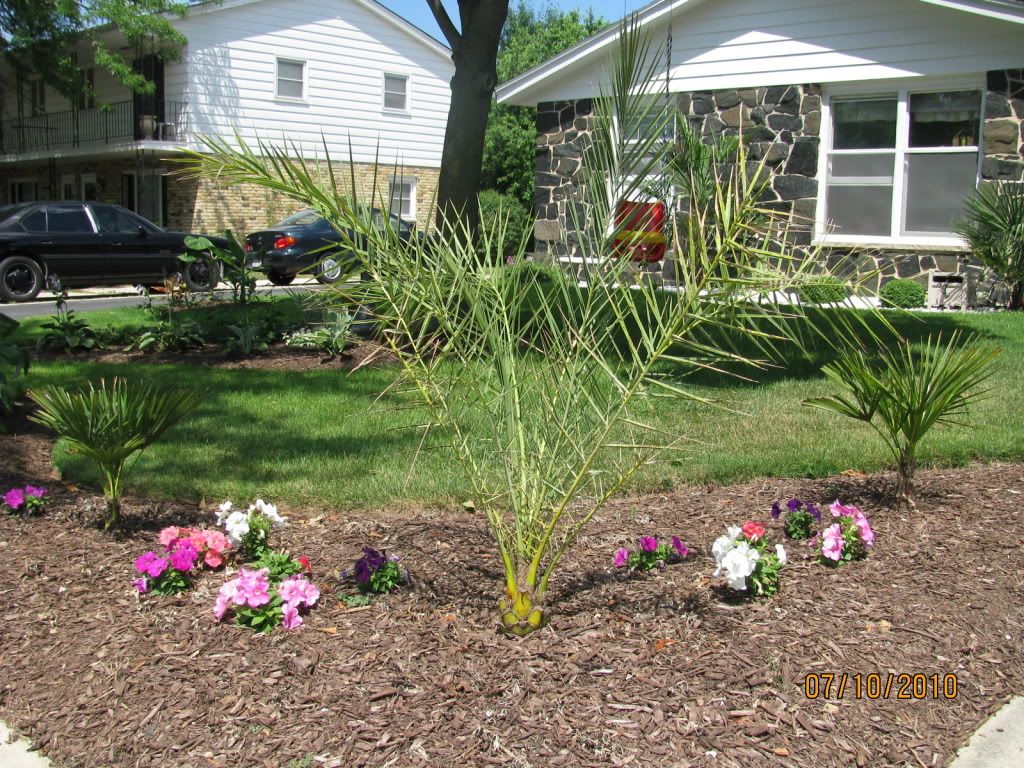 Yard overview.
Can't wait to see final growth, but it's bittersweet because I don't want it over either!