Dare I say "Pink Pansy"? :)
Several months ago my husband told me he had bought a plumeria air freshener for his truck. I said "no you didn't" and he said "yes I did."
Well, I had completely forgotten about that short conversation until today when I rode with him to go pick up a rental truck. Not good pics but here it is!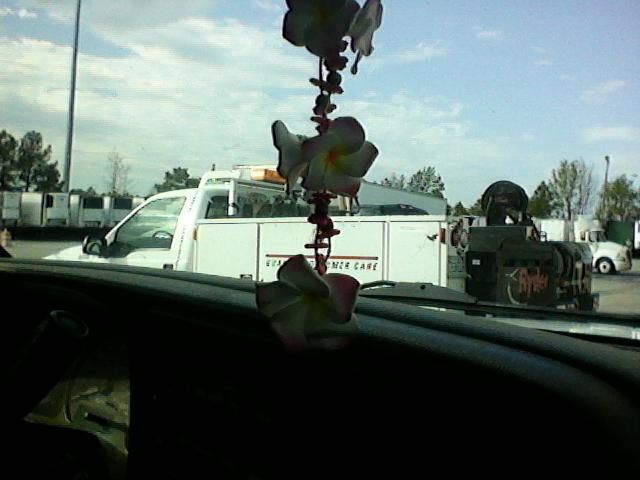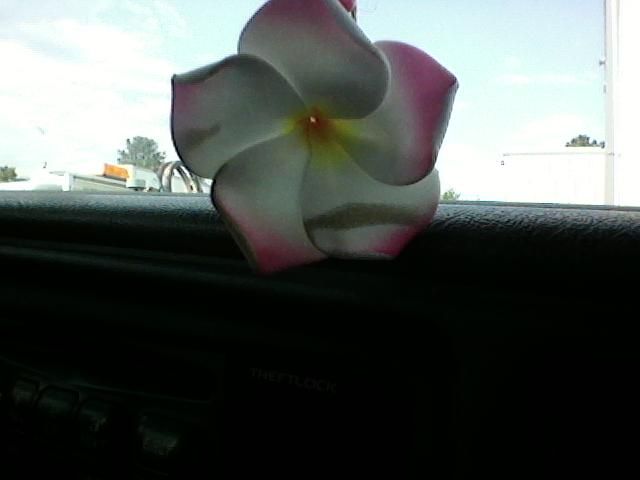 At first I was so proud of him but then I got to thinking... why did he continue to hold out on me instead of spending quality time together as he tried to make me believe he wasn't just kidding around? The scent is almost gone. Sort of a floral powdery scent. And he can't remember where he bought it at. Has anyone seen these? I want one for my car! LOL