My Thai giant and a possible impostor???
About 42"(107cm)as of yesterday and still growing 8)
5 gallon bucket for scale.
Big leaved Castor bean leaves behind it are up to about 2'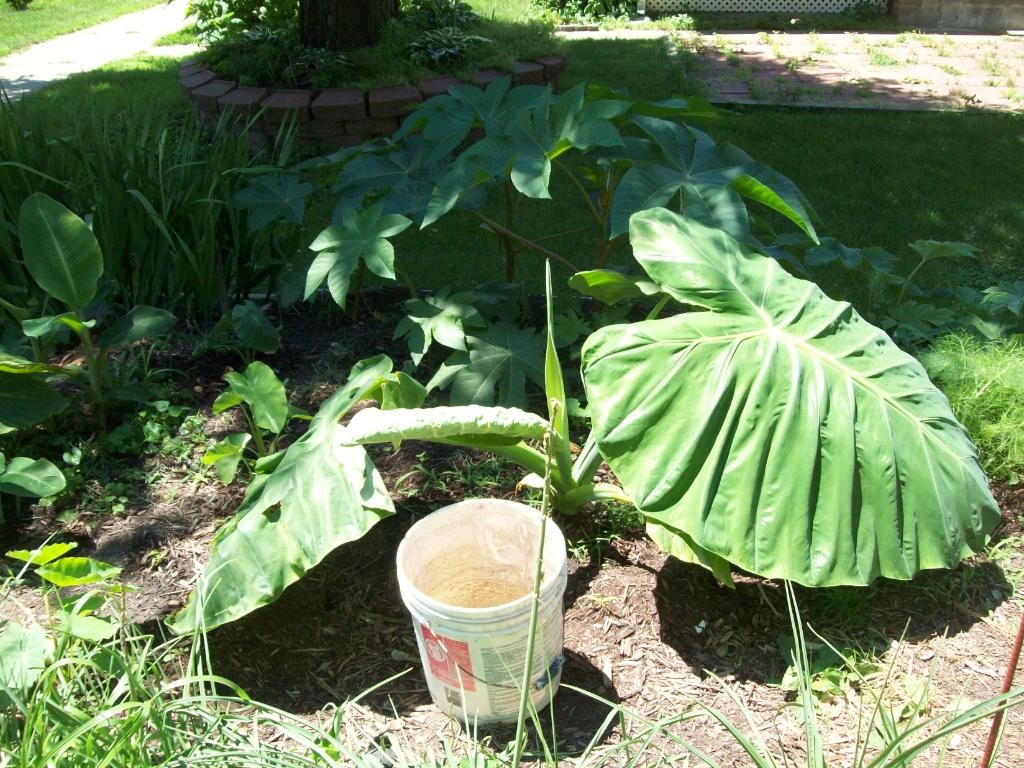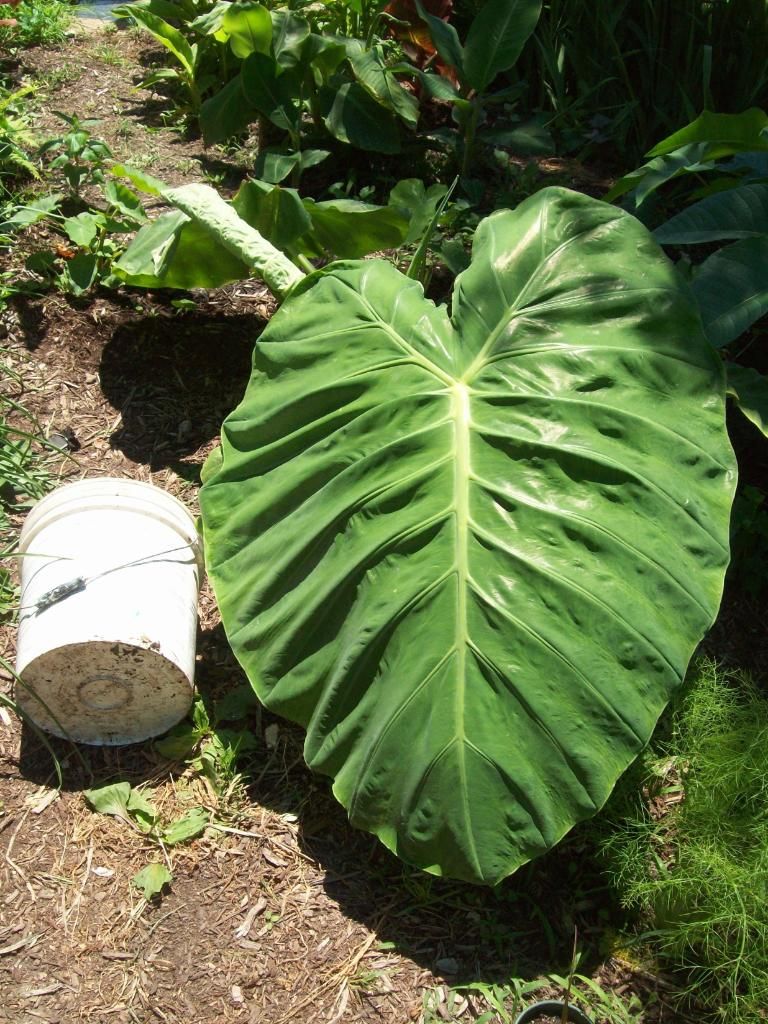 This is my other Thai giant I bought this year....
I have my doubts that it is the real deal though.