Root Pruning A Celadine
Loveplants2 8b Virginia Beach, Virginia
May 5, 2012
Hello Everyone,
I have been having trouble with my computer tonight.. But i will try one more time. ARRG!!
Decided to root prune some of my trees and thought about taking some pics for some of you that have expressed interest. So, here they are!!!
Celadine in a three gallon pot. Same container for three years. It is time!!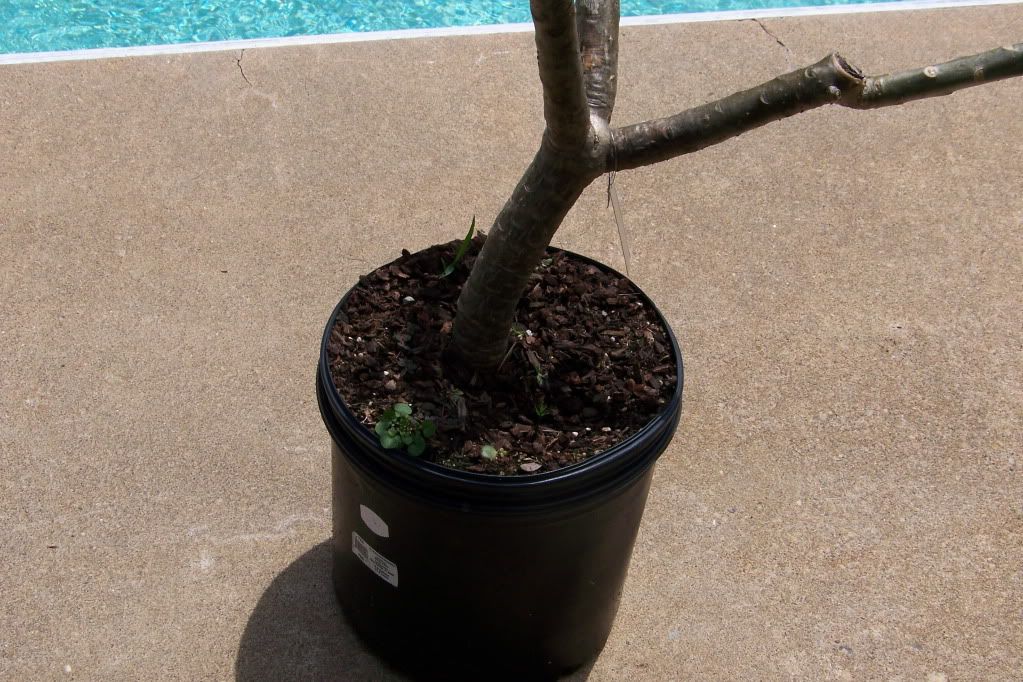 Container cut away from the tree...
Decided to take off 25% off first..then kept going.. : )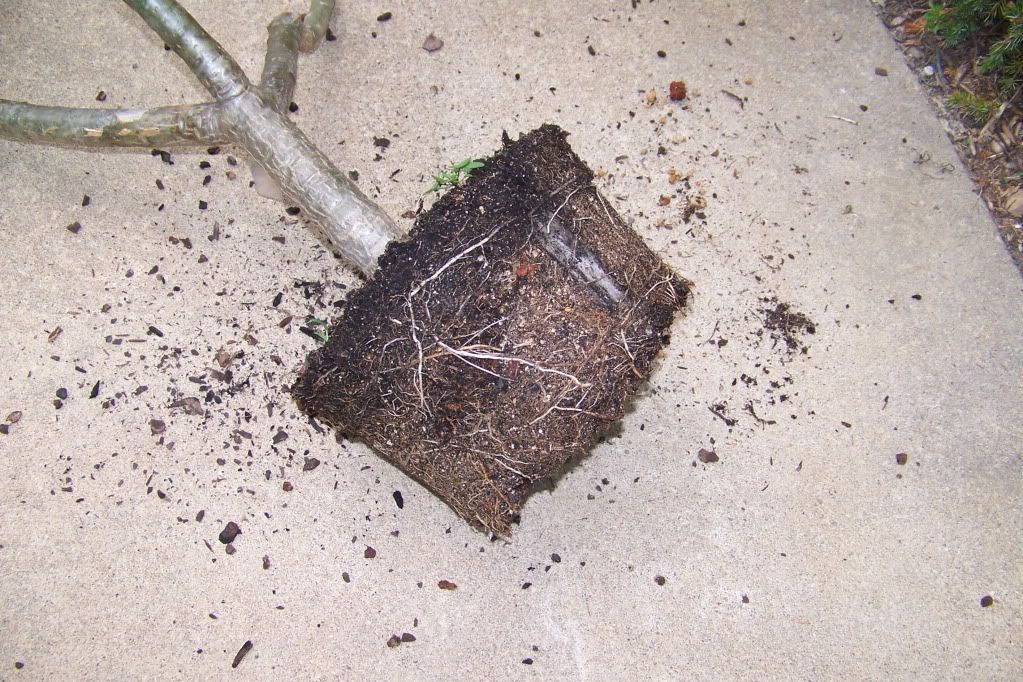 Then i trimmed around the perimeter of the container. I took off about 1-2 inches.
soaked off some of the soil..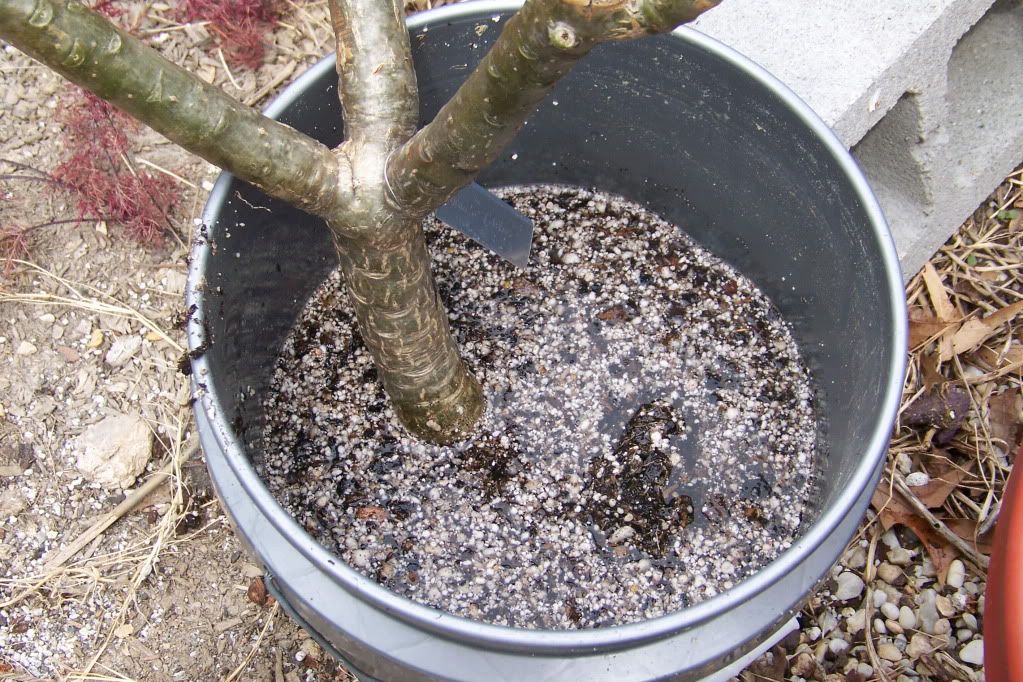 Then it started to look like a bare rooted tree...so i trimmed some more... : )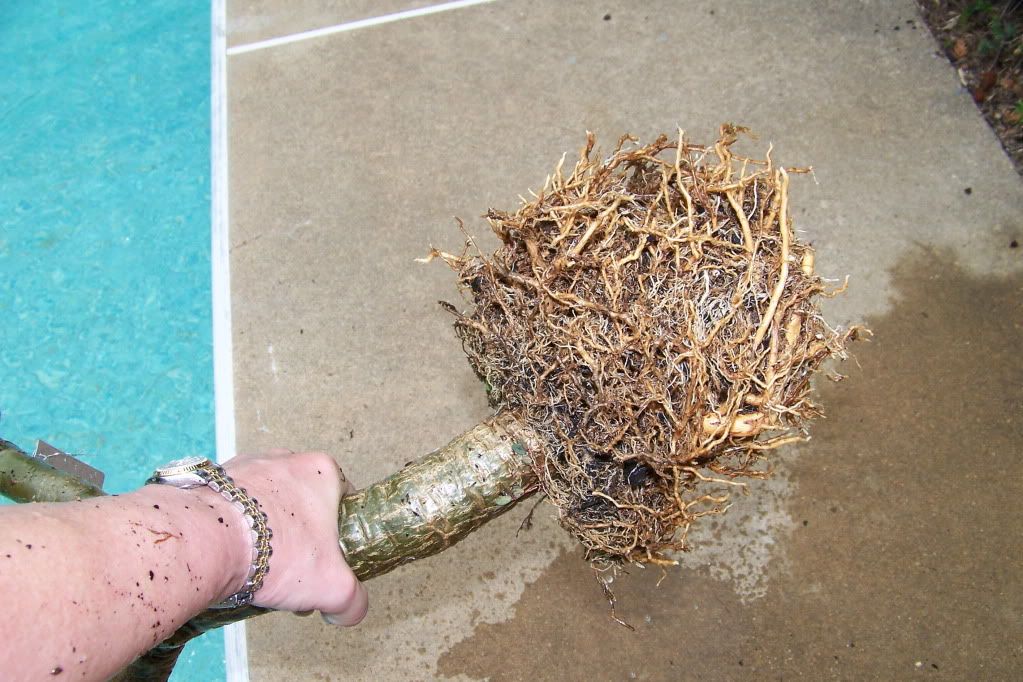 Container ready... tree ready...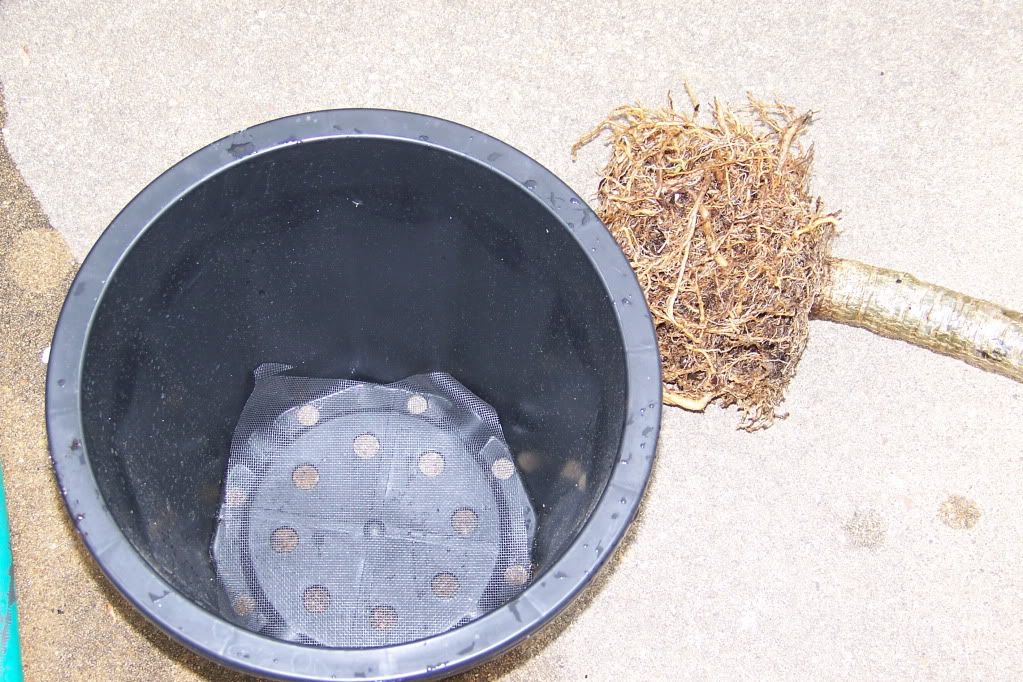 Gritty Mix ready...
My newly potted Celadine in the Gritty Mix.. I can already hear it telling me.."Thank you!!!" LOL...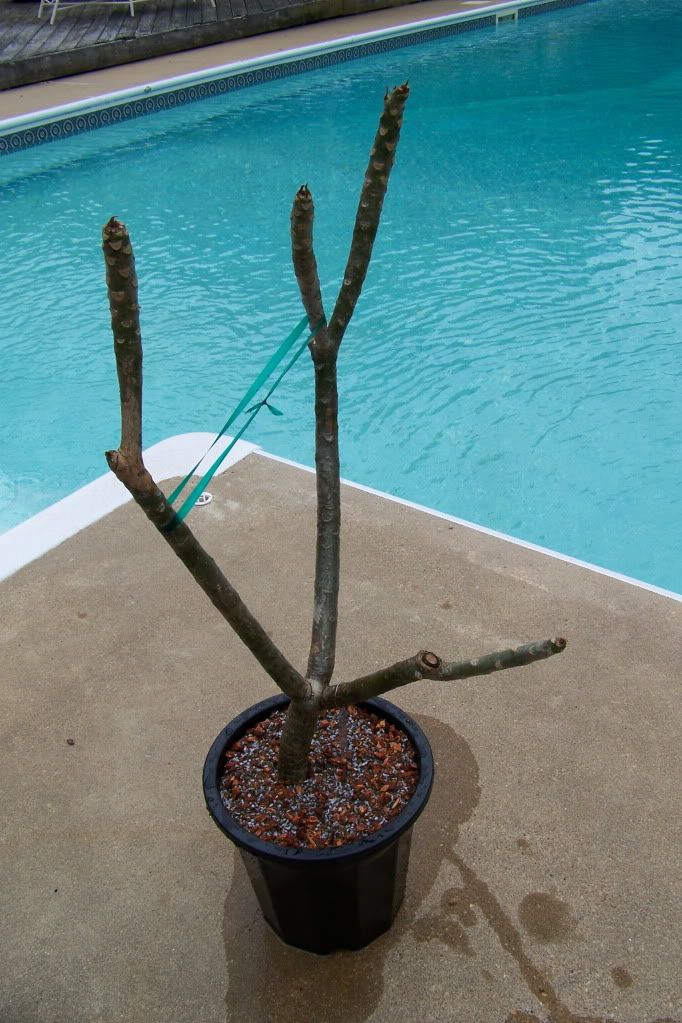 Hope you like the prunning at the side of the pool... lol i really only just took the pics there. I used the side yard to do my trimming, but i did have some eyes watching me..LOL.. I guess he is a little nervous about the whole root ball falling into the pool. I was very careful!! ;)
Take care,
Laura