Plumeria Terrace Project Update PIX !!!
hawaiianbuilt
(Z9 SoCA)
May 12, 2008
HEY GARDENWEB FOLKS !!!
It's been about a year since I built a Plumeria Terrace for my Plumies, and wanted to share some updated pix !!!
I built the Terrace in an effort to not only facilitate a better heat distribution on the black pots from the sun, but to also help me utilize the space as much as possible.
I don't know if this was a good idea afterall, because it has made my collection grow !!! Good idea?? Oooh Yeah !!!
And so here are my pix ...
In June of 2007 I started with a small 1 gallon collection that sat on the patio cement ...
And so I built the Terrace to help these bad boys out ...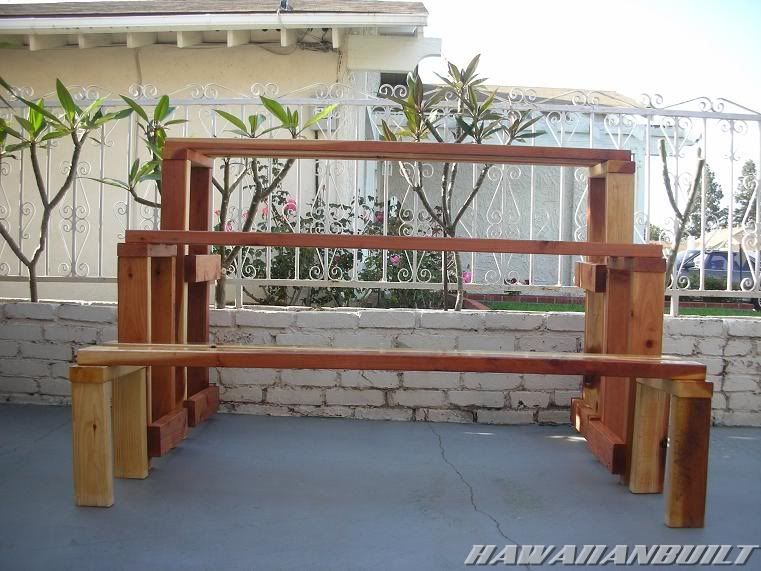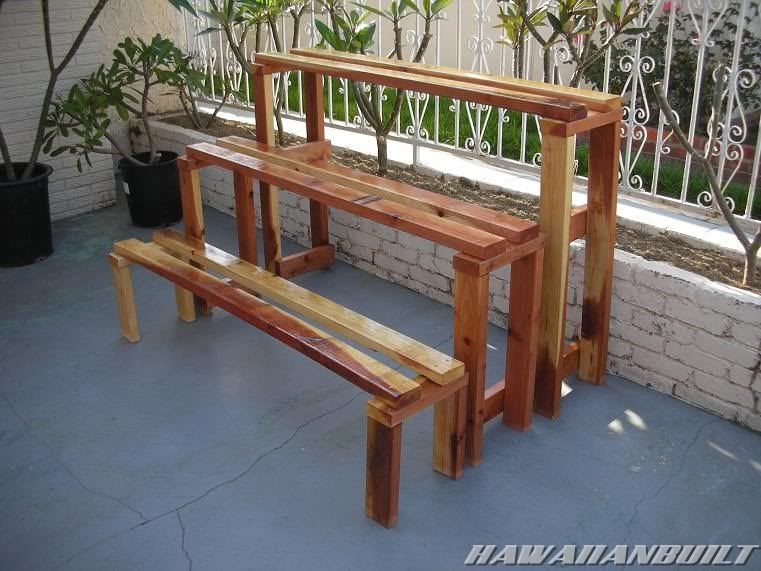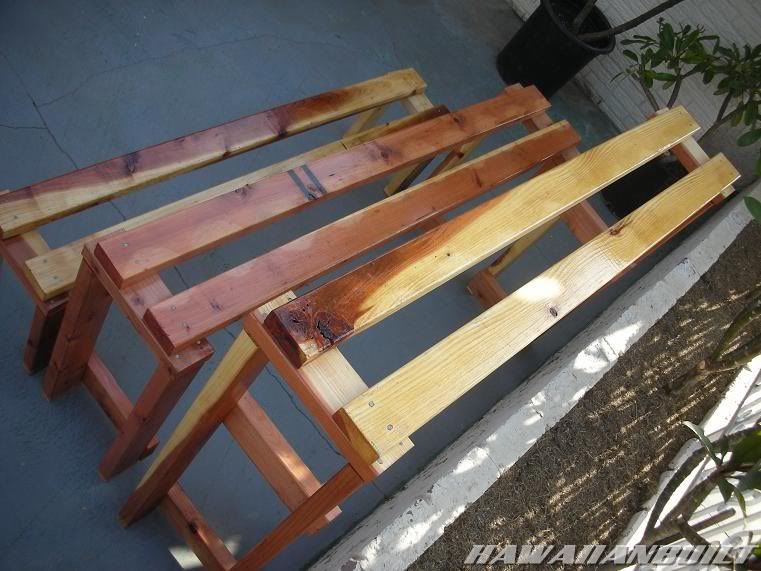 And VOILA !!! I thought I was set back then !!!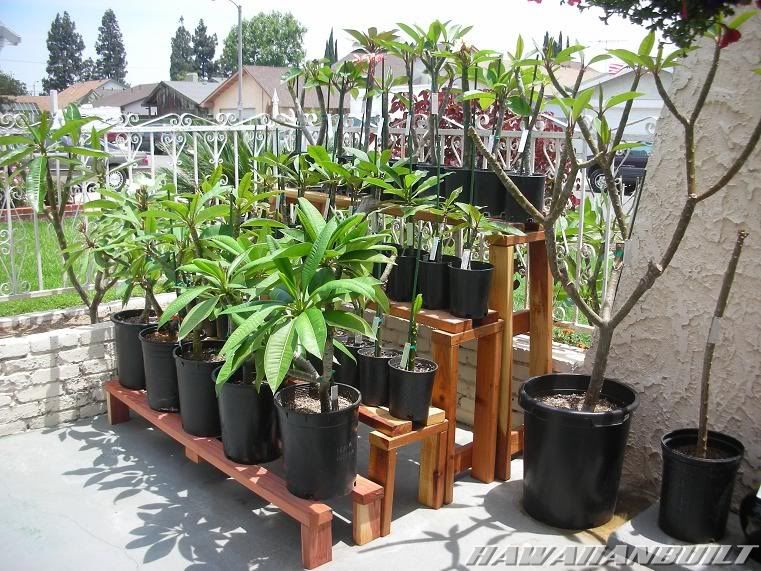 Then came Spring of 2008 ...
In the pictures below, you'll see the many Plumeria in the rooting tubes (on the floor)waiting to get their new home ...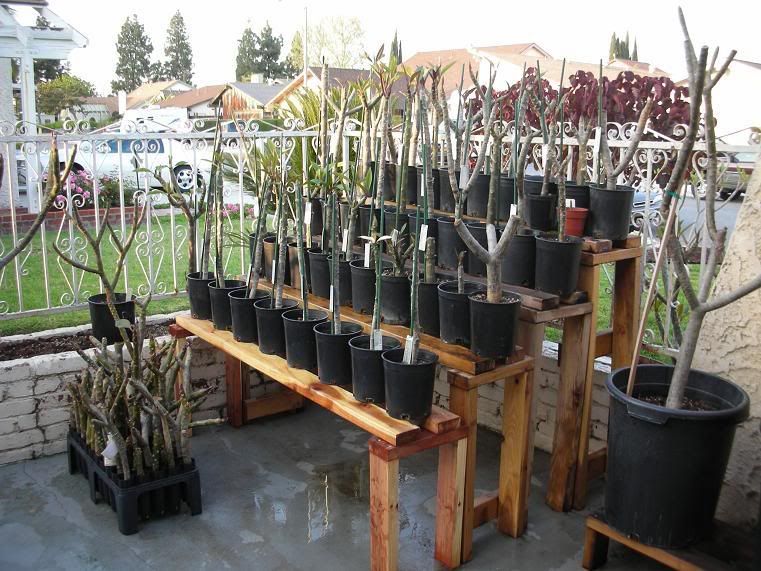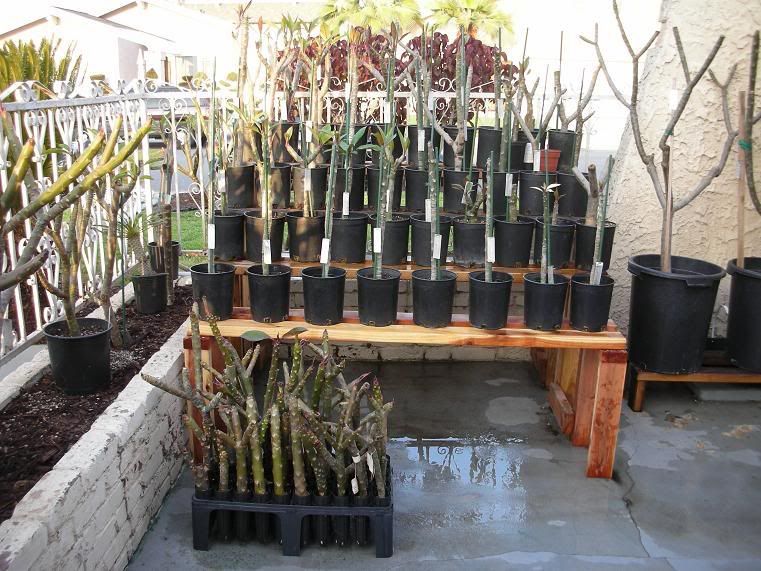 Then over the weekend (05-10-08) Their prayers were answered !!! Next weekend project: Going to lay down a nice coat of Urethane on the redwood !!!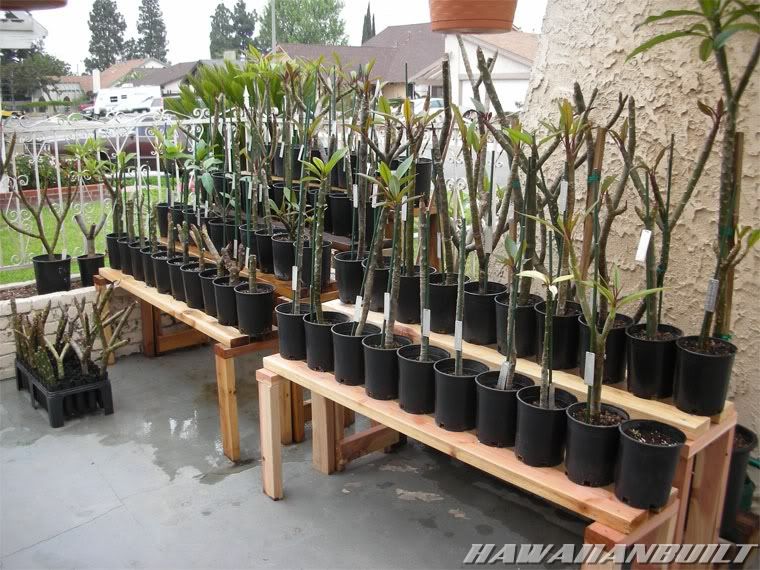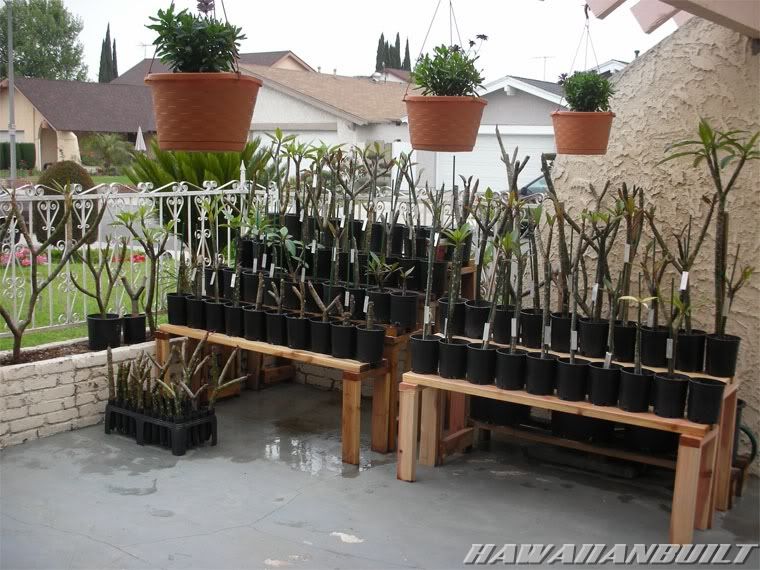 Can't wait 'til 2009 !!!
To Bill aka Tdogdad: I'm getting there buddy !!! I'm running out of space can you tell ??!!
Rodney