Great finds
earthworm73
(WA z8)
July 21, 2011
So me and the wife made a trek to a nursery we "discovered" and I was floored as to the selection. They had things I thought I would be only able to get via the internet mail order. I'm talking about CIDP, brehea armata, silver med fan palms, ensete ventricosum, musa basjoo, etc. Most of these I thought I would never see in stores outside of California, Arizona, Nevada and maybe southern Oregon. I was excited to say the least. So I grabbed some things but I had to get outta there before I needed to get a 2nd mortgage in order to cover the cost. lol So here is what I came home with.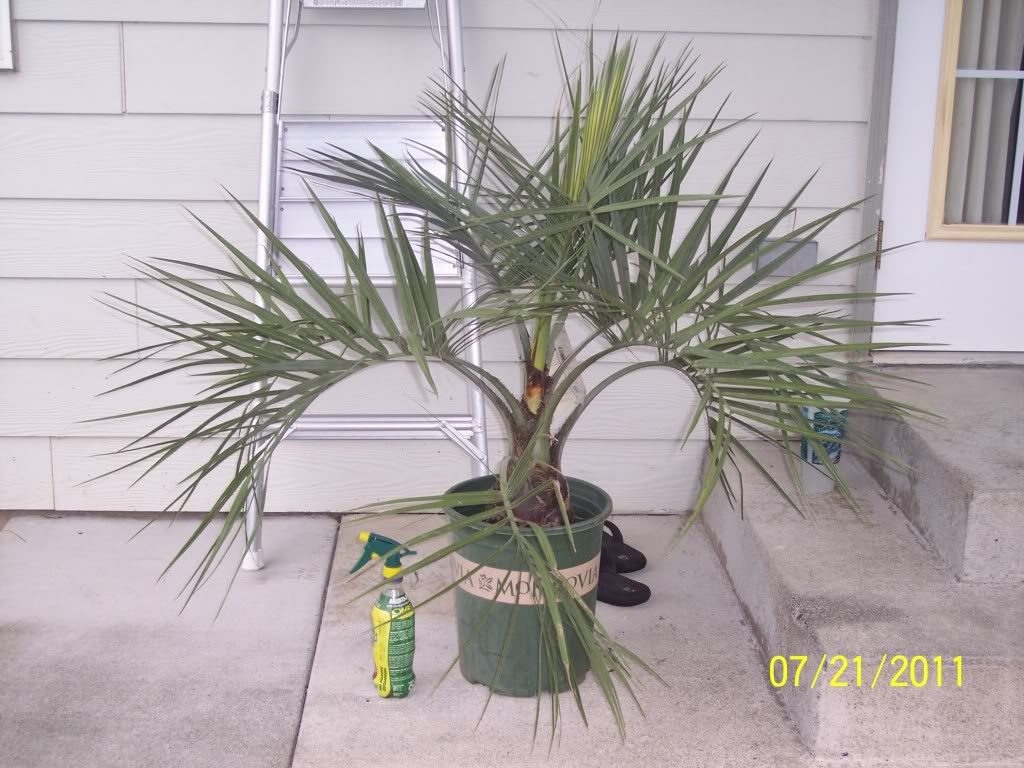 B. capitata with a water bottle sprayer for scale
T. Takil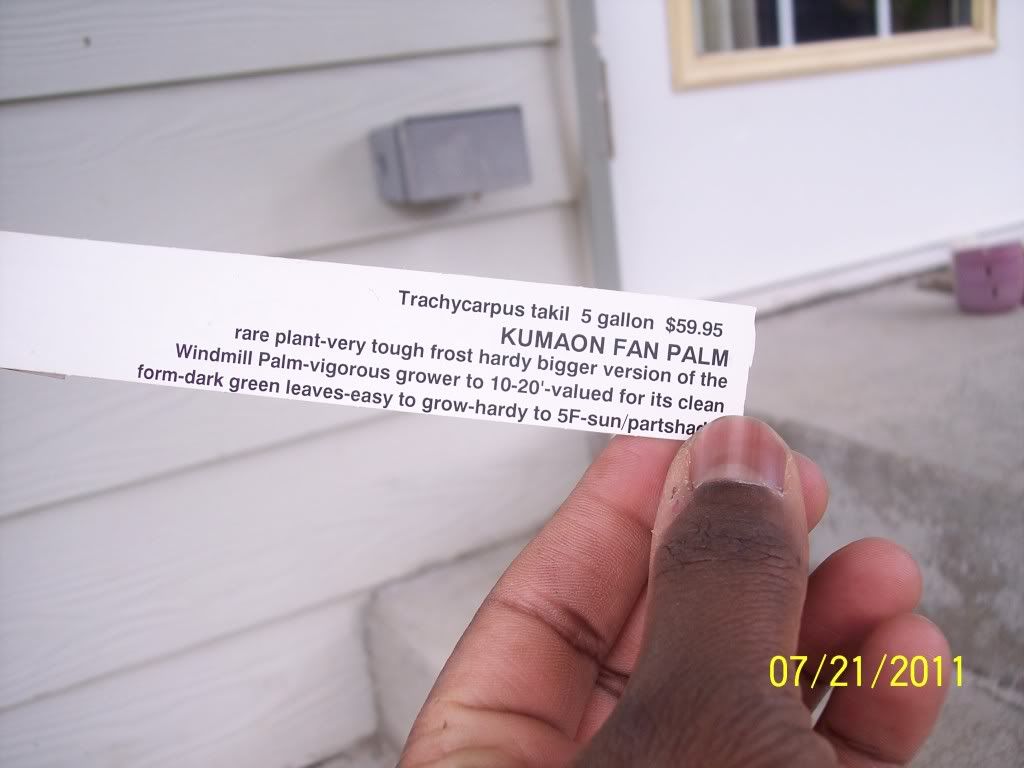 The tag that claims its a takil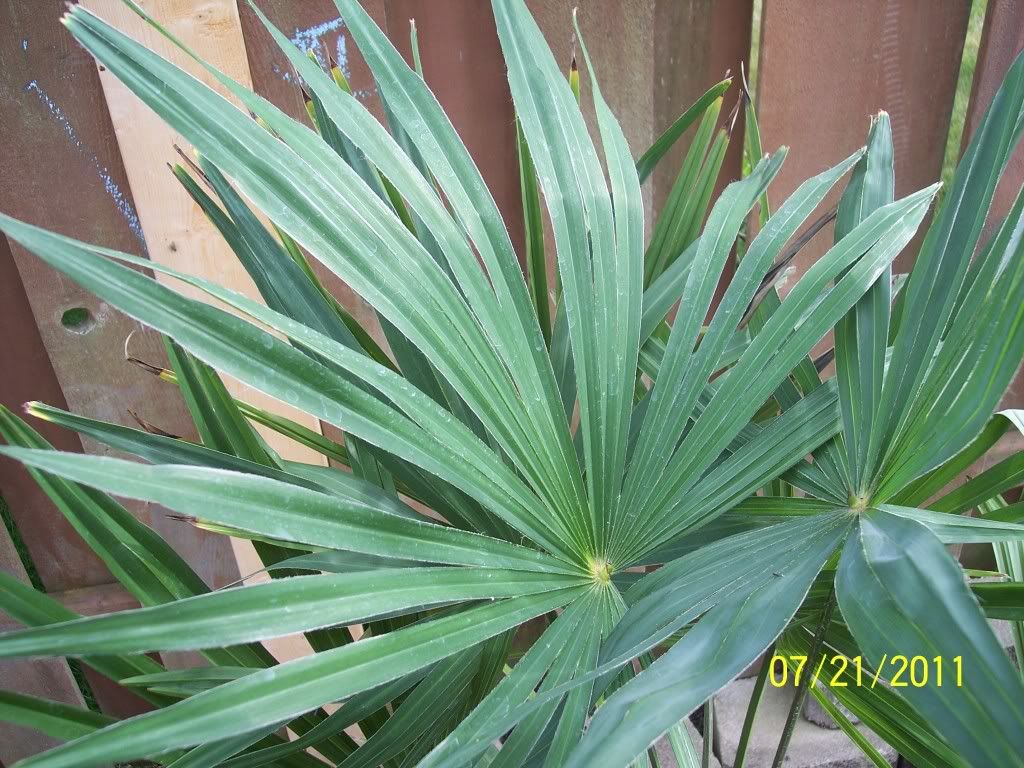 Takil frond. Looks different than my fortunei and doesn't look like any waggies I've seen.
The takil was hidden behind a bounch of other plants in a corner. Looked like somebody was hiding for themselves. The wife with her eagle eyes found it after I walked by it. It was the only one left. Gotta love women. All in all it was worth the 100 miles drive round trip. I noticed the emerging frond on the pindo are yellow with green borders is that normal?