something eating columbine flowers, plus leaf holes
arylkin
(5b, south of Chicago)
June 20, 2013
This is my first year in a house and the first with a garden. IâÂÂve been reading a lot about plants and feel like IâÂÂm becoming somewhat educated about them, but when it comes to garden pests I know very little.
IâÂÂve been noticing holes on my hostas, which I attributed to slugs (although I canâÂÂt say IâÂÂve ever seen one). I tried doing a ring of coffee grounds on top of the mulch around them, but I canâÂÂt say that IâÂÂve noticed a difference. I think itâÂÂs time for some more drastic measures.
Also, IâÂÂm noticing that something is eating other plants in my garden, from coneflowers, to black eyed susans, even a bit on a geum, lupine, and goldenrod.
Today, I saw that one of my columbine flowers had been eaten and there was a little green bug perched on top of it. It was one that was nearing the end of its lifespan, but the eating damage was clearly caused by something bad.
When I went to look at it a couple hours later the bug was still there.
Here's a pic: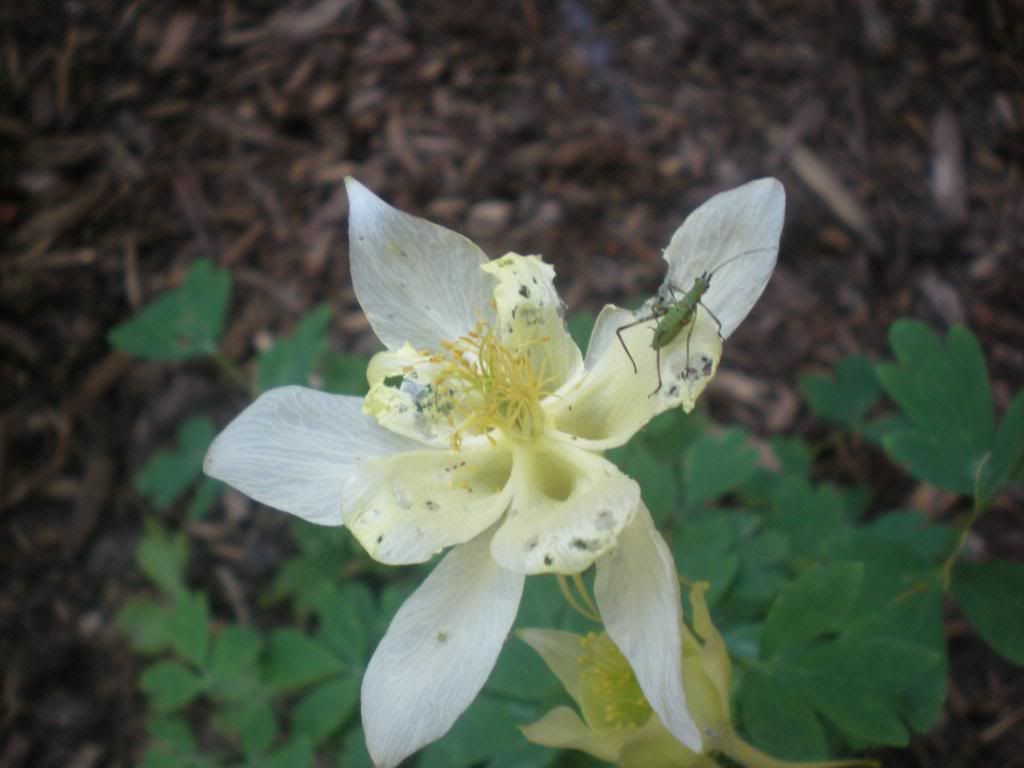 Then leaf damage on coneflowers: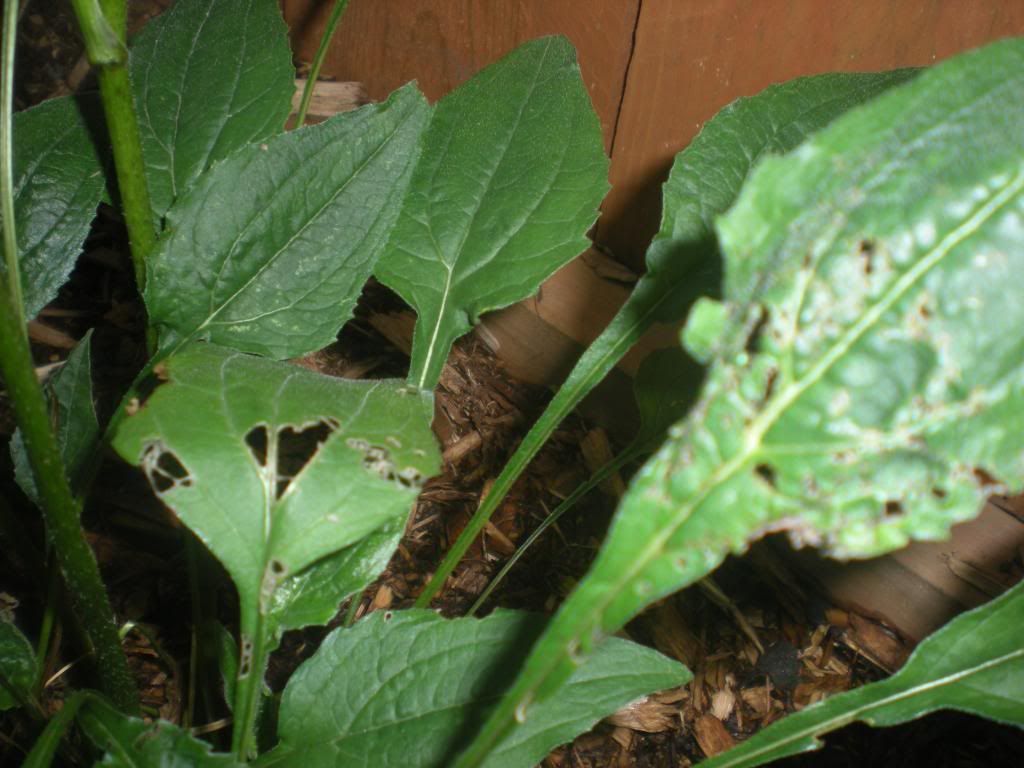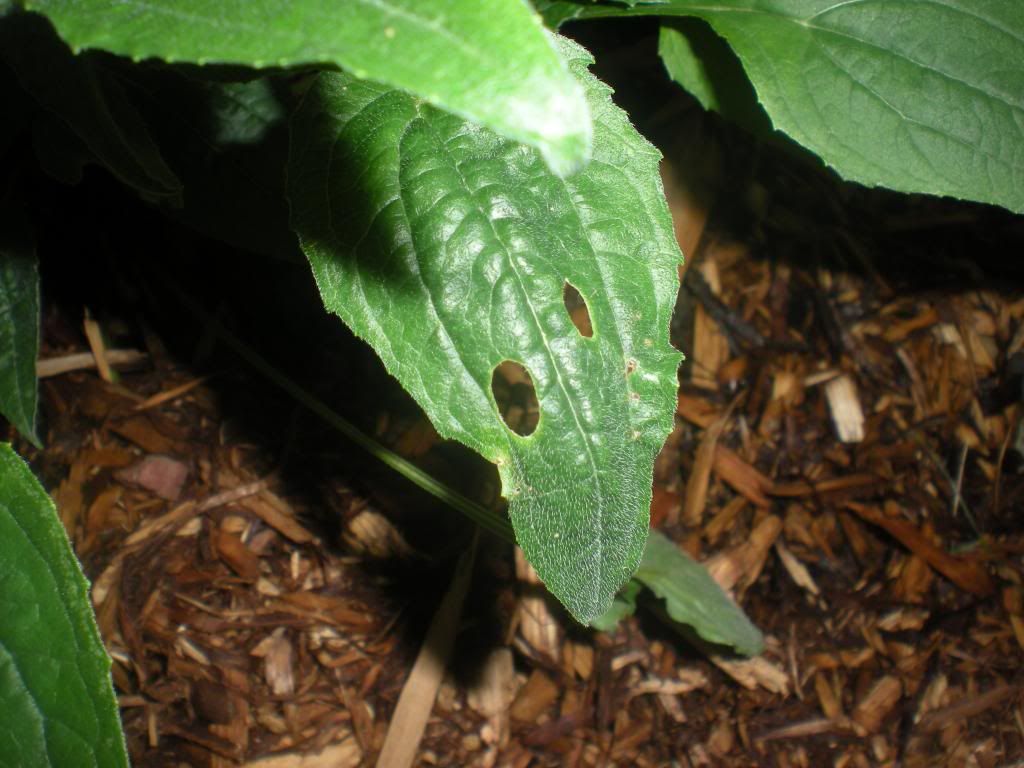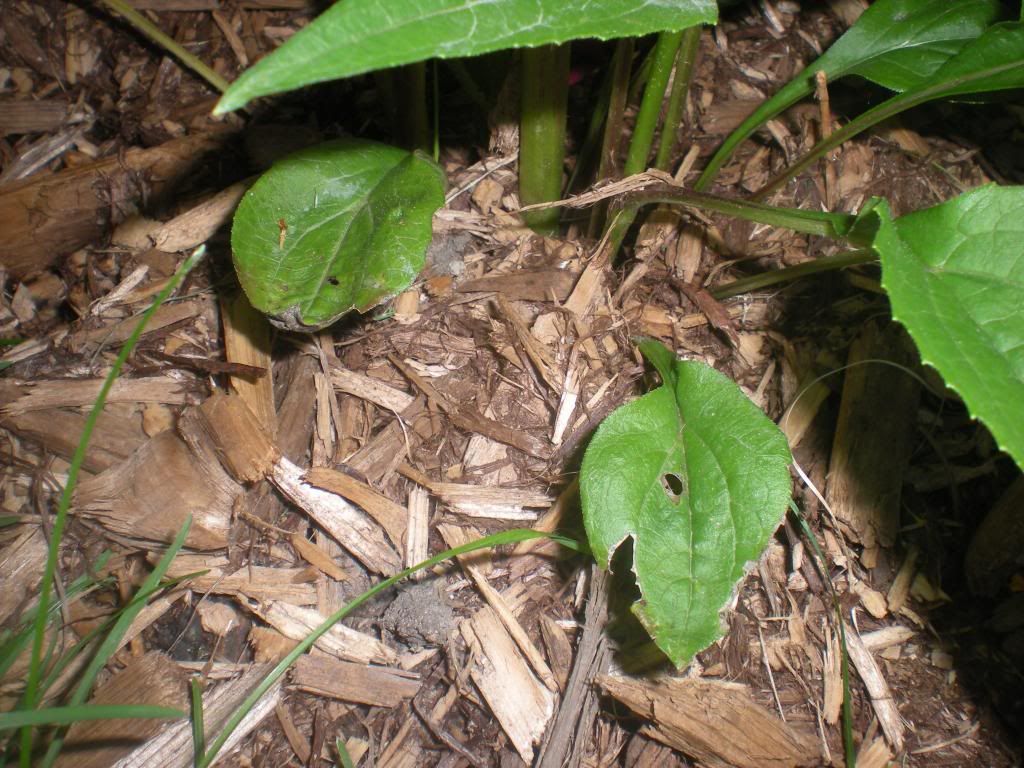 black eyed susan: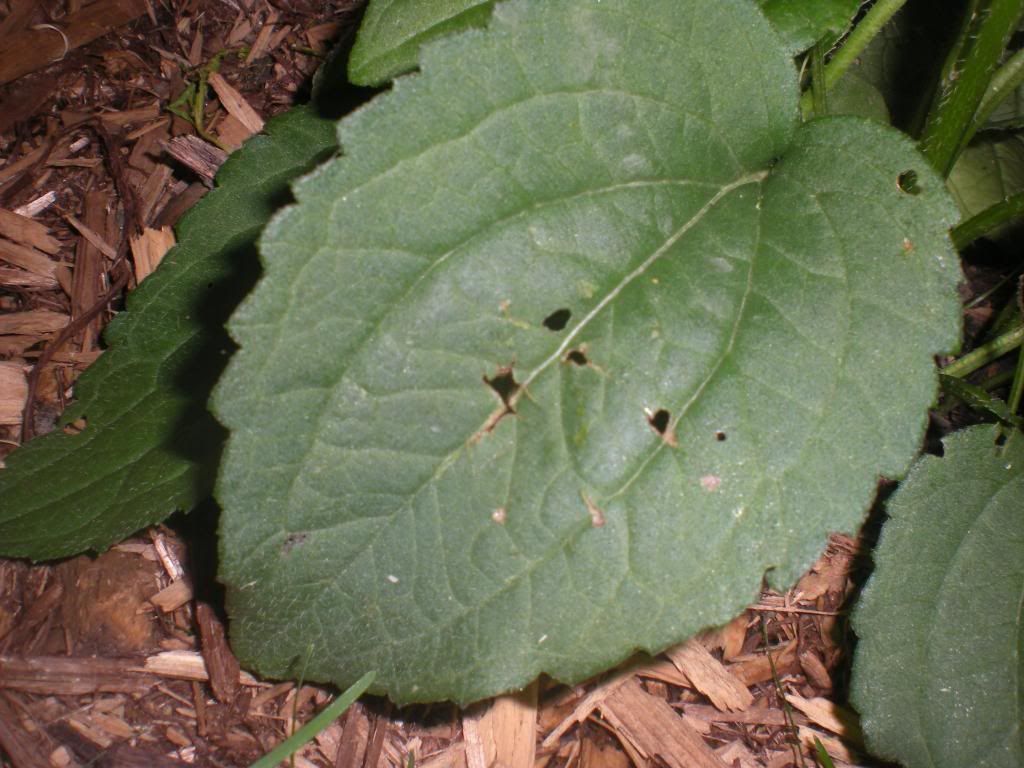 geum: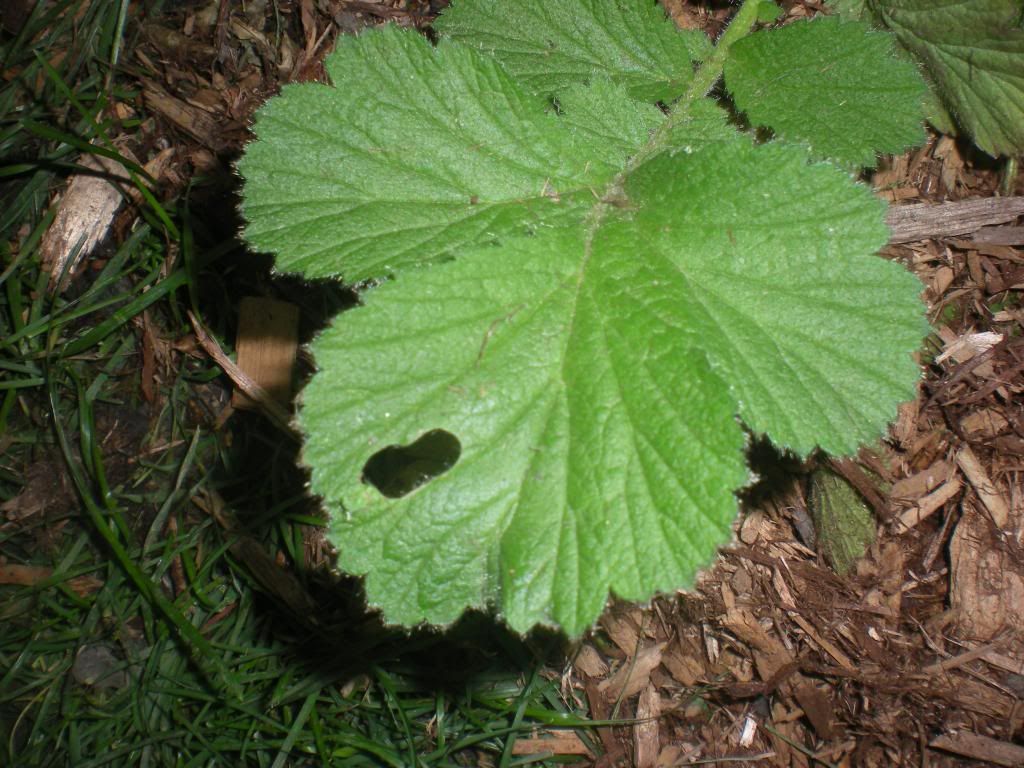 dwarf shasta daisy:
then the assorted hosta damage: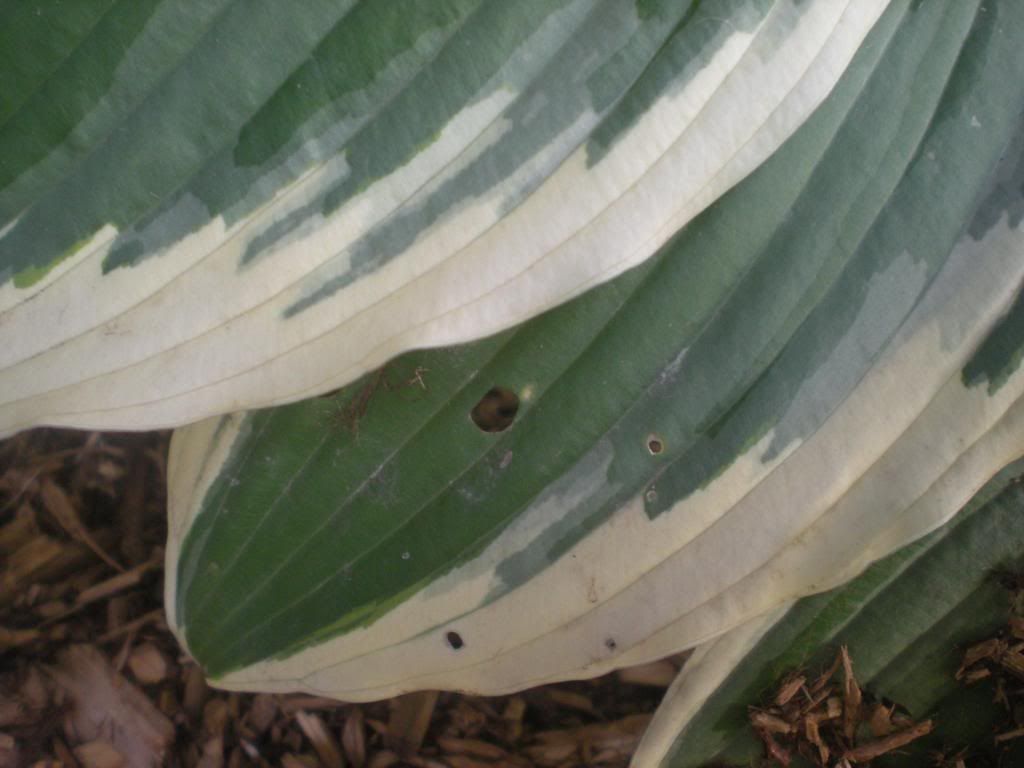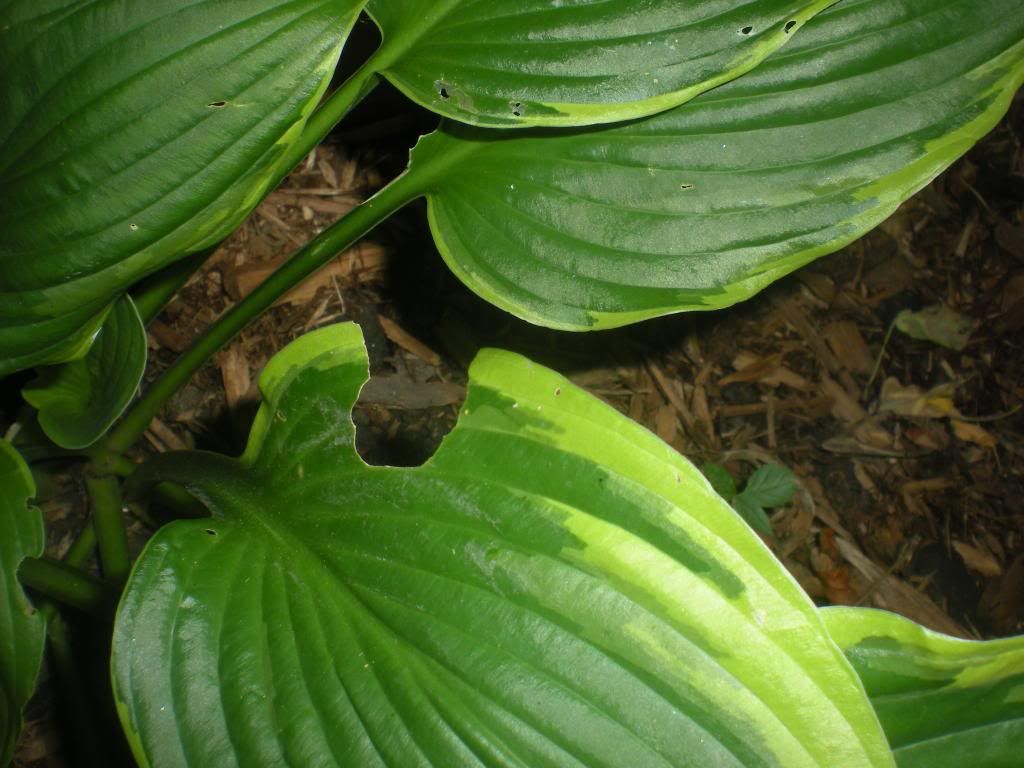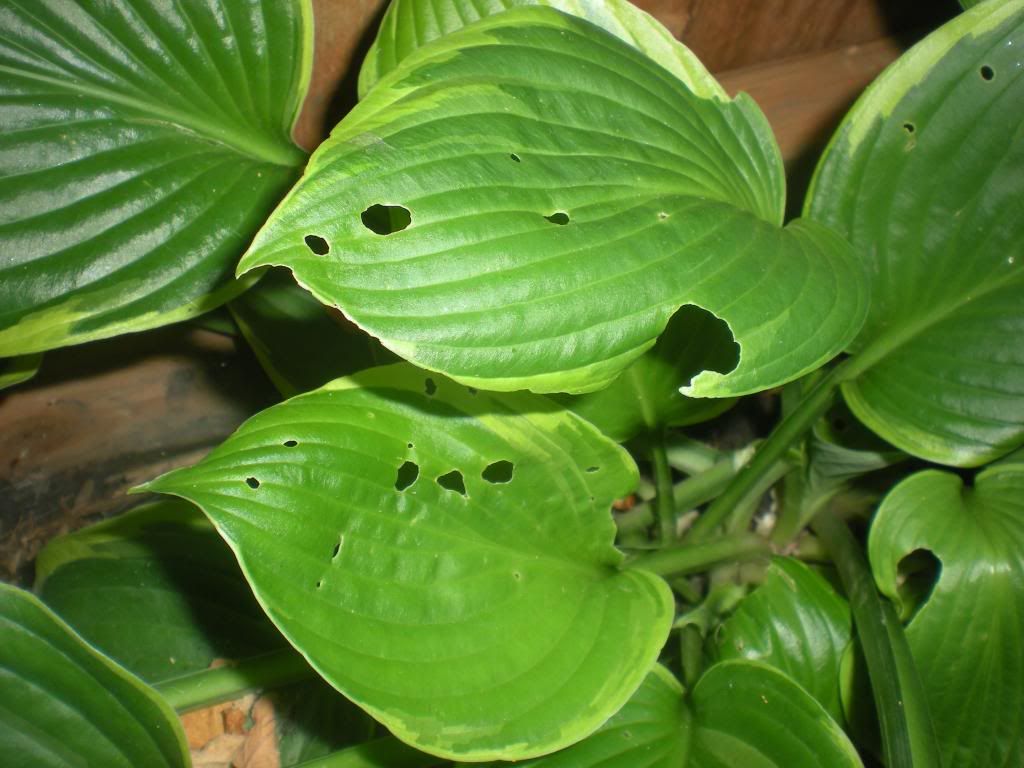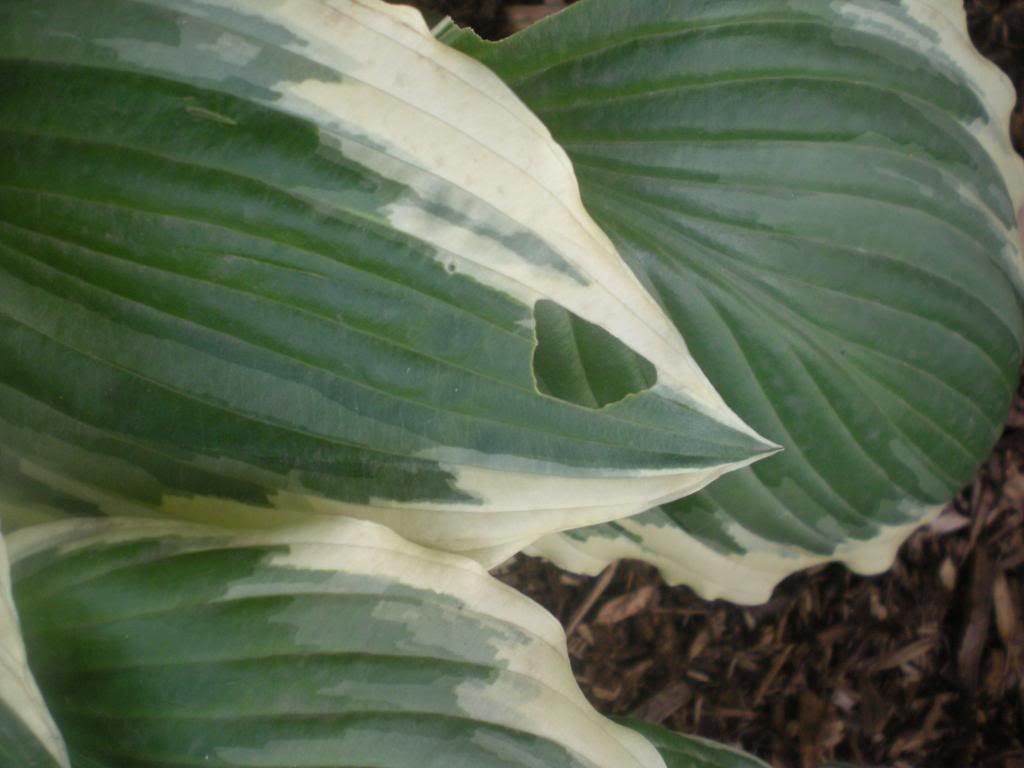 IâÂÂd really welcome any advice, as well as what to do to control these problems in my garden. I am not averse to using chemicals as long as they wonâÂÂt harm someone if they touch a leaf a day or two after application. I don't really want to harm the bumble bees I get though, would a regular insecticide hurt them?
This post was edited by arylkin on Thu, Jun 20, 13 at 21:21