Bugs Eating My Dahlia, Rose of Sharon and Butterfly Bush!
Hi everyone. I am noticing the same green bug on my Rose of Sharon (which by the pictures you will see is turning yellow now), on my Dahlia and my Butterfly Bush. Is he the one who is eating these plants...I have to assume so. Just checking before I try to get rid of them. Does anyone have an idea of how to do so?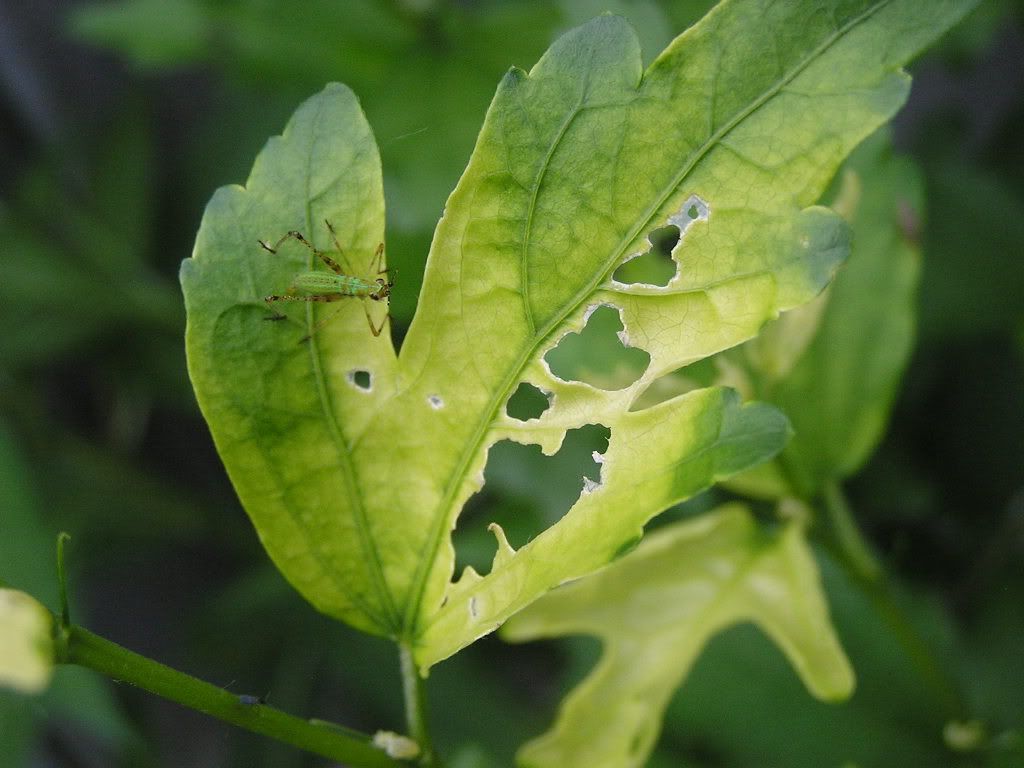 The other bug, below, was on the dahlia as well.
Do I need to worry about these bugs? What can I do?