Mid summer update
bradleyo_gw
August 8, 2012
Unfortunately I still do not know how to, nor really want to, upload pics from my camera. But it is easy enough for me to take pics with my cell phone and upload them directly to photobucket with the app. I'm highly disappointed in the quality of the photos though. I have an iPhone 4s which supposedly has an 8mp camera. These pics don't look like 8mp to me. But anyways, here's a few...
Crinum blooming in foreground for the second time. It hasn't bloomed for over a month, this bloom seems a little sturdier than the last. Hopefully it lasts for more than a day or 2 this time.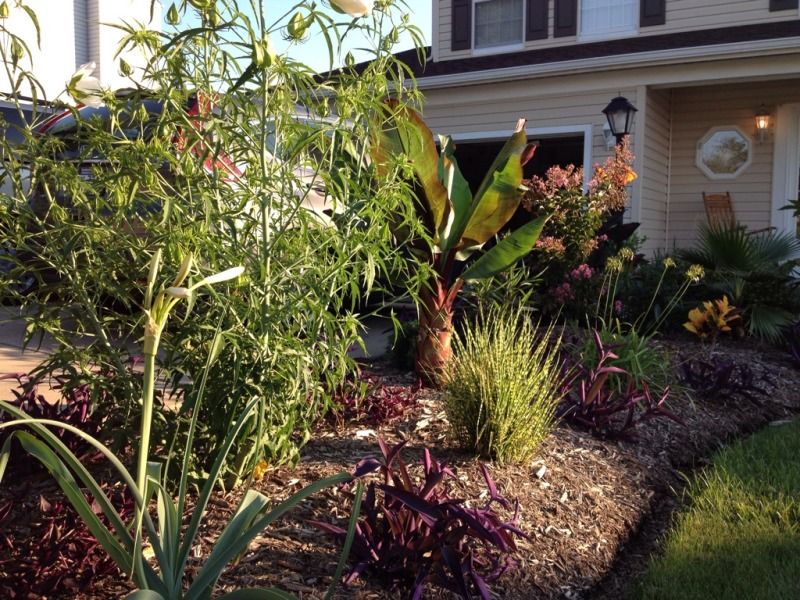 Yucca hybrid from Jim K. growing pretty well this year. I didn't expect much after I saw it it browned and wilted to nothing as soon as I planted it about 2 months ago.
Thanks for looking.