Are these seeds ready to plant in small containers?
thebutcher
(6b (Philadelphia area))
April 20, 2013
Hey all,
I decided to transplant my cayenne peppers into potting mix today and wondering if this was a good stage to do it? The seeds took aprox 15 days in ziplock and wet paper towels to get to this stage. The mix is MG Organic Potting mix. I filed the trays with the mix and losened the soil on top and just rested them below the soil with root going down and watered them.
Also now that I planted them i the trays below, do they need to be under grow light at around 65-70 F or do they need more heat at about 80-85 F? I state these temps because they are in my basement and one part of my basement has the grow light and the other is near a heat supply.
I had good luck before with MG organic potting mix for seddlings, so decided to get again. It was $10 for 32 quarts at one of the large stores. After they get to the right stage should I plant them in 3 or 5 gallon containers? I will do more research on the mix to use but I read on the forum Promix BX & Fafard 52?
Thanks all in advanced,
Mr Beno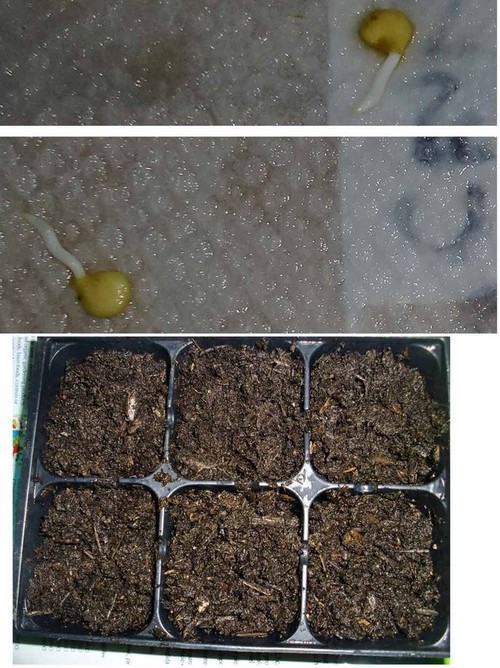 This post was edited by thebutcher on Sat, Apr 20, 13 at 15:31