Prior to the storm
trishmick
(z7NJ)
August 27, 2011
Maybe there should be a "hurricane" forum on here. Anyway, here are some pics before we get the brunt of this thing...
I've recently posted pics of this house. Looks like this now. We'll see after Sun. Again, this place is directly across from the beach. Minor note: I spoke with the owner Mon. morning (young guy I might add with a Ferrarri and Bentley in the driveway) and asked if he was familiar with Windmill palms. He knew nothing about them, but will talk to his palm guy. Told him I love that they plant them every year and got the impression he just doesn't care that they die off when the weather changes...
Our beachfront looking south...
And north...
And just a shot of my son yesterday morning. That house is across from here...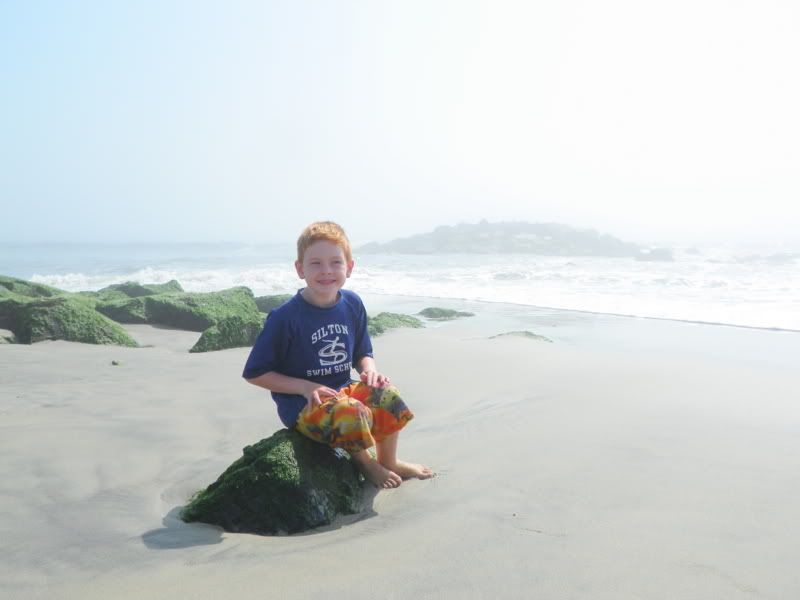 I've brought in all potted tropicals and secured the lawn furniture. Might cover my tiki bar since the thatch is new. We are about a mile from the beach, so we'll see. Damage around here typically comes from Noreasters in the Winter or Fall. Back in '92 the entire coast was essentially wiped out . Tropical systems are rarely painful. This might be an exception...