Little jungle
bettycbowen
(7)
September 9, 2012
My small garden is a little jungle right now too. I enjoyed seeing the other pictures lie Chandra's & the video too. Chandra some day I want my eggplants to look like the ones in your garden.
While out watering I decided to take a few pictures too.
This is a fish pepper from the spring fling-thank you! I really like it so put it in a pot & will bring it in for winter & see what happens.
In the very foreground is a tomato I didn't stake and is now sprawling all over and is very happy. It only produced a few fruit this summer but is now covered in blooms. I think it got too much shade but I'm happy about that now. Also eggplant in an eternal bed of volunteer arugula and marigolds- mostly nema-gone. Behind are peppers
Sedum from Spring Fling-thank you! I love this thing.
Basil, asparagus, and two kinds of Armenian melons that are still producing. I am cucumber-challenged so these work for me. Ugly but strong trellis.
Rosemary takeover. Ok with me!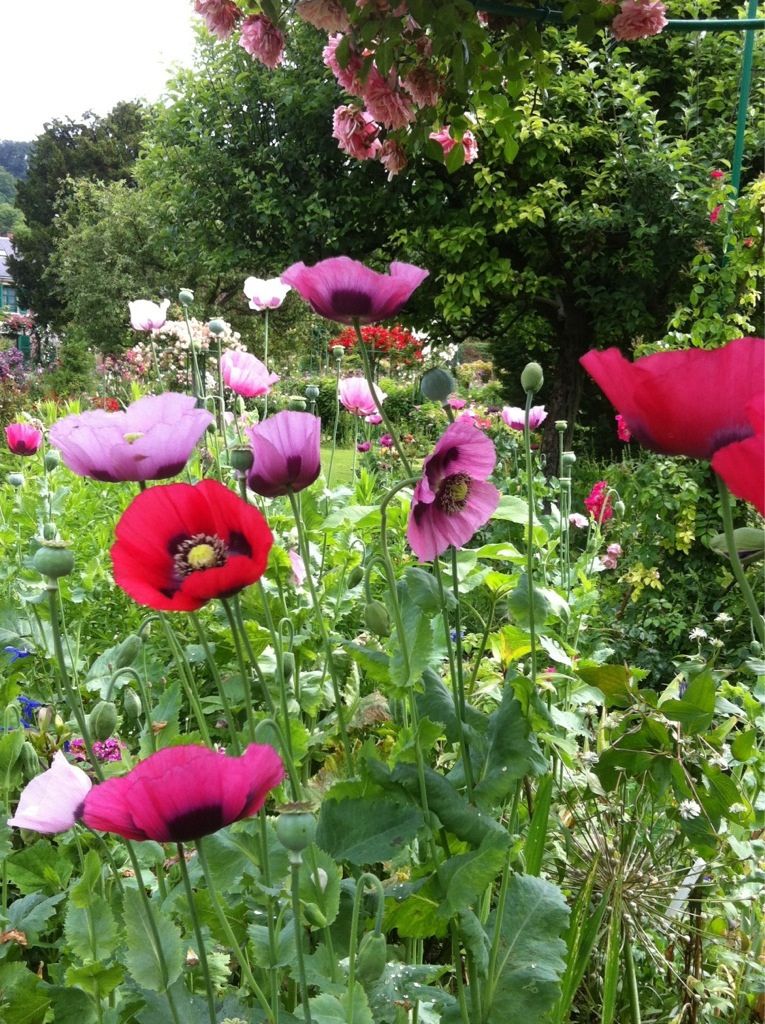 One more- not my garden!! I took this in June the last of my two evenings in Monet's gardens at Giverny where I got to paint after-hours. I wish I could grow even one decent poppy!