How to germinate a standard supermarket coconut
rhizophora
(8)
August 5, 2007
After i month, one of my coconuts have germinated! :) Here are some pics:
(1) Find a coconut spherical in shape, with a soft germination pore and filled with 'milk', and soak it overnight in constantly lukewarm water (in a propagator or airing cupboard).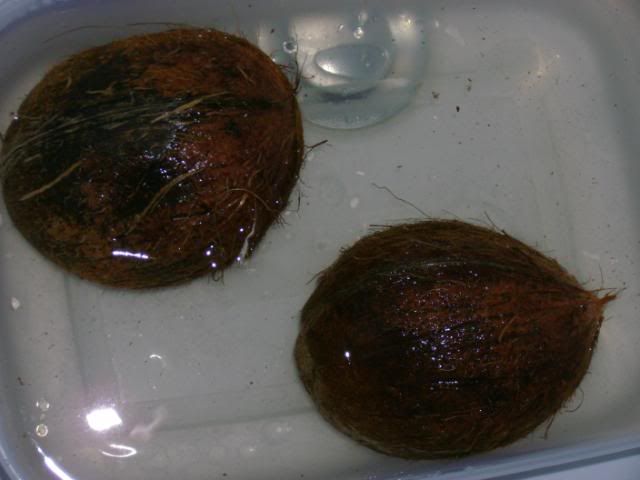 (2)Plant in a sandy soil mixture, preferably sterile and leave in a constantly warm place and keep the soil slightly moist.
(3)After a couple of weeks, check the coconut occasionally for any signs of germination. It should look like this: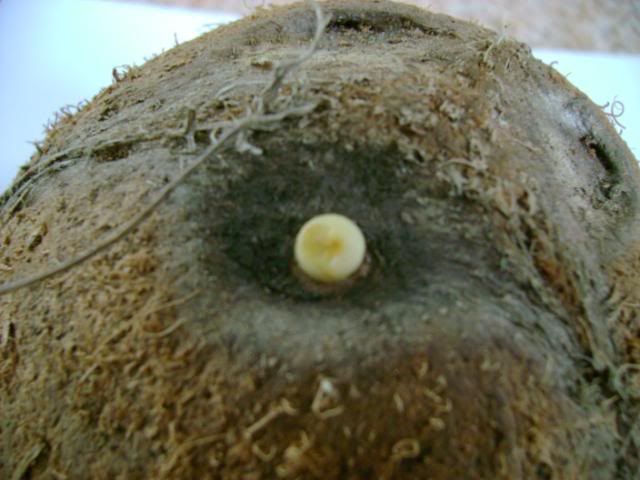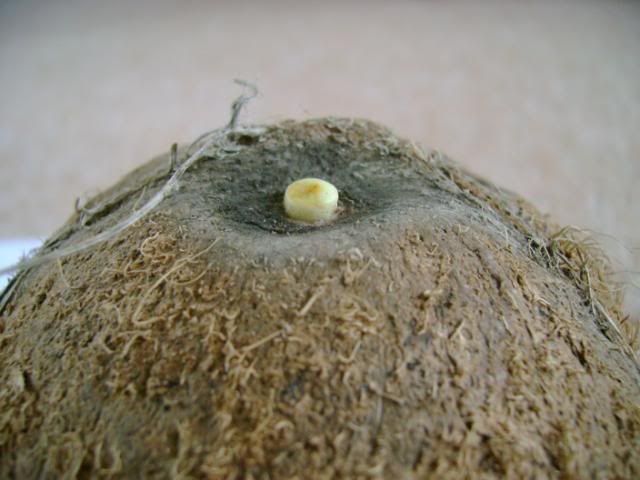 Good luck!