Garden pix
This heat has really sped up the "waking up" process for my plants, and it's looking like I will see a decent amount of blooms this summer!
The back wall - from L to R: Red Sparkle (still asleep), Guillot's Sunset, adenium #1, JJ Lemon Ice, adenium #2, Celadine, and Psycho. The 3 small plumies have their pots sunk, the large 2 are planted directly in-ground.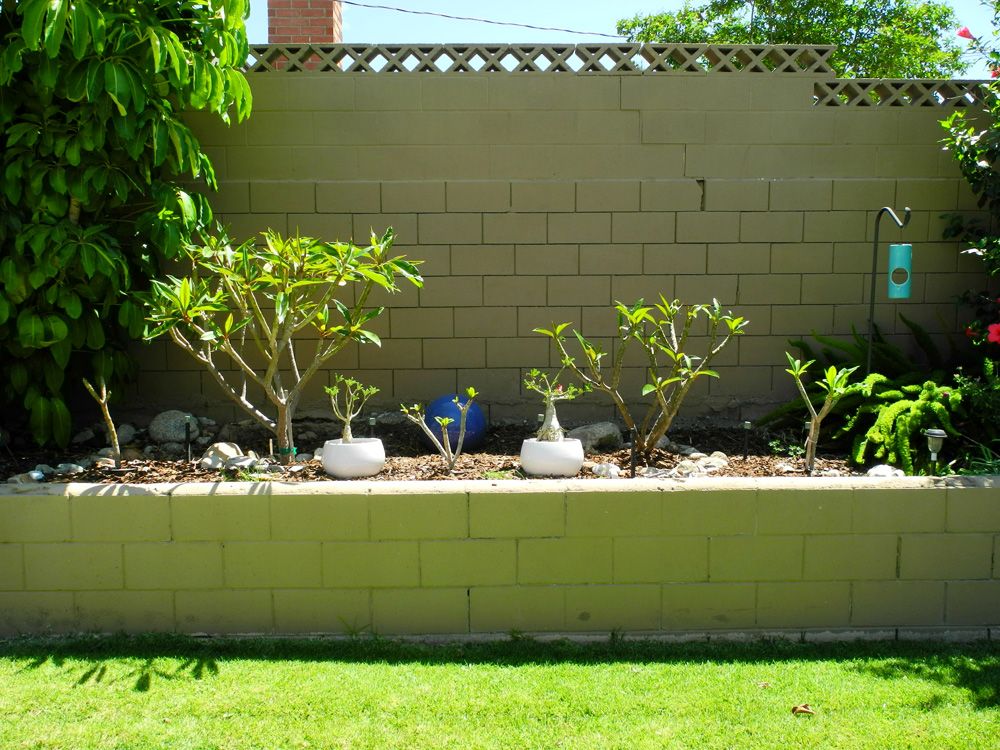 Branch on Guillot's Sunset. So, this branch sprouted off last winter's cold damage, which had sealed off the tip. It grew about 2 FEET last summer, and is now pushing an inflo: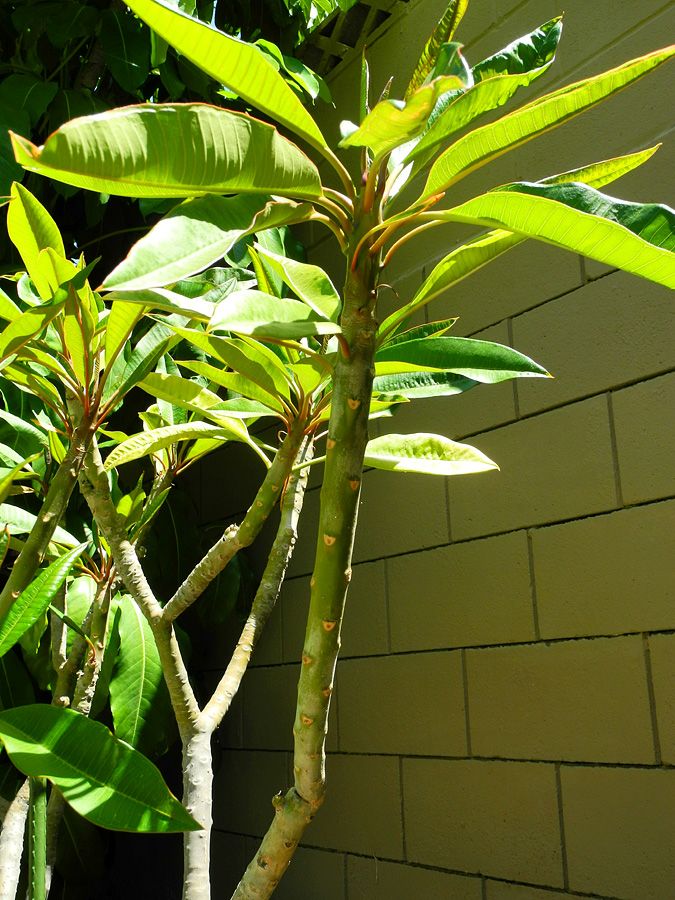 Celadine inflo #1. There are at least 2 inflos that I can see, and I'm expecting at least another 2 from this plant based on previous growth. I left the little yellow leaf on because it has a lacewing egg on it (which you can kind of see! It's the tiny green dot):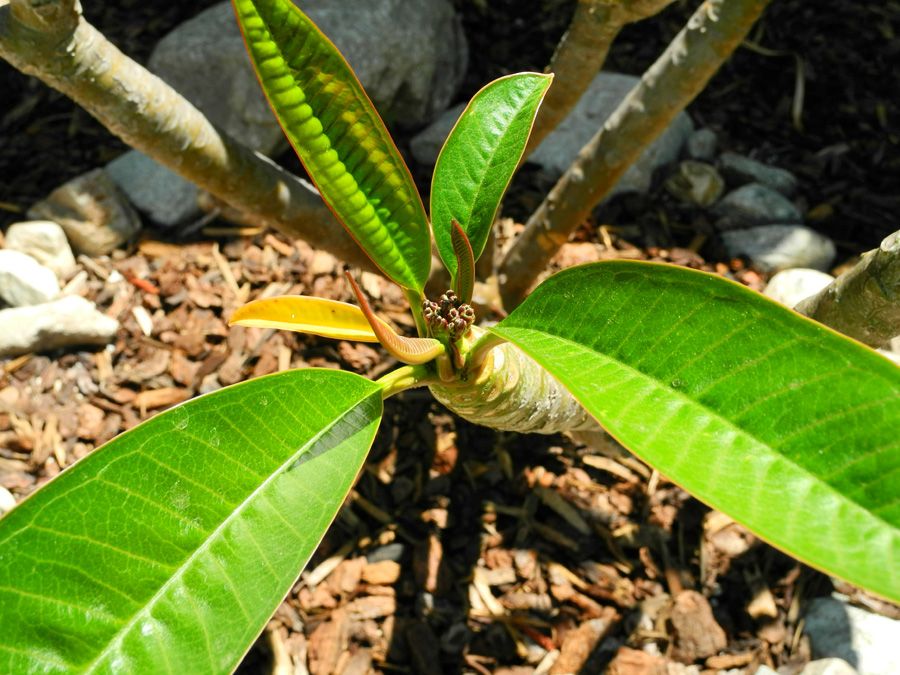 Cancun Dreams This is another plumeria that recovered from cold damage -- in this case, being cut down almost to the ground -- by growing huge branches. I had to stake both of them because they were too green to support themselves.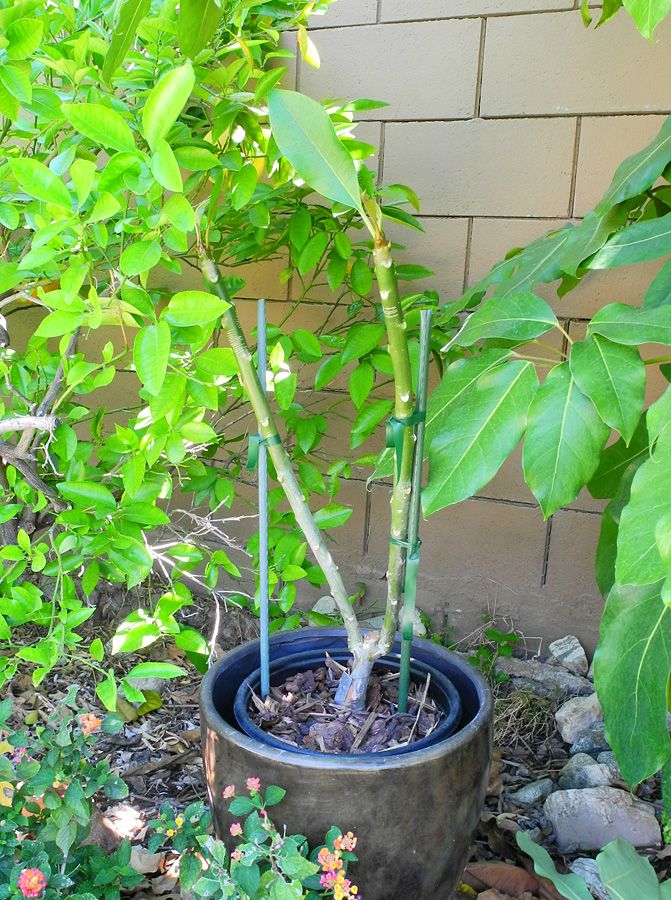 Saigon Moon Never really went dormant this winter, and held on to its inflo, which is about to start blooming again - I think it'll have the first flowers of the bunch (granted, it kind of cheated, but I'm not complaining!):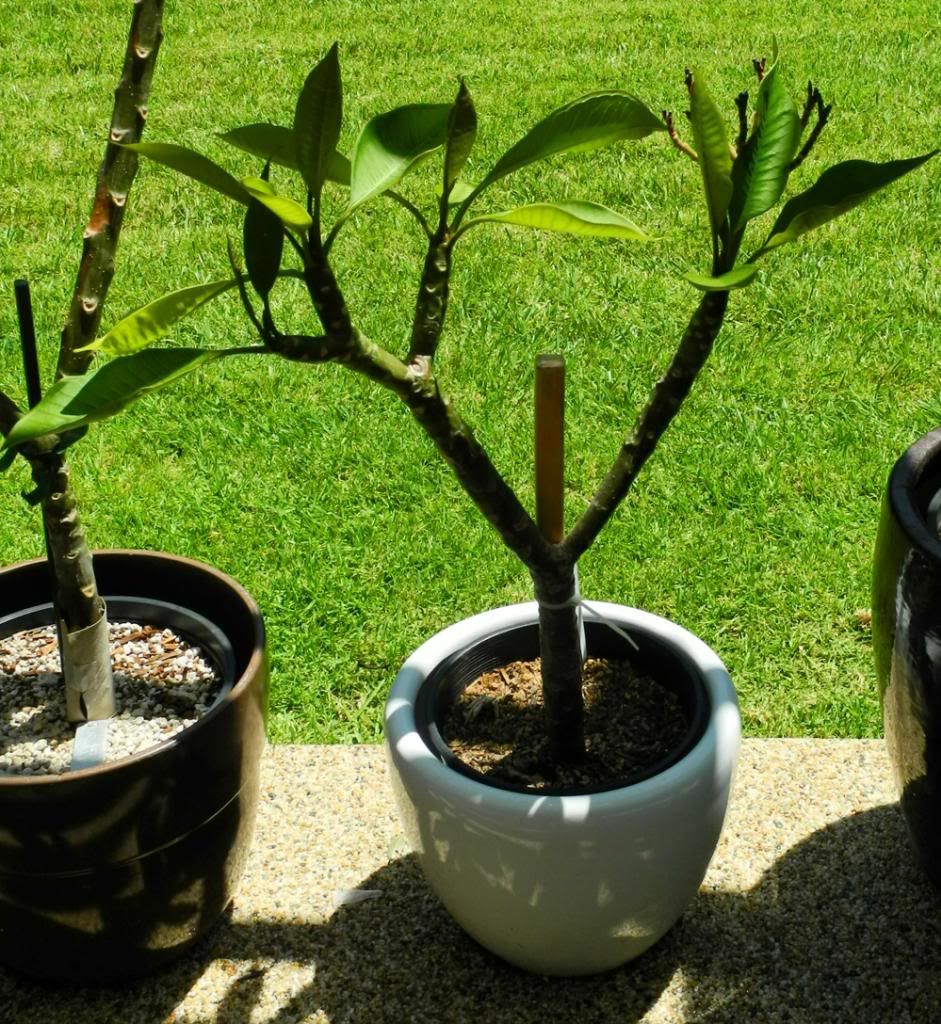 Something with flowers! The hibiscus is about 12 feet tall now.