Time to post some pictures
Well-I finally caught up on my pics until nearing first frost-here's the first wave-4" pot in some pics for reference.
The cactus-starting with Y.gloriosa which is now going to bloom!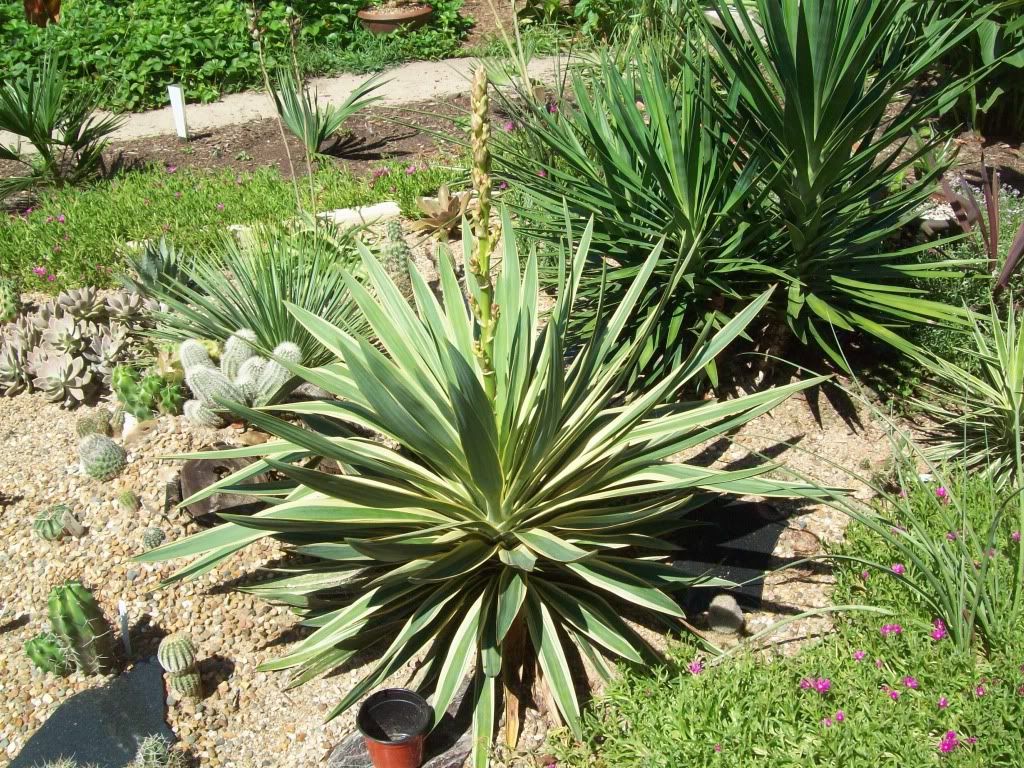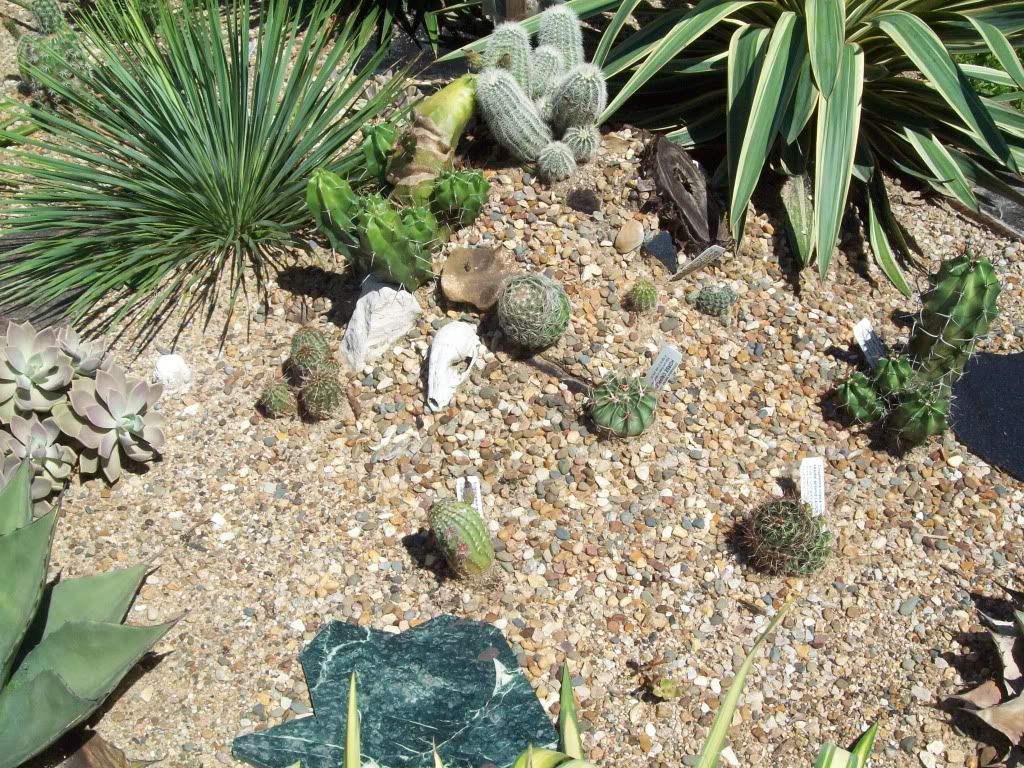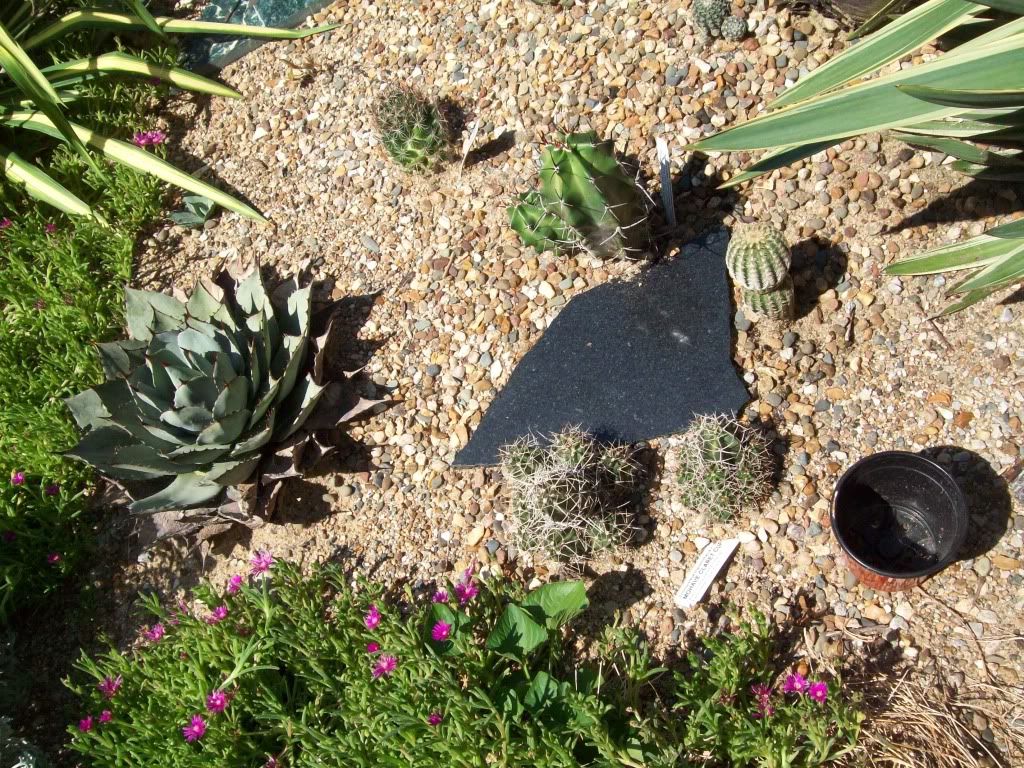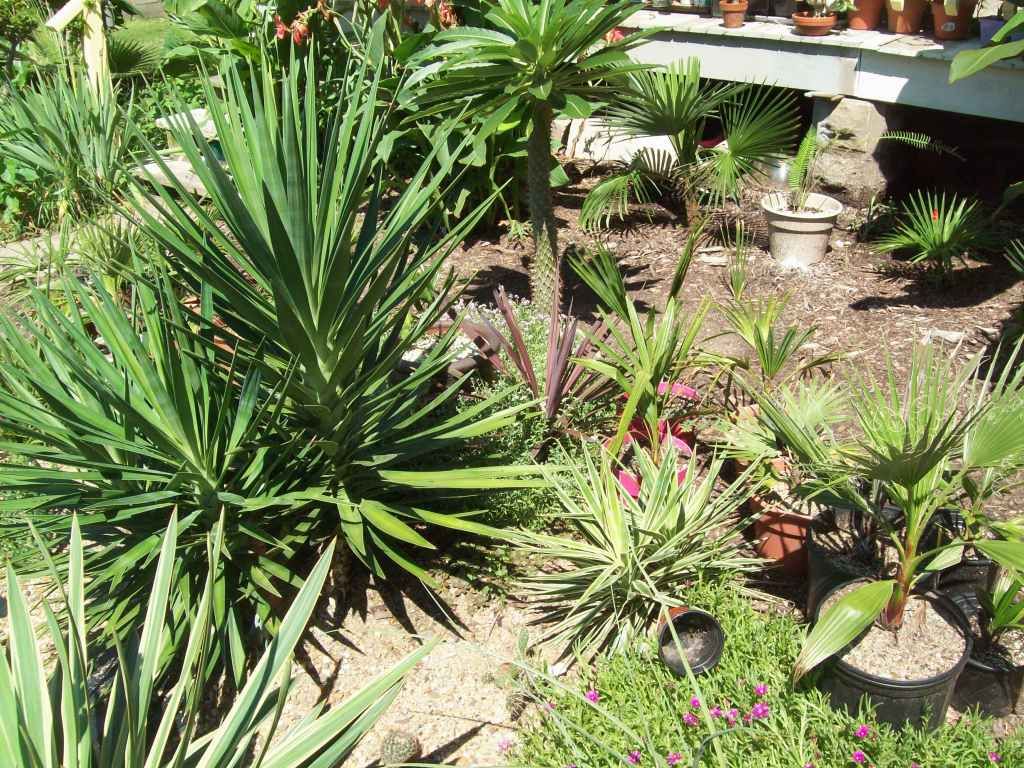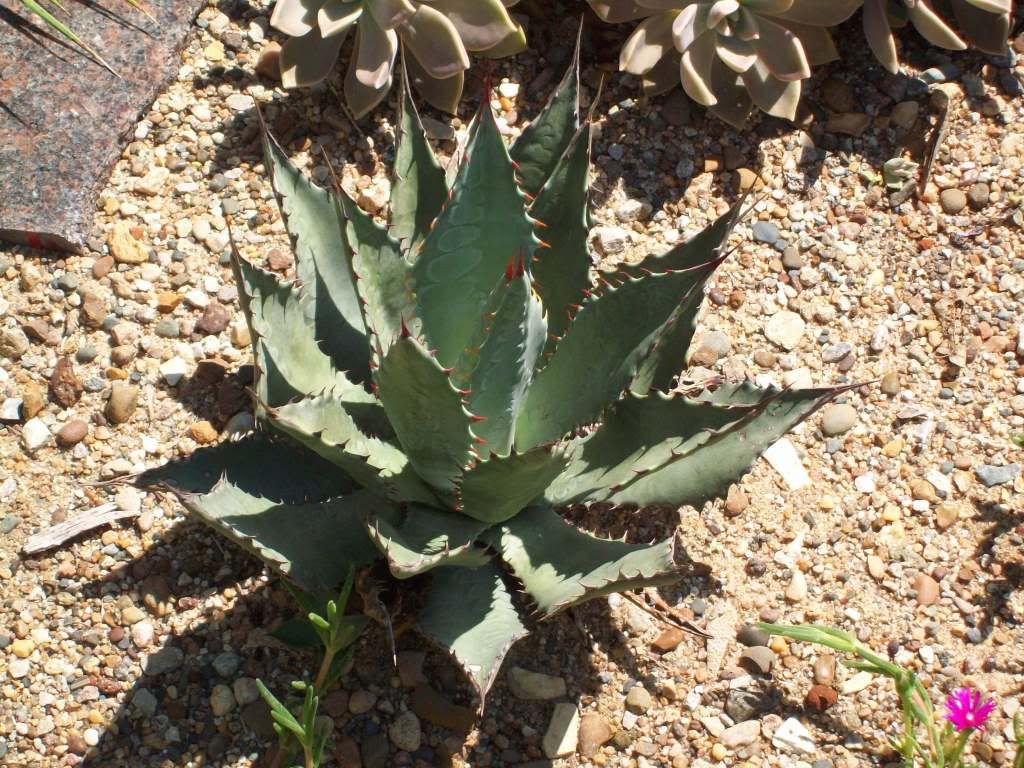 Every time I look at this succulent I can't believe it survived winter!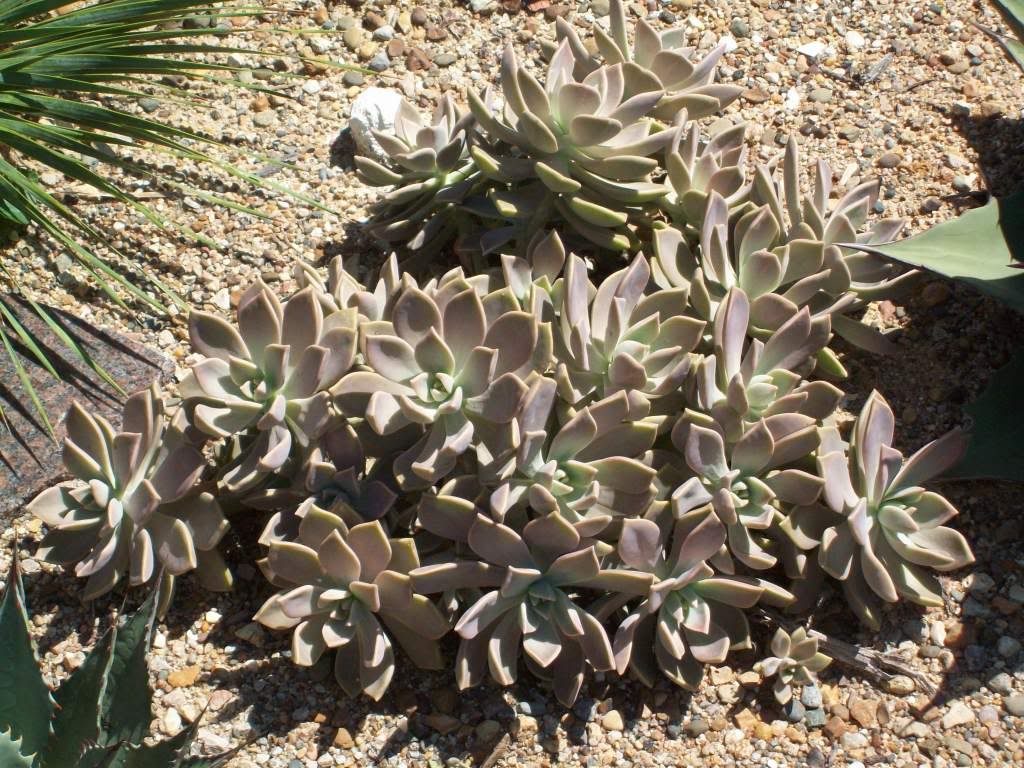 Bananas are almost 11'-the gutter is 11'
The palms-starting with the trunk cut Trachys-all recovering nicely.
This Fortunei saw at least -2 -4 before it was fully protected!
Fortxwag making a nice recovery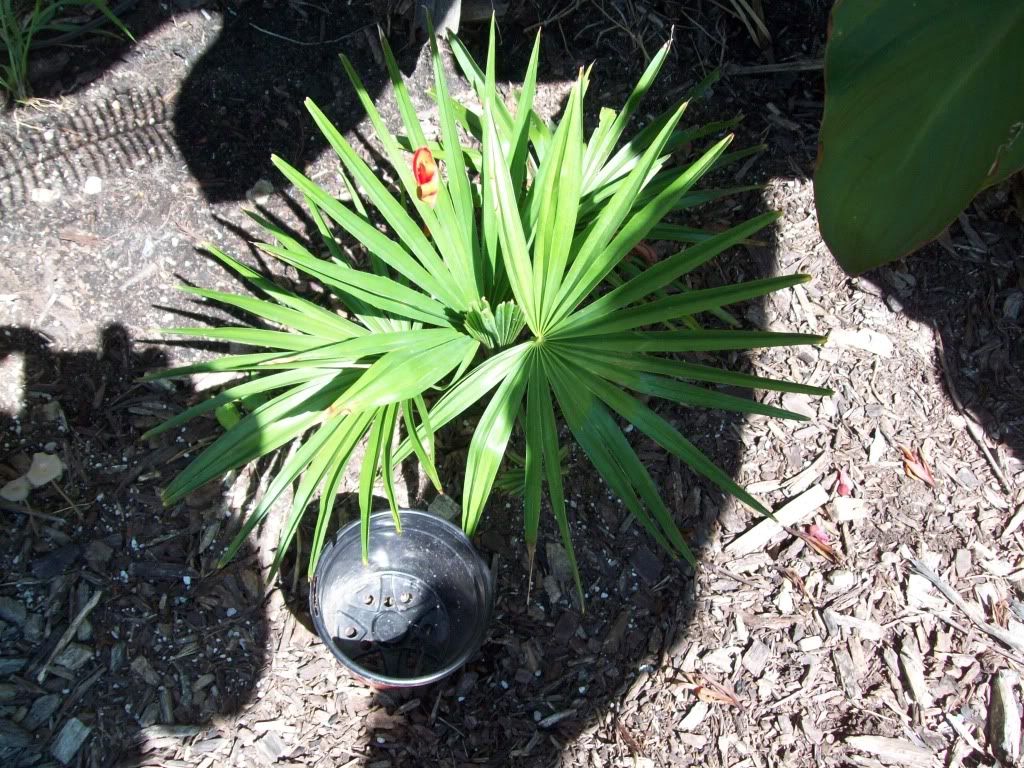 This Fortunei should recover to a larger size(then before it was damaged) by next year.
My 3 little planted Waggies-this one was planted in Dec of 2008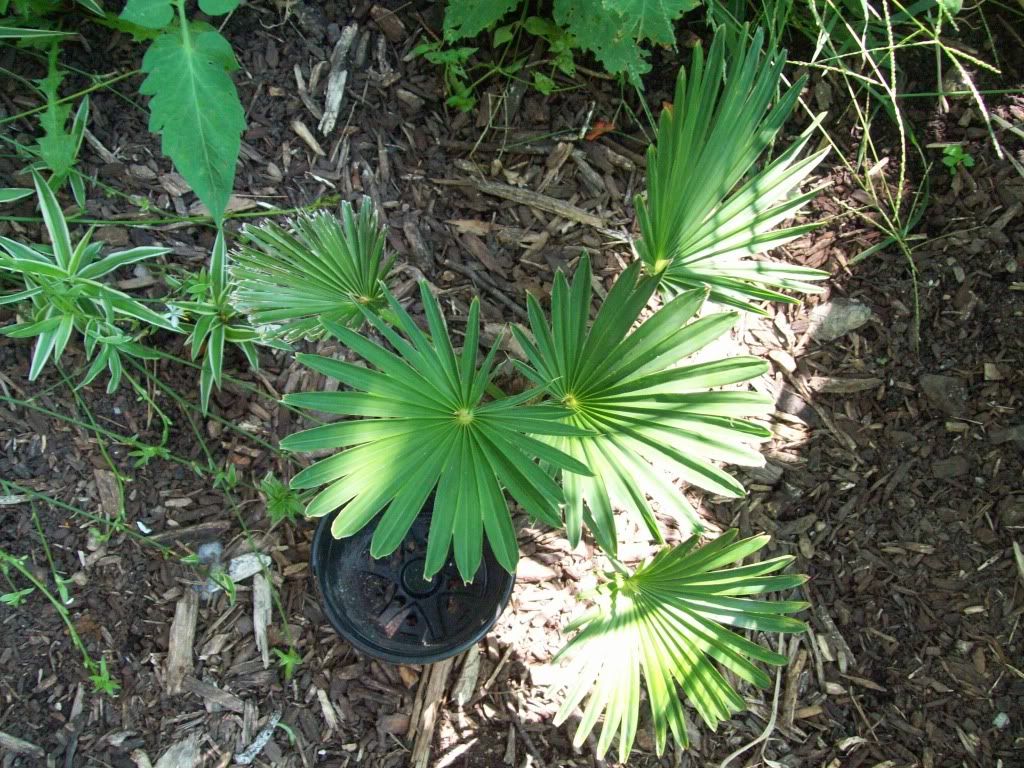 2nd of the "smaller Wags" that both are slower growing and have only produce 4-5 leaves per year.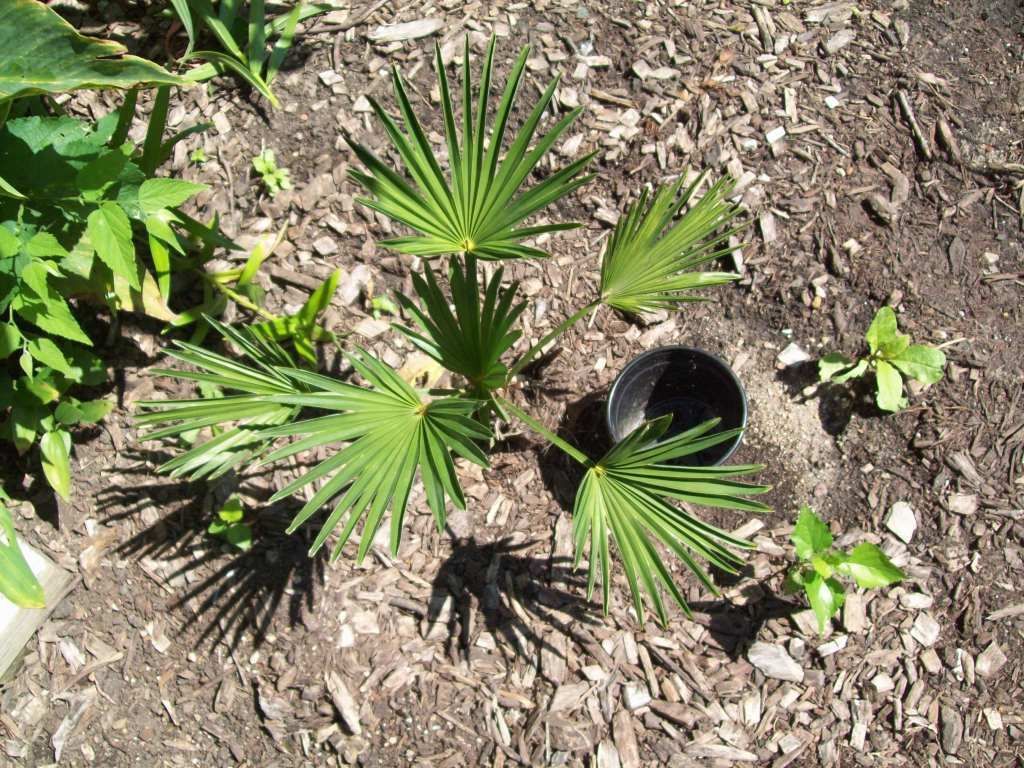 This one is faster- puts out 9-11 leaves per year.
Sabals-Louisiana and Brazoria-fastest are working on leaf #5
Brazoria putting out first split leaf
5 0f 6 S.Louisiana's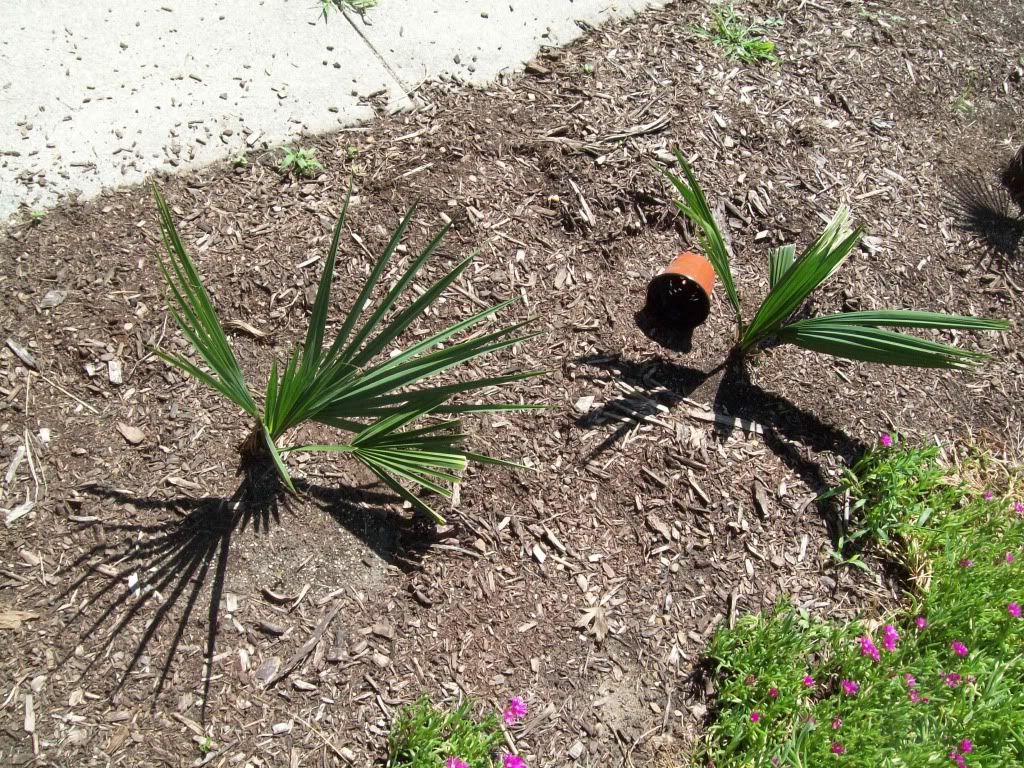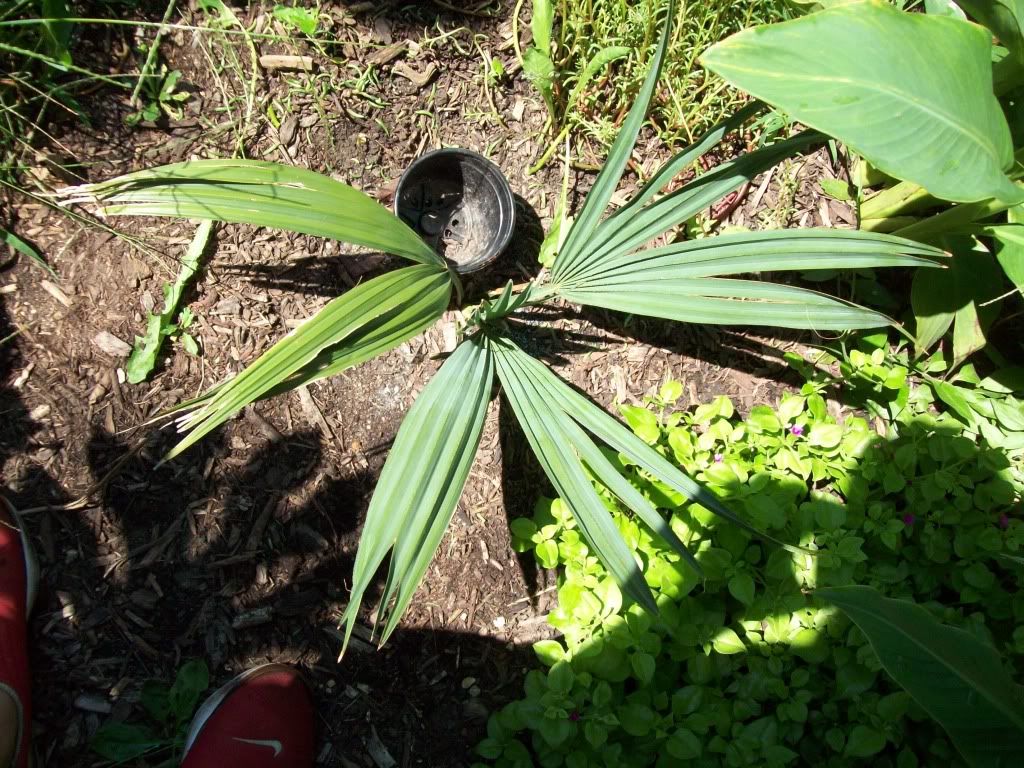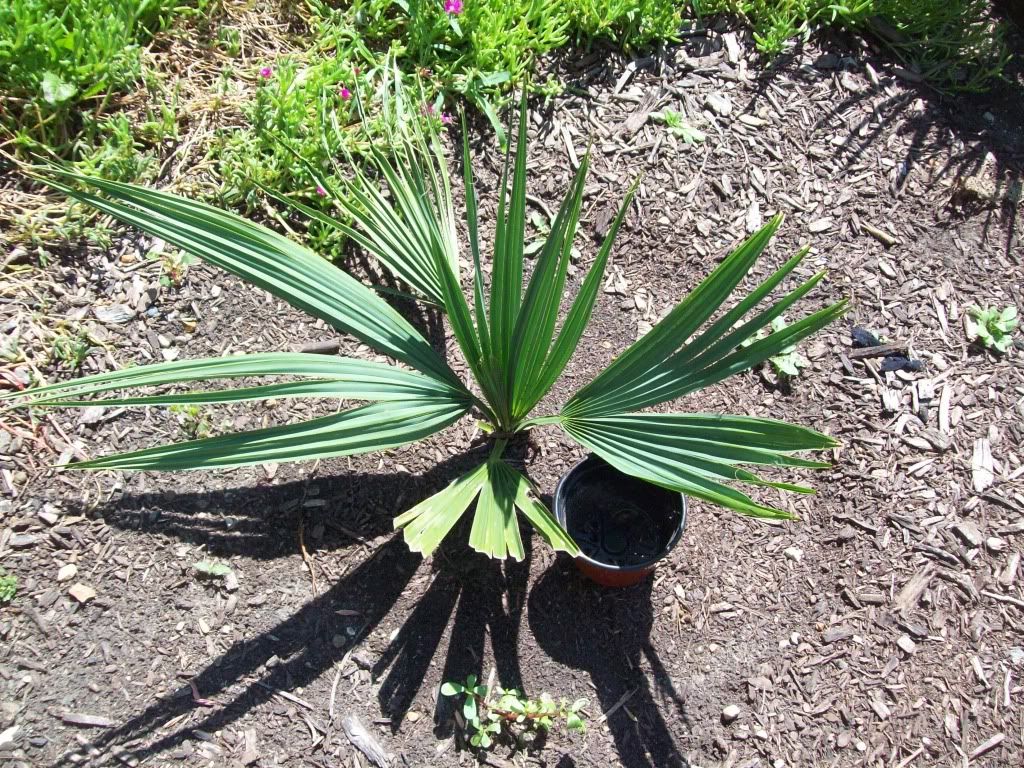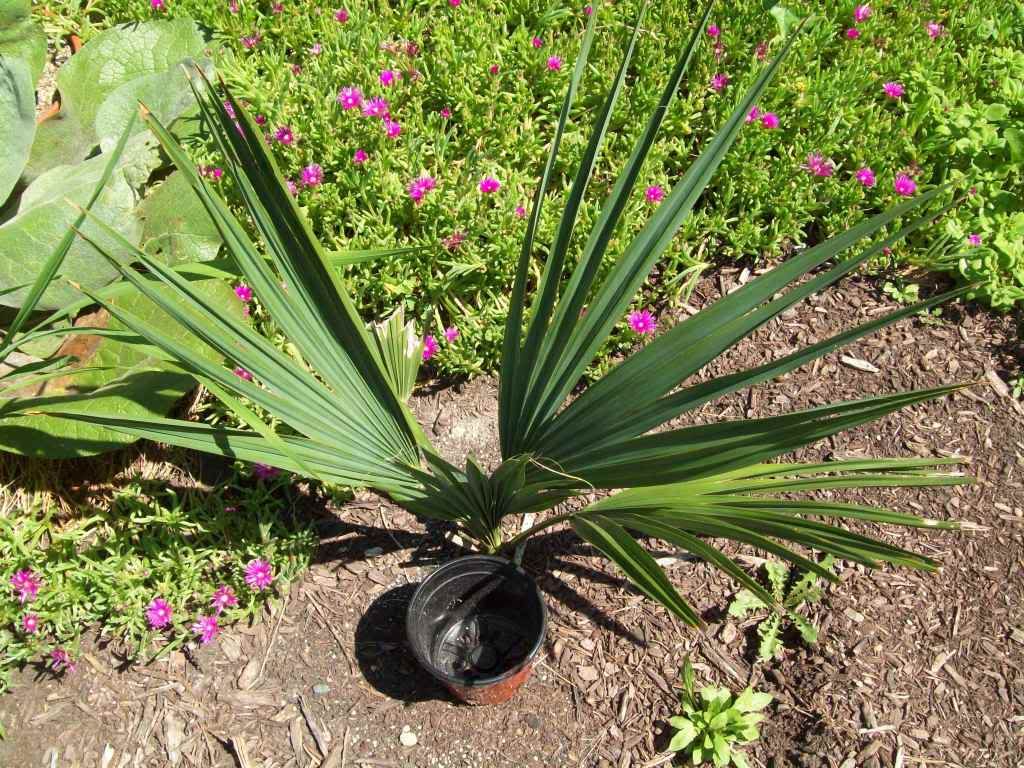 Takaghii- Male Wag X female Fortunei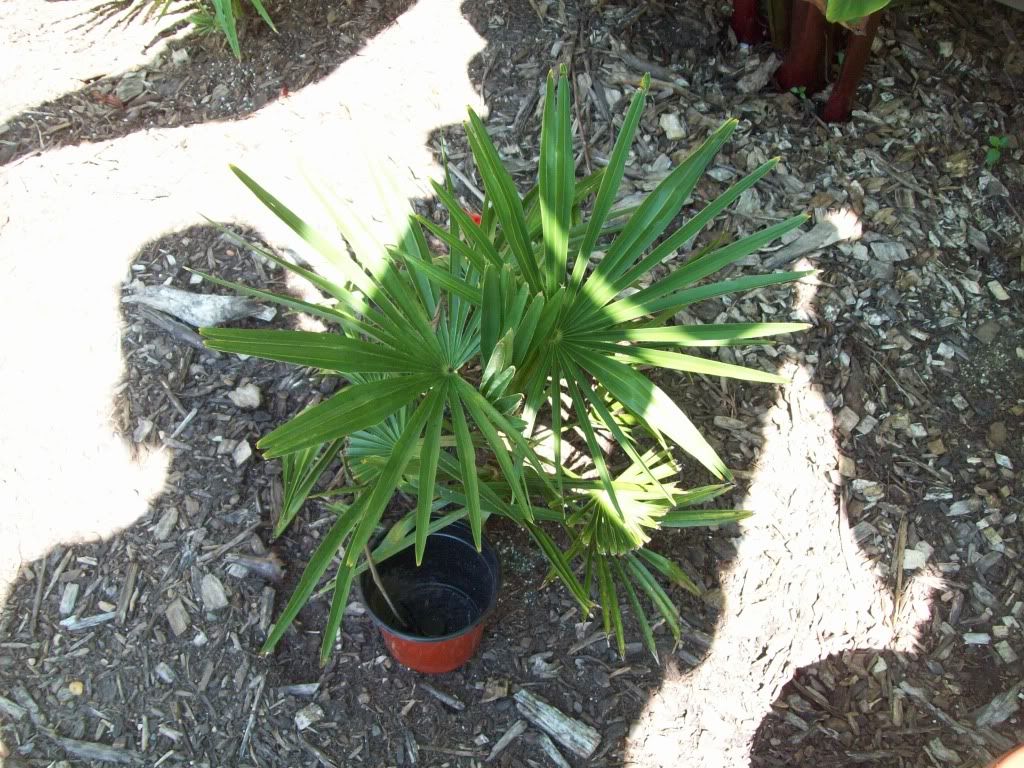 Planted(4-6-10) T.Princeps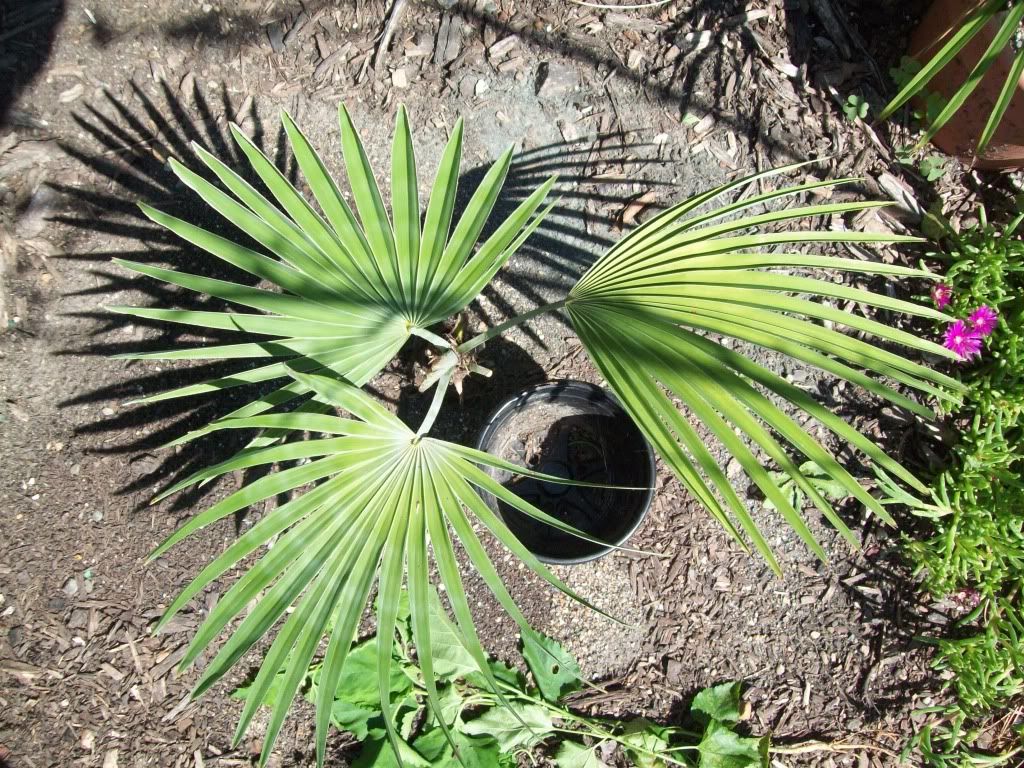 T.Nanus,2 T.Latisectus and Martianus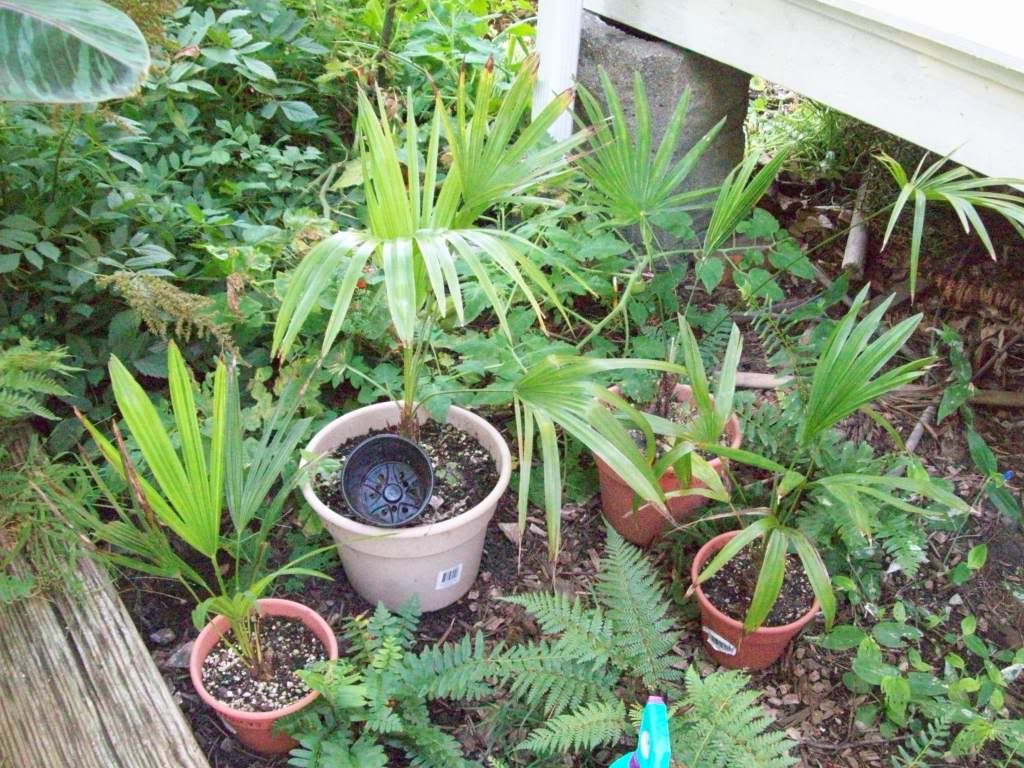 2 C.cerifera first still recovering form transplant/shipping shock-planted this year in April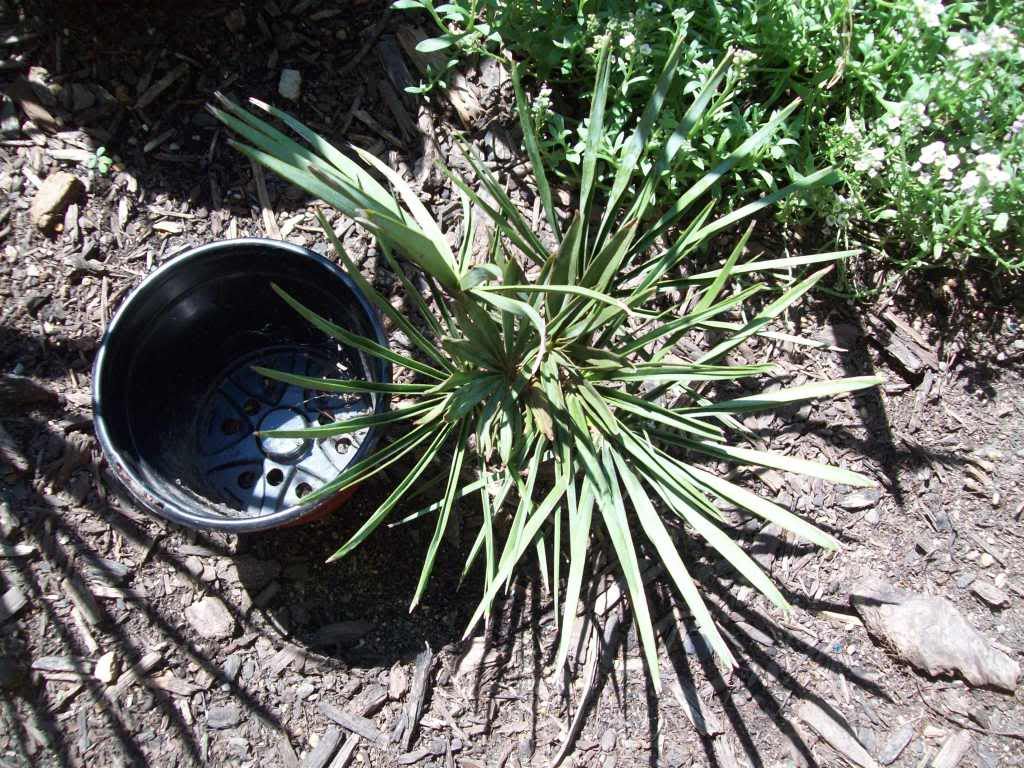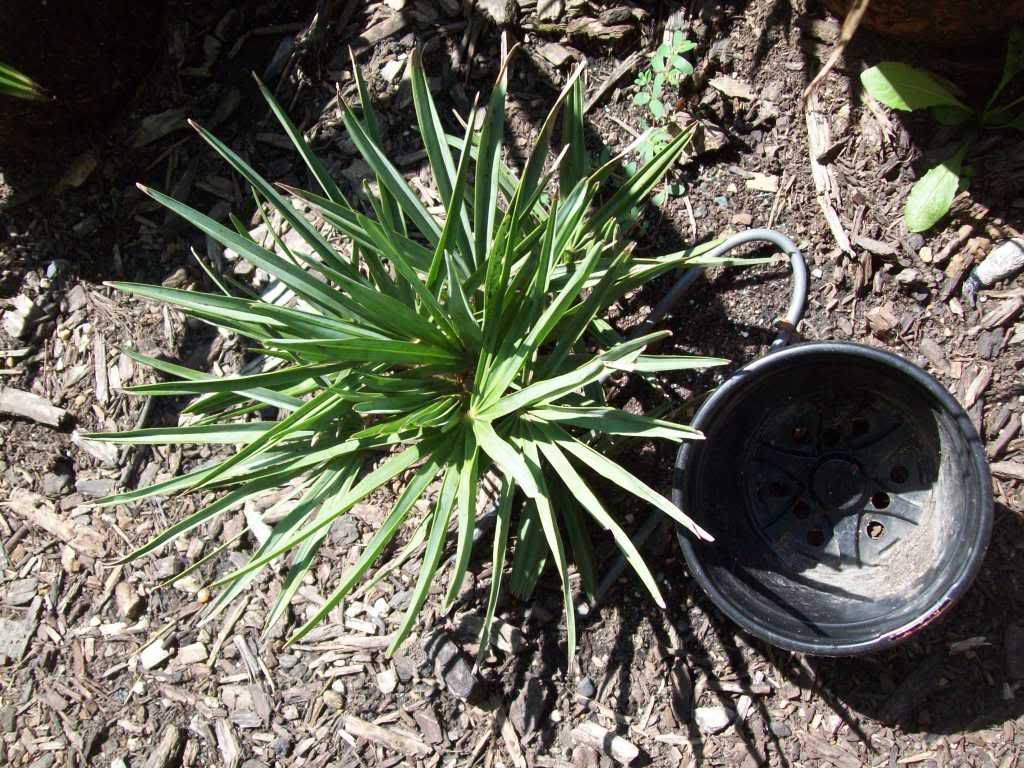 Naini Tal has gone crazy this year! 3-5-10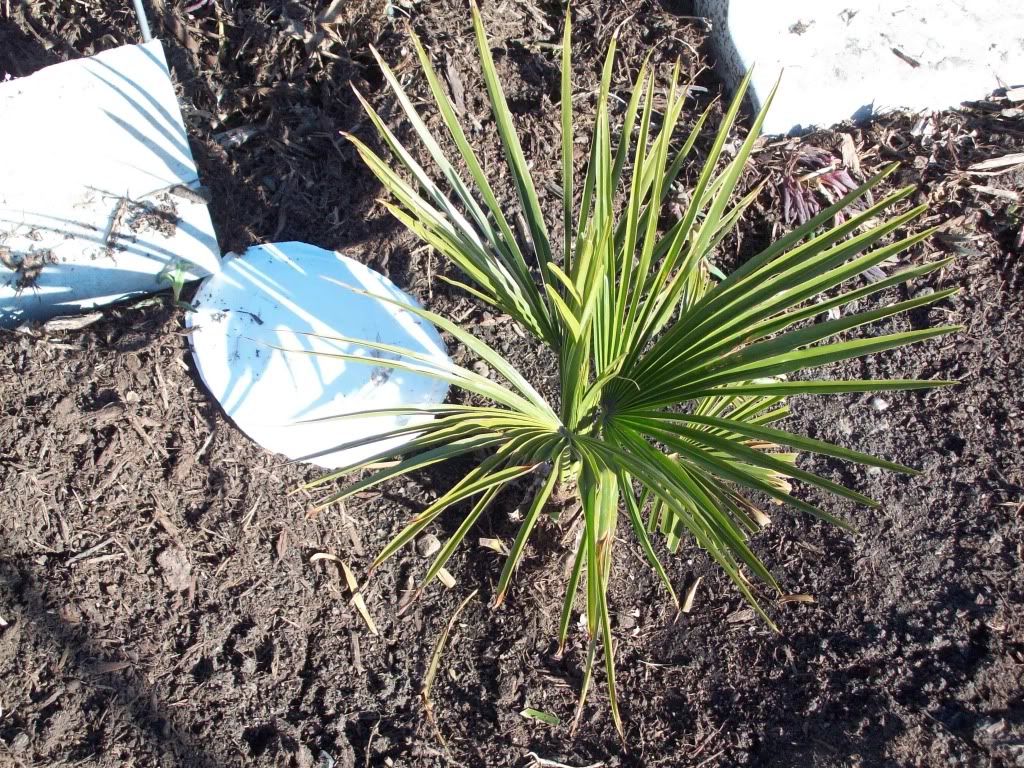 8-22-10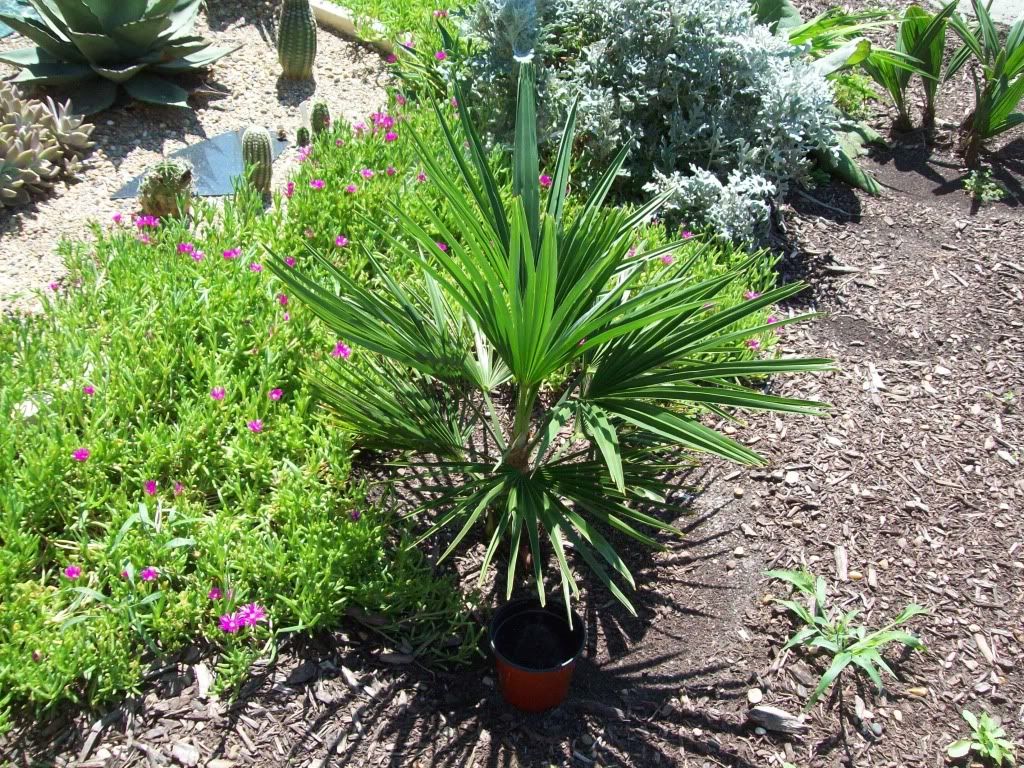 This baby T.campestris survived winter-hopefully it can get another leaf out and this winter is kinder,very cold hardy for this size!
Washys\\
Front one was planted last year and has produced 10 leaves(Robusta) rear Washy(planted this spring in April) 6-7, probably Filifera.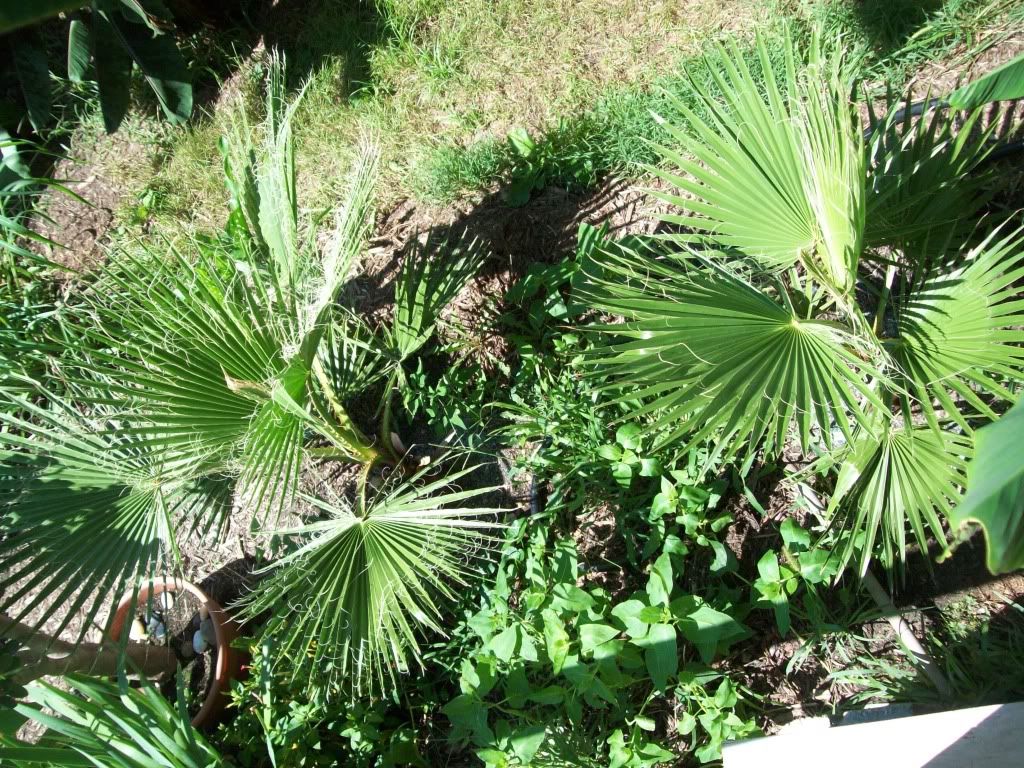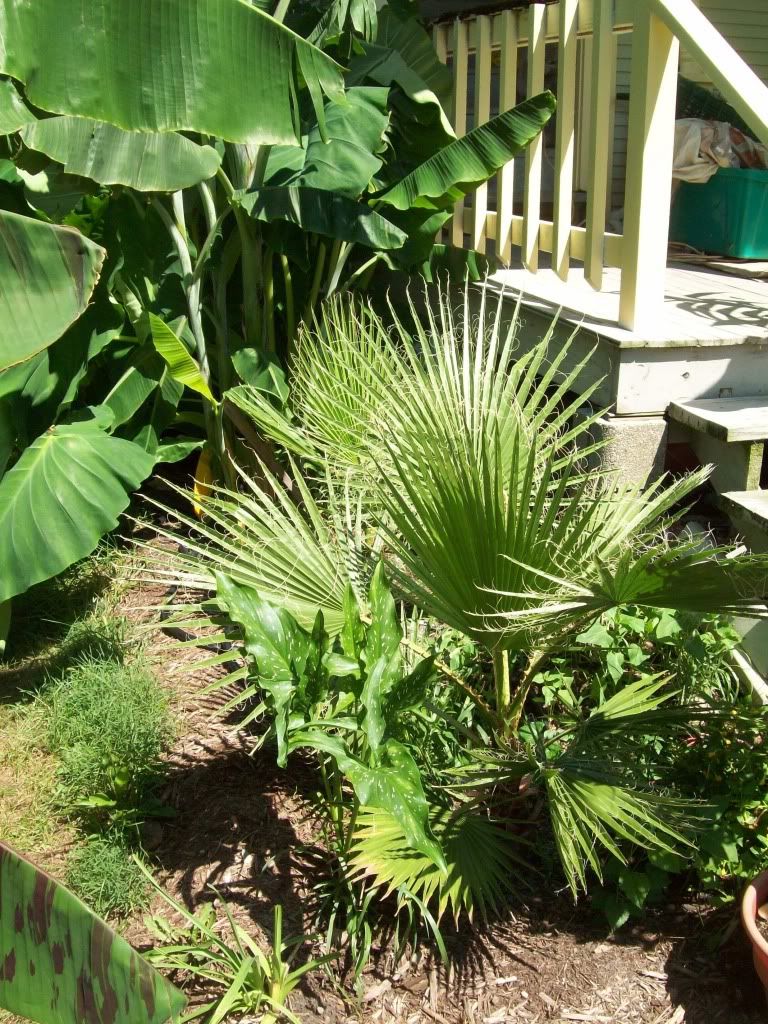 Bananas etc-
Abyssinian's trunk well over a foot wide and approaching 11'?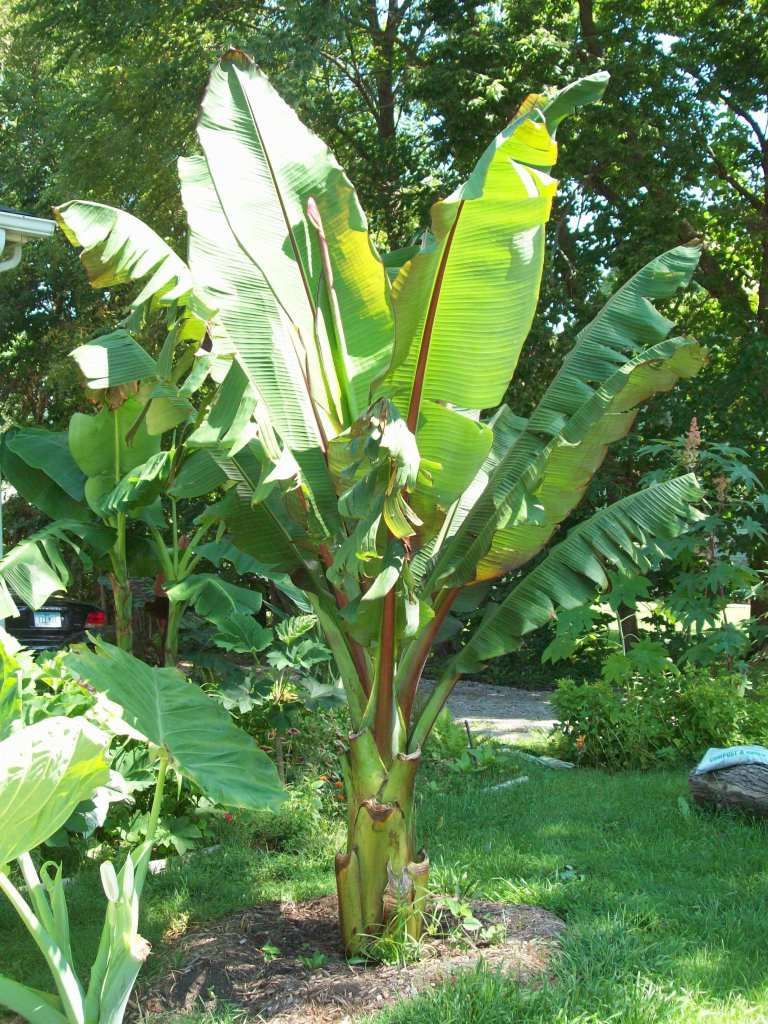 Cannas from Dennis 8'+!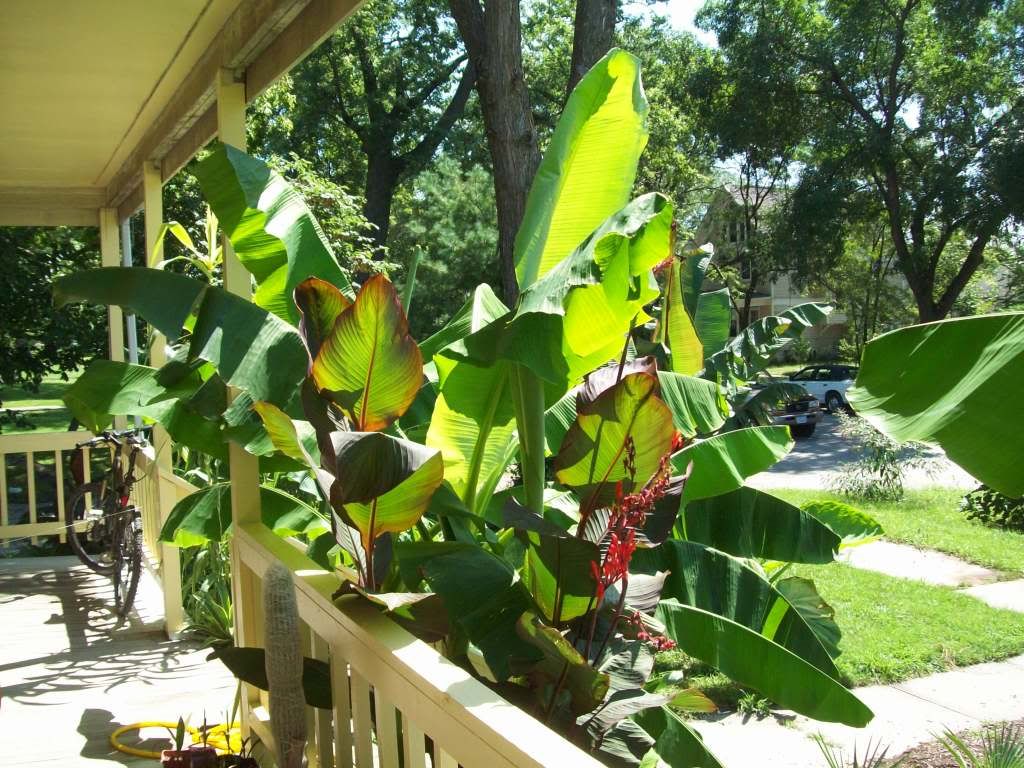 Orinoco's leaves are 6' and over 2' wide,wingspan in excess of 12' have to be seen in person to really appreciate as I am sure you guys know-pictures just don't do out plants justice!
Rowe red in front is 7'-these are planted in an area 2' lower than everything else so they don't look as big as they really are!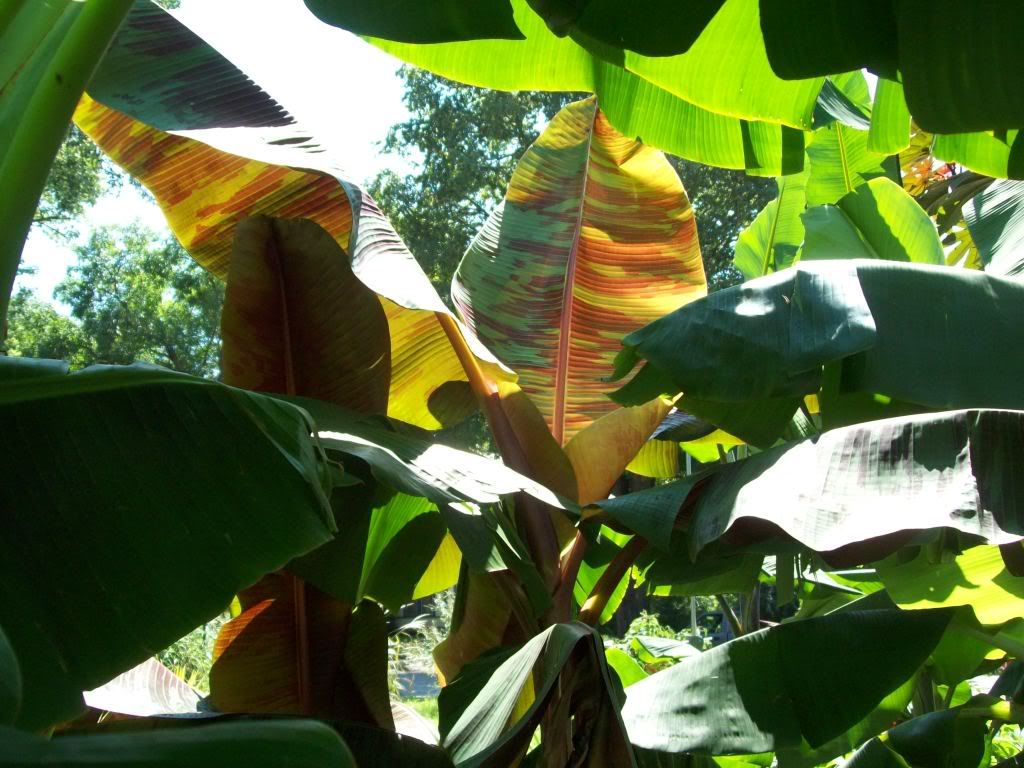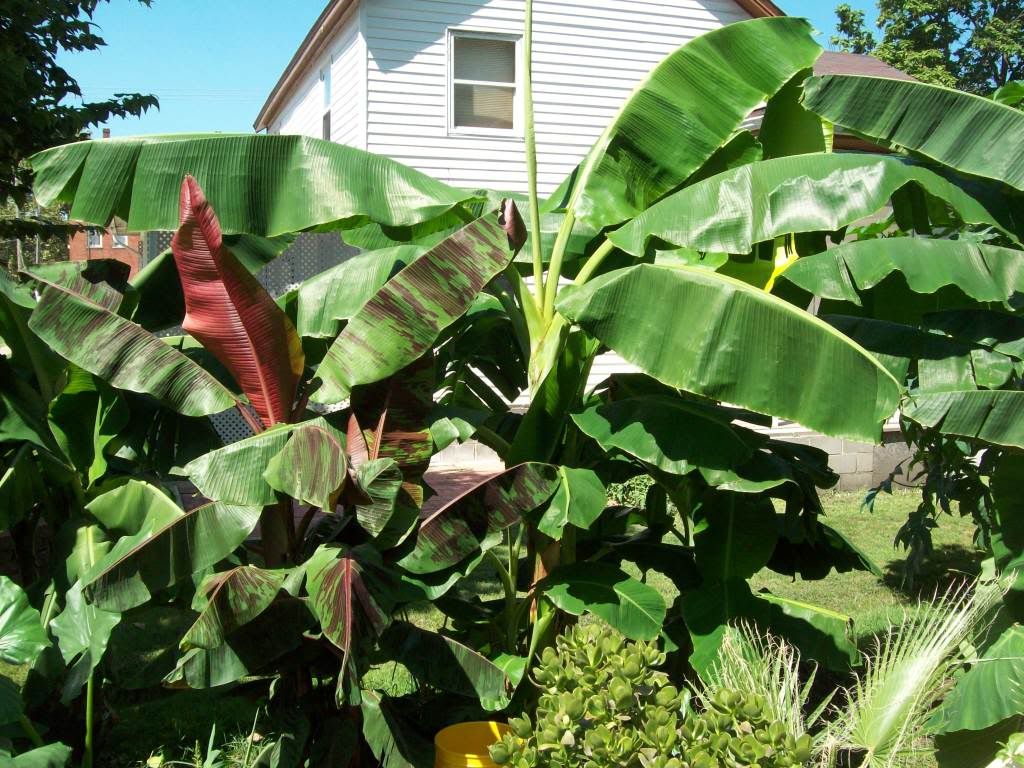 Trunk of Thai black banana-these are abut 10'tall from 2-3" plugs!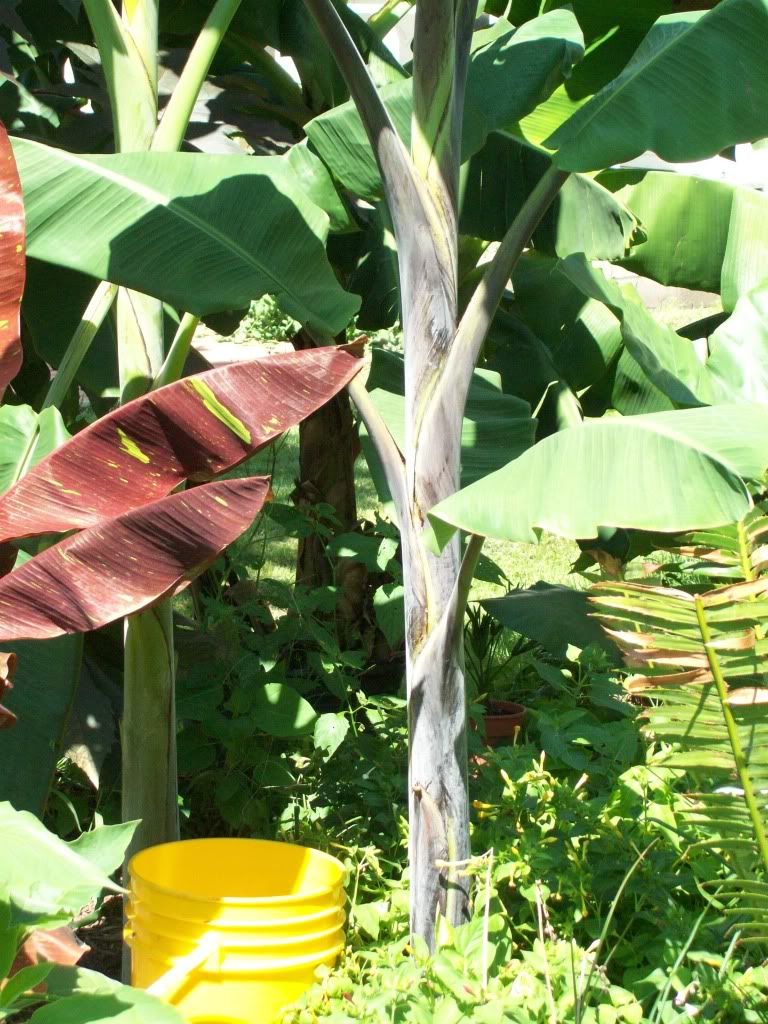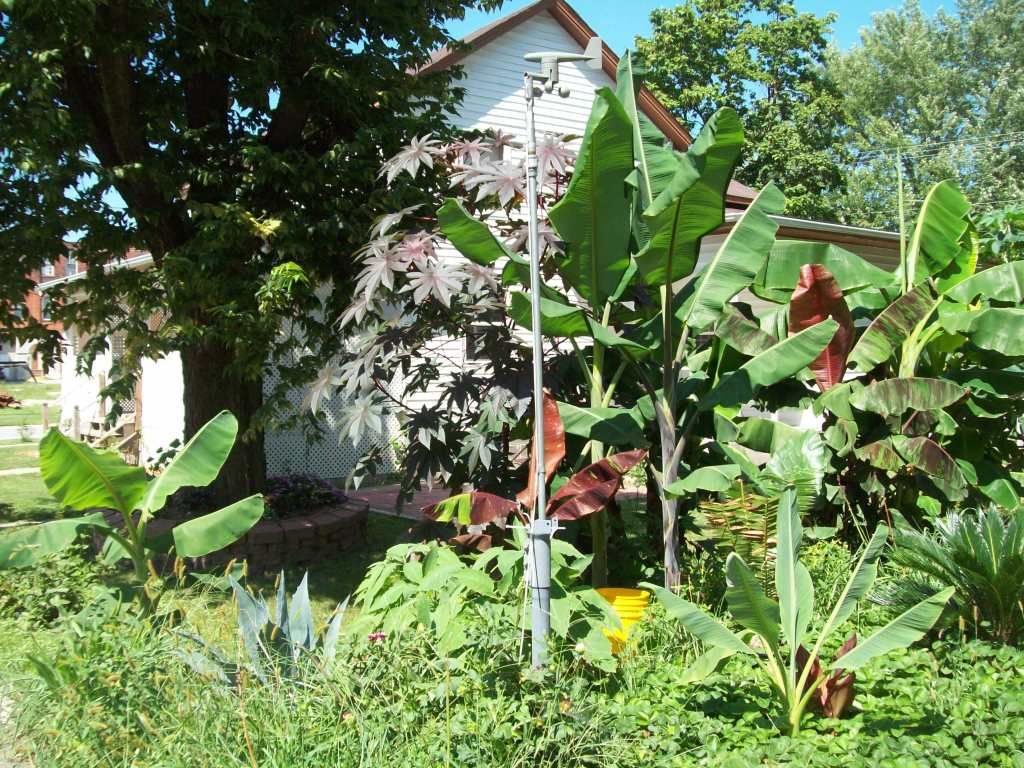 "Itinerans" by porch also approaching 11'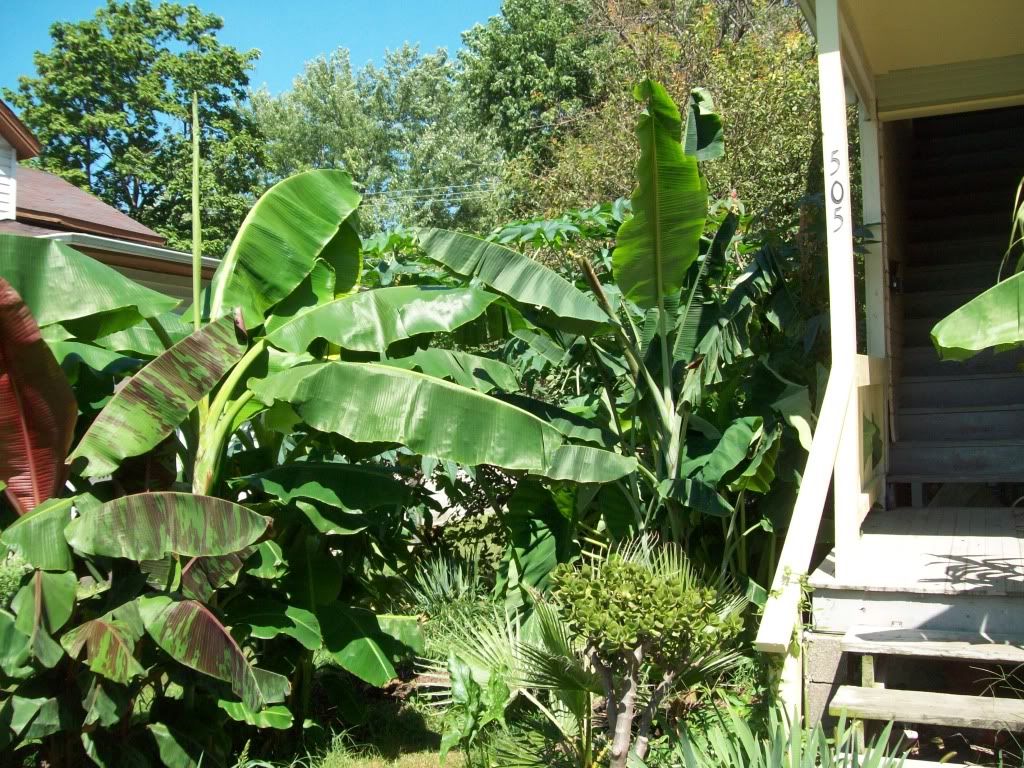 Thai giant flowers and damaged plant from someone stealing biggest(+4' leaf!) )-: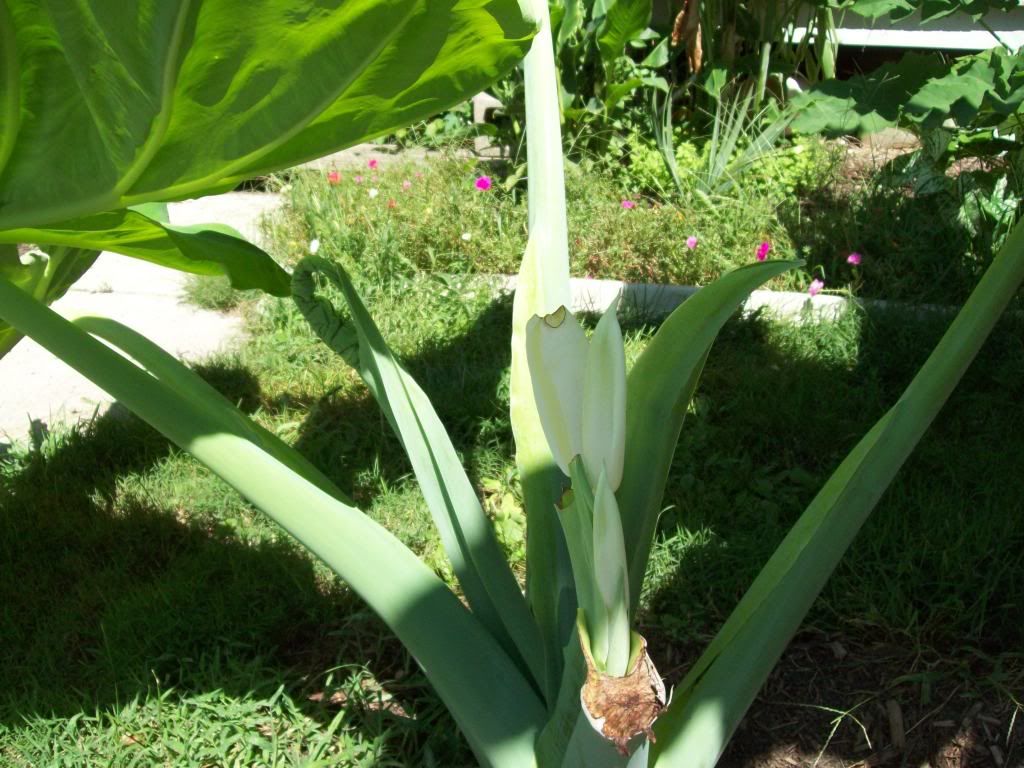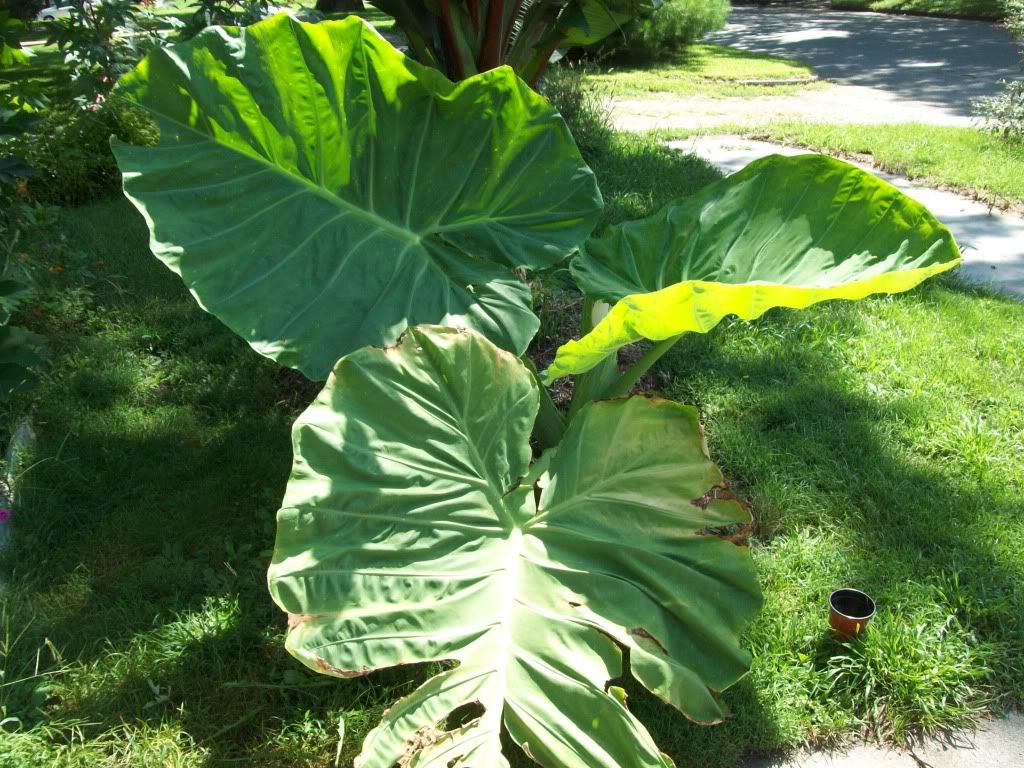 Borneo giant's leaves 2' now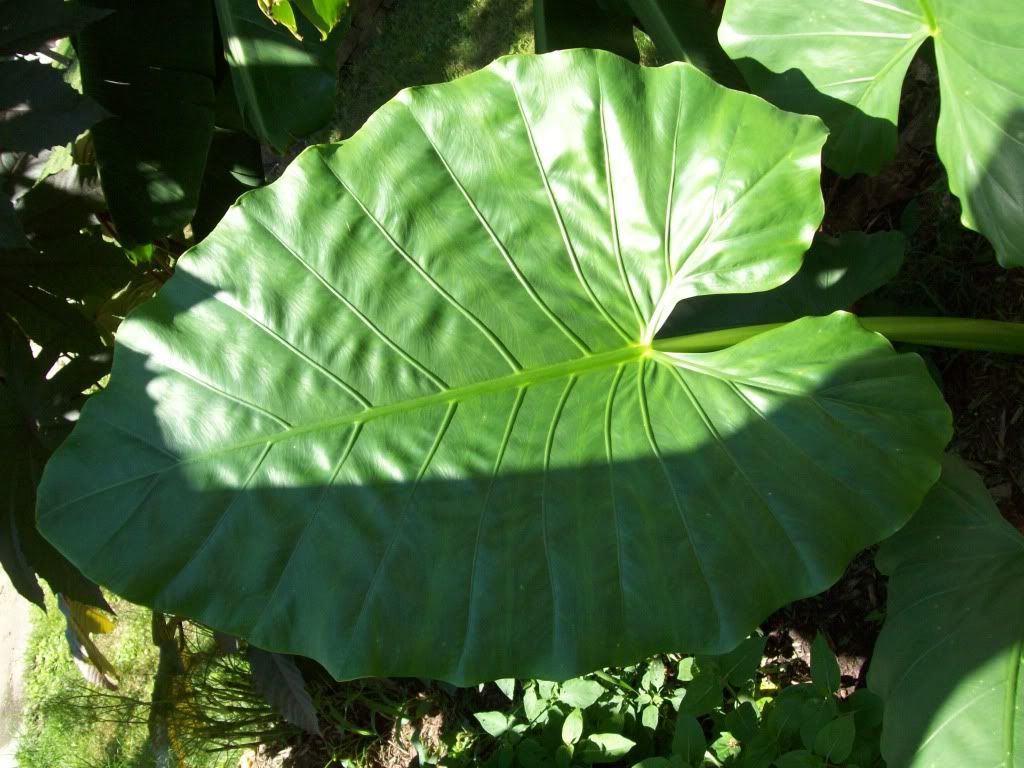 Last pics!
Wanted to show you guys the new(this year) fern bed-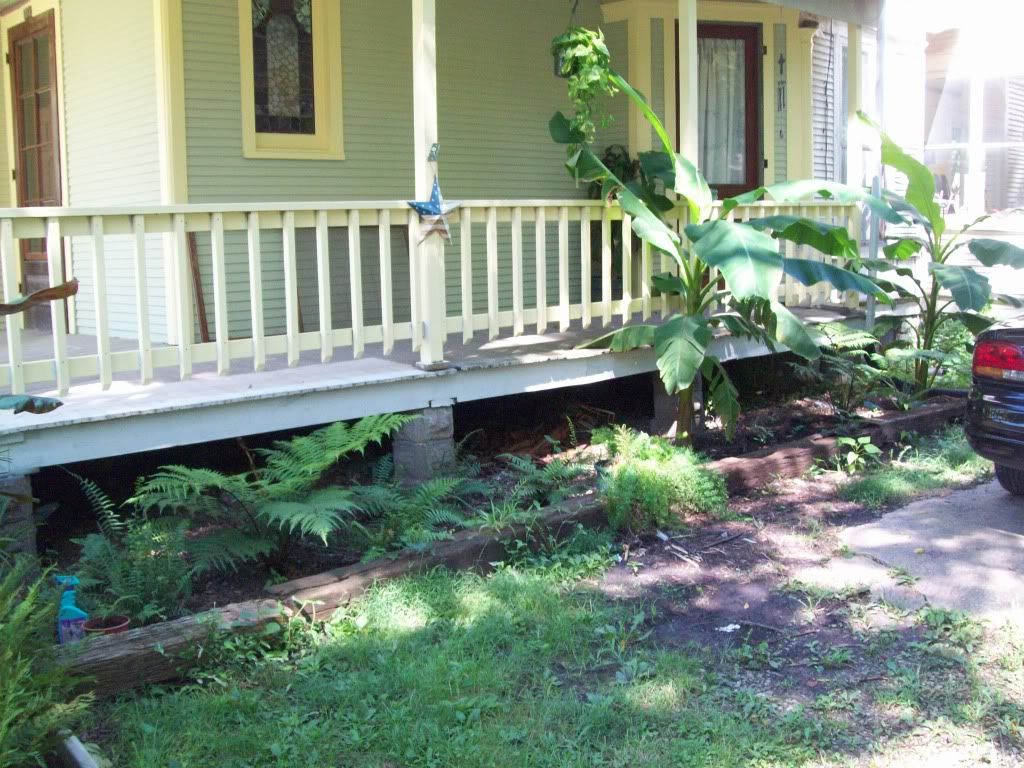 C.cooperi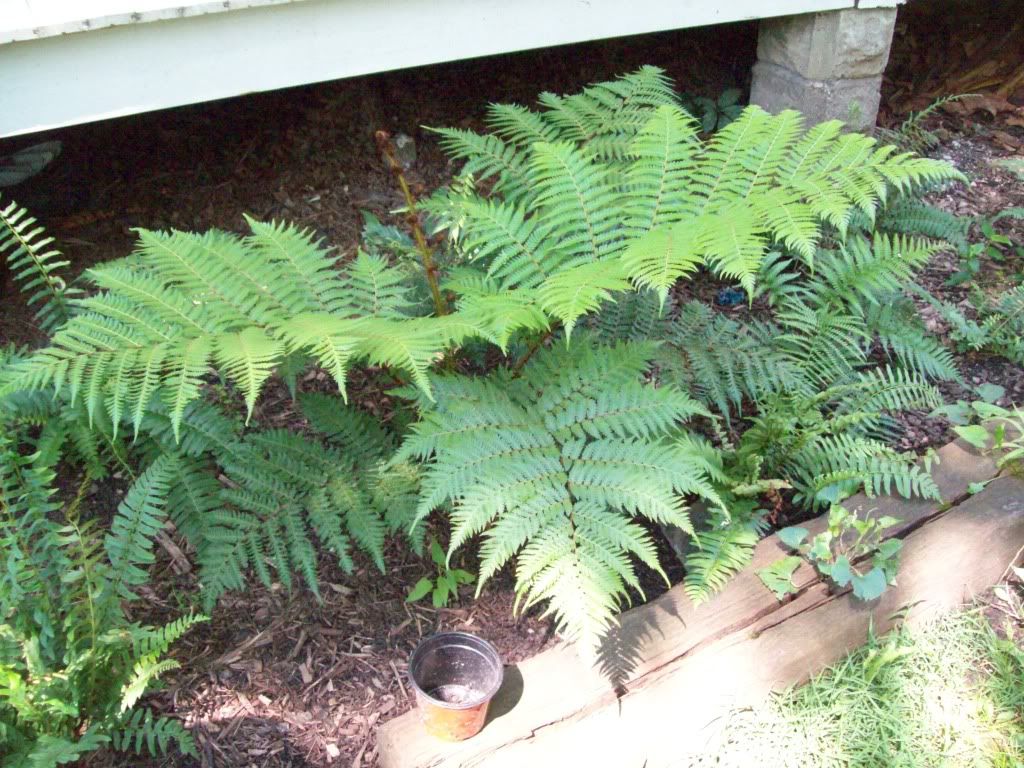 Biggest C,cooperi is approaching 6' across!
Encephalartos princeps has a new 3 leaf flush!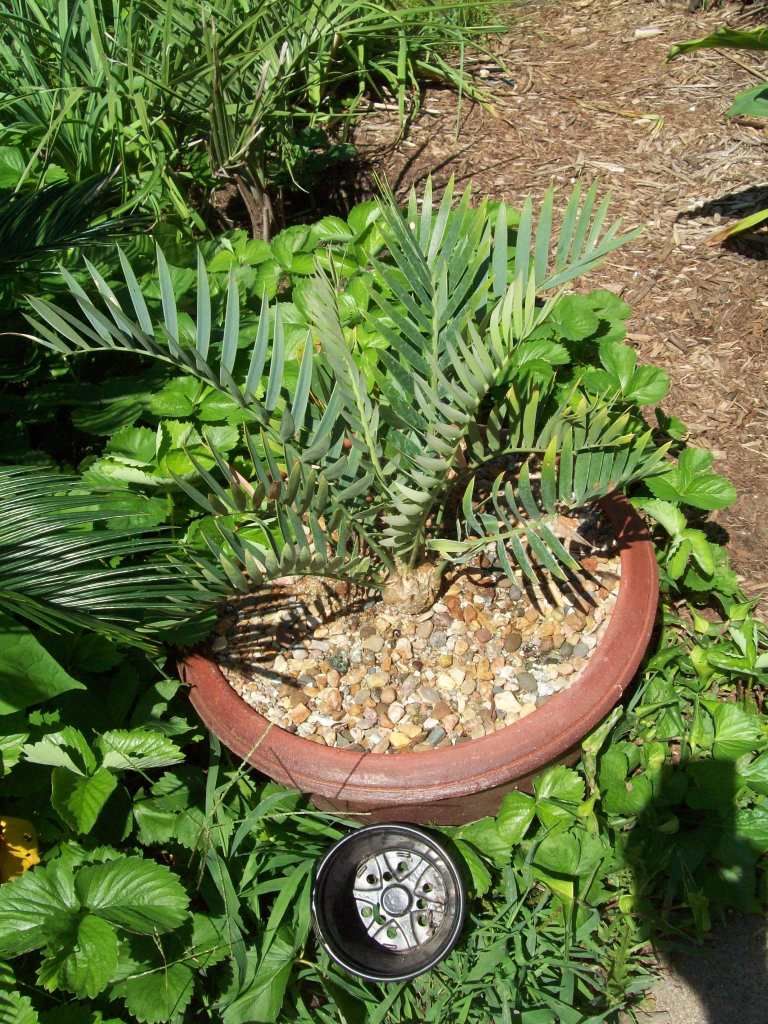 Sequoia 3-5-10
8-22-10
Sequoia in foreground-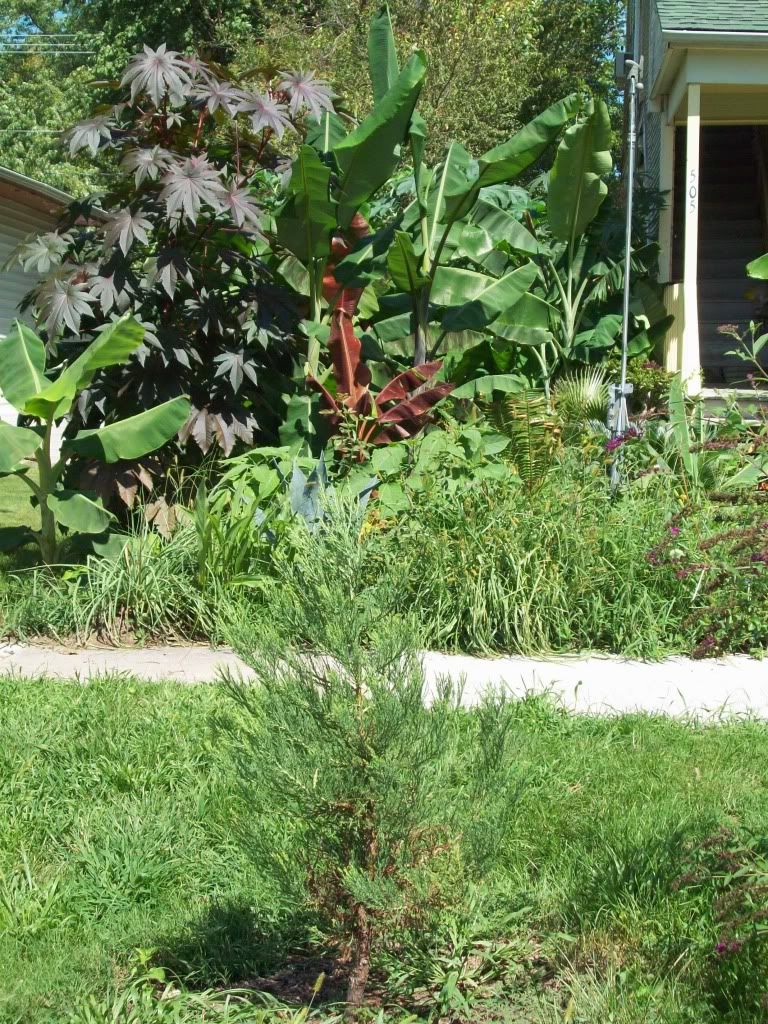 Looking out of backyard through Castor bean forest(10-11'tall?)
Alright enough!