Pics of Hot Cherry, Thai, and Cajun
Phildeez
(9b)
April 12, 2011
Bought as transplants 3 weeks ago. Recently repotted in their new 5-1-1 mix. The Cherries were a bit droopy this morning (first day after repot), but have perked up already. Today is nice and warm!
I potted the cherries together because they are supposed to be smaller and more bushy, although they are by far the largest right now: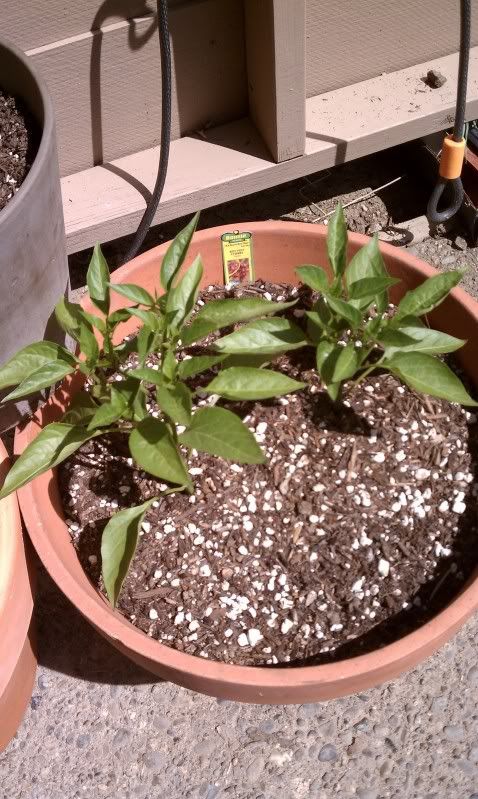 The Ornamental is so small, but it looks very mature and I am snipping buds frequently: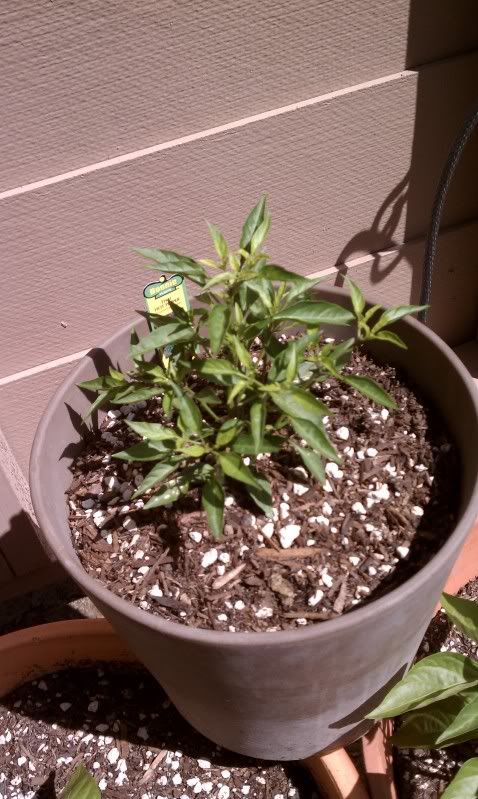 The Cajun, I top-pruned a couple weeks ago. You can see the backbudding and it actually has me excited to see the long-term results: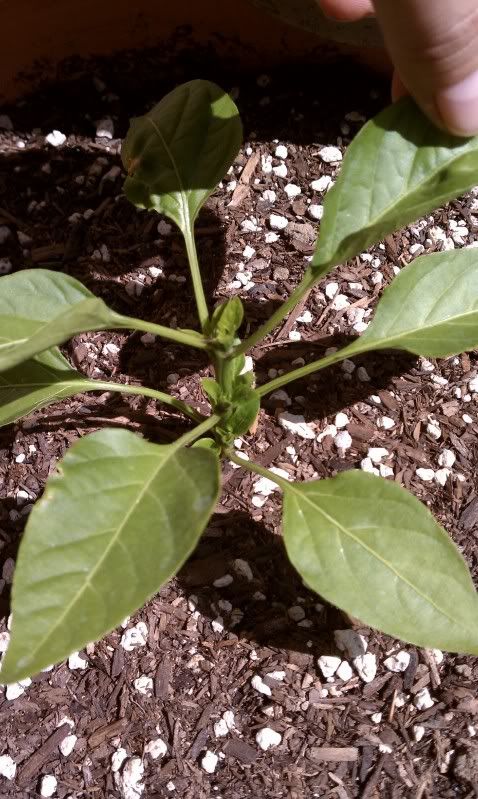 And here is the slightly modified 5-1-1. truly a 5.5-1.2-1.5. Hoping the extra turface helps with the heat drying them out too quickly when it hits 100+.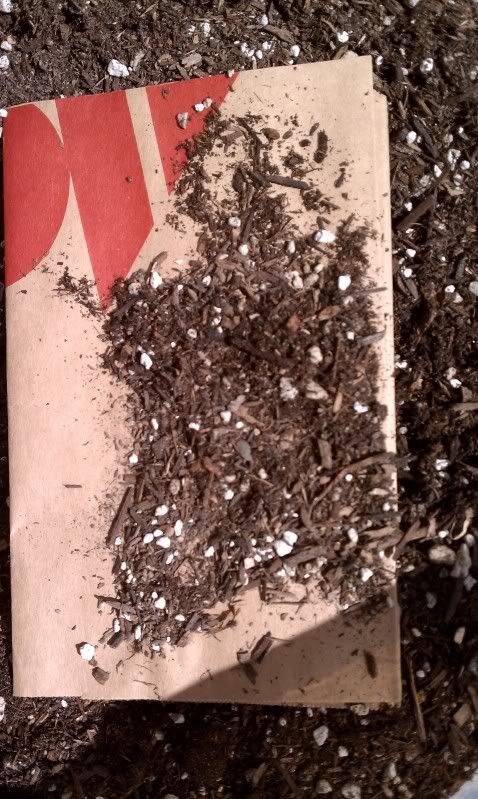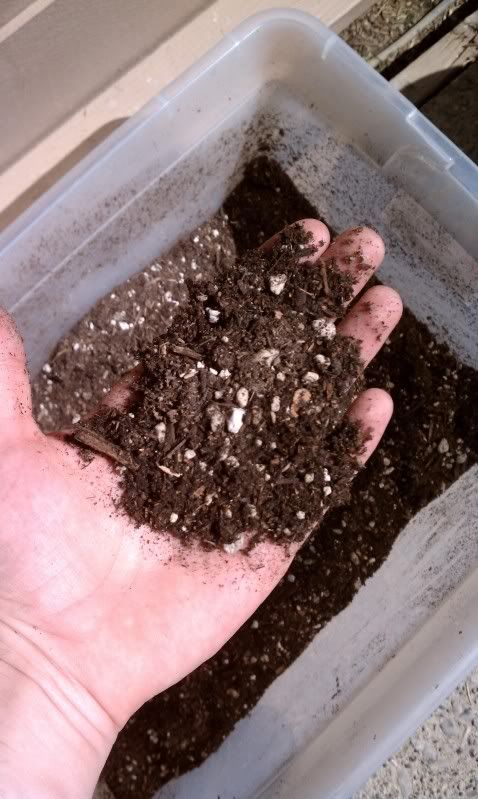 These peppers are doing better than the ones in the ground; but I attribute that to the ability to move them inside at night. The last two weeks have been a freak cold streak at what was supposed to be the start of a beautiful spring!