Removal/promotion
This Claret cup bloomed spectacularly this spring
but is now bloated and has cracked from its own
over efficiency at storing water and an abundance
(at least for a cactus)of rain this spring/early summer..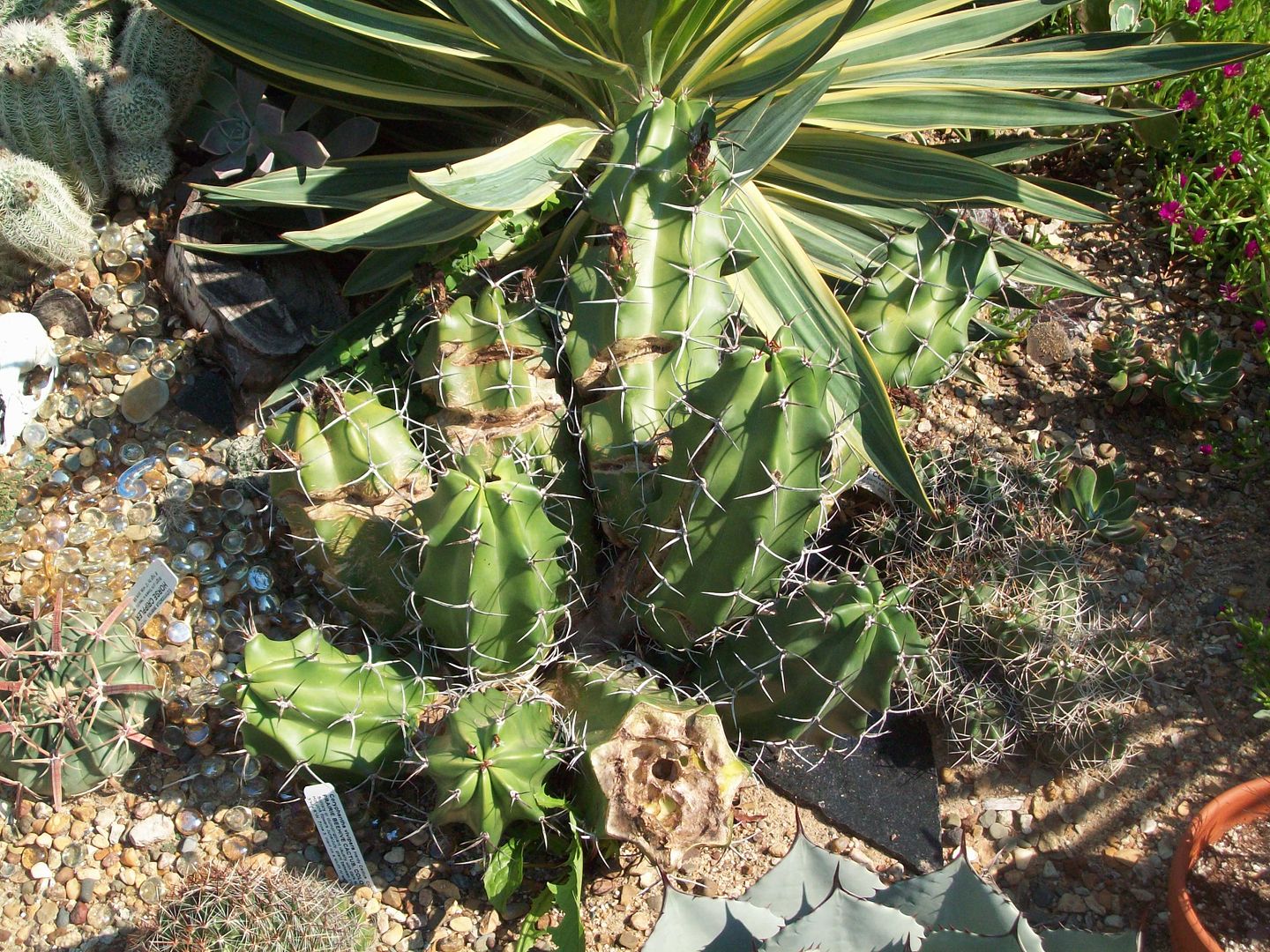 Can you even see whats coming out of there?
Someone on this board sent me this-I believe
with a Protoamericana...I think this is Green Goblet(?)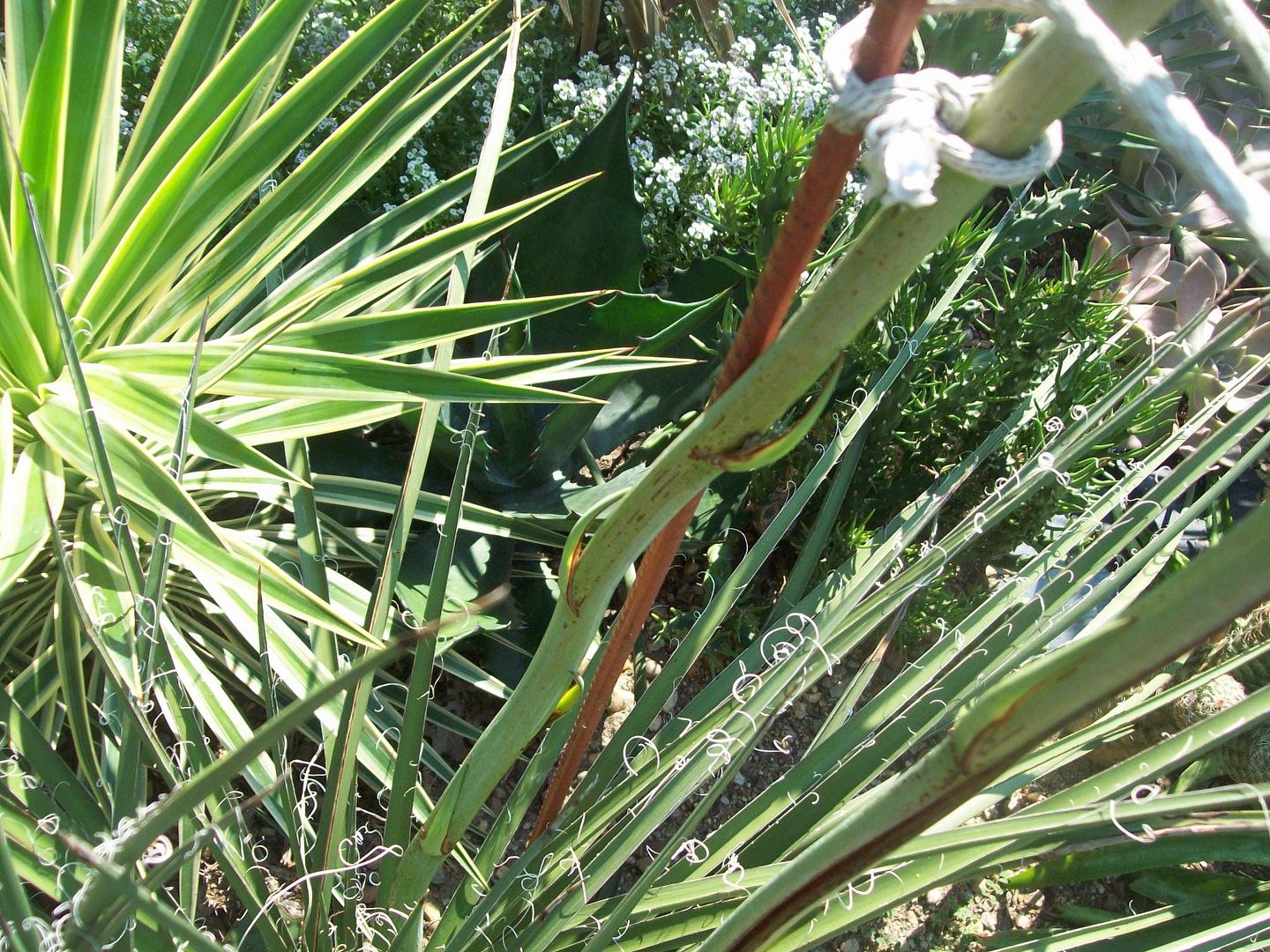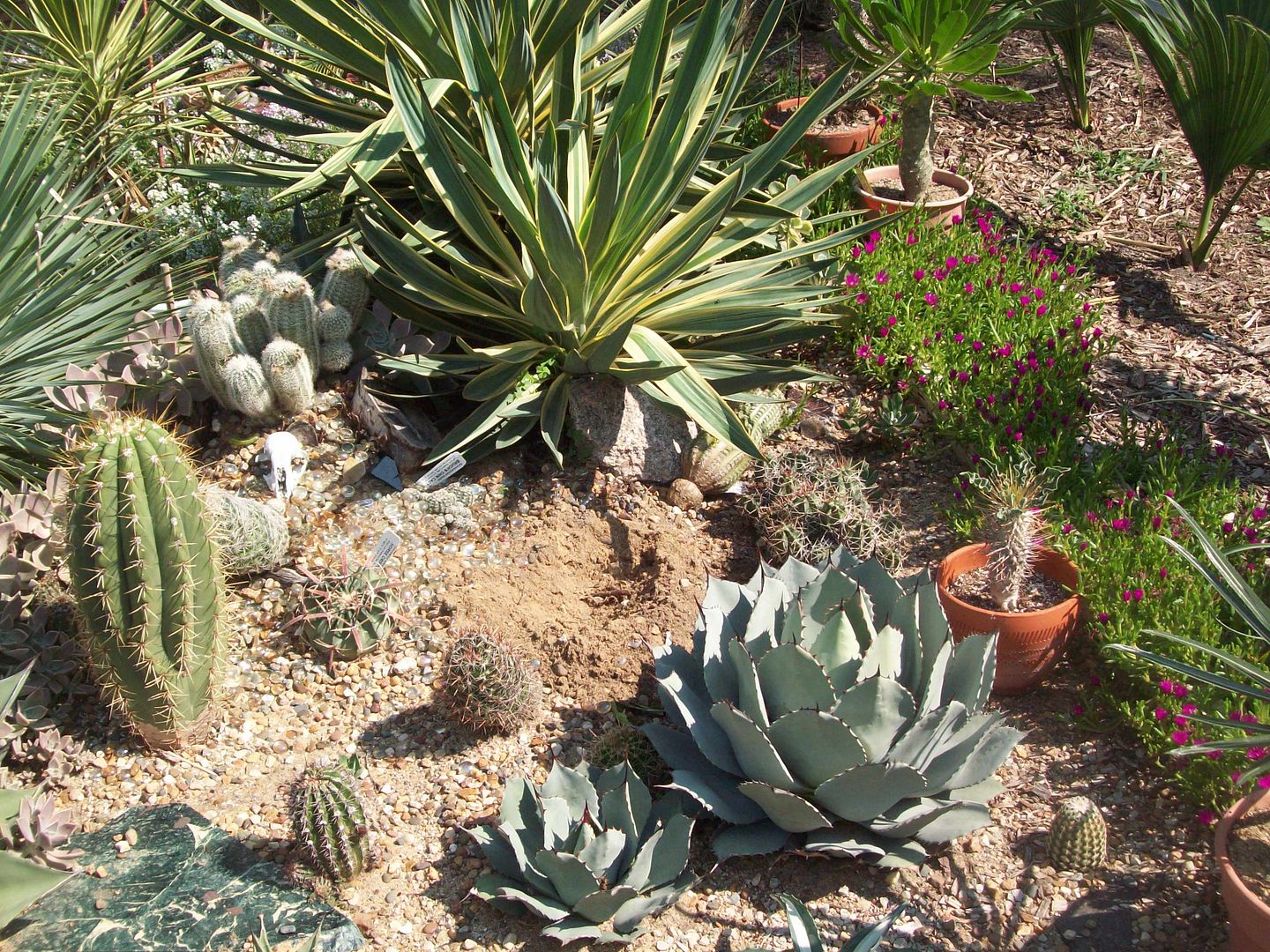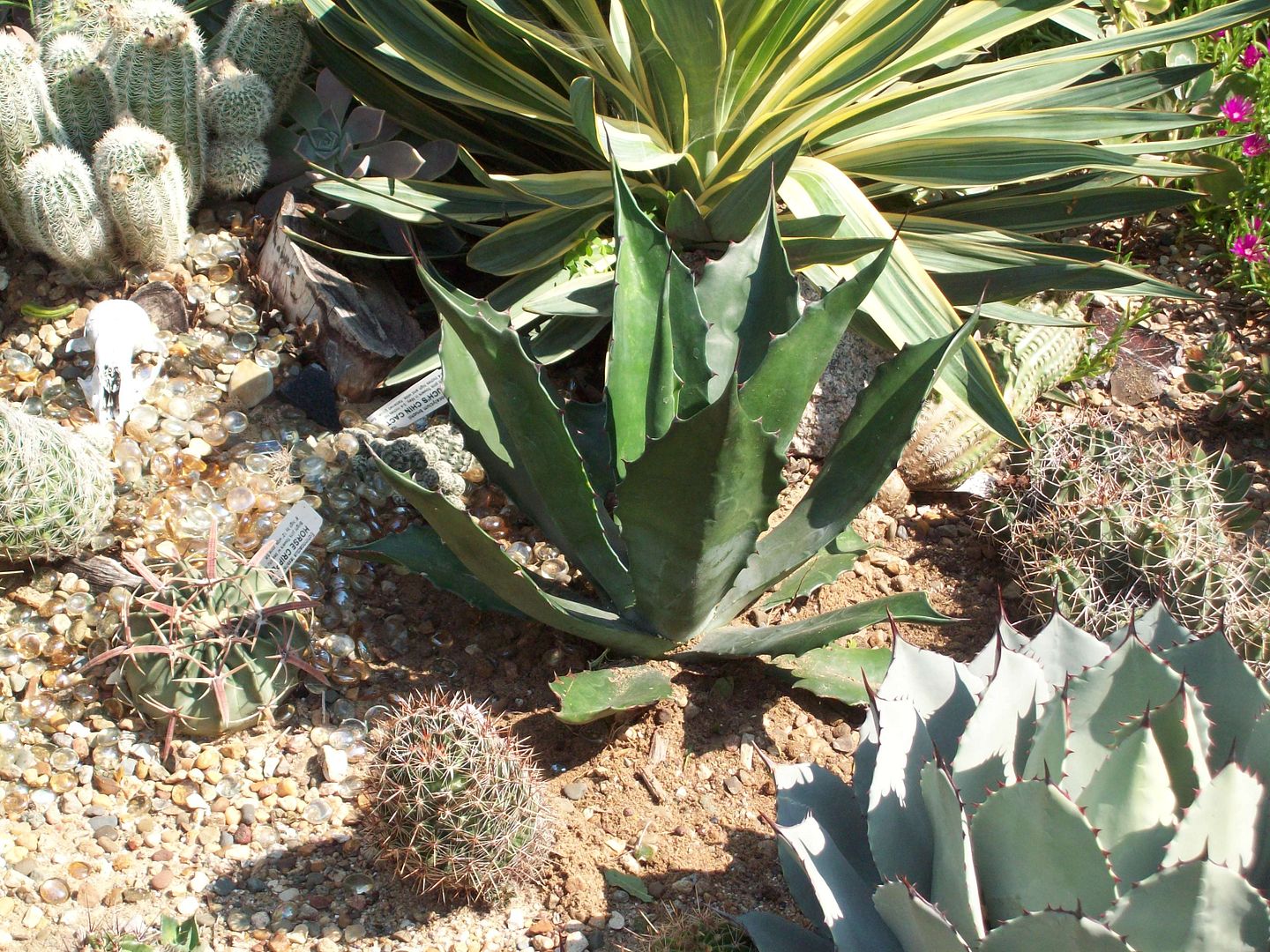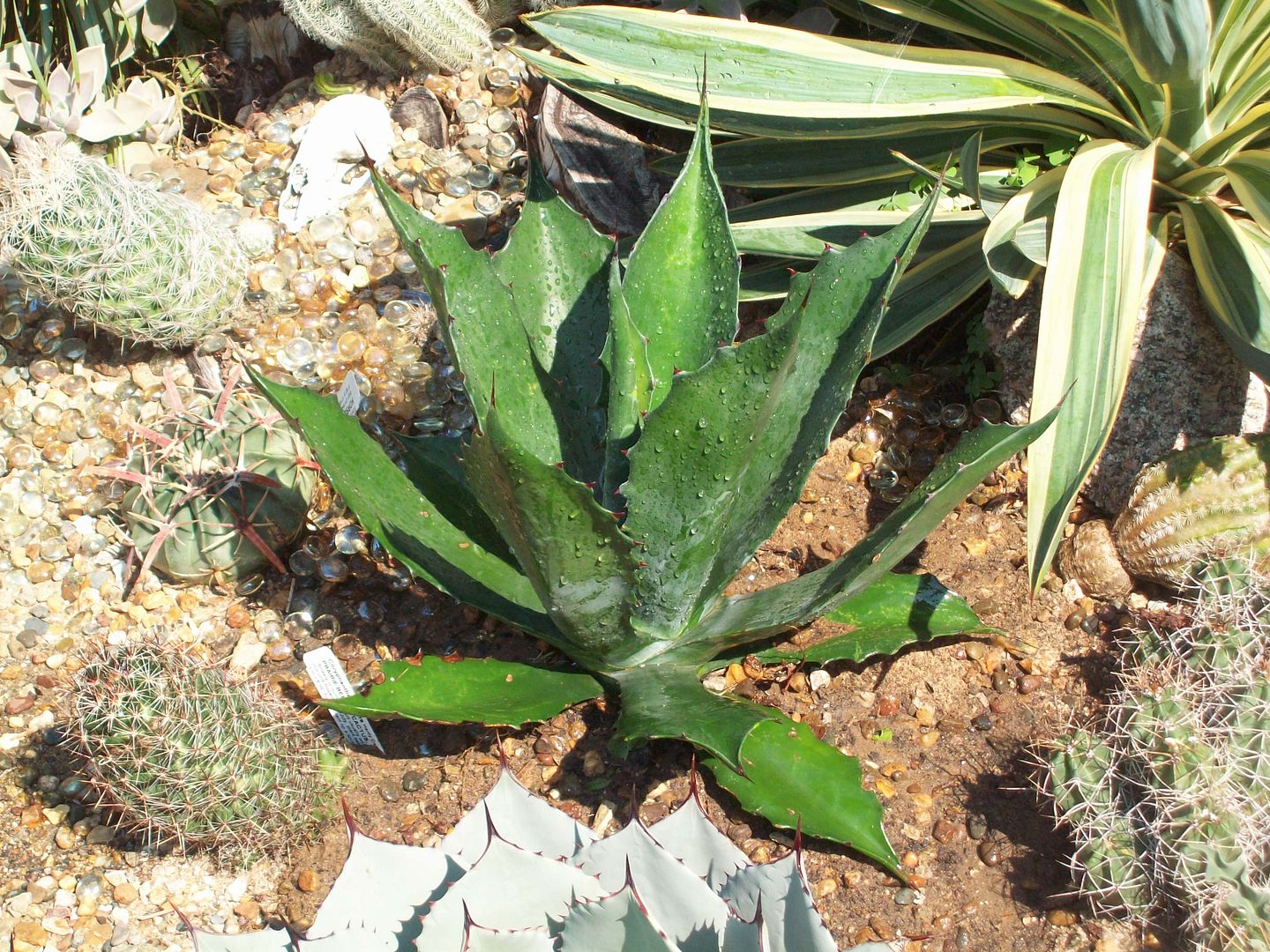 I think this Agave deserves to be showed off-how about you?
Thanks for looking