Help with Palm ID --- VIDEO --- Dublin Ireland --- Trachy???
theiss87
(7a Newark, DE)
August 11, 2011
On vacation to Ireland, I stumbled across what APPEAR to be Trachycarpus Fortuneis in several places across the country. However, the lower portions of the trunk are incredibly smooth, leading me to guess they can be/have been trimmed? MOST interesting of all, one I found is flowering.
In addition, I found a quite large Butia Capitata (Pindo) in a very protected microclimate (protected on three sides with brick walls, and the fourth might as well be as it is a large stair case.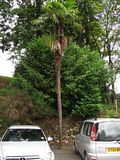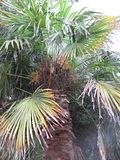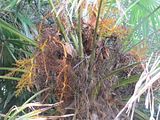 Here is a link that might be useful: VIDEO of Windmill Palms w/Clipped trunks