Found some goodies!
Phildeez
(9b)
April 22, 2011
I finally found a great nursery about 45 minutes away stocking some amazing varieties that I swooped up even though
I have no space or mix ready!! Im sure these are not too uncommon but I was very excited to be able to buy such nice plants at a nursery.
Ill harden them further over the next week as the weather warms up and I get a soil mix going.
1 of each:
Nu Mex Big Jim
Hungarian Wax
Carribean Red
Jamaican Hot Chocolate (excited about this one)
Bhut Jolokia
Chiltepin!
Thai Hot (4th in my 'Thai Hot' experiment)
Tabasco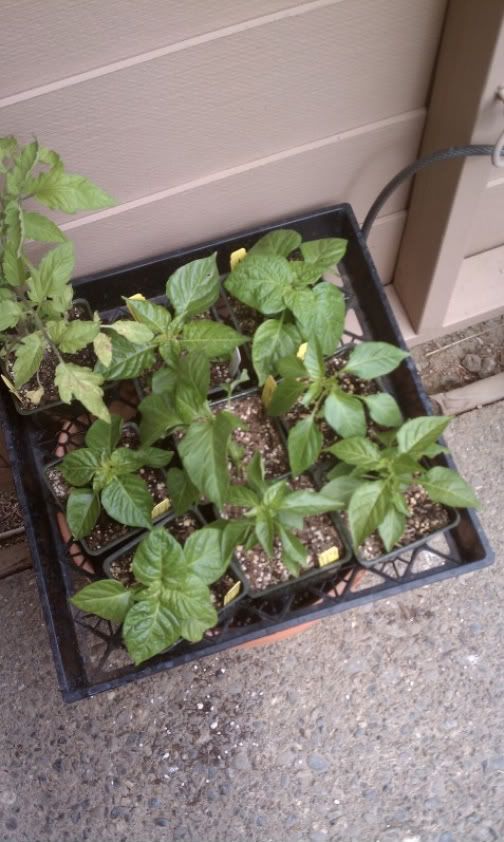 The chiltepin seems like a very interesting pepper, even if they are not very edible.
Huge plants with super tiny peppers all over them, supposedly.