Please help identify!
Hi! I have planted 8 pumpkin plants and right now 3 of them are dead. I originally thought it was squash bugs, but now I am not so sure. I have sprayed them with Sevin twice. I am also going out and killing the squash bugs that I can find. But I am only finding about 4-5 total each time I look. I have never actually seen them/eggs on the underside of the leaves or the stalk. The only way I catch them is to water them and then get them when they come crawling out at the base of the plant.
Usually what happens is the plant leaves wilt and then within a day it is dead.
These are pix of the main stalks. The boards that you see I have placed around the main stalk to attract the squash bugs.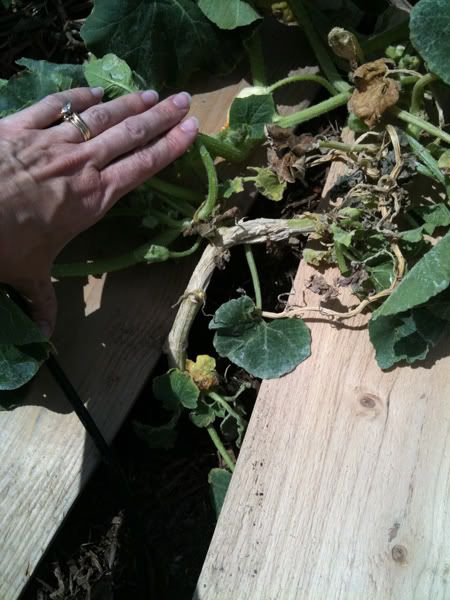 This one will be dead by tomorrow. :(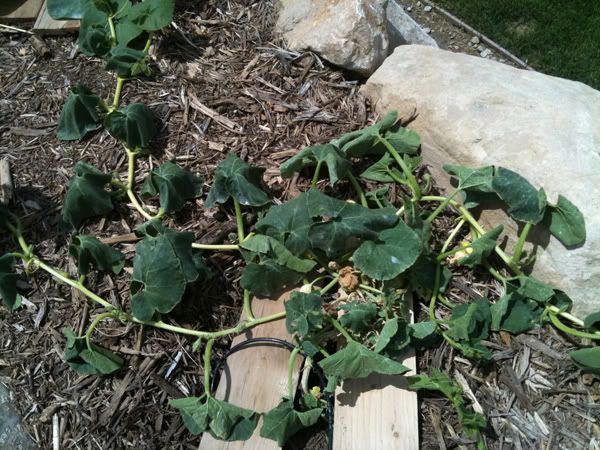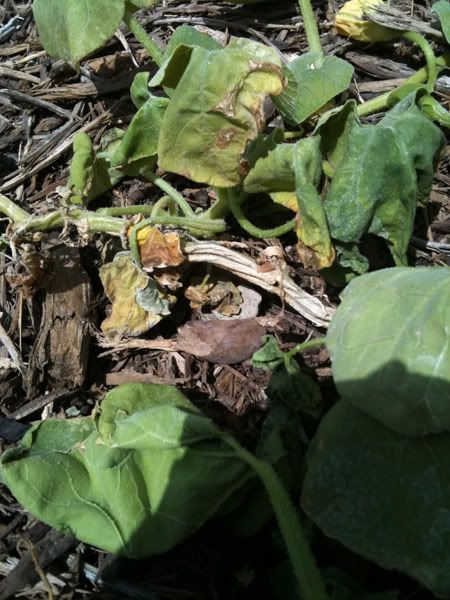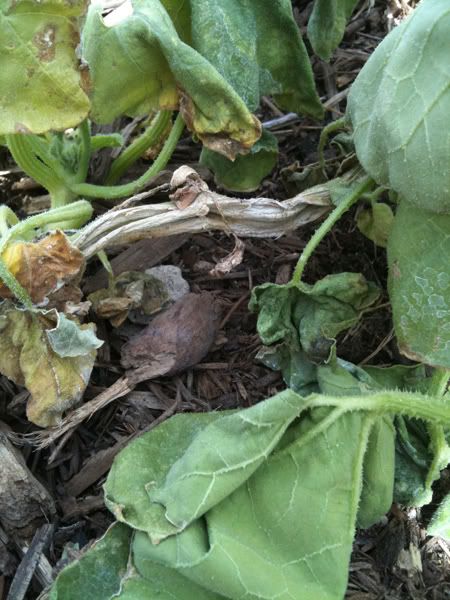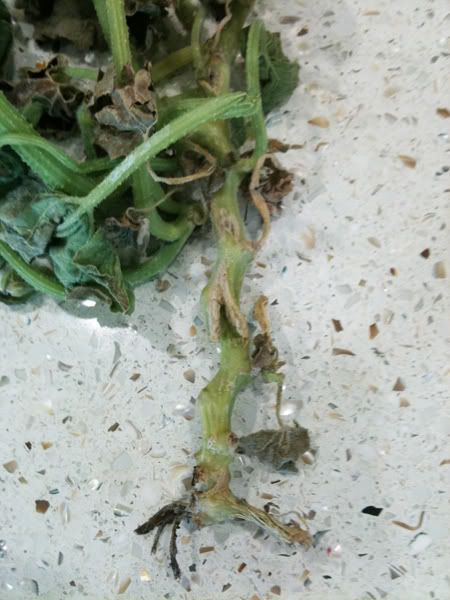 This plant died yesterday. When I was digging around the base of the plant to see what I could find and it popped right out. There were no roots as you can see.
Any ideas out there and if I have any hope left for the remainder of my pumpkins?