Abies concolor rust/parasites?
firefightergardener
(7/8)
July 18, 2012
Hello, I am a plant collector focusing on conifers and the last few years in late Spring, a strange, white flecked type of disease, fungus or insect has attacked abies concolor primarily throughout my collection.
I live in the Pacific Northwest and while we have notoriously cool and moist Springs, it has not been overly so the last few years, just cool and relatively normal rainfall. Does anyone know what this is/might be and have a suggestion?
I have tried a fungucide 'oil' in early Spring to no avail, these guys came right through as if I had not sprayed a thing.
One other note is they seem to affect the larger needled cultivars first. Some of my smallest dwarf plants show no sign of infection.
Thanks in advance!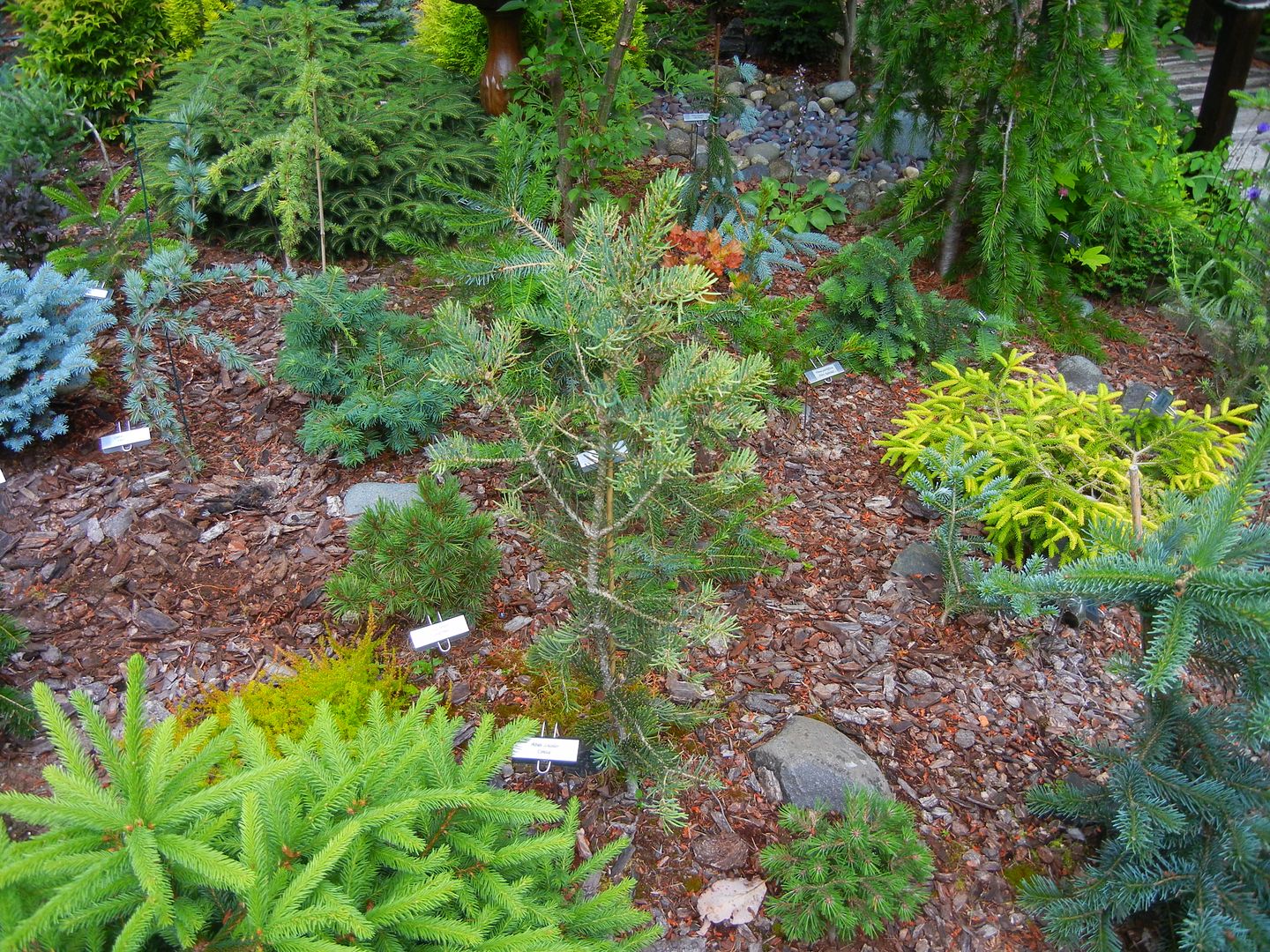 Closeup.
A few more notes: It does NOT affect older needles, just new ones which about half of the needles dry up and die and the plants struggle on, alive but not thriving.
-Will