Need to trim off some windmill fronds; other pics
wetsuiter
(7b/8a)
August 27, 2012
Like many novice hardy palm growers in the fringe areas, I never expected it to get this big, especially in just a few years. I have guests coming, so need to clip a few fronds. I don't mind pushing the jungle away, but don't want my guests to feel like they need a machete. I give fronds and banana leaves to our local florist. She loves them.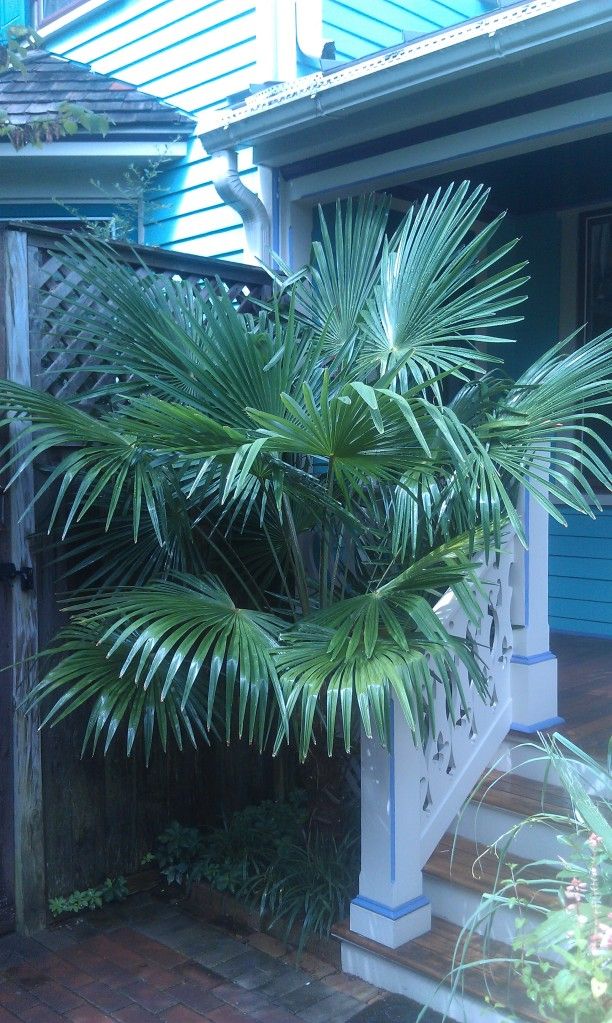 It's companion is a bit smaller because I lost the first one.
Bananas are out of control and need some leaves and pup removed. I use the leaves to wrap food in for steaming or barbecue. Particularly great for Asian seafood dishes.
This grouping of palms along the back side of the back porch are much more manageable and won't be in the way as they get larger. Still, large-leafed sabal minors would've been a better fit. But I didn't know about them, when I got started.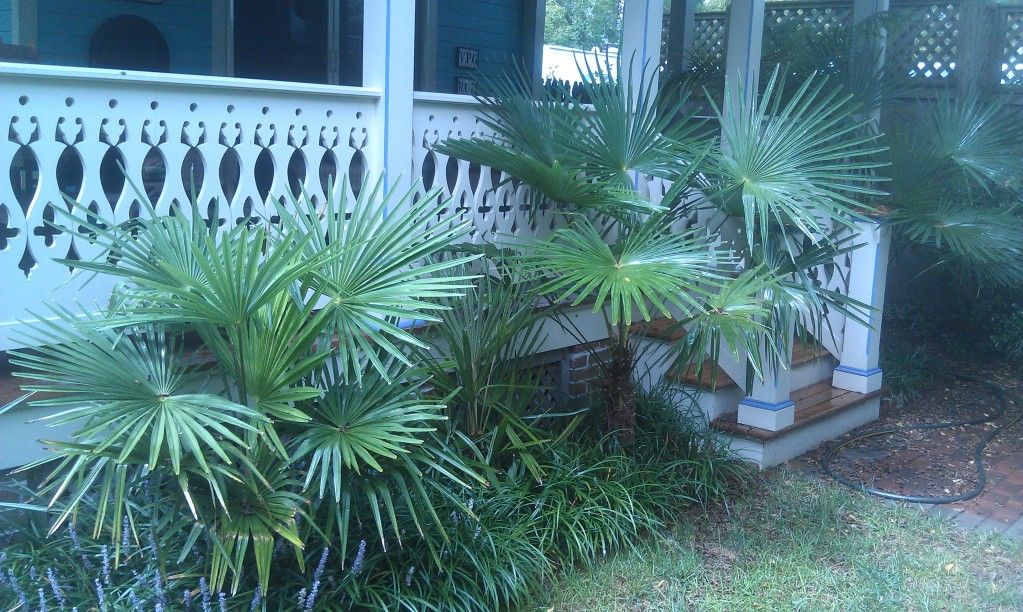 I don't know Latin names, but I was told this is a Peruvian Daffodil. They're reliable potted bloomers every summer with about four or five stalks, a powerful lemon scent, and produces baby bulbs.
Neighbors' variegated cannas. Never dug up, never protected. Biggest clump in town. Thanks for looking.