Off to a Slow But steady Start
the_first_kms2
(8/9)
May 5, 2013
Hi everyone,
This spring has been a interesting one to say the least. I have had some very old established plants in ground since the first weekend in March and all have been out of the greenhouse since about the same time. The rooters have come in and out a few times but that's not such a big deal. I hope everyone is getting ready for a great summer. Here are a few pictures I have taken mostly today but some from early in April.

A 2 year old Samoan Fluff which got roughly handled in some weather late last year. Hopefully it will branch out from the cuts. Its in a new planting bed i put in last month.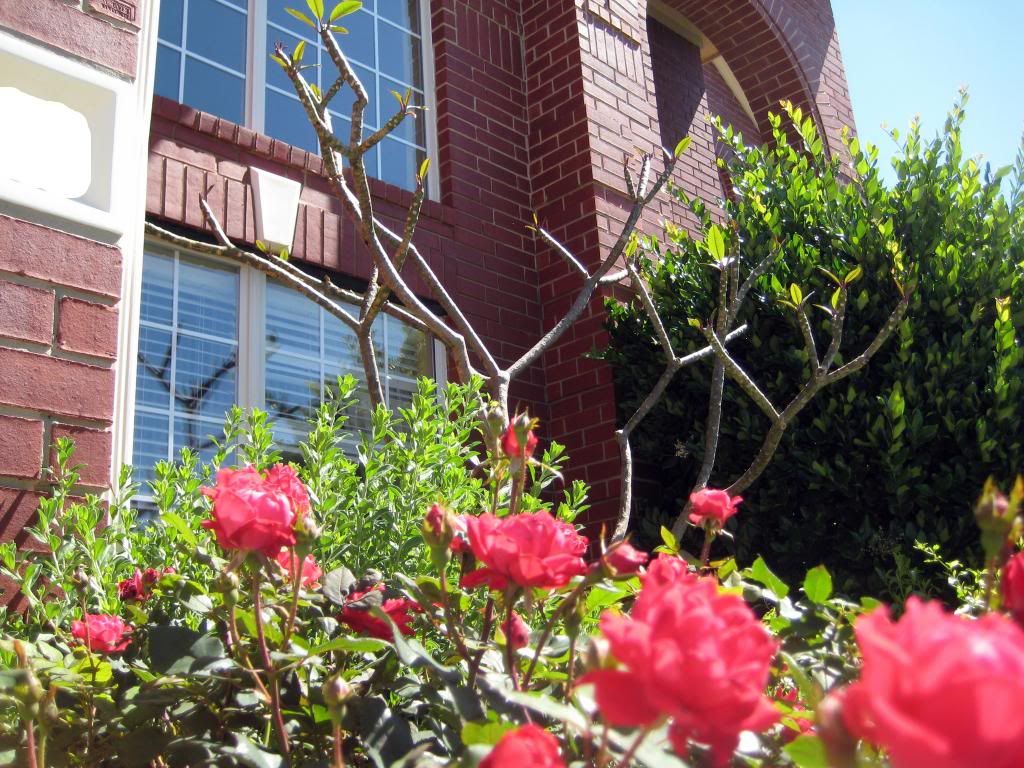 My Heavily pruned Lei Flower in the front garden.

Dean Conklin and Mexican Honeysuckle a few weeks back. I have to move him to a spot with more sun.

Royal Hawaiian with blooming Bouganvilla and Jasmine.

Two of my older Celadines in the late afternoon shade.
An Observation: Does anyone else notice a delay in tip growth when there are seed pods? Look at the difference between these branches. The far one actually has an inflo hidden by the leaves.


The Grove of Smalls.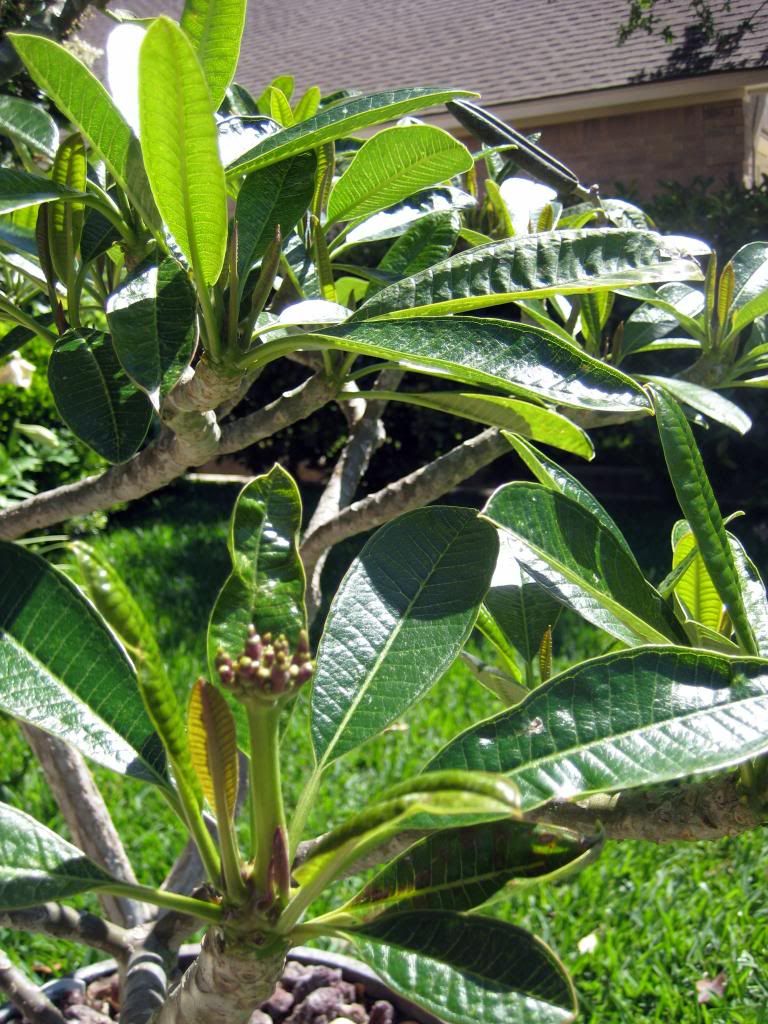 My DSP which also was heavily root pruned this year. Its a bit slow to start but is now pushing out new growth and inflos.