B.Eriospatha and friends...
The blueish coloration on the petioles of this B.E.
are breathtaking even at this small size...
hope you can see it.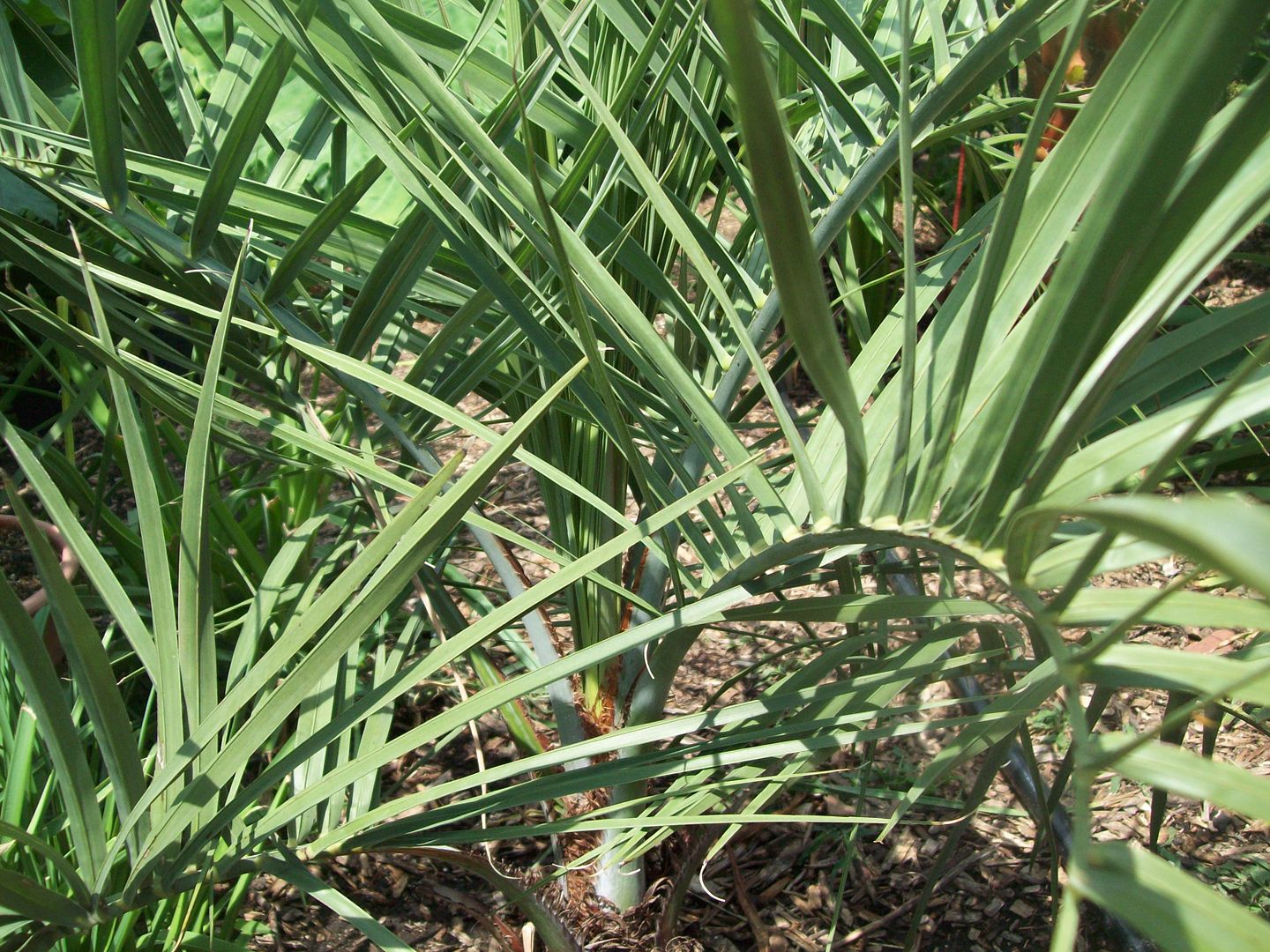 Some other blue stuff...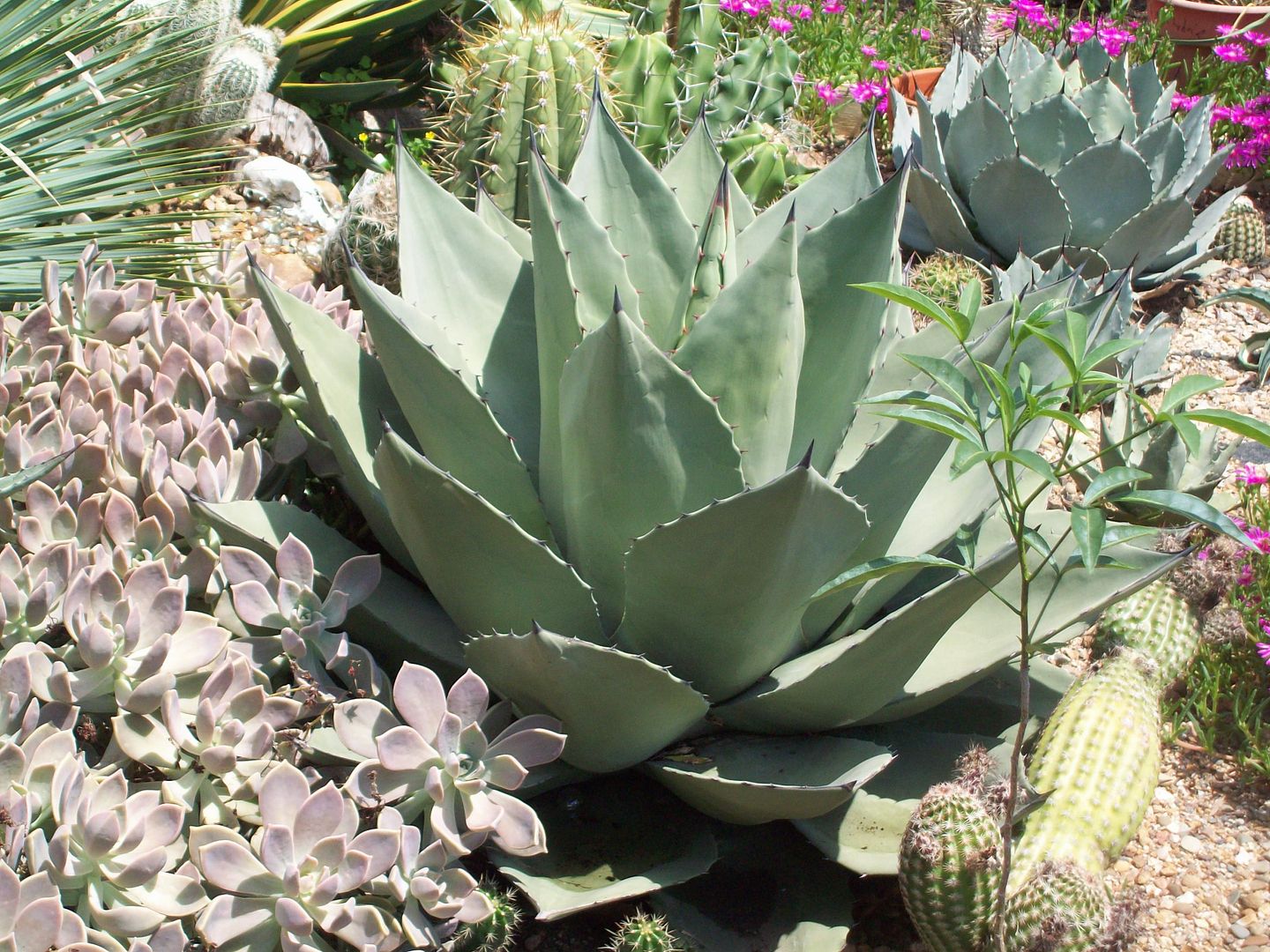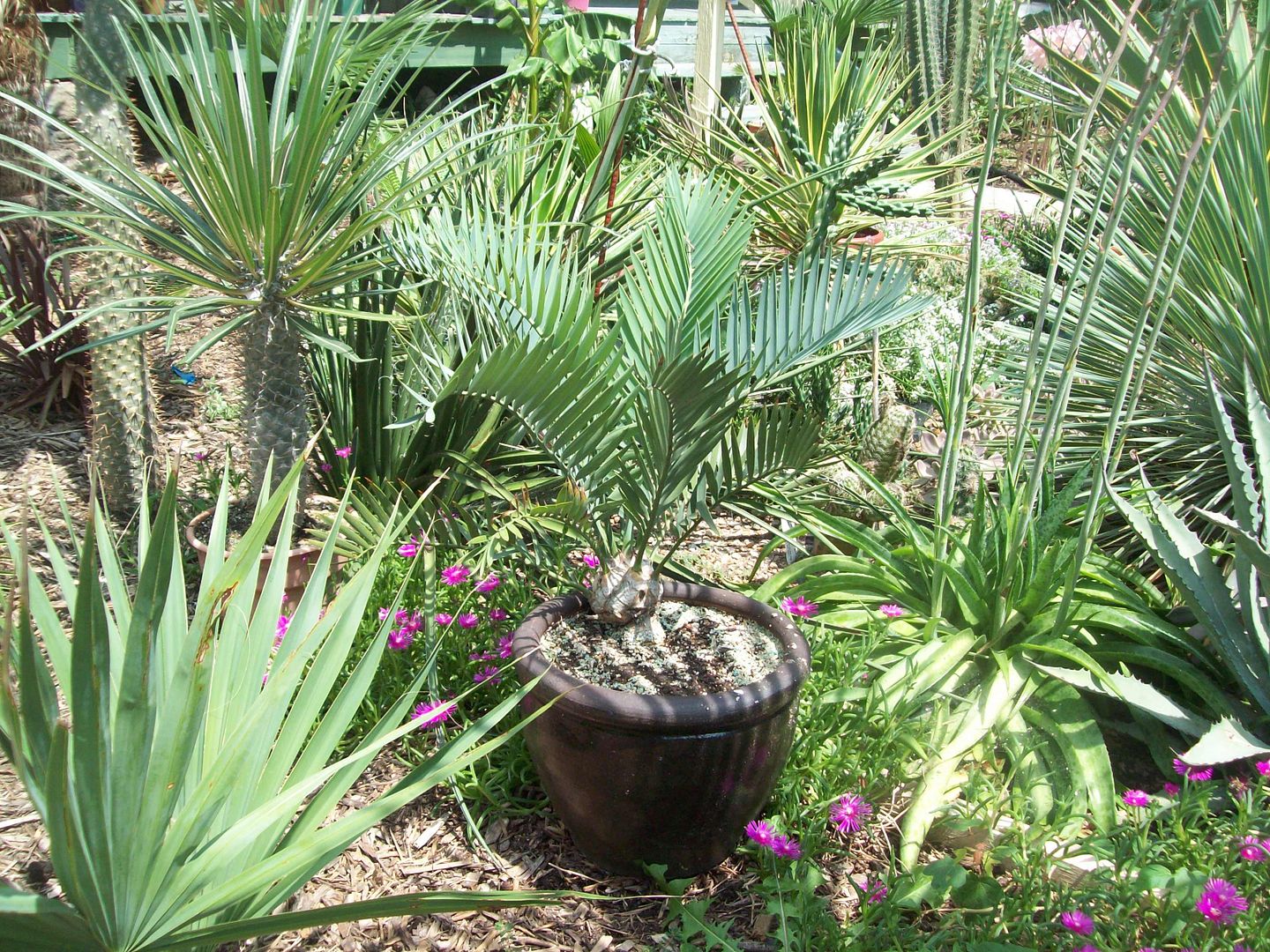 Really love these E.Glaucum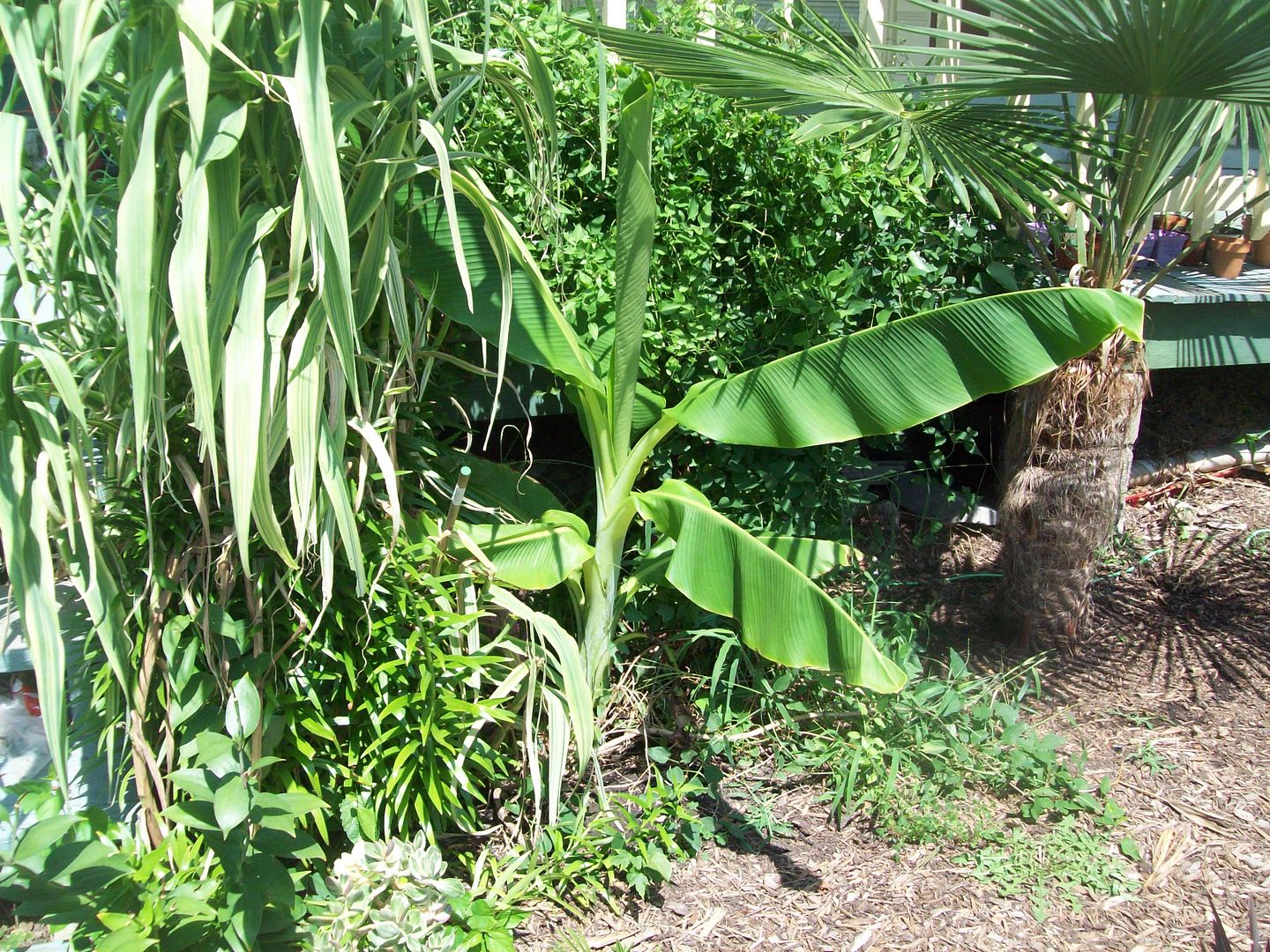 Check out the A/Konjac next to this car for scale.
I think the foliage must be over 5' across by now.
My red trunked Castor palm...
oops,I did trim some of the palms...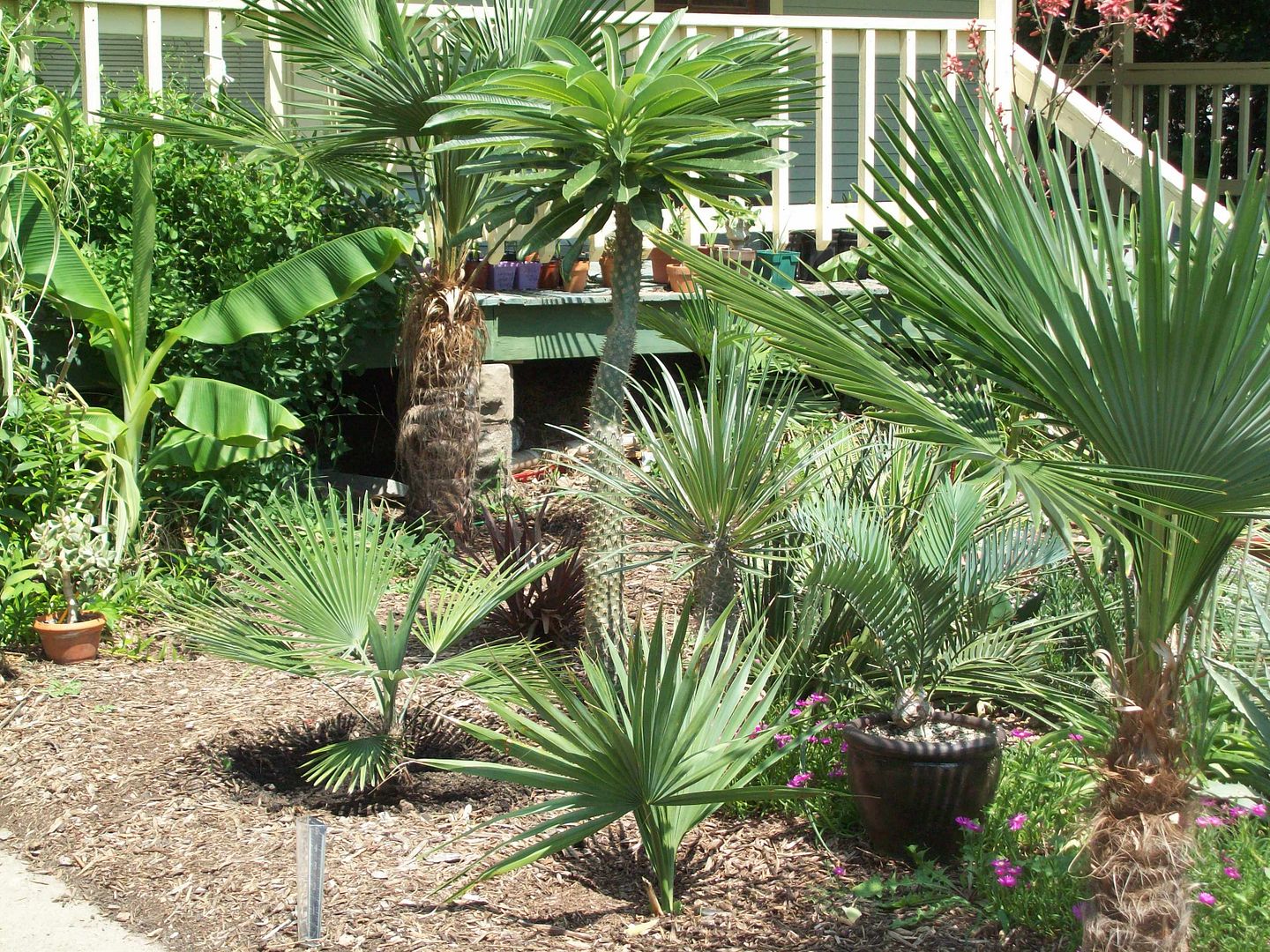 As this Sequoia is now towering over me,I can't help but think it really is on its own now.
Thanks for looking-