Could a squirrel have done this ?!?
sleepy33
(5b KS)
July 10, 2010
Hi all. I live in an older neighborhood with tons of huge, mature trees. Hence, we have a ridiculous squirrel population. They frequently will dig around, in the ground near new (or not so new) plantings, in my large pots, etc. In my side yard, I have planted some foxglove near the base of a tree. Earlier this year, they had messed with these, in this area, a bit, but not excessively. I hadn't walked through the side yard in about a week, it's been very rainy, but when I walked through today, I saw this: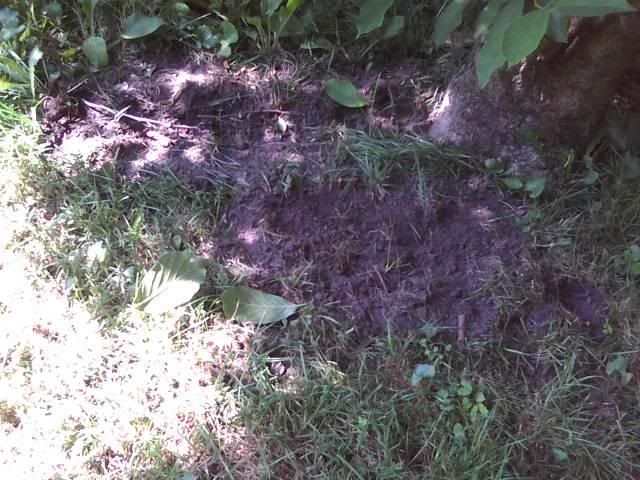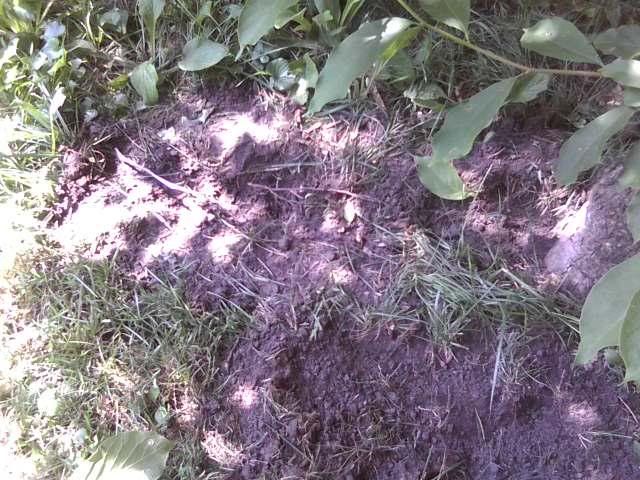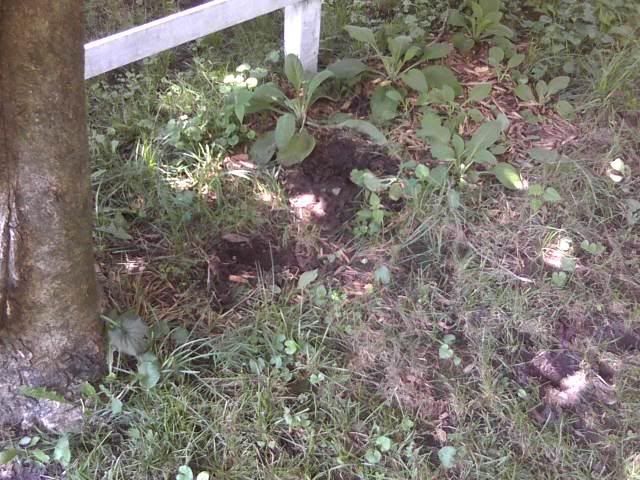 The largest dug-up area is the weird trench-like spot in the first photo; it's probably 2 ft long, and several inches deep. The other spots are more round, but still much bigger than anything I've ever seen squirrels do. Is it even possible that this is the work of a squirrel? If not, what could it be?