Butterfly bush.. visitors etc
I really love the flowers on these B-bushes...
they seem to glow whether in shade or sun.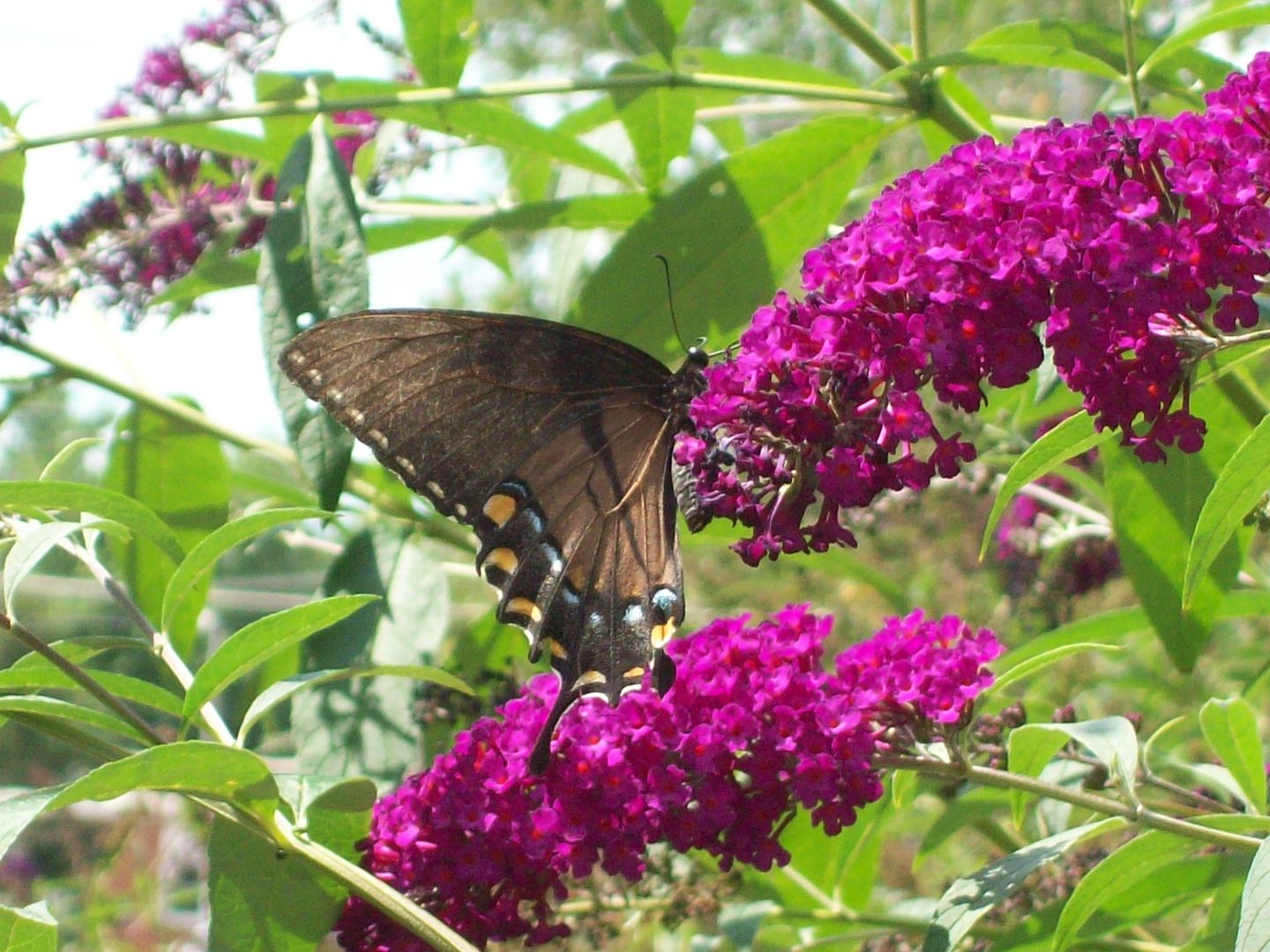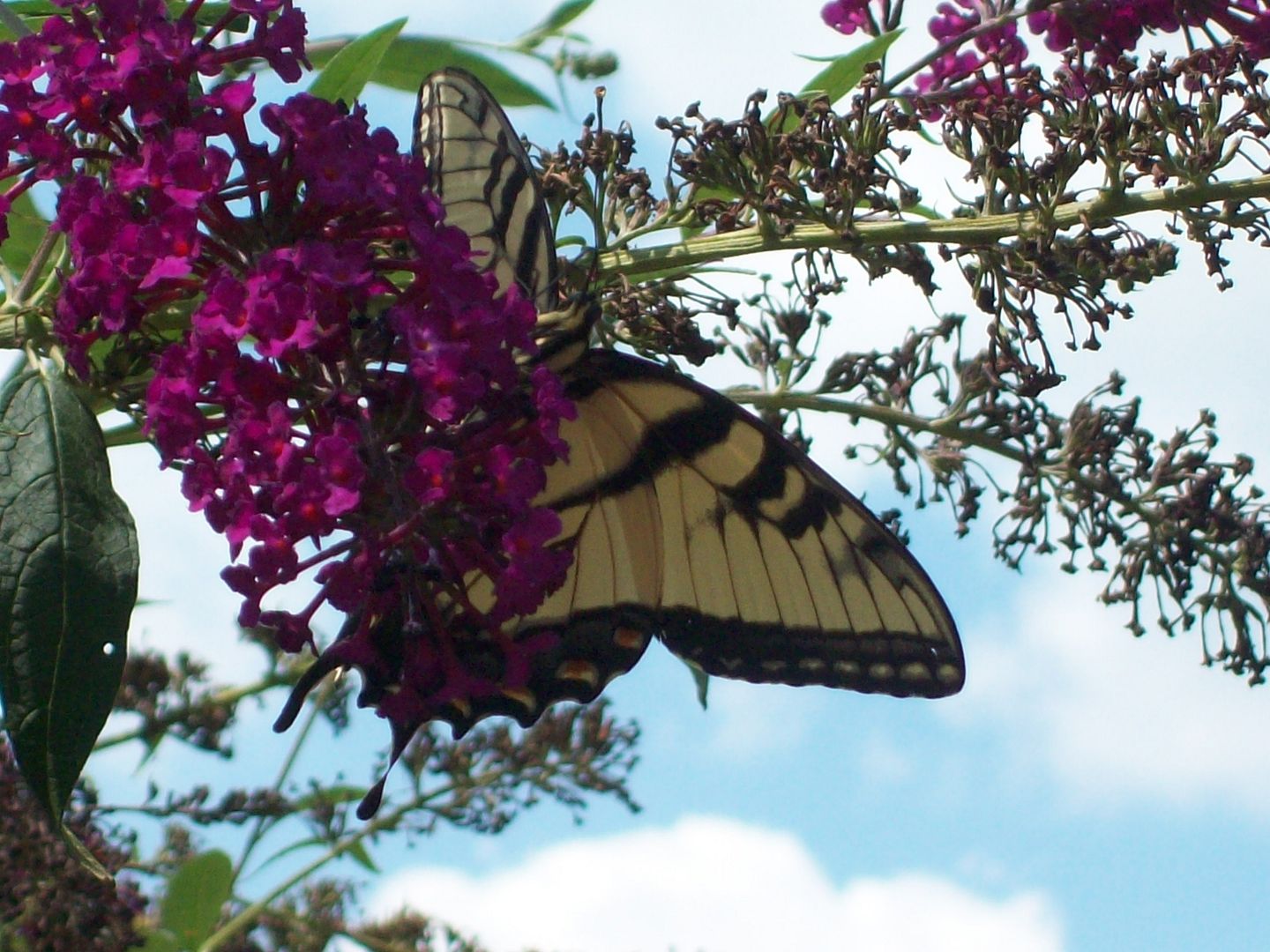 East to west
This A.Konjac is almost 6' across - yardstick on top
T.Mart
New Zealand Castor..awesome purplish color.
T.Tesan
Check out the yardstick on the tallest Castor's leaf,the leaf stems are almost 3' the leaf is
3'+
Thai giant leaf in there...look at the yardstick again,this thing is maybe 9' across.
You can also see what looks like a flower sheath coming up(in the last picture)...more on this tomorrow.
Look how tiny that yardstick looks,
thats the smaller leaf too-LOL
Flower sheath in the middle?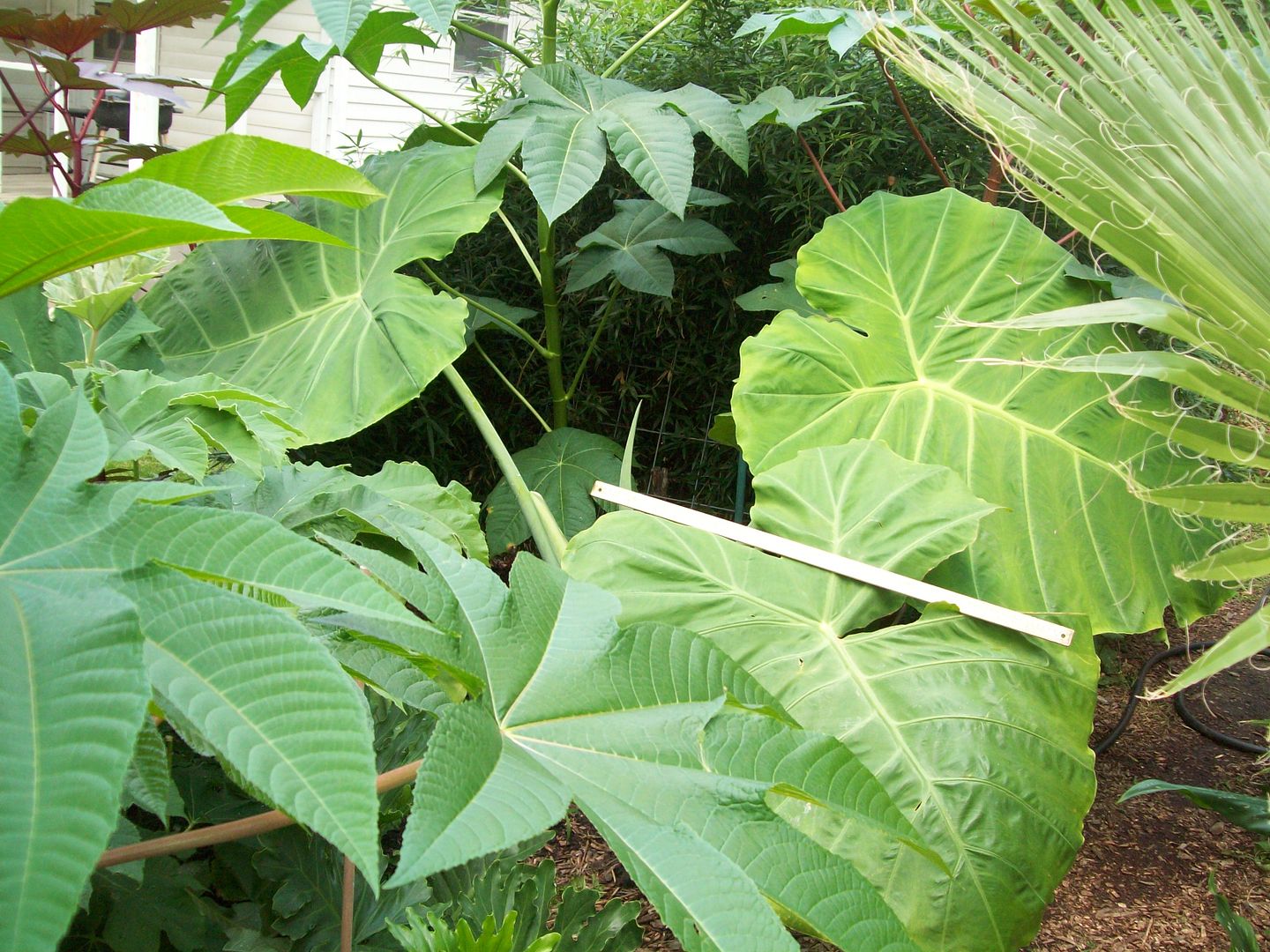 Thanks for looking!