This year's pics of outdoor palms, zone 4
arctictropical
(Z4)
September 20, 2010
Here's 3 pics:
The Trachy is now at least 14' tall, still growing like a weed.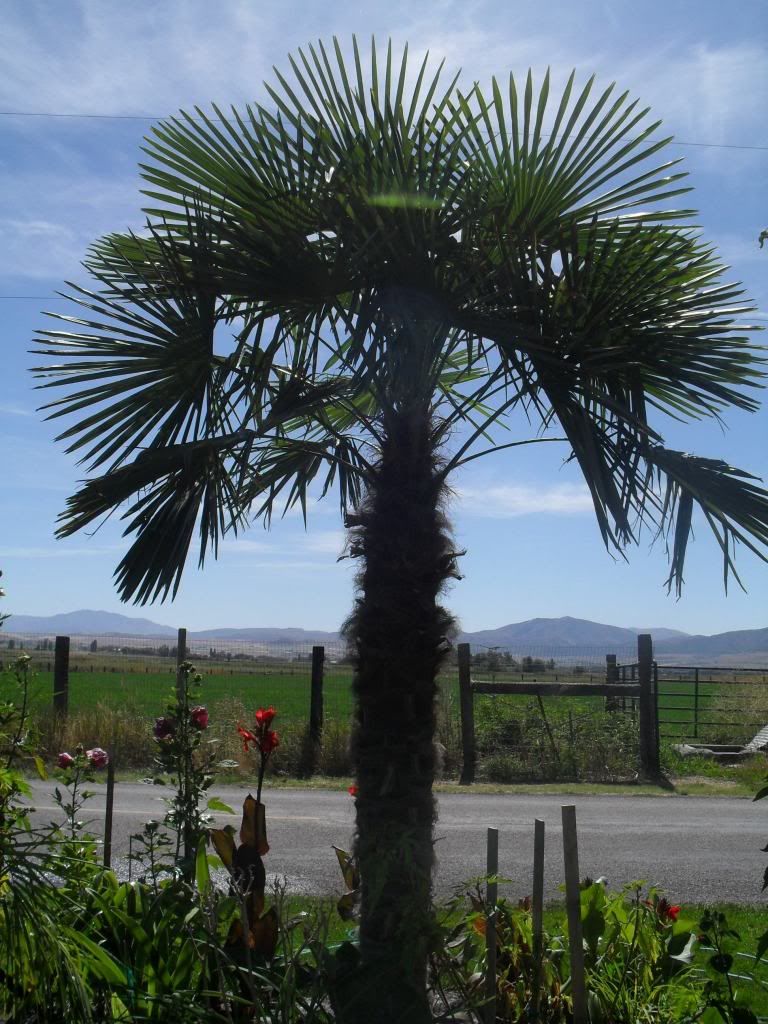 Here's my new Washingtonia, outside for just 2 years. It's growing faster than the Trachy. It's now 5-6' tall.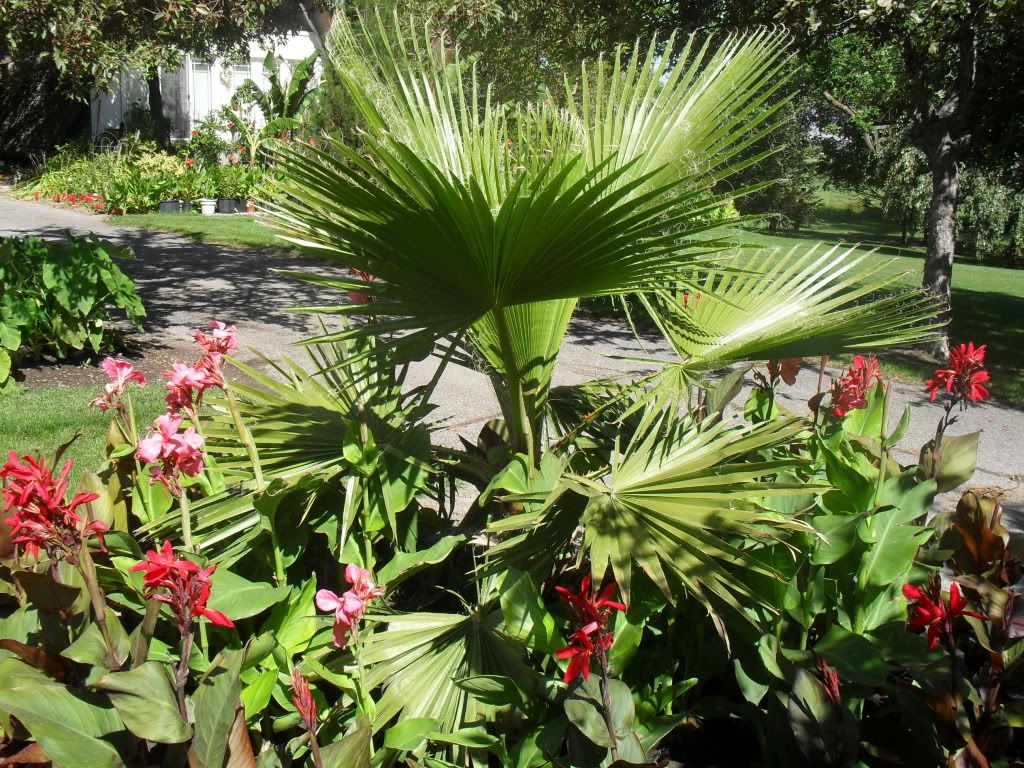 Here's the grand daddy of the group, a slow growing Med. Fan Palm that's been outside for 18 years.