Butia palms and more
butiaman
(8a Douglasville,GA.)
September 25, 2011
I've been meaning to post some pics.of my Butia palms,but I dont have much time nowadays to do much of anything.I do still read everyones post and even get to respond to most of them.
Greg you asked me awhile ago to post pics.of my Butias.Sorry it took me so long to get them posted on here.There nothing special,one I had to trunk cut.I threw in some other pics.also,enjoy.
7gal.B.yatay
1gal.B.yatay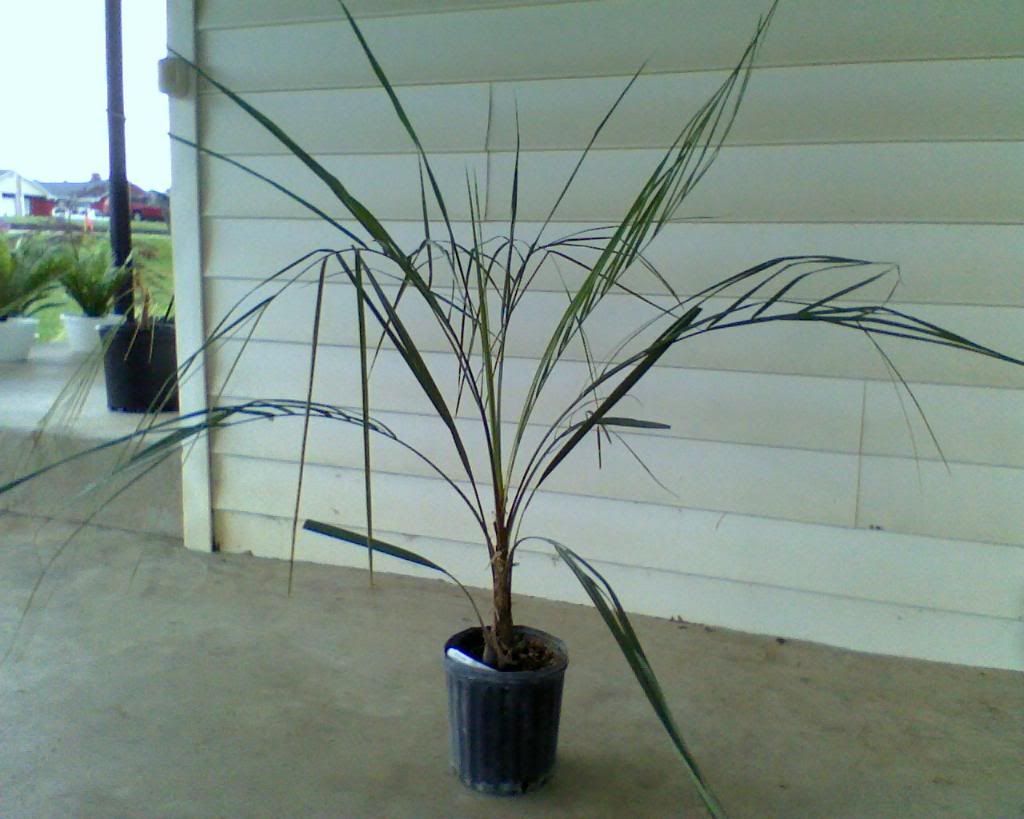 Plant tag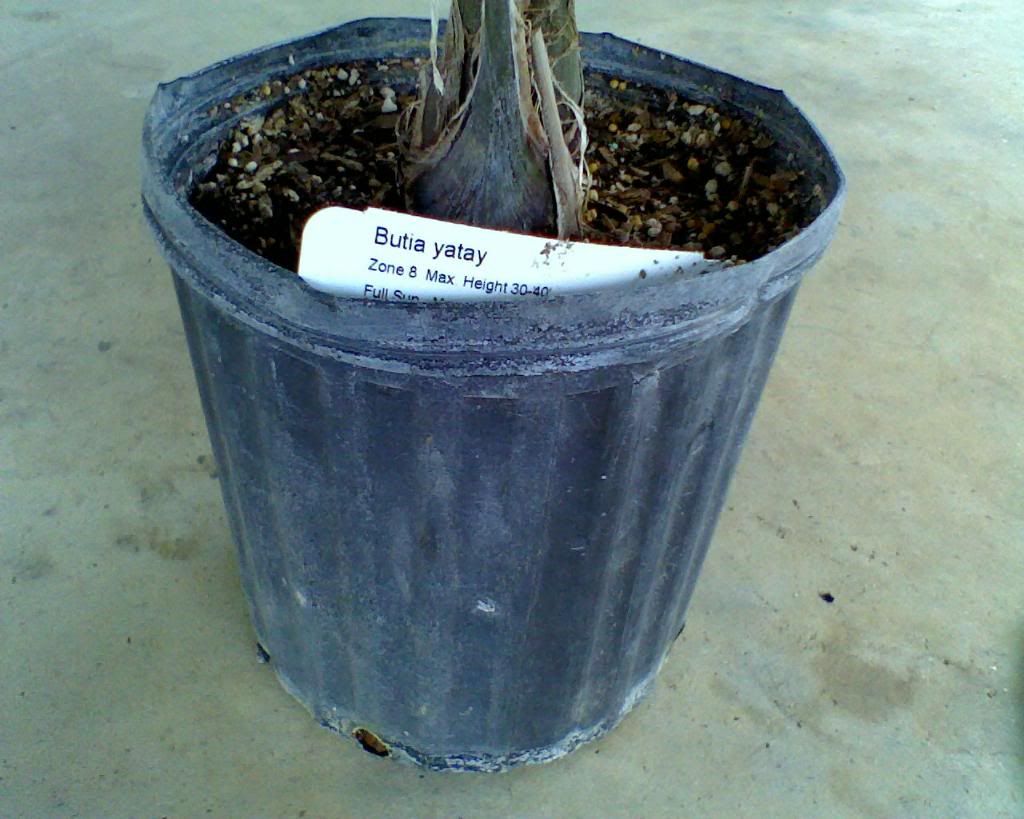 This B.capitata survived winter with very little damage.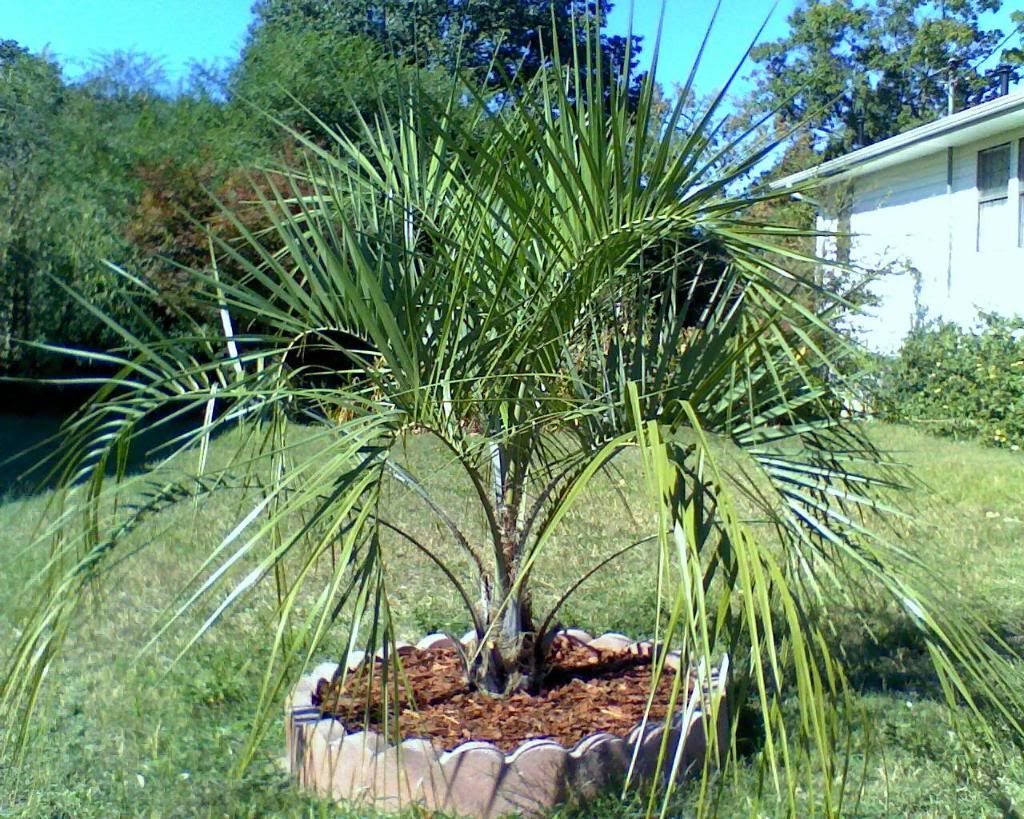 This is the one B.capitata I had to trunk cut.I think it made a great recovery since it didn't start growing till June.
This is a 15gal.green Med.fan palm.I love it from this view.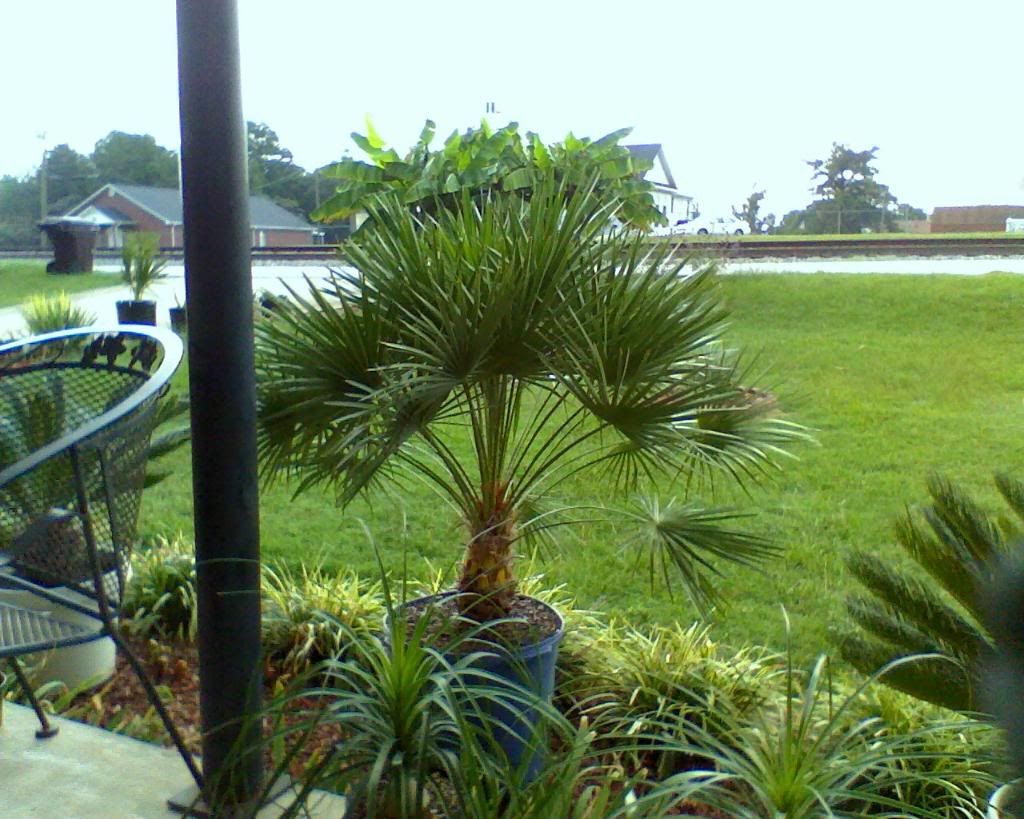 5gal.T.princeps.I brought it in because I just planted it today and the temp.is *55f tonight.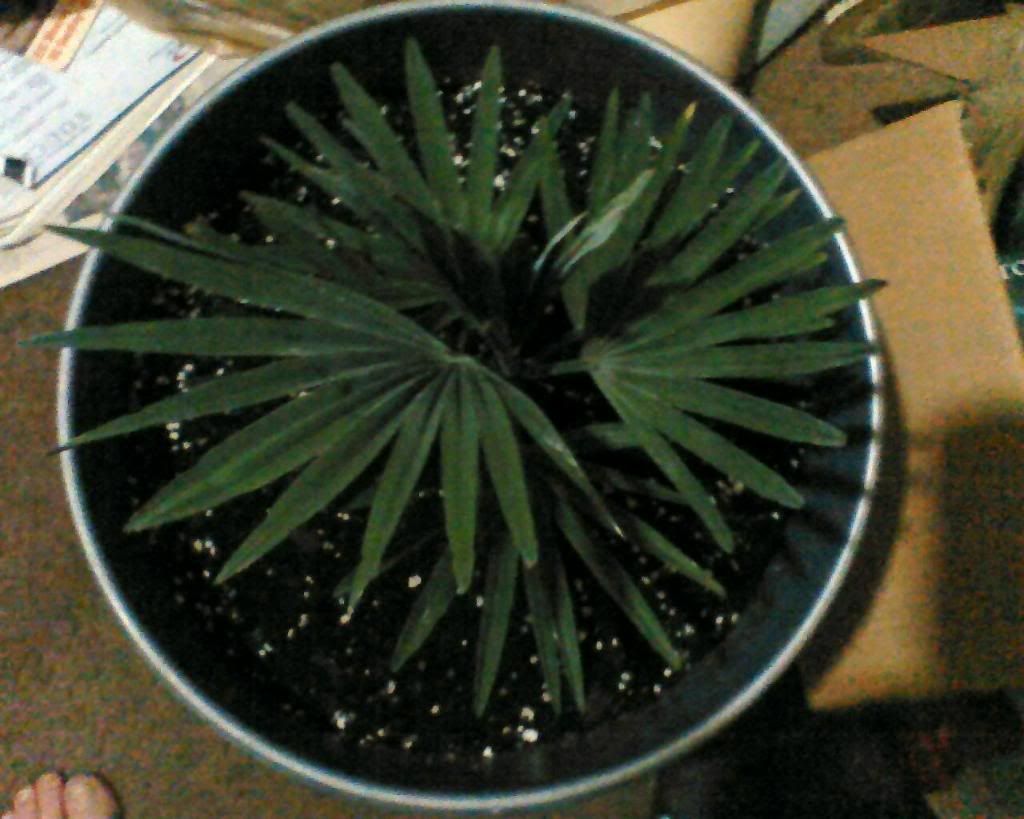 Does anybody know the name of this Agave?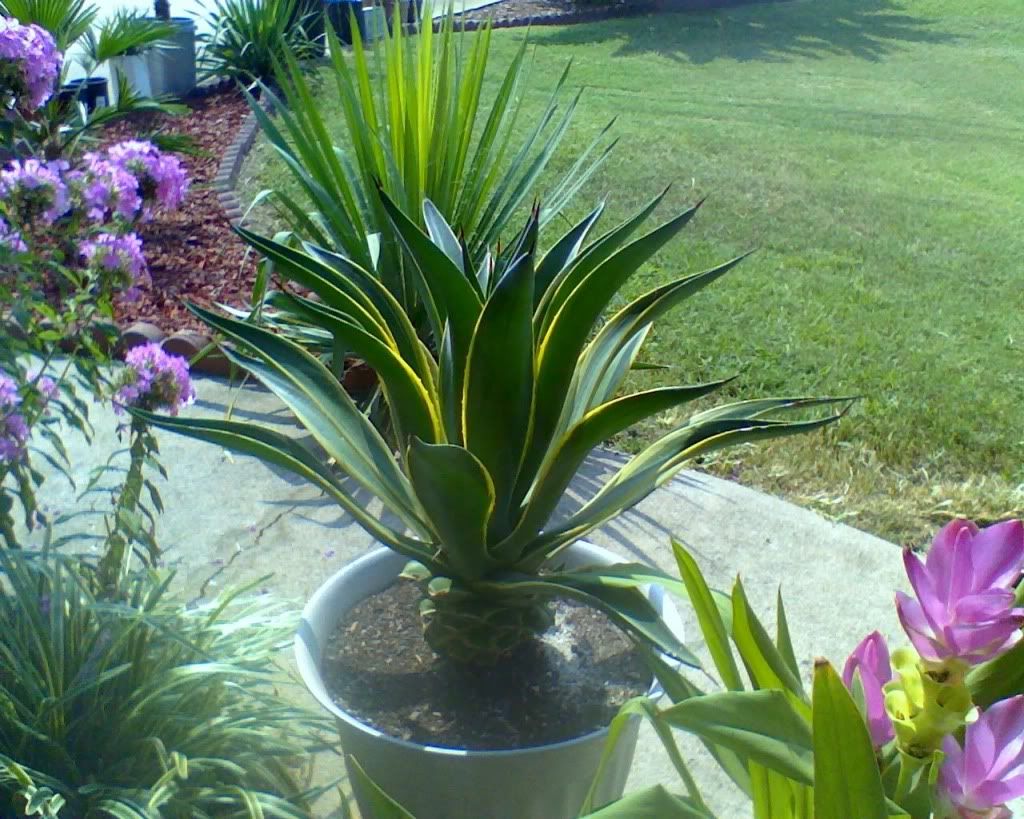 I know it's not a palm but I love the look of these Japanese Maples.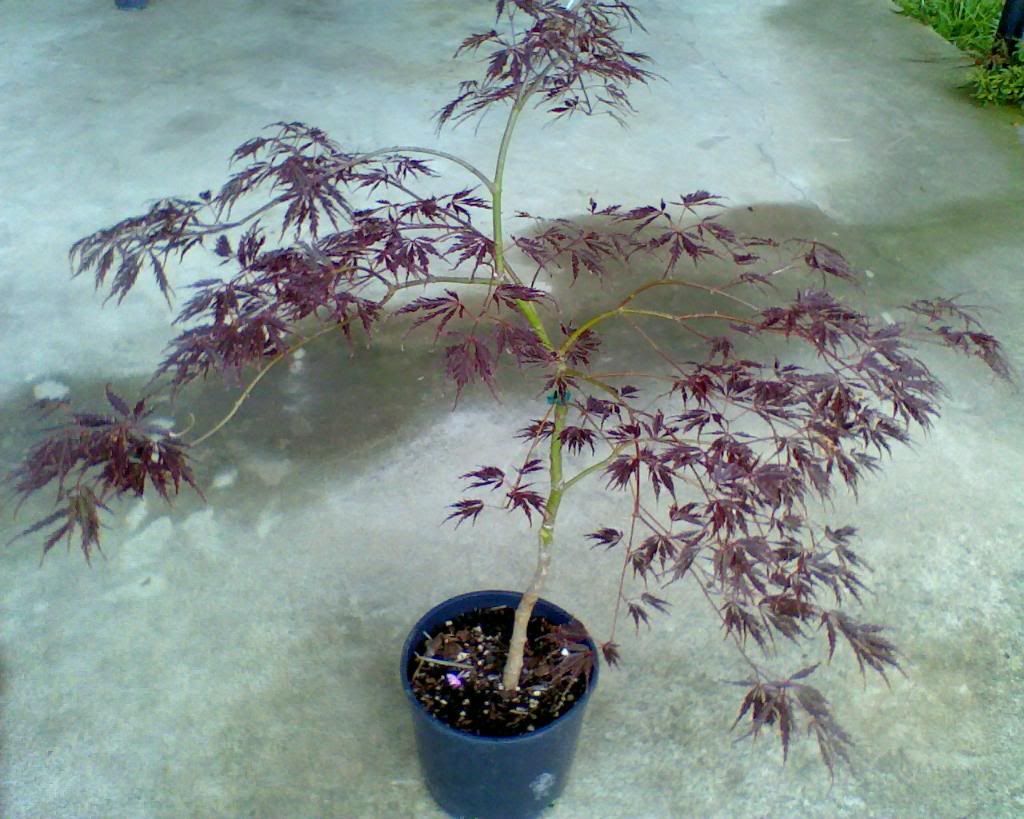 Some of the potted plants I got last week and some I got this week.It's to late in the year to plant them now,so they will get planted next spring.I hope everyone liked the pics.
Randy