Bean leaves - Blight? Rust? ID help please.
themajorlift
August 1, 2010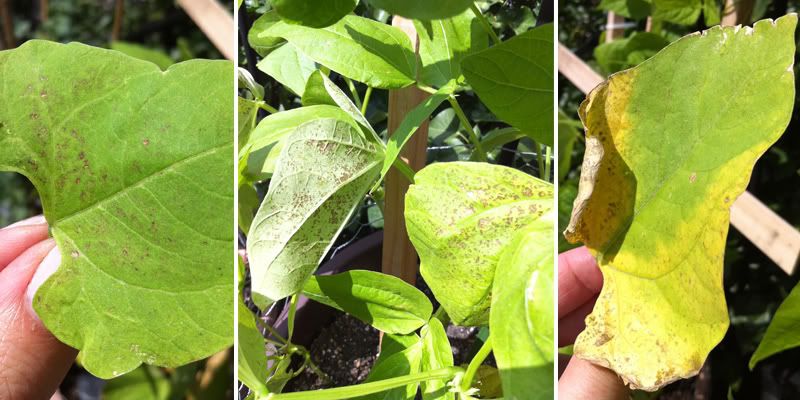 Tiny dark spots appear on leaves and then they slowly turn yellow and crumble. Doesn't seem to be from insect damage. Plants are pole beans planted in SWC on a deck.
I am removing the leaves and stems affected, currently only on the lower leaves of the plant. I have sprayed twice with Ortho EcoSense Garden Disease Control (a week apart.) HD & Lowes are my only easy to access places to buy garden supplies (other then online.)
I'm new to gardening and this is a late pole bean planting. Lost the first crop before it flowered to psyllids (got bug ID help from this forum.) Planted these in hopes of getting some beans this year.
Is there anything I can do to stop this from spreading to the rest of the plant? Should I keep spraying with what I have or try another product? Or is a lost cause? Thanks!