First time poster here!
DaMonkey007
(10b - Miami)
May 24, 2012
Hey Y'all,
I've been lurking on the forum for a while now, soaking up as much information as I can and I figured it was time to introduce myself.
My name is PJ, I live down in Miami...I know, I know....poor me, right? LOL. I would say that this is my first year being serious about growing and fully dedicated to my garden, although I've tinkered for a number of years with no real direction or measurable success. I got started over on the Container Forum, where I learned about building properly aerated free draining soils, watering techniques, and fertilization schedules. I certainly have learned alot, more than I thought possible in that amount of time...which I can attribute mainly to my conversations with Josh, who has been so generous to me with his time and knowledge. Shout out to Josh!
Anywho, on the pepper front. I'm currently growing 2 plants each of 3 very basic varieties in a 5-1-1 mix: Jalepeno, Hot Cherry, & Habanero - although after learning so much about the world of chiles from y'all I'm getting ready to order some more interesting seeds to start, but for now.....
This is pepper alley, I'm please with how they are coming along, especially for my first real crack at chile growing...the eggplants in the raised bed are also doing quite well.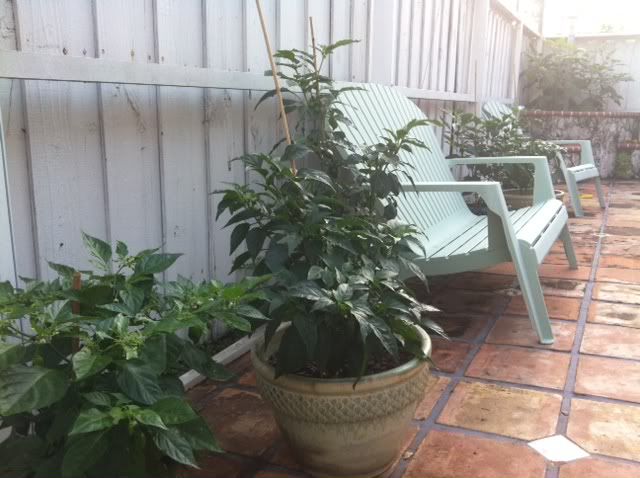 Close up of one of the Jalepenos, I've harvested about 2 dozen green guys from this plant for everyday cooking - there are at least that many currently set on the plant, if not more.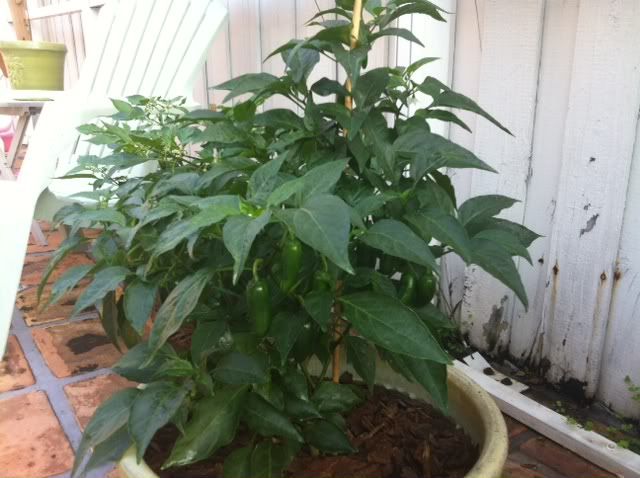 Close up of one of the Cherry's, I haven't harvested many just yet, but I'm getting ready to pull some reds and greens off for pickling this weekend.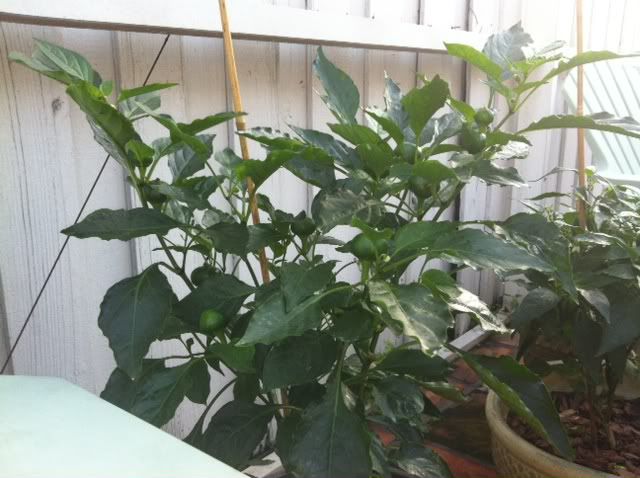 Hands down the Habs have been the most successful. Both plants are loaded with pods, and I've harvested probably 2 dozen ripe peppers up to this point.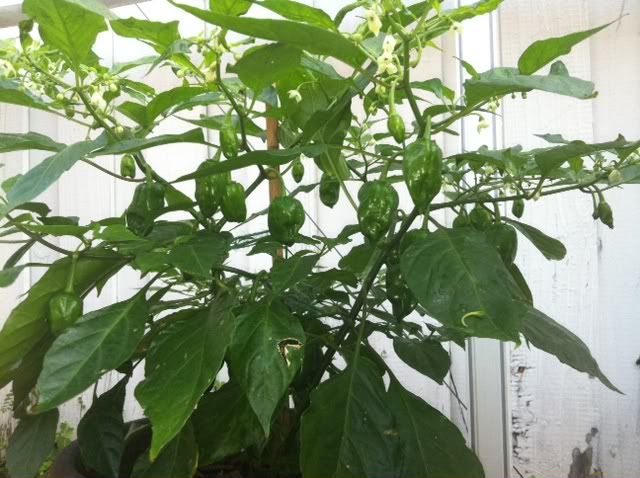 Well, that's what I've done so far. I'll be stepping it up to the big leagues later this year, lol, and I'm really looking forward to learning the craft!
Glad to be here!
PJ