The other guys
jimhardy
September 22, 2012
Here are some pics of stuff I rarely post for whatever
reason and some other odds and ends.
Entering the garden from the northwest side-
I made a little Castor bean tunnel,pictures don't
do it justice,really is cool under there,like
looking up from a tropical jungle-of weeds-LOL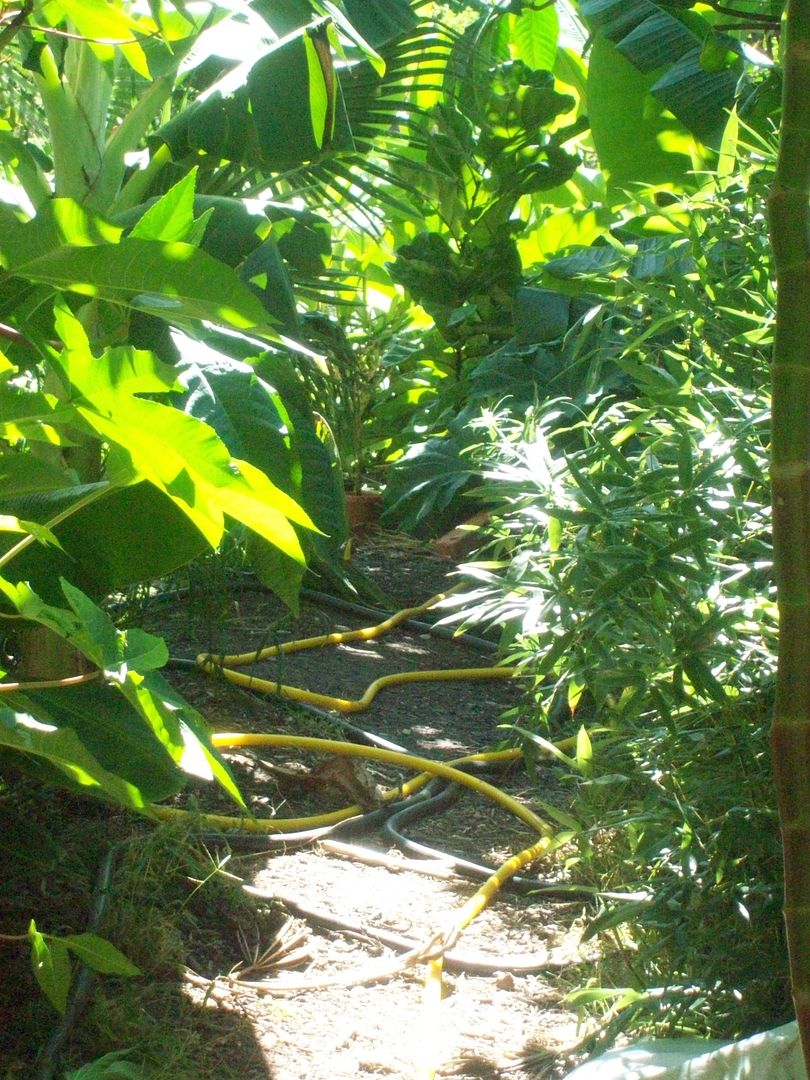 Rajapuri is a real beast with some serious meat on the trunk!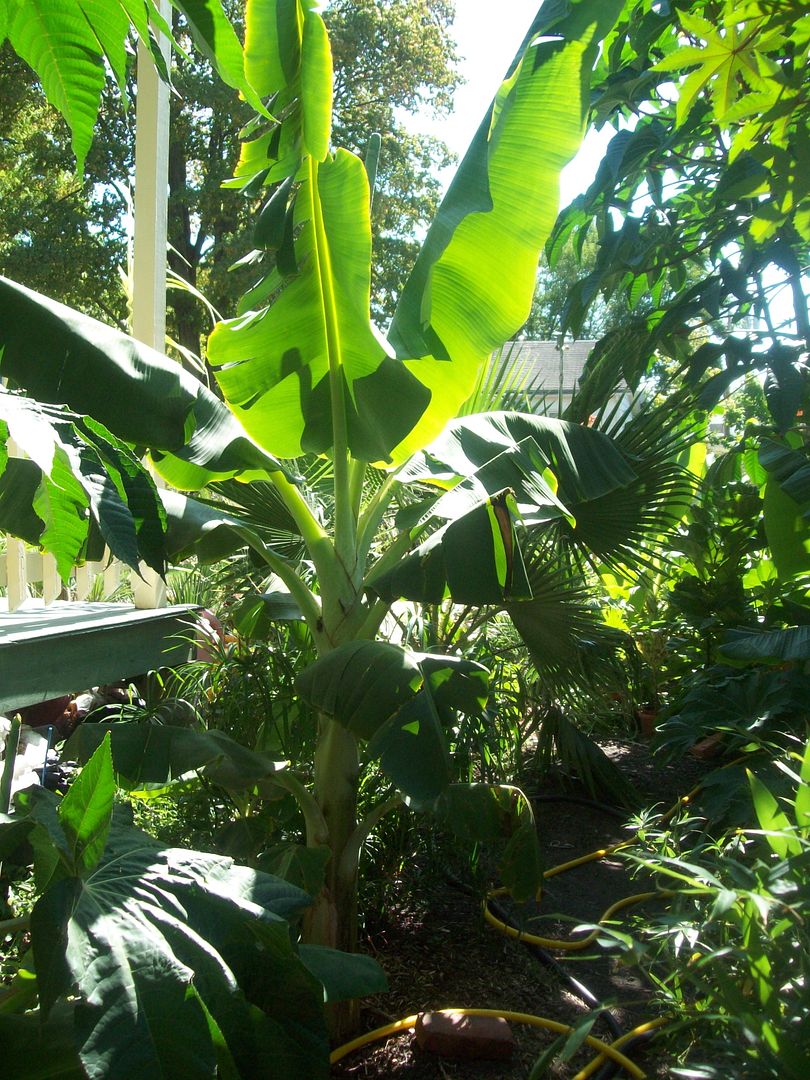 Small Philodendron (Hope)-hype,you decide.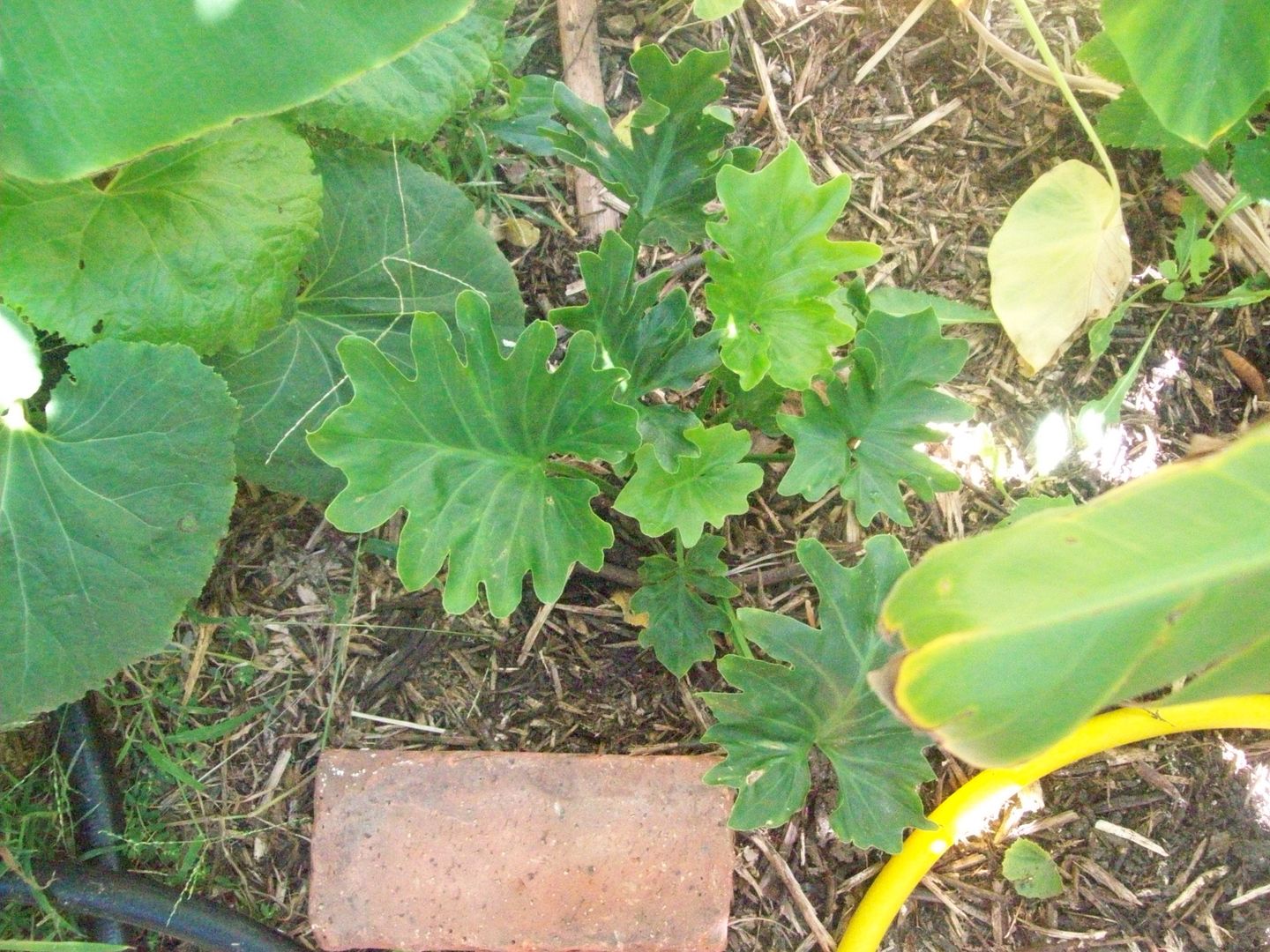 My only decent sized Thai giant after the big guy was
snapped in a storm last year.
Mekong giant-first year.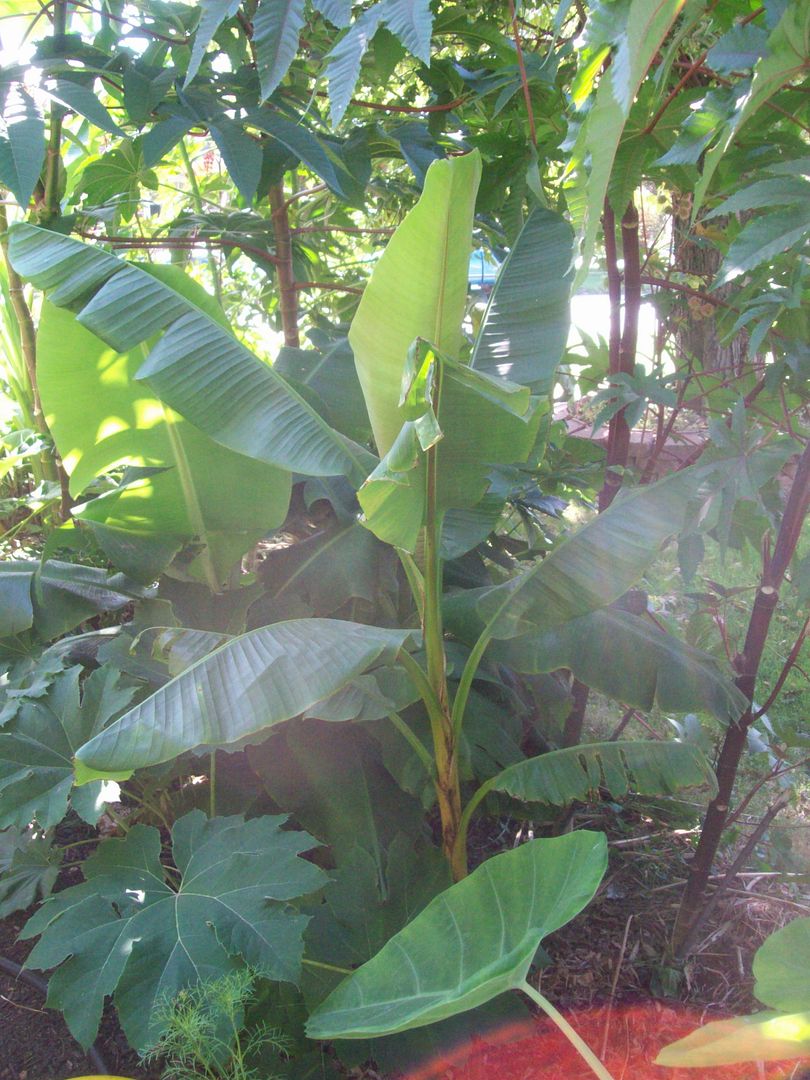 XANTHOSOMA ALBO MARGINATA - MICKEY MOUSE TARO
first Mickey leaves
L.Grandis,L.Ramsayi and T.Martianus(Khasia kills)
I wonder how the first 2 will like the low 30s that are possible tonight....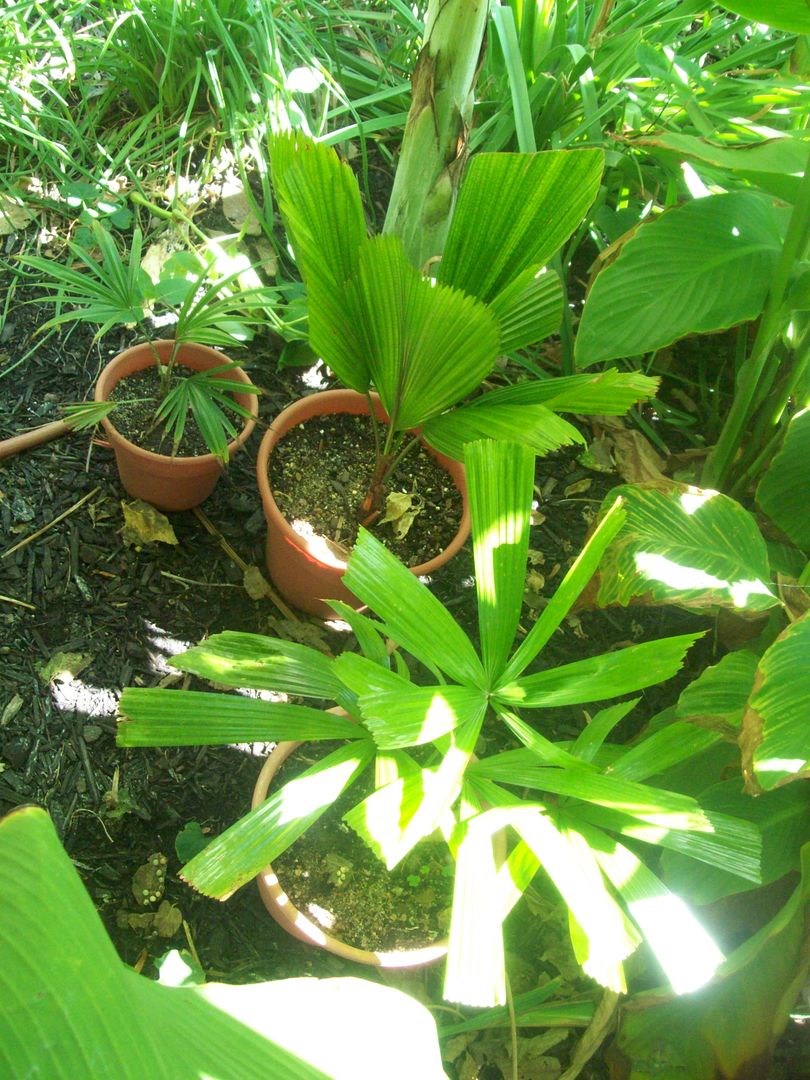 Somewhere in here there is a large A.Konjac,Philodendron and Tetrapanex
C.Maxima,Tetrapanex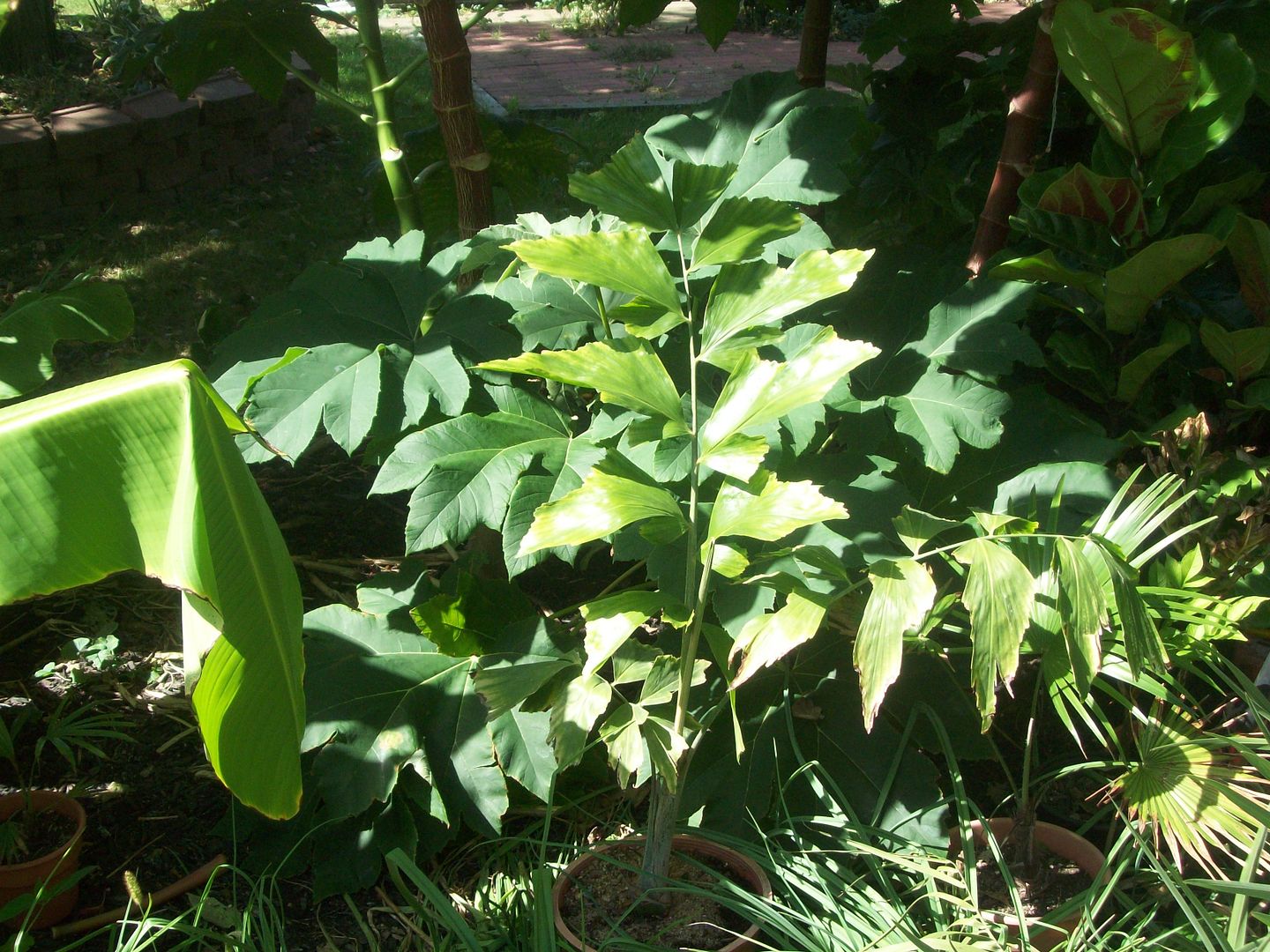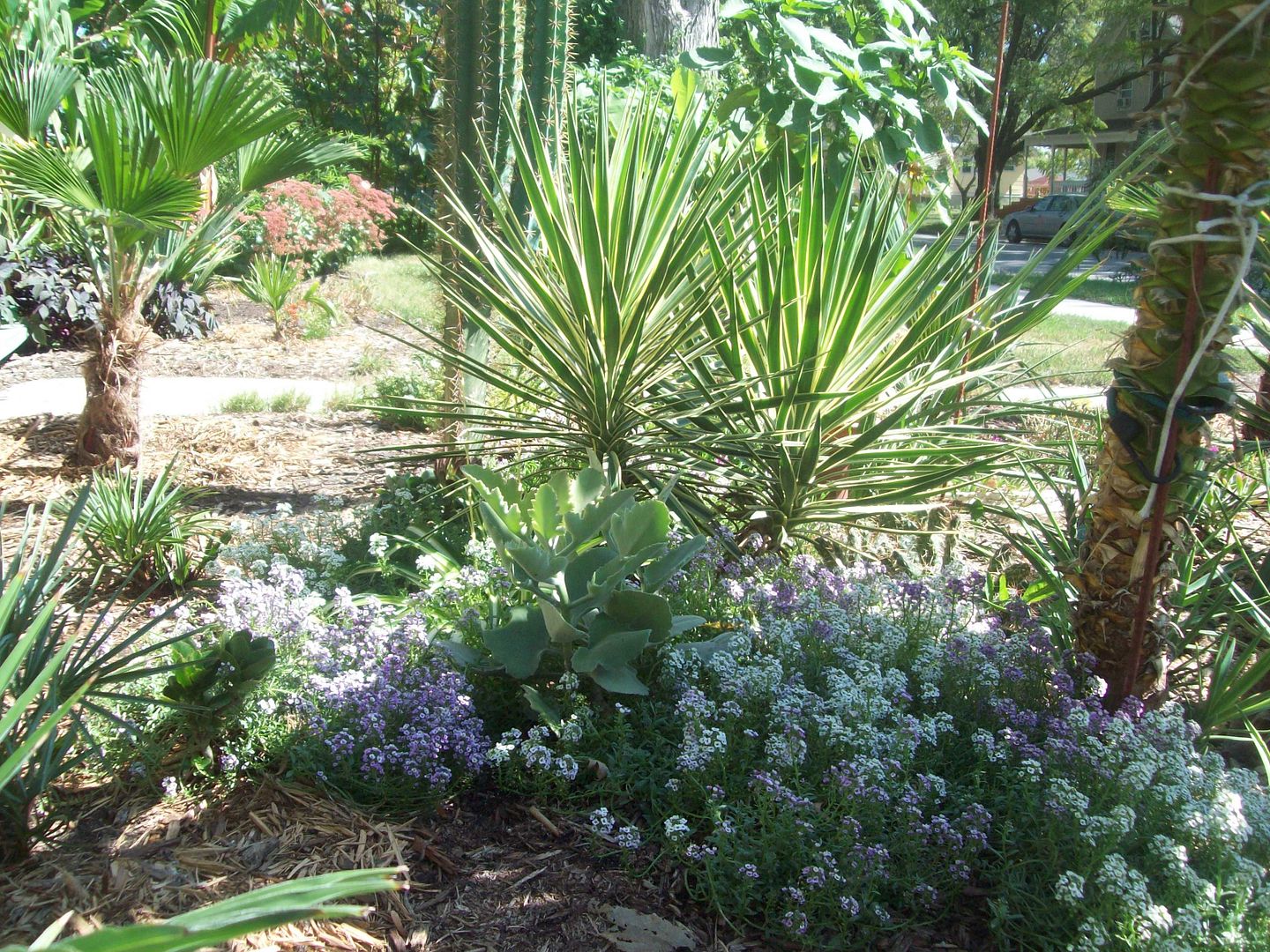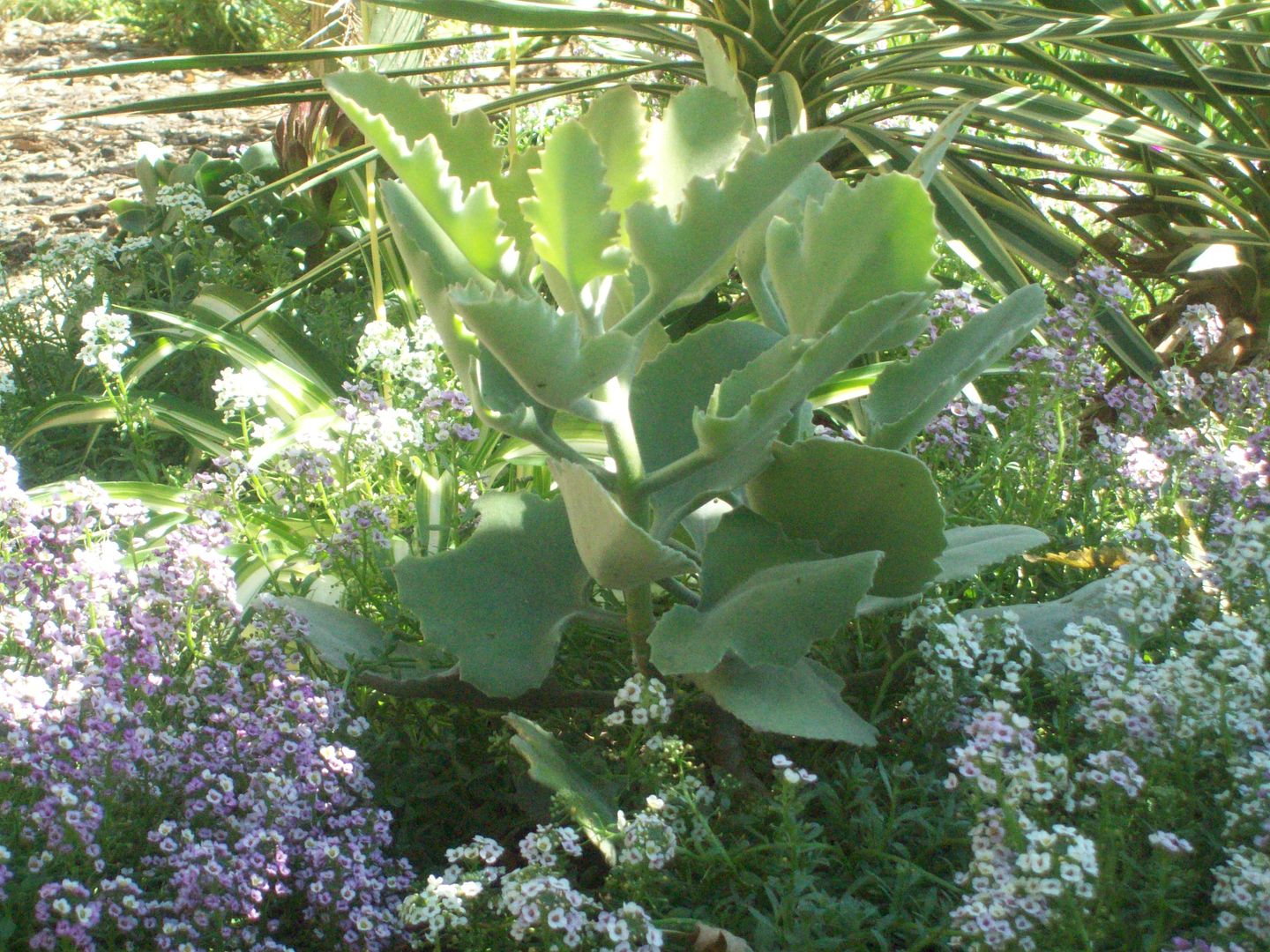 E.Glaucum(Chinese snow banana)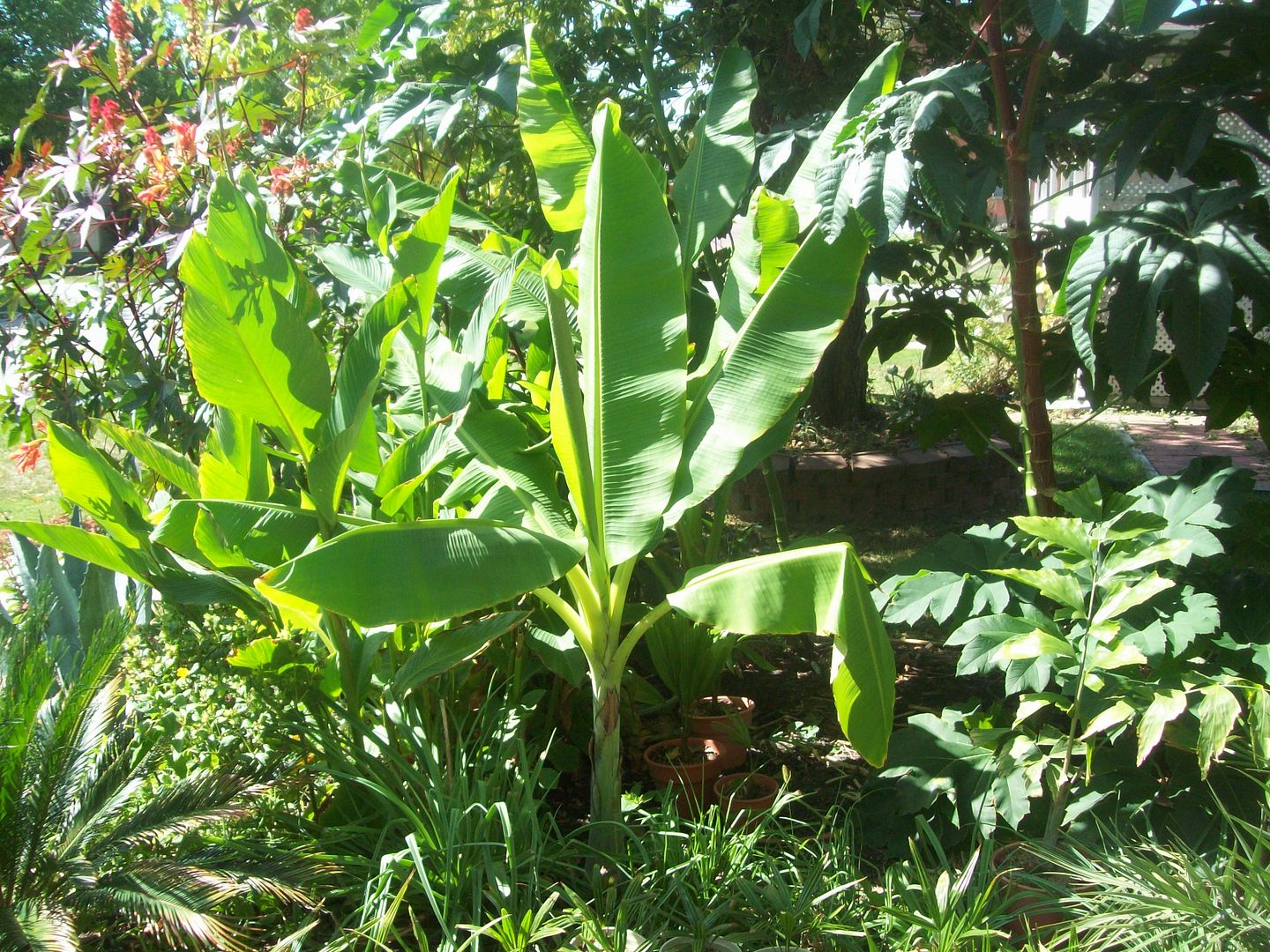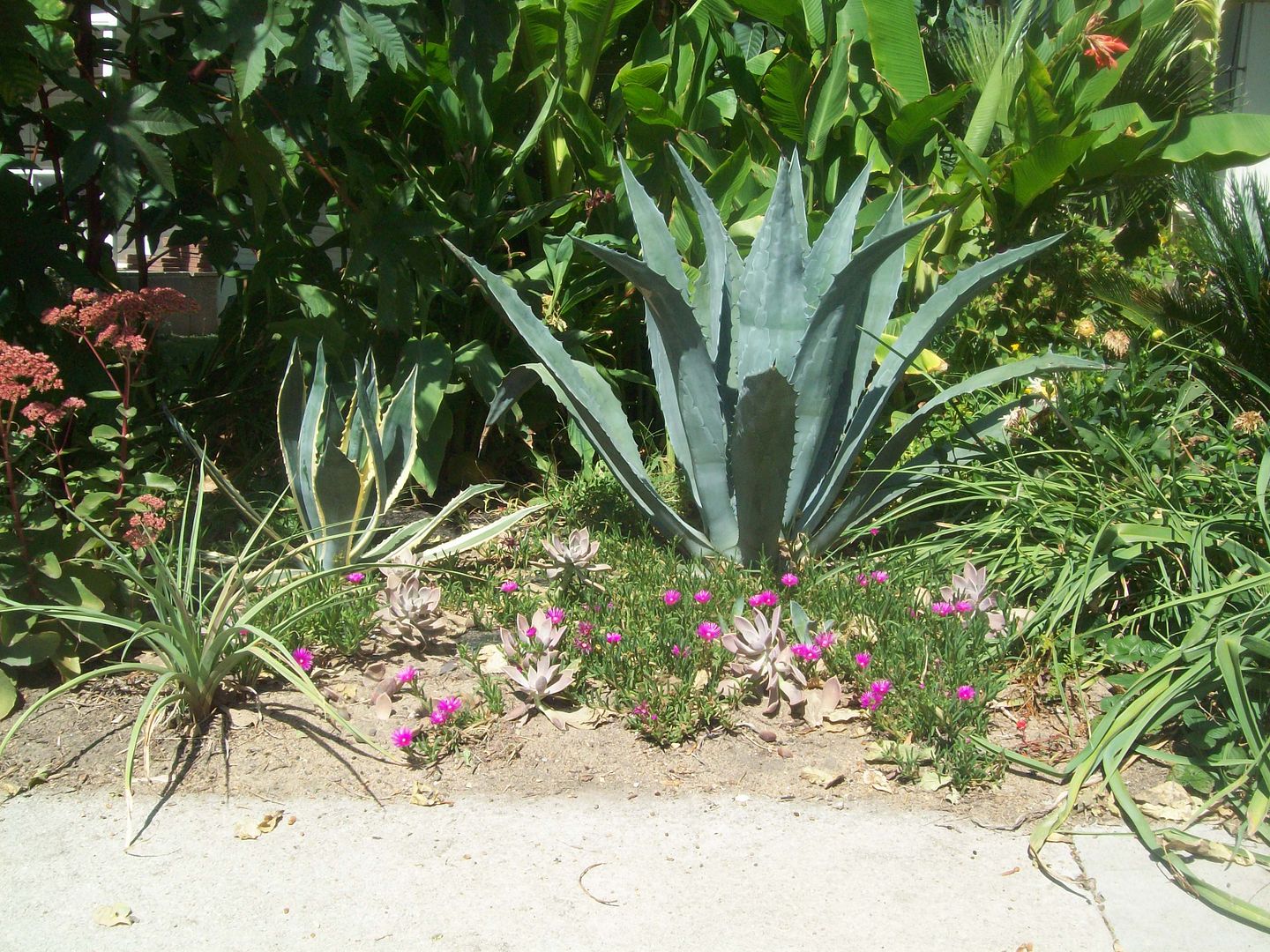 Bizzelishish
A S.Lisa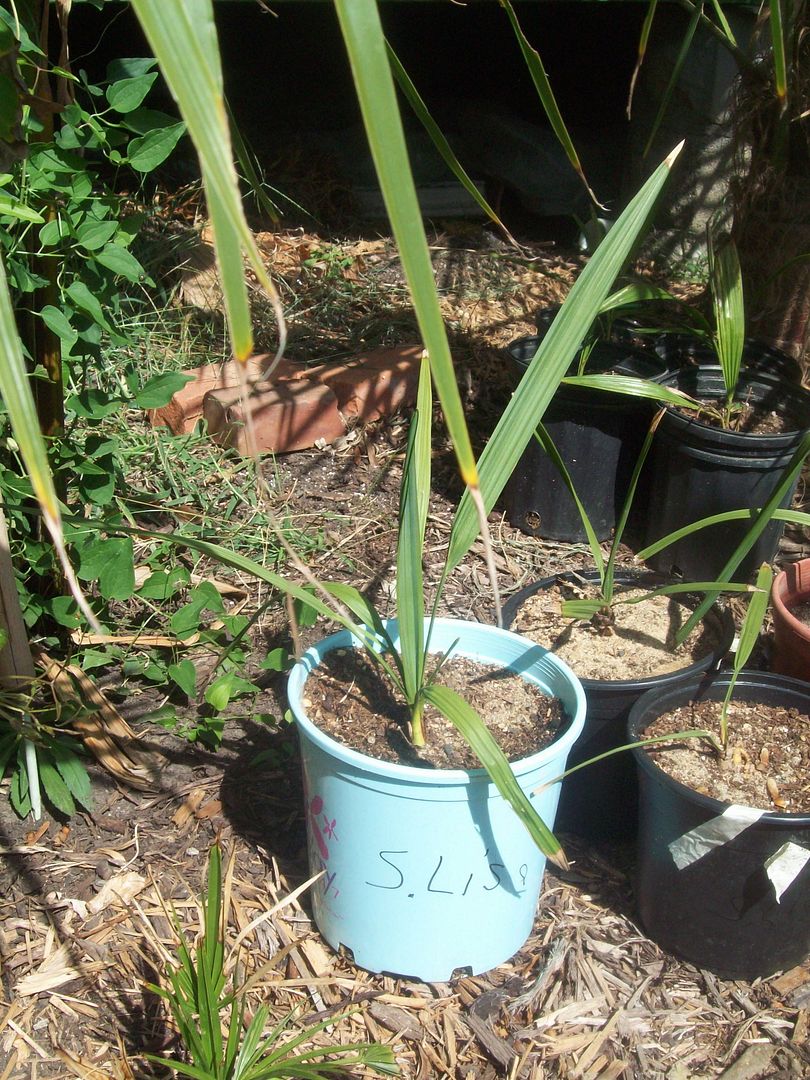 E.Princeps
Second H.Parvaflora flower
These are producing seed again after a long time(happy)
Way up there.....
New Zealand Castor flowers are beautiful
M.Saba is finally putting on some size-gutter is around 12'
Not a good year for Bananas and super tropicals..
no rain and very hot dry air burned
up several leaves before they could open.
Nasty horse crippler!
C.Peruvianus has grown both new arms- center/left and all the blue portion on the other(right side)-
about 4' of new mass!
2 C.Volcano x Cerifera
Trachycarpus(Hayes stiffy) Fort x Wag
A.Protoamericana
Variegated Jade plants
One of my 2 replacement C.Cooperi
E.Ventricosum is about 7' in it's first year.